Arts and Entertainment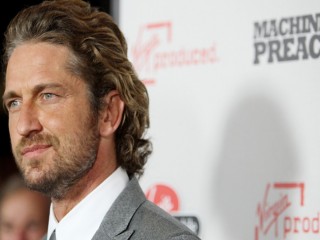 '300' actor Gerard Butler checked into rehab for substance abuse treatment
The American website TMZ.com reports on Friday that actor Gerard Butler has checked himself into rehab after he reportedly suffered a substance abuse. According to TMZ, the 42-year-old actor has checked himself into Betty Ford Center in California three weeks ago, and is expected to leave the clinic later today, Febr. 24. He allegedly made the move to prevent himself from developing "a full-blown addiction" after realizing he was relying too much on prescription drugs.
The physical demands of shooting "300" in 2006 have been blamed as the trigger. Words are, the 42-year-old actor's drug problems grew worse after he got injured in a surfing accident during the filming of Jay Moriarty's biopic "Of Men and Mavericks". The gossip site additionally claimed that the actor also developed issues with cocaine.
Butler spoke previously about how difficult he found it to adjust when filming wrapped on the physically-gruelling action film 300: "When when you finish filming your whole routine changes and suddenly you don't have to do what you did anymore. It's kind of weird. You feel a little lost. You don't have to hold yourself the same way physically. I noticed in watching the video journals that even when I wasn't performing, I was still walking around as the king and talking like him. I don't do that anymore! I can slouch again!" he said.
"There was definitely a period of adjustment and physical pain because I stopped training. That was the worst thing I could have done."
Butler had a nearly fatal surfing accident back when shooting a scene at Maverick's, the infamous Northern California surf spot south of San Francisco on December 18, 2011. It was reported at the time that he was clobbered by a set of giant waves. A witness claimed that he was "held down for a solid two waves and took four or five more on the head before being washed through the rocks on the inside."
After being rescued, Butler was taken to Stanford Medical Center for an observation. His representative later assured that the actor was fine, and added, "They brought him to Stanford University. More scary than anything. For precaution, we all wanted him checked out after it all happened. Came out with flying colors."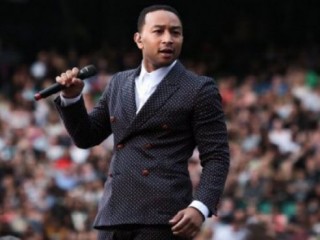 John Legend collaborates with Pharrell, Q-Tip and Hit-Boy for upcoming album
added on Tuesday 6th August 2013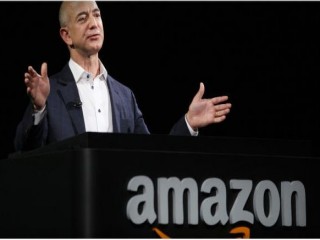 Jeff Bezos buys The Washington Post though he won't be leading it
added on Tuesday 6th August 2013