Arts and Entertainment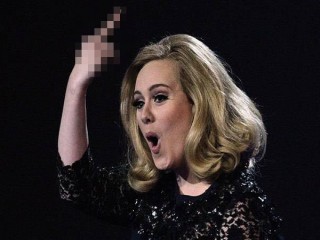 Being interrupted, Adele shows the middle finger for the suit at BRITs
Adele wowed the audience gathered at London's O2 Arena last night, Tuesday Febr. 21th performing her Grammy awarded hit Rolling in the Deep. Wearing a classy black knee-lenght dress, Adele crooned her song very well, but her night was later ruined when the BRITs presenter James Corden interrupted the soulful singer during her acceptance speech. James was given the awful task of cutting Adele off because the live show was overrunning and Blur needed to begin their 11 minute set. He look mortified as he said: "I'm so so sorry, I can't believe I'm going to do this...", moment when Adele finished her speech with the obscene gesture, echoing M.I.A's hand gesture during her performance at the Super Bowl with Madonna and Nicki Minaj. The obscene gesture was not for fans, but "for the suit," she later explained. Watch Adele's performance after the jump.
Other musical guests at the event were Bruno Mars, Rihanna, Noel Gallagher, Coldplay, and Florence and The Machine. Bruno took the stage with his band and performed his romantic track "Just The Way You Are", received with a standing ovation from the audience.
Adele "Rolling in The Deep"
Bruno Mars "Just The Way Are"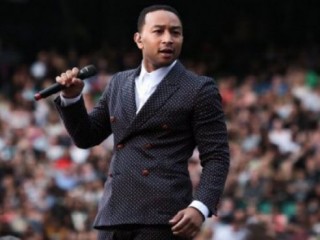 John Legend collaborates with Pharrell, Q-Tip and Hit-Boy for upcoming album
added on Tuesday 6th August 2013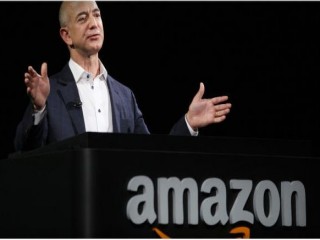 Jeff Bezos buys The Washington Post though he won't be leading it
added on Tuesday 6th August 2013