Arts and Entertainment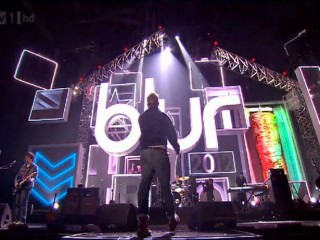 Blur honored with Outstanding achievement award at BRITs 2012
British band Blur were honored last night, Tuesday Febr. 21st at the BRIT Awards 2012 with Outstanding Achievement Award for their contribution to music through the years, and they also took the stage for a live performance of their 1994 single "This Is Low". More, Blur closed the BRITs show last night with a five-song set. "The last time we were here was 17 years ago and what happened on that night had a very profound effect on our lives," frontman Damon Albarn told the crowd after collecting their gong, before going on to thank a lengthy list of people from their label and management team. "Right that's it. Thanks very much for putting up with this. Meanwhile, on Wednesday Febr. 22nd it was reported that Blur's sales of their albums goes up by 2,700% as result of their comeback.
Coldplay opened the show performing the "Charlie Brown" single, and later picked up the honor for Best British Group. Among the big winners of the night were Adele and Ed Sheeran which scooped two kudos each. Adele was named Best British Female, while Sheeran got Best British Male award. On the other hand, Rihanna won Best International Female and Bruno Mars won Best International Male. The two took the stage with live performances: Rihanna rocked her Calvin Harris produced track "We Found Love", and Bruno performed his love song "Just the Way You Are".
Elsewhere, One Direction won British Single for 'What Makes You Beautiful', while Rihanna (International Female Solo Artist), Foo Fighters (International Band) and Emeli Sande (Critics' Choice Award) were also victorious.
2012 BRIT Awards – winners list:
Best British Male: Ed Sheeran
Best British Female: Adele
British Breakthrough Act: Ed Sheeran
Best British Group: Coldplay
Best British Single: "What Makes You Beautiful" - One Direction
Best British Album: "21" - Adele
Best International Male: Bruno Mars
Best International Female: Rihanna
Best International Group: Foo Fighters
International Breakthrough Act: Lana Del Rey
Best British Producer: Ethan Johns
Critics' Choice Award: Emeli Sande
Outstanding Achievement Award: Blur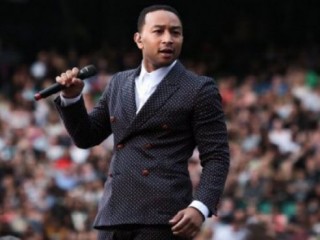 John Legend collaborates with Pharrell, Q-Tip and Hit-Boy for upcoming album
added on Tuesday 6th August 2013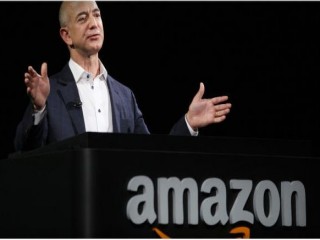 Jeff Bezos buys The Washington Post though he won't be leading it
added on Tuesday 6th August 2013