Arts and Entertainment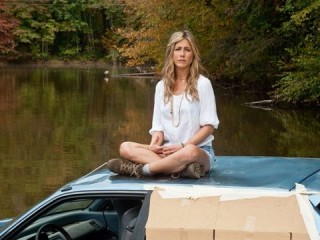 Jennifer Aniston honored with a star on the Hollywood Walk of Fame on Wednesday
On Wednesday, Febr. 22Nd, the Hollywood Chamber of Commerce announced they will honor Jennifer Aniston with a star on the Hollywood Walk of Fame tonight at 6270 Hollywood Boulevard in front of the W Hollywood Hotel at the famous corner of Hollywood and Vine.
The news comes two days after the premiere of Jen's latest movie "Wanderlust", which co-stars his boyfriend Justin Theroux and Paul Rudd. The 43-year-old Emmy winner also had her hand and footprints immortalized in cement near Hollywood's Grauman's Chinese Theater in July 2011.
"Wanderlust" hits theaters on Friday. The movie reunites Aniston with Paul Rudd, her co-star in "The Object of My Affection." The two play a couple that leaves their city lives and lands in a clothing-optional hippie commune where they meet Seth, who is played by Aniston's real-life boyfriend, Justin Theroux. The former "Friends" star had many issues with her nude scenes filmed for the comedy, after she reportedly asked the producers to alter her topless scene, Jennifer decided to film it herself. She finally confessed that there are "a lot" of skin-baring scenes in her new film.
"Yeah, there was a lot of [nudity]," the 43-year-old actress told ET Canada of her forthcoming R-rated flick. "Bottomless, topless. Yeah, there is. It's happening." She then described her naked scenes as fitting with "the spirit of the movie", which follows a New York couple who encounters an idyllic community during their getaway. "'Liberating' is a good word to use," she continued.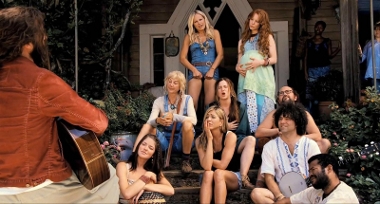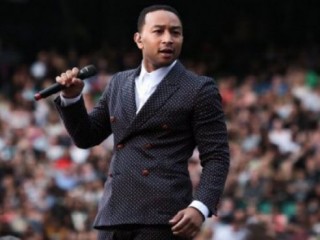 John Legend collaborates with Pharrell, Q-Tip and Hit-Boy for upcoming album
added on Tuesday 6th August 2013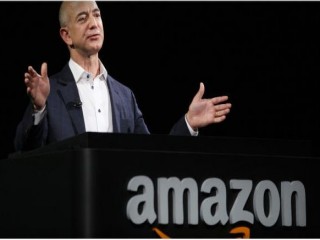 Jeff Bezos buys The Washington Post though he won't be leading it
added on Tuesday 6th August 2013