Politics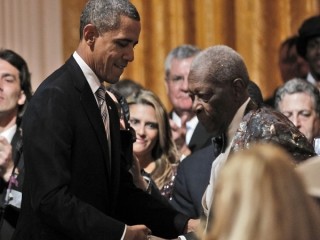 President Obama sings 'Sweet Home Chicago' with B.B. King and Buddy Guy at the White House
American President Barack Obama received a visit this week – Tuesday, February 21st - at the White House from the Rolling Stones lead man Mick Jagger along with B.B. King. After thanking them for the great night, Obama was challenged by legendary blues singer B.B. King to take part at their small concert. Obama protested a little, but then he joined B.B. King and Buddy Guy on the classic "Sweet Home Chicago."
To cheers from the audience, a smiling Obama sang parts of the tune, an ode to his adopted hometown, originally made famous by the legendary bluesman Robert Johnson. "There are some nights when you wanna go out and just talk a walk, clear your head or jump into your car just to take a drive. You can't do it secret service won't like it and that's frustrating. But then, there's nights when Mick Jagger and B.B King come over to your house and play a concert!" Obama shared the audience.
The Blues night show at the White House airs on February 27th, on PBS.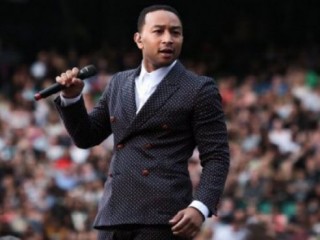 John Legend collaborates with Pharrell, Q-Tip and Hit-Boy for upcoming album
added on Tuesday 6th August 2013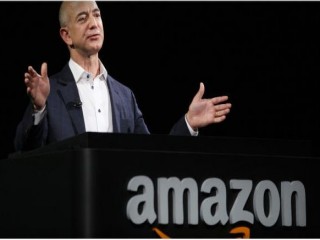 Jeff Bezos buys The Washington Post though he won't be leading it
added on Tuesday 6th August 2013