Arts and Entertainment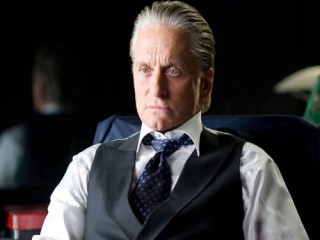 Veteran actor Michael Douglas added as presenters at the 2012 Oscars
After presenting the last year at the Golden Globes, Michael Douglas is now preparing for The Oscars. On Monday, Febr. 20Th, the A-list actor has been added to the stellar list of presenters for the 2012 Academy Awards. The Oscars telecast producers Brian Grazer and Don Mischer have made the announcement.

It is still unclear what prize the veteran actor will present at next week's Oscars. The two-time Oscar winner has presented the Best Picture kudo three times before, including in 2003. At that time, along with his father Kirk Douglas, he presented the coveted award to "Chicago", in which his wife Catherine Zeta-Jones starred in and won the Best Supporting Actress trophy. Douglas won an Oscar for his lead performance in "Wall Street" (1987) and a Best Picture award as a producer of "One Flew over the Cuckoo's Nest" (1975).

Douglas is set to join other big names who have previously been picked to serve as the presenters at this year's Oscars. They include Halle Berry,Tina Fey, Bradley Cooper, Tom Cruise, Cameron Diaz, Penelope Cruz,Angelina Jolie, Tom Hanks, Milla Jovovich, Ben Stiller, Emma Stone, the cast of "Bridesmaids", and also "The Muppets" iconic puppets Kermit and Miss Piggy.

Academy Awards for outstanding film achievements of 2011 is scheduled to be held on Sunday, February 26, at the Kodak Theatre at Hollywood & Highland Center. With Billy Crystal serving as the host for the ninth time, the much awaited show will be televised live in more than 225 countries by the ABC Television Network.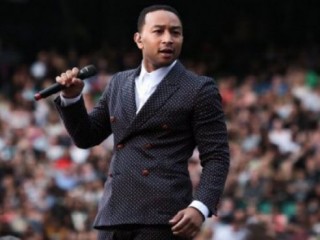 John Legend collaborates with Pharrell, Q-Tip and Hit-Boy for upcoming album
added on Tuesday 6th August 2013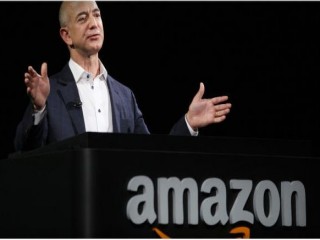 Jeff Bezos buys The Washington Post though he won't be leading it
added on Tuesday 6th August 2013