Arts and Entertainment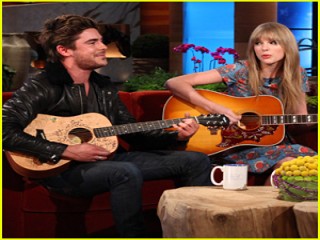 Zac Efron plays the guitar along Taylor Swift on The Ellen Show
The 23-year-old country cutie Taylor Swift features in a cute country duo with The Lorax co-star Zac Efron. The two delivered a live guitar session on the couch of Ellen Degeneres, while she was taking an interview about Valentine's Day and the the animated movie coming out soon.
Taylor Swift and Zac Efron on The Ellen Show:
The live session features on Ellen episode airing Thursday, February 23rd. A sneak peek of the interview was also posted on the show's YouTube channel. The 3 and a half minute clip shows Ellen being really hilarious as she ask them some uncomfortable questions about recent rumors which say the two are a couple. First she asks them how they've spend the Valentine's Day, Taylor says she just had a pathetic single girls party, while the 24-year-old hunk told Ellen: "I went to a screening of a film that I did called 'Liberal Arts'. And then, um, cooked some dinner." When quizzed with whom he did it, he simply said, "With a friend." As Ellen pressed further by asking, "What's her name?", he was quick to say, "Ellen," prompting the host to joke, "That's right, we're together."
The Lorax is coming out March 2nd.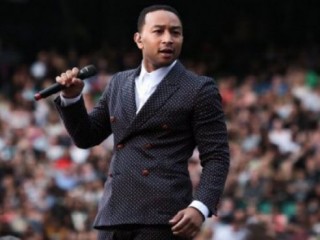 John Legend collaborates with Pharrell, Q-Tip and Hit-Boy for upcoming album
added on Tuesday 6th August 2013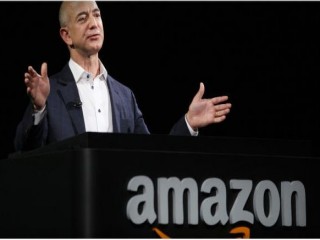 Jeff Bezos buys The Washington Post though he won't be leading it
added on Tuesday 6th August 2013