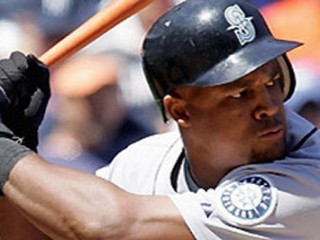 Adrian Beltre biography
Date of birth : 1979-04-07
Date of death : -
Birthplace : Santo Domingo, Dominican Republic
Nationality : Dominican
Category : Sports
Last modified : 2010-10-16
Credited as : Baseball player MLB, third base with the Boston Red Sox,
Adrian Perez Beltre was born on April 7, 1979, in Santo Domingo, Dominican Republic. Adrian's family was involved in the country's two most popular sports: baseball and cock fighting. Adrian's uncle played briefly in the minor league system of the St. Louis Cardinals.
The Alou family, related by marriage, was like baseball royalty on the island. Matty Alou, the former batting champ, oversaw cock fighting in the Dominican Republic, and Adrian's dad raised some of the top roosters. Felipe Alou remembers holding Adrian in his arms as a baby, and Adrian's father once told Felipe that he wanted his son to become a great ball player.
Despite the role baseball played in his home, Adrian's two best sports were tennis and basketball. He showed talent on the diamond, but it was not until 1991, when he was 12, that he became serious about the sport. Adrian remembers the turning point coming as he watched a Houston Astros game on television. Shortstop Andujar Cedeno, a native of La Romana, was well known to Dominican fans. But Ken Caminiti was the guy making all the plays at the hot corner, and Adrian was entranced with how hard and how well the All-Star third baseman played the game. From that day on, baseball was Adrian's number-one sport.
Adrian honed his game on the sandlots of Santo Domingo, testing his skill against older boys and men. He thought at first he was destined to be a second baseman. Built like the other men in his family—skinny, but well muscled—Adrian was told by his father that he was best suited for the middle infield. But after two years at second, the youngster moved to third and fell in love with the position. He was eager to follow in Caminiti's footsteps.
Adrian attended Liceo Maximo Gomez High School, where he developed into one of the school's top players. In 1994, while working out at Campo Las Palmas, the training facility of the Los Angeles Dodgers, he was spotted by scouts Ralph Avila and Pablo Peguero. Though only 15 and weighing just 130 pounds, Adrian had a lightning-quick swing and electric throwing arm. On the insistence of Avila and Peguero, the Dodgers signed him in July. He received a $23,000 bonus.
The rules on signing 15-year-olds were very clear: team couldn't do it. Adrian claims he never knew this, while the Dodgers say they thought he was 16 when he inked his deal. A doctored birth certificate discovered years later cast a doubt on the organization's stance.
Adrian continued training at Las Palmas and competed in the Dominican Summer League in 1995. He hit .307 in 62 games with good power. His performance earned him a ticket off the island the following spring. Normally, teenagers coming from any of the Dodgers' Dominican teams begin in a short-season rookie league. But the organization believed Adrian could handle a bit more.
Adrian reported to the Savannah Sand Gnats of the South Atlantic League for his first year of minor-league ball in the spring of 1996. Manager John Shoemaker never imagined he was getting a 17-year-old workaholic. But that's exactly what Adrian was. Unlike many young Latinos in the minors, he constantly sought advice and criticism from his coaches. Adrian then spent several hours a week addressing areas where he needed to improve.
Adrian was the youngest player on a club that featured several future stars, including Eric Gagne. He more than held his own, batting .307 with 16 homers and 59 RBIs. The teenager displayed admirable patience at the plate, with 35 walks and only 45 strikeouts in 68 games. Adrian received a promotion to High Class-A San Bernardino, where he hit .261 with 10 more homers and 40 RBIs. He was the youngest player on the Stampede by three years. Manager Del Crandall, who had seen a lot of talent in his half-century of baseball, had nothing but praise for his young third baseman.
In 1997, Adrian played a full season for Vero Beach of the Florida State League. He dominated the competition with 26 homers and 104 RBIs—both league-leading figures—as well as 25 steals and a .317 average. He was voted the FSL MVP and honored as the Class-A Player of the Year by Baseball America. No matter how enemy pitchers adjusted to him, Adrian readjusted within a couple of at-bats. At 18, he had the plate presence of a player 10 years older.
The highlight of the year came in August at the Hall of Fame Game against the San Diego Padres in Cooperstown. With Adrian playing third, who should wind up chugging into the bag but Caminiti, the man who changed his life. Adrian wanted to tell him all about his influence, how he never picked up a racket or a basketball again after watching him. But he was too nervous. He just stared at Caminiti, who was the reigning National League MVP.
ON THE RISE
When the 1998 season began, all eyes were on Adrian. Uber-prospects Paul Konerko, Todd Hollandsworth and Billy Ashley had all flamed out in the 1990s, which made the young third sacker the crown jewel of the Los Angeles organization by default. He responded with a red-hot start at Class-AA San Antonio, where he was hitting well over .300 and averaging just under an RBI a game. His manager, Ron Roenicke, assured the Dodger brass that the young star was no flash in the pan.
Los Angeles struggled to stay around .500 all spring, and in mid-May the team shook things up with one of the biggest trades in baseball history. With the defending champion Florida Marlins looking to dump salary, the Dodgers engineered a deal that sent superstar Mike Piazza and third baseman Todd Zeile to the Sunshine State. The Marlins turned around and dealt Piazza to the New York Mets for minor-league stud Preston Wilson and shipped Zeile to the Texas Rangers for prospects.
When the smoke cleared, the Dodgers had Gary Sheffield, Bobby Bonilla, Charles Johnson and Jim Eisenreich—four championship-caliber players—and a gaping hole at third base. Bonilla kept the spot warm for Adrian, who was called up in June—the same month the organization fired manager Bill Russell and GM Fred Claire.
New manager Glen Hoffman played Adrian at third until just before the All-Star break. Bonilla was nursing a mild injury, so there wasn't great pressure on the rookie to produce. but Adrian looked comfortable enough, and the decision was made to move Bonilla to left. Adrian made typical rookie errors in the field, at the plate and on the bases. No one denied the talent was there, however. He had a live bat and an arm second only to that of rightfielder Raul Mondesi.
As the season wore on, the Dodgers faded out of contention and NL pitchers discovered Adrian was a sucker for the curve. Coach Manny Mota worked with him every day. In practice, Adrian saw 50 to 100 breaking balls. In the field, he got a better feel for when to go for the big play and when to eat the ball. And in the dugout, he studied how enemy hurlers were setting up their pitches when his teammates were at bat.
Over the summer, the Dodgers made some adjustments to Adrian's stance. He did as instructed,lost his groove, and then let his poor hitting affect his fielding. As a result, Adrian spent a fair amount of time on the bench as the season moved into the fall. When Adrian's average sank close to .200, Bonilla saw more and more time at third. The Dodgers were desperately trying to catch the Padres and preferred a veteran presence at the hot corner.
Despite the fact they were battling for playing time, Bonilla and Adrian struck up a great relationship. The veteran would take his protege aside whenever he saw something worth explaining, tipping him off to the little tricks that only an experienced big leaguer knew. Bonilla may have remembered getting the same attention from coach Willie Stargell when he was a rookie with the Pittsburgh Pirates in 1986.
Adrian finished the season with a .215 average, seven homers and 22 RBIs. His future with the Dodgers would be decided over the winter, as new GM Kevin Malone would attempt to move the injury-plagued Bonilla and the $12 million left on his contract. If Malone could not, Adrian would be ticketed for Class-AAA Albuquerque. Adrian almost became a Mariner that off-season, as the key man in a deal that would have sent Randy Johnson to the Dodgers. Seattle ownership nixed the trade before it ever got off the ground, however.
That November, Los Angeles found a taker for Bonilla, swapping him for reliever Mel Rojas of the New York Mets. After a sparkling season in Winter Ball, Adrian went to camp with third base as his to lose and held onto the job with a solid spring. He joined an infield that included Eric Karros, Mark Grudzielanek and Eric Young. New acquisitions Devon White and Todd Hundley filled out what promised to be a potent lineup.
The Los Angeles pitching corps was anchored by free-agent ace Kevin Brown, with young stars Ismael Valdes, Darren Dreifort and Chan Ho Park behind him. With Jeff Shaw in the closer's role, the Dodgers were picked by all the experts to finish first.
Adrian's new mentor on the team was fellow Dominican Jose Vizcaino. Thebackup infielder talked to Adrian about what it would take to stay focused and keep improving over the course of a full season. The advice paid off. Adrian had a nice year for new manager Davey Johnson. After Adrian got off to a strong start, Johnson moved him up in the lineup. Adrian adjusted well, finishing with a .275 average, 15 homers, 67 RBIs, 61 walks and 18 stolen bases.
Unfortunately for Dodger fans, these number were among the best on the high-priced club. Outside of Karros and Sheffield, none of the other regulars met expectations, and the starting pitching behind Brown was catastrophic. Los Angeles sank to third in the NL West with a 77-85 record, and the mood in the clubhouse was unbearable at times.
Things only got worse after the season, when it was brought to baseball's attention that Adrian had actually been 15, not 16, when he was signed by the club. His agent, Scott Boras, had complimented him at a dinner for being so good at 21. Adrian corrected him and said he was 20. Ever the opportunist, Boras jumped at the chance to get Major League Baseball to declare Adrian a free agent.
For a while, it looked like this might happen. Tommy Lasorda claimed Adrian was in on a phony birth certificate scam, contedting the league should make him reimburse the money the teamspent developing him. The commissioner's office would have none of it—despite the fact that Bud Selig declared two other underage players signed by the Dodgers free agents that same year. Figuring there was plenty of guilt to go around, Selig ordered the Dodgers to pay a fine, shut down their Dominican Baseball Academy for a year, and required them to pay Adrian another $48,000 for the bonus he would have received had he been signed a year later. But that was all Adrian got. Free agency was not on the table.
That winter, the Dodgers traded Mondesi for Shawn Green, giving them the lefthanded power they needed. They also jettisoned Young and Valdes. Gagne was promoted to the starting rotation, and everything else stayed more or less the same. It wasn't a great team, but it seemed good enough to contend—assuming everyone stayed healthy.
Bad assumption. With the exception of White, injuries ravaged teh club. The Dodgers, in turn, couldn't keep pace with the San Francisco Giants, who outpaced them by 11 games. The Mets, meanwhile, nailed down the Wild Card with 94 wins. Los Angeles got decent years out of most of its lineup, but only Adrian and Sheffield put up the numbers the team had hoped for. Gagne was a washout as a starter, but otherwise the pitching was dependable. In the final analysis, the Dodgers didn't have the weapons to be a 100-win team.
Adrian ended the year with a .290 average, 20 homers, 30 doubles and 85 RBIs. He made up for a slow start with a torrid second half, particularly in August, when he was the team's top hitter. Most of Adrian's homers came on balls pulled to left, but his alley shots were inching their way toward the fences, promising more homers when he filled out. He weighed just 165 pounds.
Adrian again had his troubles in the field, often following brilliant plays with errors on easy grounders. By the end of the year, however, he looked more relaxed.
Unfortunately, Adrian's 2001 season—which many believed would be his breakout year— almost never got off the ground. A botched appendectomy performed in the Dominican Republic robbed him of spring training and necessitated a second surgery to repair the damage. It was mid-May before Adrian saw any playing time.
The Dodgers had another competitive team, with Marquis Grissom taking over in center and rookie catcher Paul LoDuca stinging the ball at a .320 clip. But elbow injuries to starters Brown, Darren Dreifort and Andy Ashby sent new skipper Jim Tracy scrambling for arms, and he never came up with a consistent rotation. Los Angeles fans watched in frustration as their club ended six games out of first. They couldn't help but wonder how the race might have gone had Adrian been at full strength for more than a few months.
Given his healthy problems, Adrian had a respectable year. Thin and weak upon his return, he didn't get it going until the second half, and even then he failed to regain his power stroke. Adrian finished with 13 homers, 60 RBIs and a .265 average in 126 games.
That winter, Adrian lived at his mother's house, lifted weights, and consumed enormous amounts of home cooking. By the spring, he was up over 180 pounds and finally feeling like himself again.
The Dodgers, meanwhile, had the appearance of a different team in 2002. Sheffield was gone, traded to the Atlanta Braves for Brian Jordan and Odalis Perez. Kaz Ishii, a lefty imported from Japan, and Omar Daal, acquired from the Philadelphia Phillies, gave the club three lefties for the rotation. Former Dodger Hideo Nomo rejoined the team, providing Tracy four solid starters. Gagne took over the closer's role and filled it to perfection.
In one of the best races in recent memory, the Dodgers, Giants and Arizona Diamondbacks dueled in the NL West deep into September. Unfortunately for Los Angeles fans, the Dodgers finished on the outside looking in. The D-Backs won the division with 98 wins, while the Giatns secured the Wild Card.
Topping the list of what ifs and what could have beens were the mere 10 starts produced by Brown, who struggled with elbow pain. Karros, normally a lock for 100 RBIs, drove in just 73. And Jordan, despite remaining healthy most of the season, simply couldn't duplicate Sheffield's numbers.
Adrian had a less-than-stellar season, too. His power numbers returned to pre-appendectomy levels, but he batted just .257. At times early in the season, Tracy batted Adrian eighth, in front of the pitcher. The patient young hitter who skyrocketed through the minor-league system was barely recognizable. Adrian had become a notorious free swinger. He was no prize in the field, either.
That winter, Adrian filed for arbitration but avoided the process by agreeing to a one-year deal for $3.7 million. The Dodgers were hoping he would finally mature as a hitter, but 2003 offered no evidence that he had. He was still wasting at-bats, taking strikes and swinging at balls, and getting himself out. The Dodgers became so frustrated that they offered a top minor leaguer and $1 million cash for Cincinnati's Aaron Boone.
No one was saying so, but some of Adrian's teammates were disappointed the Boone deal didn't go down. Sensing this mood in the clubhouse, Adrian caught fire the last six weeks of the season, finally hitting with authority and consistency . By then, however, it was too late for the Dodgers. The Giants had run away with the NL West, and the Marlins and Phillies were both far ahead in the Wild Card race.
Adrian finished with a .240 average, 23 home runs and 80 RBIs. Sadly for the Dodgers, he was probably the club's most productive hitter. Great pitching from Nomo, Brown, Gagne and Guillermo Mota enabled Los Angeles to squeeze out 85 wins despite an anemic .243 average and a league-low 574 runs. Half of the team's games were either one-run or two-run decisions, which meant the pressure was constantly on the pitchign staff.
MAKING HIS MARK
Adrian's late-season surge kept him in Dodger blue over the winter, as the club ponied up $5 million to keep him in Chavez Ravine. Los Angeles rebuffed offers from the New York Yankees to acquire him prior to their deal for Alex Rodriguez. The other big off-season news for Adrian came when his wife Sandra gave birth to their first child, a girl named Cassandra. Two years later, they welcomed a boy, Adrian Jr., into the world.
Adrian spent the winter working out with Mota and decided not to mess with his swing. He figured the team's new batting coach, Tim Wallach, would be watching tapes of him and wanted to show him the same stroke. It also didn't hurt that he hit well over .300 during the campaign's last five or six weeks.
The Dodgers took the field in 2004 with essentially the same club as the year before. Team ownership changed hands in mid-February. New GM Paul DePodesta took over a couple of days before spring training. When camp broke, a handful of fresh faces—including Juan Encarnacion, Milton Bradley and Jeff Weaver—were on the roster.
The prognosis of the '04 Dodgers was not an encouraging one. The team couldn't hit, couldn't get on base, and its ace, Brown, was now wearing New York pinstripes. The farm system had little to offer beyond 20-year-old pitching prospect Edwin Jackson.
All anyone wanted out of Adrian was a hot start. Finally, he obliged. Adrian became a line drive machine in April and never stopped hitting. A bunch of those liners found the seats, and Adrian surged among the league leaders in home runs and RBIs.
His most noticeable adjustment was his willingness to trust his swing and use the whole field with two strikes. As a result, his average remained above .300 through the All-Star break. Adrian changed himself into a terrific situational hitter, winning games with dramatic homers and clutch singles. Pitch recognition, a Wallach specialty, also became a vital part of Adrian's transformation.
In July, Adrian made his first All-Star appearance. By then, he had already surpassed his career-high for homers. Not surprisingly, with Adrian sparking the offense, the Dodgers were battling for first in the NL West.
Adrian's bat stayed hot in the second half, as Los Angeles clung to the division lead. Looking to boltser the roster, the club pulled off a pair of deadline deals that added Brad Penny, Heep Sop Choi and Steve Finley. Some questioned the wisdom of the moves when Penny went on the DL with an arm injury.
Things got worse when the Dodgers stumbled in September and let the rival Giants get close. The club entered the final three games of the regular season against San Fran with a three-game lead in the division. If the Dodgers could win just one at home, they would capture the division. Los Angels got that victory on Saturday. Finley did the honors with a walk-off grand slam in the ninth.
Despite a late-season slump, Adrian was a prime candidate for the NL MVP. He led the majors with 48 homers, batted .334 and added 121 RBIs.
The St. Louis Cardinals, owners of the best record in baseball, awaited the Dodgers in the first round of the playoffs. Adrian went 2-for-4 and scored a run in his postseason debut, but Los Angeles got hammered 8-3. The Dodgers lost the next game by the identical score. Jose Lima twirled a shutout in Game 3, but the St. Louis bats returned a day later. Los Angeles was eiliminated in its own ballpark. Adrian was quiet most of the series, collecting just four hits and one RBI.
Adrian's stunning season set him up nicely for free agency. The Dodgers made a run at him, but they decided to spend their money elsewhere when Seattle upped the ante to five years at $65 million. Just like that, Adrian was a Mariner. With the club's other major winter signing, Richie Sexson, Seattle appeared to have the team to beat in the American League West.
The oft-injured Sexson turned out to be a brilliant acquisition. He crashed 39 homers and knocked in 121 runs. With Ichiro Suzuki in the leadoff slot, there were plenty of RBI opportunities for the meat of the Seattle order. Unfortunately, Adrian was never able to take advantage of them. A sore back and gimpy hamstring prevented him from playing at 100 percent, and AL pitchers ate him alive. He finished with good power numbers—19 homers and 87 RBIs—but his average dipped to .255. That wasn't welcome news to Seattle fans. Neither was the team's 69 wins and last-place finish.
Things improved somewhat in 2006. Adrian cracked 25 homers and scored 88 times—the second most in his career. But the Mariners finished in the cellar again with a 78–84 record. In 2007, Adrian blasted 26 homers and drove in 99 runs. He also stole 14 bases, more than he had since he was 20. The Mariners climbed up the standings, posting 88 wins, but they fell short of a Wild Card berth.
Seattle's turnaround coincided with the blossoming of 21-year-old Felix Hernandez, as well as more power and consistency throughout the lineup. Raul Ibanez, viewed for many years as a role player, established himself as an offensive force. In 2008, he and Adrian combined for 48 home runs and 187 RBIs. Ichiro, meanwhile, had another stellar campaign.
Scoring runs was not the problem for the M's. It was giving them up. The pitching staff crashed and burned, with no hurler reaching double digits in victories. The team ERA was close to 5.00. The result was a 101-loss season.
Seattle fans were getting used to the idea that Adrian would never reproduce his 48-homer season in pitcher-friendly SafeCo Field. But the last straw for them came in 2009 when he failed to reach double digits in home runs for the first time since his rookie year. He batted just. .265 with nine long balls.
Adrian spent a good part of the '09 campaign on the DL as a direct result of his longtime refusal to wear a protective cup. A bad hop crashed into a sensitive area, and he had to sit out a couple of painful weeks. Upon Adrian's return, Ken Griffey Jr. conspired with the stadium PA crew to play "The Nutcracker Suite" as he walked to the plate for his first at-bat.
After the season, Adrian and the M's parted ways. He declared free agency and quickly signed with the Red Sox for one season. No one questioned whether Adrian would field his position. On the other hand, would he hit in Fenway or would the nearby Green Monster seduce him further into bad habits?
The Red Sox hoped that by sandwiching Adrian in between lefty sluggers David Ortiz, J.D. Drew and newly acquired Jeremy Hermida, he would see plenty of hittable pitches. To Adrian's credit, he began the year taking what enemy hurlers were giving him, proving he could drive the ball to the opposite field. Although he finished April with no homers, his average was well over .300. Sooner or later, pitchers would challenge him inside. Ironically, the sterling glovework Fenway fans were expecting was absent in the early going.
Potential can be a dirty word in the sports world. Adrian thought he had finally reached his. Now he must prove for a third time that he's the real deal and not the proverbial flash in the pan.
ADRIAN THE PLAYER
Adrian played the first dozen years of his career in ballparks that squelched a righthander's power. As a result, he closed his stance and moved closer to the plate to force himself to take pitches the other way. In Boston, he may want to "un-learn" this approach.
In the field, Adrian attacks ground balls. He has nice range, a strong arm and a quick release. There is very little wasted movement. Some say he charges dribblers better than anyone who's ever played. His Gold Gloves during disappointing offensive seasons shows that he doesn't take his problems with him into the field.
Adrian's maturity still comes into question at times. When he slumps, he has a tendency to revert to old habits. In 2005, for example, Adrian tried to flail his way out of slump. To return to form, he'll have to recognize what he's doing wrong and simply stop doing it.
EXTRA
# Adrian was the first Dodger to make the jump from Double-A to the majors since Gary Ingram in 1994.
# Adrian was the MVP of the Dominican Winter League in 1999, with 10 homers and 37 RBIs.
# Adrian tied for the lead among NL third basemen with 29 errors in 1999.
# Adrian was the AL Gold Glove winner at third in 2007 and 2008.
# In 2008, Adrian became the fourth Mariner to hit for the cycle.
# With Adrian in uniform, the 2010 Red Sox boasted Gold Glovers at third, second (Dustin Pedroia) and first (Kevin Youkilis). Adrian replaced a Gold Glover in Mike Lowell.
# When Adrian's surgical incision failed to heal in 2001, he had to wear a colostomy bag and could not eat solid food for two months. He lost more than 25 pounds.
# Prior to 2004, the joke around the Dodger front office was that they should have Adrian hypnotized to believe every month is August—always his hottest month.
Read more
Latest headlines