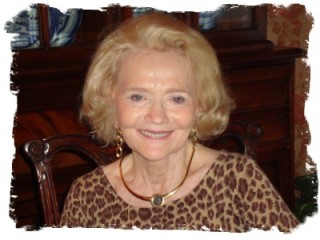 Agnes Nixon biography
Date of birth : 1927-12-10
Date of death : -
Birthplace : Chicago, Illinois, USA
Nationality : American
Category : Famous Figures
Last modified : 2010-09-08
Credited as : Writer and producer, creator of soap operas "One Life to Live", "All My Children"
Agnes Nixon
, born
Agnes Eckhardt
on December 10, 1927 in Chicago, Illinois, U.S. is an American writer and producer.
She is best known as the creator of soap operas such as
One Life to Live
and
All My Children
. Having a key role in the production of these programs, she was either executive producer or consulting producer for both shows for many years: on One Life to Live from 1968 to 1975, and All My Children from 1970 to 1981. She continued to write the program with Wisner Washam until 1983, and again with him and Lorraine Broderick from 1988 to 1992, continuing on as a consultant in recurring capacities to date. From 1970 until 1989, every episode of All My Children was written by either Agnes Nixon or her protégés Washam and Broderick (Nixon's role with One Life to Live was more limited once she surrendered the day-to-day aspects of the show in 1975).
"Sidelights"
In a television writing career spanning more than thirty years, Agnes Nixon is best known for her role in bringing socially relevant storylines and increased popularity and profitability to daytime drama. Nixon, who grew up in Nashville, Tennessee, spent the years immediately following her graduation from Northwestern University, where Time reports she "yearned to write drama," as an apprentice to the undisputed "queen of soap opera" in the late 1940's and early 1950's, Irna Phillips. She wrote scripts for several of Phillips's "traditional formula" soaps in Chicago, then left the doyenne's staff in 1951 to create her own daytime series, "Search for Tomorrow." A review of Nixon's first solo effort in Variety recognized her "eschew[al of] the usual soap opera technique" and commended her ability to "endow [the show] with . . . mature dramatic values."
Intent on raising a family as well as furthering her career after marrying in 1951, Nixon spent several years writing "The Guiding Light" from her home. She described this hectic period in her life in Time: "I was doing a 15-minute show at home and having babies and rearing them. It was a cottage industry. I was just this strange mother in the suburbs of Philadelphia who wrote soap operas. And then it grew like Topsy and I sort of grew with it." The same Time article maintained that "as she grew, she also forced soap opera to grow up."
Although Nixon wrote for prime-time series, including the "Hallmark Hall of Fame" and "Studio One," and was the head writer for such long-running soaps as "Another World" and "As The World Turns," it was with the programs "One Life to Live" and "All My children," which premiered on the American Broadcasting Network (ABC-TV) in 1968 and 1970, respectively, that her work in the genre came of age and the once-pejorative designation "soap opera" was replaced by the now-familiar description "daytime drama." From the first, Zixon injected the plots of these shows with contemporary and often controversial issues, and the serials moved out of their traditional but limiting storylines into what Time deemed a "new world of relevance and physical love."
In addition to their portrayal of such abiding social issues as premarital sex, drug addiction, and child and spouse abuse, Nixon's programs were the first, according to Time, to integrate "assorted ethnic types into the white-bread Waspiness of Soapland." A lengthy plot twist on "One Life to Live" involved the character Carla Bannari, a woman who, Beth Gutcheon explained in Ms., "passed for white because as a light-skinned black she had been rejected by both white and black comunities. The point was to examine the motivations and consequences of denying race and heritage: the woman, established as white, fell in love with a black man. Throughout the romance only the writers knew she was going to turn out to be black, and the moment the couple first kissed, every TV set below the Mason-Dixon line went blank." Gutcheon singled out "One Life to Live" as the only daytime drama that up to 1974 had "ever evolved a major plot line focusing on (rather than pointedly ignoring) race."
Responding to the nationwide increase in drug abuse, in 1970 Nixon included actual footage of therapy sessions at New York City's Odyssey House rehabilitation center on "One Life to Live" to heighten the reality of an addiction storyline and to illustrate that help was available for this rampant problem. Later that year, while viewers were exposed to a plot centering on child abuse, a hot-line number for those seeking assistance was flashed on screen. Many real-life child abusers, whom Nixon sought to represent on the program as "sick, not criminal," responded. As she told Rod Townley in a TV Guide interview, presentation of the issue was "done in an affirmative way, not a punitive way. . . . If you're punitive, the people you're trying to reach will just turn off the set."
While fans of the genre and several critics acclaimed Nixon's efforts to bring a topical focus to daytime drama, some found the changes she instituted superficial. Writing in the New York Times, Terry Ann Knopf was especially critical of the manner in which former taboos were handled on all daytime dramas, including the Nixon programs. She contended that while abortion was made a part of the plot on "All My Children," "the stigma formally attached to the term apparently still bothers some officials in soap land." Using characters on "All My Children" and "One Life to Live" as a basis for argument, Knopf asserted that "the tendency is for `good' women on the soaps to `have their pregnancies terminated,' while the `bad' ones go out and `get an abortion.' " Furthermore, declared Knopf, "the same principle helps explain why the `good' women . . . drink sherry, while the `baddies' lean toward the hard stuff like Scotch or vodka."
In a similar vein, Stephanie Harrison found fault with the slow evolution of a highly-touted anti-Vietnam War storyline on the same show. She commented in the New York Times that while "Mrs. Nixon is probably opening the minds of a good number of `my-country-right-or-wrong' ladies. . . to the legitimacy, even respectability, of peace activism," the "peace activities have so far been presented (or rather alluded to) so gingerly, so obliquely, that one wonders if, without meaning to, Mrs. Nixon is underestimating her audience, whose maturity and intelligence she has defended in print."
Favorable reactions to Nixon's innovative programs were more common, however, and included Rod Townley's declaration in TV Guide that "Nixon succeeds because she has something for everyone: romantic escape for housewives, a home for the homeless, even an occasional bracing dose of reality for those who find thinking a form of entertainment in itself." Townley also recognized "the makings of a trend," noting, "Other soap opera writers have begun to realize, through Mrs. Nixon's example, that social issues can have a leavening effect on ratings." Calling Nixon "a refreshingly thoughtful writer," Harry F. Waters opined in Newsweek that "if the daily bath of bathos packs a bit more tingle these days, so much the better. It may even provide an educational experience." Beatrice Berg noted that Nixon's dramas offered "a way of reaching people `who don't read The New York Times and won't look at documentaries about the drug problem because they don't want to be preached to.' " "Maybe--just maybe--," she suggested in the New York Times, "One Life' will help some of those kids, and some of their parents." In a New York Times article discussing the popularity of "All My Children" on college campuses, Fergus M. Bordewich quoted a student, who observed: "It was a kind of `first.' . . . . It was a sense of your stuff being on TV for the first time, like `Hey, they're talking about us on Mom's show! How will they handle it?' "
While Nixon's innovations set a benchmark for the genre, many have argued that the longevity of her daytime dramas rests upon her more traditional ability as a storyteller. She admitted to Rod Townley that "our primary mandate is to entertain" and elaborated on this point in the New York Times, explaining: "For a serial to be successful it must have a compelling story. That story, in turn, must concern interesting, believable characters. And the fact that it is a continuous story, allowing the development of these characters in episode after episode, permits the audience to become deeply involved with what is happening to them. . . . Certainly it is by this very hold that the soap opera has been able to do stories which have performed a public service to the national community in a way which no other kind of television entertainment could achieve."
Time noted that Nixon, who has "a quotation reminding her that `situations change, but human nature does not' " pinned above her desk, "is canny enough to know that while controversy may capture a viewer's attention, only character will keep it. . . . Her fictional children may suffer from Viet Nam Flashback Syndrome or venereal disease, but their real problems are always rooted in the rag-and-bone shop of the heart." Ruth Warrick, who plays a villainess on "All My Children," agrees. She observed in her book, The Confessions of Phoebe Tyler, that "Agnes Nixon may have a sharp eye for timely issues, but she also has a heart that understands the simple things that always move us most." Dan Wakefield proclaimed in his book All Her Children that "the originality and excellence of `All My Children' make it not only a marvelous kind of entertainment, but also, like all good storytelling, a reflection of the way we live now, and the way we wish we lived."
After thirteen years on the air, Nixon's popular drama "All My Children" ranks a consistent second to and occasionally surpasses its ABC rival, "General Hospital," in daytime television ratings. Nixon recently put aside the task of writing dialogue to concentrate on the daily plots and long-term storylines of her dramas, but her continuing importance to the network is made clear by the fact, according to Time, that "Nixon can take credit for generating more of the networks' daytime revenue than any other individual."
ABC's faith in Nixon's ability to draw a large audience was demonstrated by the spectacular introduction given her most recent creation, "Loving." The only daytime drama set in a college town, "Loving" premiered in July, 1983, with a three-million-dollar prime-time movie starring Lloyd Bridges and Geraldine Page. Although after five weeks the program ranked an inauspicious eleventh out of the thirteen daytime soaps currently on the air, Time reported that "ABC is not worried." This is undoubtedly because, as the article noted, "Nixon has had a successful serial on TV five days a week, every week, for the past 27 years."
Nixon told CA: "To tell readers the mechanics and frustrations of putting 260 original episodes per year on the air could conceivably take that much time! Suffice it to say a continuing daytime drama is a living, growing entity very much akin to real life and therefore one that has constant surprises.
"After six years of hour episodes I did indeed yearn for the more intimate half-hour form (with its ability to drive-tru on story), which is why we made `Loving' a thirty-minute show."
PERSONAL INFORMATION
Family: Born December 10, 1927, in Chicago, IL; daughter of Harry Joseph (a burial garments manufacturer) and Agnes Patricia (an insurance treasurer; maiden name, Dalton) Eckhardt; married Robert Henry Adolphus Nixon (an auto company executive), April 6, 1951; children: Catherine Agnes, Mary Frances, Robert Henry, Emily Anne. Education: Northwestern University, B.S., 1948. Religion: Roman Catholic. Memberships: International Radio and Television Society, National Academy of Television Arts and Sciences.
AWARDS
Recipient of numerous citations for public service and for outstanding contributions to daytime television; Special Trustee's award from National Academy of Television Arts and Sciences, 1981, for "contributions to the industry and the pulic it serves."
CAREER WRITINGS
Writer for television programs, 1950--, including "Philco Playhouse," "Cameo Theatre," "Somerset Maugham Theatre," "Studio One," 1950, "Hallmark Hall of Fame," 1952-53, and "Robert Montgomery Presents," 1952-54; creator and writer for "Search for Tomorrow," 1951-57; co-creator and head writer for "As the World Turns," 1957-59; head writer for "The Guiding Light," 1959-65, and "Another World," 1965-67; creator and producer of "One Life to Live," 1967--, "All My Children," 1970--, and "Loving," 1983--. Guest columnist for New York Times, 1968-72; member of editorial board of Journal of the Academy of Television Arts and Sciences. Trustee of Television Conference Foundation Institute, 1979-82; member of national board of Arthritis Foundation; member of advisory committee of Wilmer Eye Clinic, Baltimore, MD; fellow of Aspen Institute for Humanistic Studies.
Read more
Latest headlines