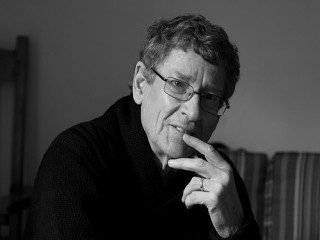 Andre Brink biography
Date of birth : 1935-05-29
Date of death : -
Birthplace : Vrede, Orange Free State, South Africa
Nationality : South-African
Category : Arhitecture and Engineering
Last modified : 2010-11-29
Credited as : Writer and novelist, ,
A voice of conscience within South Africa's Afrikaner community, novelist Andre Brink earned both governmental censure and the enmity of many of his countrymen for his longstanding opposition to apartheid. In the years since his country's exclusionary racial policies have been abandoned, Brink's stature as an author has increased significantly. An educator and playwright as well, Brink in recent years has championed Afrikaans, his native tongue, a language derived from Dutch. "There's a certain virility, a certain earthy, youthful quality about Afrikaans because it is such a young language, and because, although derived from an old European language like Dutch, it has found completely new roots in Africa and become totally Africanized in the process. …," Brink told Contemporary Authors Online.
Son of Daniel (a magistrate) and Aletta (Wolmarans) Brink (a school teacher), he was born Andre Phillipus Brink on May 29, 1935, in Vrede, Orange Free State, South Africa. He grew up in a conservative Afrikaner family in a country where apartheid was the official policy. Of his youth, he told UNESCO Courier: "The opportunity never arose for me to question apartheid because I didn't have anything to compare it with." After graduating from Lydenburg High School, Brink attended Potchefstroom University in the Transvaal, earning his bachelor's degree in literature in 1955. He later earned a master's degree in English literature from Potchefstroom in 1958 and a master's in Afrikaans and Dutch literature in 1959. That same year he married Estelle Naude. The couple had a son and were later divorced.
Brink left South Africa in 1959 and headed for Paris, where he studied at the Sorbonne for the next two years. It was during his stay in Paris that his eyes were opened to the gross injustice of apartheid. In 1993 he told UNESCO Courier: "I needed to see my country in perspective, and that only happened when I was living in Paris, between 1959 and 1961, at the time of the Sharpeville massacre. Sharpeville was the shock that forced me to see what was happening in my country, with the clarity that distance can provide."
For the first time in his life, Brink had an opportunity in Paris to meet and socialize with blacks on equal terms. The only blacks he'd known back home in South Africa had been domestic servants and field workers. Now he was surrounded by black students, many of whom knew more about literature than he did, even after seven years of study. "It was a cultural shock, a very pleasant shock, what's more, a discovery that opened up entirely new horizons for me," he told UNESCO Courier. "It was a voyage of discovery into unknown territory." Brink's earliest novels, including Eindelose wee, published in 1960, Lobola vir die lewe, 1962, and Die Ambassadeur, 1963, were all written in his native Afrikaans and skirted the touchy issue of apartheid.
After his return to South Africa from Paris in 1961, Brink was hired as a lecturer at an English-language university. The school had a far more liberal tradition than the Afrikaner college at which he had studied earlier, and he began to meet South African blacks from the academic and professional worlds. Through his conversations with them and his observations of what was happening in his country, he gradually deepened his understanding of the plight of blacks in South Africa. However, he continued to avoid confronting these issues in his writing, focusing instead on some of the literary and philosophical ideas he had picked up in Paris. Major influences on his early writings, which were existentialist in style and mood, were Jean Paul Sartre and Albert Camus, particularly the latter. He had begun reading Camus before going to Paris in 1959. The French author died shortly after Brink arrived in Paris. "For me his death was a shock that gave an extraordinary significance to his work," Brink told UNESCO Courier.
Not surprisingly, Brink gravitated toward others of his countrymen who had been exposed to the world outside South Africa. He'd met none of them in Paris but got in touch with them after his return to talk of their experiences overseas. There were five or six other Afrikaner writers who, like Brink, were interested in novels and the theater and all of whom had lived in Europe for a time. This handful of writers represented something new in Afrikaner literature, which theretofore had focused on a relatively narrow range of topics, including the lives of poor whites living off the land, drought, and farming problems. The changes that Brink and his small circle of Afrikaner colleagues brought to Afrikaans literature was not welcomed at all. These forward-looking writers were condemned for writing in the European style, and their novels were condemned from the pulpits of hundreds of Afrikaner churches throughout South Africa. Even more ominously, South Africa's Directorate of Publications accused the writers of moral, religious, and sexual subversion. In some extreme instances, the writers' books were even burned.
Brink took an even bolder step in writing Die Ambassadeur, later translated into English and published as The Ambassador: He criticized religion. This managed to alienate him to a degree from most Afrikaners, for whom religion is the cornerstone of morality. His personal rejection of religion further strained his relationship with his family, who had difficulty accepting his new political ideology. He later recalled for UNESCO Courier a number of fierce arguments with his father "before we realized that we had not common ground, politically speaking. So we took a calm rational decision not to talk about politics any more." In the fall of 1965, Brink married for the second time, wedding Salomi Louw, with whom he had a son, Gustav.
A major turning point in Brink's life and career came in 1968. Newly divorced and increasingly uncomfortable with the political climate in South Africa, he returned to Paris, considering seriously settling there for the rest of his life. However, the student riots in the French capital that year prompted Brink to reassess his obligations as a writer. Eventually he decided that he needed to return to South Africa "in order to accept full responsibility for whatever I wrote, believing that, in a closed society, the writer has a specific social and moral role to fill," he told Contemporary Authors Online. "This resulted in a more committed form of writing exploring the South African political situation and notably my revulsion of apartheid." Not long after his return to South Africa, Brink married potter Alta Miller. The couple later divorced.
Brink's 1973 novel Kennis van die aand, later translated into English and released as Looking on Darkness, was the author's first overtly political work. The government's reaction was not long in coming. Brink's novel was the first Afrikaans novel to be banned under South Africa's 1963 censorship legislation. The publicity surrounding the South African censorship created a strong international demand for Brink's work. The novel tells the story of the ill-fated love affair between Joseph Malan, a colored South African actor, and a white woman of British descent. In the end, Malan kills his white lover, after which he is beaten nearly to death by security police but later sentenced to death. The tale is recounted by Malan from his cell on death row. Although the novel brought down the wrath of official South Africa, literary critics were considerably more positive in their appraisal of Brink's work. Writing in the Saturday Review, Jane Larkin Crain said of the novel that "a passionately human vision rules here, informed by an imagination that is attuned at once to complex and important abstractions and to the rhythms and the texture of everyday experience." In the Times Literary Supplement, C.J. Driver wrote that "within its context, this is a brave and important novel and in any terms a fine one." Fellow South African Nadine Gordimer, however, suggested that the novel suffered from the "defiant exultation and relief" of Brink's first attack on the political system within the country.
Although he remains a passionate champion of Afrikaans, Brink has completed the first "final" draft of all his novels since the mid-1970s in English. He admits, however, that he feels far more comfortable and idiomatic in Afrikaans. He followed the success of Looking on Darkness with An Instant in the Wind in 1976. The novel, another tale of interracial romance, touches on many of the same South African themes as its predecessor, but some critics found Brink's handling of the love story more appropriate to the pages of popular romance fiction. Far more successful was Rumors of Rain, published in 1978. To many, this was— and remains—Brink's finest novel. In an interview with Contemporary Authors Online, Brink offered this synopsis: "The apartheid mind is demonstrated in the account given by a wealthy businessman of the one weekend in which his whole familiar world collapsed through the conviction of his best friend for terrorism, the revolt of his son, the loss of his mistress, and the sale of his family's farm. In spite of his efforts to rigorously separate all the elements of his life, he becomes the victim of his own paradoxes and faces an apocalypse."
Published in 1979, A Dry White Season was eventually made into a motion picture starring Kevin Kline and Marlon Brando. Like Rumors of Rain, its story line is deceptively simple. While being detained by the security police, a black man dies, prompting his white Afrikaner friend to launch a probe into what really happened. In launching this private investigation, Afrikaner Ben Du Toit, the novel's protagonist, finds himself pitted against the awesome power of the state. Writing in the New York Times Book Review, Mel Watkins found the novel "demonstrates Andre Brink's continuing refinement of his fictional technique, without sacrificing any of the poignancy that his previous books have led us to expect."
A Chain of Voices, published in 1982, provides Brink's fictionalized account of a Cape Colony slave uprising in the early 19th century. This is among the novelist's most critically acclaimed works, but it was followed in 1984 with one of his more mediocre offerings, The Wall of the Plague. Brink was in excellent form once again in 1988's States of Emergency, a love story set against the backdrop of South Africa's State of Emergency of the 1980s. This was followed in 1991 by An Act of Terror and in 1993 by On the Contrary. Brink's more recent novels have included Imaginings of Sand in 1996, Devil's Valley in 1999, and The Rights of Desire in 2001.
Married since 1990 to Maresa de Beer, Brink occupies a chair in English literature at the University of Cape Town. He previously taught a course in Afrikaans literature at Rhodes University. Though he was nominated three times for the Nobel Prize for Literature, he has yet to win that coveted award. He has been twice honored by France, being made a chevalier of the Legion of Honor in 1982 and a commander of the Order of Arts and Letters in 1992.
Contemporary Authors Online, Gale Group, 2001.
Contemporary Novelists, 7th ed. St. James Press, 2001.
Economist, June 18, 1988, p. 96.
Read more
Latest headlines