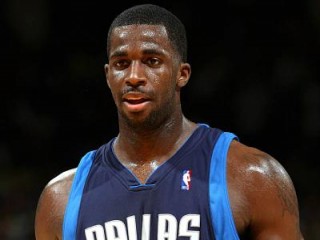 Antonio McDyess biography
Date of birth : 1974-09-07
Date of death : -
Birthplace : Quitman, Mississippi, U.S.
Nationality : American
Category : Sports
Last modified : 2010-08-05
Credited as : Basketball player NBA, currently plays for the San Antonio Spurs,
When Antonio McDyess joined the Knicks in 2002, the Garden faithful believed New York was turning the corner and headed for the promised land. With Antonio, Allan Houston and Latrell Sprewell in uniform, the Knicks were following the NBA's time-honored three-star formula. Two lost seasons later,Antonio was the league's forgotten man. With a new start in Phoenix, however, he has an opportunity to put his brilliant career back on track.
GROWING UP
Antonio McDyess
was born in tiny Quitman, Mississippi, on September 7, 1974. His hometown is so small it doesn't even register on Internet map searches. Quitman's population when Antonio was growing up was less than 3,000. It hasn't grown any bigger since then. He was the fourth of five children. David, Tony and Alonzo are all older, and Helen is younger. Antonio and his siblings were raised by their mother, Gloria McDyess. She worked in the cafeteria of a local junior high school.
Gloria was very strict about what her children could and couldn't do. The family lived just a couple blocks from the center of town, and she knew that even in Quitman you could find trouble if you looked hard enough. Or it might just find you. One of the things Gloria was always crystal clear about was staying away from the Chickasawhay River. One day curiosity got the better of 11-year-old Antonio, and he headed there with a friend. With the river swollen from a recent rain storm, the pair lost their footing and tumbled into the water. That's all Antonio remembers of the day. The next thing he knew, David was pulling both boys from the river. Scared and soaking wet, Antonio returned home, where his mother awaited him. After making sure her son was okay, Gloria meted out a punishment severe enough to guarantee Antonio would never go near the Chickasawhay again.
Antonio spent much of his free time competing with his brothers. David was an excellent football player, so the rest of the McDyess boys also naturally gravitated to the gridiron. Antonio liked basketball too, and often joined friends in pick-up games. His favorite player was David Robinson. At the time the "Admiral" was just coming into his own at the Naval Academy after an unexpected growth spurt sent him soaring toward the seven-foot mark. As fate would have it, Antonio underwent a similar transformation. In the summer of 1989, the 14-year-old shot up a full seven inches, to well over six feet tall.
When Antonio entered Quitman Consolidated High School that fall, he was immediately recruited by head basketball coach Sammy Smith, who made him a starter on the varsity. Antonio admits that he had no idea what he was doing during his freshman year. He had never competed at this level before, and learning to play within a structured system was a challenge. More often than not, Antonio relied on his athletic ability and instincts. By his sophomore season, things began to click for Antonio. He averaged 29 points per game, and gained a better understanding of the subtleties that spell success on the hardwood. As a junior, Antonio was invited to attend Converse's prestigious ABCD camp in California, an annual showcase of the nation's top teenagers for college coaches and pro scouts. The young man put on a show. In scrimmages he controlled play at both ends. Among those watching from the stands was James Green, the head coach at the University of Alabama. Green loved what he saw from Antonio. Not only did the teenager possess a mesmerizing combination of size and quickness, he also had a terrific, upbeat attitude.
Over his last two seasons at Quitman Consolidated, Antonio averaged 25.8 points, 14.7 rebounds and 5.3 blocks. Though Green was out at Alabama, new coach David Hobbs was equally intrigued by the teenager. In the fall of 1993, Antonio arrived in Tuscaloosa ready to take the next step in his basketball career.
ON THE RISE
Antonio joined an Alabama team that was long on talent but short on heart. That would change shortly after his arrival. After fracturing his right cheekbone in the pre-season, he donned a protective mask and got right back out on the floor. Antonio had to wear the device for the season's first 18 games, but didn't let it affect him. He played aggressively in the paint at both ends, and soon his attitude was rubbing off on his older teammates.
Although this effort earned Antonio a lot of playing time, it was not enough to turn the Crimson Tide into a consistent winner. Coach Hobbs had a lot of inexperienced players on his hands—a situation made worse by the early departure of James Robinson, the star of the 1992-93 squad, for the NBA. He also often had to play forward Jason Caffey at center. That was where Antonio made his most valuable contribution as a freshman. As the season progressed, he proved he could handle pivot duties in a pinch, and give the team quality minutes while doing so. Starting about half the Tide's games, he averaged 8.1 boards and 11.4 points. Antonio was voted Third Team All-SEC and was honored as a Third Team Freshman All-American.
Antonio's defense and rebounding helped set the tone for an overachieving season. Picked to finish in the lower half of the SEC's Western Division, Alabama ambushed a handful of favorites and went 12-4 in conference play. The Tide advanced to the second round of the NCAA Tournament before losing to Purdue.
Antonio continued to impress as a sophomore. After winning a gold medal with the South team at the 1994 US Olympic Festival in St. Louis, he returned to Tuscaloosa more confident and polished. He, Caffey, Roy Rogers and Jamal Faulkner gave Alabama nice depth up front. Their play would be crucial, for the Tide's backcourt was unsettled at best.
Coach Hobbs created an offense that pounded the ball into the paint and wore opponents out. His front line could rebound, score and play intimidating D—which more than made up for the spotty performance of the guards. Antonio blossomed into a big-time rebounder, becoming just the 10th player in school history to haul down 300 boards. He also led the team in scoring, with a 13.9 average.
The Tide finished the regular season 20-8, then caught fire in the post-season. Led by Antonio, they reached the SEC tournament semifinals, where they dropped a tough game to Arkansas. In the NCAA Tournament, Alabama beat Penn in the first round. America got its first real glimpse of Antonio's talent in this game. He pushed his game to a new level, scoring 39 points and grabbing 19 rebounds. Antonio scored 22 points and had 17 rebounds against Oklahoma State in the second round, but Alabama lost. The Cowboys went all the way to the Final Four, which took some of the sting out of the defeat.
Knowing that he would soon be a millionaire didn't hurt, either. Antonio decided it was time to move on to the pros. That spring, he was the hot topic among pro scouts. He had exhibited all the signs of a breakout talent, and did so on the national stage, where most phenoms fizzle. Antonio's body was already NBA caliber at 6-9, 220. His leaping ability—measured at 42 inches—was out of this world. His instincts were good, and his basic skills were very advanced. What scouts liked most was Antonio's attitude. He showed up on time for practices, he didn't trash-talk, and he kept his head in the game. After wowing scouts at pre-draft workouts, he seemed a certain lottery pick.
Antonio was one of an intriguing group of players in the NBA Draft that spring. A trio of underclassmen from the ACC—Joe Smith, Jerry Stackhouse, and Rasheed Wallace—all figured to be taken early. The wild card was Kevin Garnett, who decided to skip college altogether and head right to the pros.
Golden State picked first and took Smith. The national player of the year, he projected to be an All-Star power forward. The Clippers, up next, made one of their patented bonehead deals. They drafted Antonio, then traded him (along with Randy Woods) to the Denver Nuggets for Rodney Rogers and Brent Barry, whom the Nuggets had just selected with the 15th pick in the draft. The head-banging could be heard for miles in L.A., while Denver greeted the deal with unfettered enthusiasm. GM and coach Bernie Bickerstaff confirmed that Antonio was an impact player, perhaps of the caliber of a David Thompson. He boasted to reporters that the newest Nugget was one of the most physically gifted players to come out of college in years.
Antonio also happened to be a perfect fit for the Nuggets. With defensive whirlwind Dikembe Mutombo in the middle and Mahmoud Abdul-Rauf running the show from the backcourt, Denver already had a pair of All-Star caliber players. The previous spring the team had produced a major upset, beating Seattle in the first round of the playoffs. Going into 1996-97 campaign, the Nuggets looked to build on that momentum. They were a team on the rise, and Antonio would be counted upon to push them closer to the top.
The plan was to work Antonio into the lineup gradually. The team already had a gifted forward in LaPhonso Ellis, who was coming off surgery on both knees. Bickerstaff hoped they could share frontline duties, with Antonio learning the league as a bench player and Ellis working his way into shape without logging too many minutes. The reality was dramatically different. Ellis was slow to recover and missed half the season. His leadership had been a key ingredient in the team's success, and without him the Nuggets suffered. Another distraction was Abdul-Rauf, who refused to stand during the playing of the national anthem because it conflicted with his Islamic faith. The team stumbled to a disappointing 35-47 record.
The silver lining to this sad season was the play of Antonio, who was force-fed a steady diet of NBA power forwards and more than held his own. He was a starter almost from the get-go, and fans could see him gaining confidence each week. The turning point in Antonio's season was All-Star Weekend in San Antonio, when he turned in a stellar performance in the Schick Rookie Game. He recorded 17 points, seven rebounds, two blocks and two steals. From that point on, Antonio was sensational. He scored First Team All-Rookie honors, and finished with 1,020 points and 572 rebounds.
Part of the reason for Antonio's big second half was his smarter diet. In college, McDyess and McDonald's were inseparable. When the Nuggets realized their star rookie was actually living on McNuggets (chased with burgers, fries and shakes) they put him on a new meal plan. Gloria McDyess also came out to Denver for an extended visit and introduced her son to fruits and vegetables, and showed him how to find his way around the kitchen.
Most rookies would have been ecstatic putting up the numbers Antonio did during the 1996-97 season, but the number that stuck in his craw was the team's 35 wins. He blamed himself for Denver's decline. Nugget management did not agree. In fact, they decided Antonio was the kind of player they could build a new team around. That summer they banished Abdul-Rauf to Sacramento and allowed Mutombo to sign a free-agent deal with the Hawks.
Realizing he was now the focus of the team's offense, Antonio spent the off-season putting himself through two-a-day workouts with his former high school coach in the steamy, un-air conditioned gym near his house. Nugget assistant Jim Bovelli designed a practice regimen that would beef up Antonio's offense, focusing on softening his touch and expanding his repertoire of moves around the basket. When he got to training camp, his fellow Nuggets saw a much-improved player.
Antonio's new arsenal was the lone bright spot in an otherwise disastrous 1997-98 season in Denver. Newly acquired point guard Mark Jackson failed to spark the team, and everything seemed to collapse from there. The Nuggets started slowly, and Bickerstaff handed the coaching reins to 25-year veteran Dick Motta. When things went from bad to worse, Bickerstaff quit and Allen Bristow moved into his GM's role. Motta was fired, and replaced by Bill Hanzlik. The Nuggets limped home with a record of 21-61. Antonio led the team in scoring with 18-plus per game and finished second in rebounds and blocks. LaPhonso Ellis, healthy to start the year, gave Denver a potent one-two punch in the frontcourt until he ruptured his Achilles tendon late in the season.
Heading into the 1997-98 season, the Nuggets were a franchise in utter disarray. With Antonio entering the final year of his contract, the team decided it was better off trading him now for something good, rather than waiting and getting less later on. Denver got together with the Suns and Cavaliers in a three-way deal and sent Antonio to Phoenix.
Suns fans loved this trade. They gave up draft choices to get a bona fide star, albeit in the walk year of his contract. Antonio fit perfectly into the Phoenix system. He would be the young gun in a forward rotation that included veterans Danny Manning, Cedric Ceballos and Clifford Robinson. The team's guards included Jason Kidd, Rex Chapman and Steve Nash. The combination of Antonio and Kidd was particularly sexy. Both players were unselfish and understood the nuances of the transition game. Kidd was a fantastic playmaker, and Antonio was a first-class finisher. Dreams of an NBA title were dancing in the heads of Phoenix fans. Coach Danny Ainge's biggest problem would be finding everyone enough playing time.
This did indeed turn out to be a problem. Ainge juggled his lineup all year, and Antonio often found himself getting motioned to the bench just when he was getting into the flow of the game. The Suns were winning, however, so what could he say? Phoenix ended the year at 56-26, good for third in the Pacific Division. Antonio's scoring average dropped to 15.1 ppg, but he established new personal highs in rebounds, blocks and steals. He joined Alvan Adams and Garfield Heard as the only players in franchise history to record 100 blocks and 100 steals in the same year. At .536 from the field, Antonio also was the Suns' most accurate shooter.
Antonio eagerly anticipated his first taste of the postseason, as the Suns prepared to face the San Antonio Spurs in the first round of the playoffs. Phoenix's one glaring weakness was the lack of a big man. During the year Ainge had overcome this by running bigger opponents off the court in transition. Against Twin Towers David Robinson and Tim Duncan, this was not enough. Duncan went to town on the Suns, and they never really got the running game going. Forced to play San Antonio's style, Phoenix struggled and lost the series in four games. For what it was worth, Antonio led the Suns in points and rebounds.
When the final buzzer sounded on the Suns' season, Antonio faced a tough off-season. He was now a free agent, and there were some very serious offers on the table. Instead of feeling like the proverbial kid in a candy store, though, Antonio was torn by emotions and loyalties. Despite Denver's topsy-turvy situation, he had enjoyed his time there immensely. He also enjoyed the winning spirit in Phoenix. How could he pick between these two clubs, much less turn his back on both and sign with another franchise? The anguish caused by this decision reportedly brought him to tears. Further complicating matters was the long and acrimonious lockout, which put everything on hold until January.
When the labor dispute was settled, a free-agent feeding frenzy ensued. Antonio was swayed toward Denver by the team's promise to build a championship contender and the gnawing feeling that he had unfinished business with the Nuggets. After giving Denver a verbal commitment, his Phoenix teammates pleaded with him to reconsider. He did for about 12 hours, then stuck to his word and signed a deal to return to Denver.
The 1999 NBA campaign was an all-out 50-game sprint for the playoffs. The Nuggets were more competitive than in years past, but under new coach Mike D'Antoni they failed to close out a lot of tight games and finished with a 14-36 record. The straw that stirred this drink was Antonio, who on many nights was the only source of refreshment for Denver fans. He fought through double-teams on offense and covered the other team's best big man on defense. Antonio led the Nuggets in scoring, blocks and steals, tallying 21.2 points and grabbing 10.7 rebounds per night. Although the Denver faithful loved watching Antonio's one-man show, they knew this was not the long-term answer. The supporting cast had to do more. The makings of a nucleus were there. On the Denver roster were rookies Raef LaFrentz and Keon Clark, mercurial point guard Nick Van Exel, and Danny Fortson, a rebounding machine. A little more experience and a little more depth were all that was needed.
Antonio devoted the off-season to improving his jumpshot and ballhandling. He expected to see a lot more double-teams in 1999-2000, and he wanted to be ready for them. That meant passing the ball quickly and adding some new wrinkles to his offensive repertoire. Despite the team's 14 wins the year before, Antonio was encouraged by the signing of sharpshooter George McCloud, the re-signing of Van Exel, and a trade that brought Ron Mercer into the Denver fold.
The first half of the season offered signs of life. The team was definitely playing better, winning games it had let slip away the previous spring. At the midway point, the club had won as many as it had lost. Antonio was carrying the load, as usual. In the second half, the wheels came off. McCloud and Van Exel shot like CBAers, and Mercer fell flat on his face. Antonio did what he could to pick up the slack, leading the team in scoring and rebounding, and recording 31 double-doubles. He played his heart out night after night, earning the respect and admiration of everyone who saw him. At 25, he seemed a step away from superstardom.
MAKING HIS MARK
After five NBA seasons, Antonio was universally recognized for the Olympian effort he gave every night. Thus it was only fitting that, when Tim Duncan hurt himself and had to leave Team USA prior to the 2000 Summer Games in Sydney, Antonio's phone was the first to ring. Coach Rudy Tomjanovich wanted a big man who could play a supporting role. Antonio was honored and readily accepted. In eight Olympic contests, he averaged 7.6 points and 5.9 rebounds, and shot 67.5 percent from the floor.
In the semifinal encounter with Lithuania, a nail-biter that pushed Team USA to the brink, Antonio committed an uncharacteristic mistake. With 43 seconds remaining and the U.S. up by a bucket, he fouled Ramunas Siskauskas in 3-point territory. Lithuania's best free throw shooter, Siskauskas hadn't missed from the line the entire tournament. But the pressure got to him, and he bricked two of his three attempts. As he watched Siskauskas from his spot on the lane, Antonio focused on making up for his blunder. On Team USA's next possession, Kevin Garnett got the ball near the hoop and was hacked going up for a shot. Like Siskauskas, he also froze up. Garnett missed his first from the charity stripe, then did the same on the next. But Antonio grabbed the rebound, and converted a layup that put the U.S. up by three. From there, the Americans held on for an 85-83 victory. In the final against France, the Americans had an easier time of it, though their 85-75 win was by no means a cakewalk. Antonio again hit a clutch shot, this time canning a jumper from the corner to end a nine-minute field goal drought for Team USA.
Though tired when he returned from Australia, Antonio was on a high from his Olympic experience. Denver's roster had not changed much from the previous spring, but there was reason for optimism. Prospects Raef LaFrentz and James Posey were finally starting to contribute, and veteran leaders Kevin Willis and Voshon Lenard joined the club, giving the up-and-down Van Exel a more stable cast around him.
The Nuggets roared out of the gate behind Antonio's elevated play. He had improved every year since coming into the NBA, and now it appeared as if he was taking that final step—he was turning a lousy team into a winning one. In Denver's first major test, Antonio racked up 28 points and 18 rebounds in a huge win over the Lakers. Off the court, he grabbed a bigger piece of the team leadership role when he smoothed over a rift between the players and GM Dan Issel. By late January of 2001, Denver was 26-19, and only three games out of first in the Midwest. Leading the league with 33 double-doubles, Antonio was selected to play in the NBA All-Star game. He scored eight and collected eight rebounds in 15 minutes of action.
The second half of the season failed to live up to the promise of the first half. Antonio injured his knee and missed 11 games. The team collapsed without their star, and struggled to win even after he returned. Once again, the Nuggets missed the playoffs, and Antonio took it hard. Despite leading the team with 20.8 points and 12.1 rebounds a game, he accepted the blame for their sour second half.
The Nuggets failed to make a major move in the off-season. Fans were hoping they would add a complementary superstar to ease the burden on Antonio, but no such deal surfaced. Then, 10 games into the 2001-02 season, Antonio went down with an injury to his left knee. The decision was made to repair it surgically, and he was done for the year.
Fast forward to the summer of 2002. The high-priced New York Knicks, without an effective inside player since Patrick Ewing passed his prime, had just failed to make the playoffs. Dumb trades and dumber free-agent signings had turned their roster into a salary cap nightmare. Despite hopes that he would become a substantial center, Marcus Camby panned out as a 6-11 small forward. Allan Houston and Latrell Sprewell, working without a dependable frontline, were ineffective.The heat was on GM Scott Layden to find a solution to the NBA's most challenging puzzle.
At the 2002 NBA Draft, Knicks fans were ready to fry Layden when he passed on Chris Wilcox and Caron Butler and took Nene Hilario with the seventh pick. Little did they realize that a deal was in the works. New York and Denver had been talking. Antonio was exactly the kind of player the Knicks needed. In return, the Nuggets received Hilario, Camby and Mark Jackson, whose second go-round with the Knicks ended with a second go-round with the Nuggets. New York also got late first-round pick from Denver, which was used on Illinois star Frank Williams.
A deal that benefitted both sides? That's how it looked initially. From the Knick perspective, they got a player who commanded a double-team down low, which promised to open things up for Sprewell and Houston. It would also let the team get away with a warm body at center. And with Antonio and Sprewell on the floor, the Knicks had a pair of bona fide defensive stoppers.
It also appeared to make coach Don Chaney's job easier. Though Kurt Thomas was coming into his own as a rebounder and scorer, the addition of Antonio meant that he wouldn't have to shoulder more weight than he could handle. The roster also had a lot of other guys Chaney could shoehorn into the power forward slot, all of whom could now fill supporting roles. And the departure of Camby, whose sparkling moments in a Knick uniform were infrequent and unpredictable, enabled the franchise to terminate an unsuccessful experiment without too much egg on its face.
The big question, of course, concerned Antonio's knee. Was last season a harbinger of chronic health problems, or a much-needed year of rest and repair? The answer came much quicker than anyone expected, and it wasn't the one Knick fans wanted to hear. Antonio looked spectacular in New York's preseason debut, scoring 17 points and grabbing 17 rebounds against the Celtics. A couple of days later, he left a game against the Suns with an injury to his left leg. Though the Knicks hoped it was just a hyperextension, an MRI revealed a broken patella. After surgery, it was announced he would sit out the year.
After nearly six months of rehab, Antionio's knee was reevaluated. Doctors determined that the healing process was too slow, and that additional surgery was required. In late April, Antonio underwent a bone graft operation at the Mayo Clinic. Team officials called it a "bump in the road," and pointed out that it would expedite his return.
Antonio, meanwhile, vowed to get back to full health. Early inidications were that he'd be good to his word. On December 1, 2003, Antonio suited up in a Knicks uniform for his first regular season game with the club. His two points and three rebounds didn't look like much in the boxscore, but numbers weren't the real story. Antonio's knee held up in game action, and his return was deemed a success. Chaney slowly increased his power forward's playing time until he was ready to start and log a full workload.
But just as Antonio was rounding into shape, the Knicks shipped him back to a former address, in Phoenix. The blockbuster deal brought Stephon Marbury to New York, his hometown.
For Antonio, it was a homecoming of sorts, too. But the party was spoiled as he struggled to stay healthy. On and off the injured list due to his knee, Antonio didn't begin to play regularly until late in the year. His numbers improved over the campaign's last several weeks, but at 6.9 points and 6.1 rebounds, he still had a ways to go. So did the Suns. They finished at 29-53, among the league's worst records.
After the season, Antonio reconsidered his career options. A free agent, he expressed interest in joining a winner, including the Rockets in Houston. Word had it that the Nets were after him, too. He ended up with an even better deal, signing with the Pistons. With the defending champs, the pressure was off Antonio. Detroit's starting unit was set, with Ben Wallace and Rasheed Wallace the dominant figures in the frontcourt. Coach Larry Brown looked to Antonio to provide a spark off the bench.
Hungry for a shot at a title, he filled his role expertly. Every now and then, Brown threw Antonio a bone, giving him extra run when the situation dictated and even starting him on occasion. He did whatever was asked of him, and put up more than respectable numbers in limited action. In less than 25 minutes a night, Antonio averaged 9.6 points and 6.3 boards. Granted, he was no longer an All-Star, and his legs didn't have quite the same spring, but for a 30-year-old with a couple of knee operations under his belt, he was an excellent addition to the Pistons.
Detroit ended the 2004-05 season at 54-28, good for the second seed in the East. The campaign wasn't without its controversies. A brawl erupted during a game at the Palace against Indiana, as several members of the Pacers charged the stands and fought with fans. Come the playoffs, rumors circulated that Brown was set to jump ship and become team president in Cleveland.
The Pistons put all the unpleasantness behind them and roared through their first-round matchup against the Sixers, disposing of them in five games. Antonio's best performance came in the opener, as he hit on seven of nine shots for 15 points. Detroit was tested by Indiana in the next round, but prevailed four games to two. Antonio seemed to be enjoying his playoff experience. Brown often inserted him to change the flow of the game. He glady cleaned the boards, stood his ground in the lane on defense and collected garbage buckets whenever they were available.
The Miami Heat and their two-headed monster of Shaquille O'Neal and Dwyane Wade pushed the Pistons to seven games in the Eastern Conference Finals. Detroit won the series on the road, taking the decider, 88-82. Antonio saw less time in the series, as Brown experimented with different ways to limit Shaq and Wade.
In the NBA Finals against the Spurs, Antonio was a much bigger part of Brown's strategy. After the Pistons got blown out in Games 1 and 2 in San Antonio, they rebounded with impressive victories of their own in the next two. Antonio was all over the place, jumping in passing lanes for steals, swatting away shot attempts and stroking his jumper confidently. Game 5 proved the turning point in the series, as the Spurs eeked out a 96-95 OT thriller. Refusing to die, Detroit won Game 6 in San Antonio on the strength of a total team effort. Antonio chipped in with 10 points and eight rebounds.
Game 7, while dramatic, featured a lot of sloppy play early, as both teams appeared tight. With the contest up for grabs in the second half, San Antonio seized control and cruised to its third title in seven years. The gutty Pistons left the floor with their heads held high.
Antonio's future is hard to call at this point. He's in a good situation in Detroit, but with Brown's status uncertain, there's no telling how the Pistons will mold their roster for the coming season. If nothing else, Antonio has shown he's willing to do the dirty work needed to claim a championship. For clubs searching for veteran leadership, he may be the perfect fit.
ANTONIO THE PLAYER
Antonio's game is built on power. Not the bruising, banging, muscular kind of power you'd expect from an NBA "4," but the explosive, quick, high-energy kind of power more typical of an NBA "2." Packed into a 6-9 frame, this can be an awesome sight to behold—especially when Antonio deftly backs his man toward the basket or comes gliding down the wing on the break. It may be "West Coast" ball, but it should play well in New York. There probably isn't anyone in the conference fit or talented enough to guard him for an entire game.
Antonio's outside shooting has improved every since since he has entered the league. Every season he adds something new and extends his range by a foot or two. He is deadly from 15 feet in, and can nail jumpers out to 20 feet. Antonio's bread-and-butter move is a clockwise turnaround with a slight fadeaway. It is one of the NBA's few unblockable shots.
Antonio's defense has always been his strong point. He has quick feet, good anticipation, and of course great leaping ability. He can guard anyone. If his spring has been compromised by surgery, his other qualities should make up for it. In fact, the one criticism of his game has been that he tries to block too many shots, so perhaps a balky knee will force him to hold his ground. On the boards, Antonio is far more than just a jumper. He is one of those guys who only needs to get a finger on the ball, and somehow it ends up in his hands.
EXTRA
* In 1999 Antonio became just the third Nugget to average at least 20 points and 10 rebounds for a season. Dan Issel in '77-78 and George McGinnis in '78-79 were the other two.
* Antonio's alma mater has developed into a topnotch pipeline for NBA talent. In the past decade, Alabama has produced Robert Horry, Latrell Sprewell, and Derrick McKey. Three of Antonio's teammates from the Tide play in the NBA: Jason Caffey, Roy Rogers and Eric Washington.
* Antonio was named the MVP of the Otis Spunkmeyer Basketball Classic during his sophomore year at Alabama.
* In November of 2000, Antonio torched the Rockets with 40 points and 20 rebounds. He was the first player in Denver history to post such numbers in a single game.
* In 2000-01, Antonio joined Alex English and Dikembe Mutombo as the only Nuggets to amass at least 5,000 points, 2,000 rebounds and 500 blocks with the team.
* Antonio wears a mesh bracelet embroidered with a small reptile and the letters "F.R.O.G.," which stands for "Fully Reliant On God."
Read more
Latest headlines