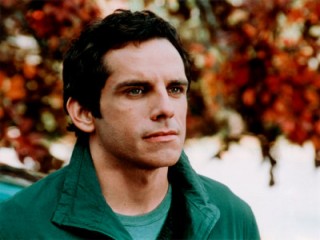 Ben Stiller biography
Date of birth : 1965-11-30
Date of death : -
Birthplace : New York City, New York, US
Nationality : American
Category : Arts and Entertainment
Last modified : 2010-11-30
Credited as : Actor, film director and producer, films: Madagascar, Little Fockers
As the scion of the Jerry Stiller-Anne Meara comic dynasty, Ben Stiller's decision to establish himself as a comic writer and actor seemed altogether preordained.
Born in New York City on November 30, 1965, Stiller began to shoot his own comic films from the age of ten -- cathartic 8 mm epics that found the young man exacting hilarious revenge on the school-yard bullies who tormented him. After high-school graduation, Stiller attended UCLA and landed bit parts in several features, notably the Steven Spielberg-directed, Tom Stoppard and Menno Meyjes-scripted, late 1987 opus Empire of the Sun, David Anspaugh's Fresh Horses (1988), and the John Erman-directed Bette Midler vehicle Stella (1989).
Meanwhile, Stiller continued to turn out comedy shorts, including the 30-minute Elvis Stories (1989), a spoof of obsessive Elvis fans featuring an already-established John Cusack. One of Stiller's shorts, a Tom Cruise parody called The Hustler of Money, won him a spot as a writer and player on Saturday Night Live in 1989. His stint on the show was short-lived, but led to his own eponymous series, The Ben Stiller Show, first on MTV (1990) and later on Fox (1992-1993). Tagged as too inventive and unconventional for the majority of viewers, the program, in its first incarnation, offered an impromptu "backstage" look at television comedy. In its second incarnation, it featured SNL-style skits that spoofed popular culture, as performed by Stiller's cast of regular comics: himself, Andy Dick, Janeane Garofalo, Bob Odenkirk, and John F. O'Donohue. Recurring segments included a hybrid of Beverly Hills 90210 and Melrose Place called "Melrose Heights 902102402"; a dating program called "Studs" that featured sexually and romantically inexperienced, backward Amish guests; a version of the reality show Cops that unfolded in Salem, MA, and featured witch-hunters instead of law enforcement officers, segments from Stiller's "video diary," relaying day-to-day events in his life, and many, many others. The program failed to draw a substantial audience, and folded within a couple of months on each network, but Stiller netted an Emmy for comedy writing in 1993.
The following year, Stiller debuted as a feature film director with the twentysomething angst romcom Reality Bites (1994), in which he also starred alongside Winona Ryder and a memorably grungy Ethan Hawke. The film was a relative critical and commercial success and scored with Gen-Xers; unfortunately, Stiller's next directorial effort, 1996's The Cable Guy, flopped. A black comedy that cast Jim Carrey as the psychotic title character, who perpetually molests client Matthew Broderick and refuses to leave his side, the film failed to register with critics and audiences, largely because of its uncertain approach to the material. After a small part as nursing-home orderly Hal in the Adam Sandler comedy Happy Gilmore (1996), Stiller rebounded with a starring role in David O. Russell's Flirting With Disaster (1996). The relatively positive reception afforded to that comedy helped to balance out the relative failure of Stiller's other film that year, If Lucy Fell. It was not until two years later, however, that Stiller truly stepped into the limelight. Thanks to starring roles in three wildly, wickedly different films, he emerged as an actor of versatility, equally adept at playing sensitive nice guys and malevolent hellraisers. In the smash gross-out comedy There's Something About Mary (1998), Stiller appeared as the former type, making comic history for outrageous sight gags that involved misplaced bodily fluids and mangled genitalia. That same summer, Stiller did time as a gleefully adulterous theatrical instructor (with an irritating habit of gabbing during sex) in Neil LaBute's jet-black evisceration of contemporary sexual mores, Your Friends and Neighbors. Finally, Stiller starred in the intensely graphic and disturbing addiction drama Permanent Midnight, earning critical acclaim for his portrayal of writer-cum-heroin addict Jerry Stahl -- a personal friend of the Stiller family from Stahl's days scripting the TV series ALF.
Now fully capable of holding his own in Hollywood, with the license to prove it, Stiller starred alongside William H. Macy, Paul Reubens, Hank Azaria, and pal Janeane Garofalo in the buttered popcorn blockbuster Mystery Men (1999) as the leader of a group of unconventional superheroes. Stiller also landed a supporting role in The Suburbans, a comedy about the former members of a defunct new wave band. The following year, Stiller starred as a rabbi smitten with the same woman as his best friend, a Catholic priest (Edward Norton), in the well-received romantic comedy Keeping the Faith (2000), which Norton also co-produced and directed. Stiller found his widest audience up to that point, however, with the Jay Roach-directed madcap comedy Meet the Parents. As the tale of a nutty father-in-law to be (Robert De Niro) who wreaks unchecked havoc on his daughter's intended (Stiller) via covert CIA operations and incessant interrogation, this disastrously humorous tale of electrical interference gone wild scored with ticket-buyers and qualified as the top box-office draw during the holiday season of 2000.
In the autumn of 2001, Stiller brought one of his most popular MTV Video Music Awards incarnations to the big screen in the outrageously silly male-model comedy Zoolander, in which he successfully teamed with (real-life friend) Owen Wilson to carry stupidity to new heights.
In 2001 Stiller once again teamed with Wes Anderson collaborator Wilson for the widely praised comedy drama The Royal Tenenbaums. Cast as the estranged son of eccentric parents who returns home, Stiller infused his unmistakable comic touch with an affecting sense of drama that found him holding his ground opposite such dramatic heavies as Gene Hackman and Anjelica Huston. Though his work in 2002 offered little more than a few cameo performances and some vocal contributions to various animated children's shows, the busy comedic actor returned to the big screen for the 2003 comedy Duplex, directed by Danny DeVito. Though the film pairs Stiller and Hollywood bombshell Drew Barrymore as a couple willing to go to horrific extremes to land the much-desired eponymous living space, reviews were unkind and the comedy died a quick death at the box office. Stiller's next film -- the romantic comedy Along Came Polly -- fared considerably better on a fiscal level, but suffers from one unshakable problem: the complete implausibility of the central premise. Moreover, to many, it seemed almost desperate, at times, to top There's Something About Mary from the twin standpoints of scatology and raunch.
Spring 2004 promised a rebound when the electrifying duo of Stiller and Owen Wilson returned to the big screen with director Todd Phillips' celluloid recycling job Starsky & Hutch. Though Stiller and Wilson seemed the ideal pair for such a conceptually rich re-imagining of 1970s television, and the film boasted wonderful villainous turns by rapper Snoop Dogg and Vince Vaughn, reviews were once again lackluster and the film struggled to find an audience. Yet Starsky & Hutch did actually reap a profit, which (in a business sense) placed it miles ahead of Stiller's next film. Released a mere two months after Starsky & Hutch, the Barry Levinson comedy Envy sports a wacky premise; it explores the comic rivalry that erupts between two longtime friends and neighbors when one invents a product that makes dog excrement disappear. It also boasts a marvelous cast, replete with Stiller, the maniacal Jack Black, and the brilliant Christopher Walken. But for whatever reason (speculated by some as the film's inability to exploit the invention at the story's center) the film's sense of humor failed to catch fire and Envy died a quick box-office death. Stiller fared better with the ribald, anarchic summer 2004 comedy Dodgeball: A True Underdog Story, starring himself, Vince Vaughn, and Rip Torn.
For the following two years, Stiller once again contented himself largely with bit parts (2004's Anchorman: the Legend of Ron Burgundy, 2006's Tenacious D in the Pick of Destiny) until the Christmas 2006 release A Night at the Museum. In this effects-heavy fantasy, adapted from the popular children's book by Milan Trenc, Stiller plays Larry Daley, the new night watchman at New York City's Museum of Natural History, who discovers that the exhibits all spring to life after hours, from a giant skeletal Tyrannosaurus Rex to a waxen Teddy Roosevelt -- and seem content to hold Larry hostage. With supporting turns from such old pros as Dick Van Dyke and Mickey Rooney (reunited onscreen for one of the first occasions since 1969's The Comic) and magnificent special effects, the effort split critical opinion, but shot up to become one of the top three box-office draws during the holiday season of 2006.
Meanwhile, Stiller signed on to team with the Farrelly brothers for The Heartbreak Kid (2007), a remake of the 1972 Elaine May comedy of the same title; he also produced Blades of Glory, a comedy with Will Ferrell and Jon Heder as rival figure-skating champions vying with one another for Olympic gold.
Filmography:
1987 Empire of the Sun ; Hot Pursuit ; Shoeshine
1988 Fresh Horses
1989 Next of Kin ; Elvis Stories ; That's Adequate
1990 Stella
1992 The Nutt House ; Highway to Hell
1994 Reality Bites
1995 Heavyweights
1996 The Cable Guy; Flirting with Disaster; If Lucy Fell ; Happy Gilmore
1998 Permanent Midnight ; Your Friends & Neighbors ; There's Something About Mary; Zero Effect
1999 Black and White; Mystery Men ; The Suburbans
2000 Meet the Parents ; Keeping the Faith ; The Independent
2001 The Royal Tenenbaums ; Zoolander
2002 Orange County ; Run Ronnie Run
2003 Nobody Knows Anything! ; Duplex ; Pauly Shore Is Dead
2004 Meet the Fockers ; Anchorman: The Legend of Ron Burgundy ; Dodgeball: A True Underdog Story ; Envy ; Starsky & Hutch ; Along Came Polly
2005 Danny Roane: First Time Director ; Madagascar ; Sledge: The Untold Story
2006 Night at the Museum ; In Search of Ted Demme ; Tenacious D in The Pick of Destiny ; School for Scoundrels
2007 The Heartbreak Kid
2008 Tropic Thunder ; Madagascar: Escape 2 Africa
2009 Night at the Museum: Battle of the Smithsonian ; The Marc Pease Experience
2010 Greenberg ; Megamind; Little Fockers
2011 Tower Heist ; Bunnicula
2012 Madagascar 3
Director and Producer:
1989 Elvis Stories
1994 Reality Bites
1996 The Cable Guy
1999 Heat Vision and Jack
2001 Zoolander Director, producer, and writer
2003 Duplex ; Crooked Lines
2004 Starsky & Hutch ; Dodgeball: A True Underdog Story
2006 Tenacious D in The Pick of Destiny
2007 Blades of Glory Producer
2008 Date School ; The Ruins ; Tropic Thunder
2009 The Boys: The Sherman Brothers' Story
2010 Megamind
Read more
Latest headlines