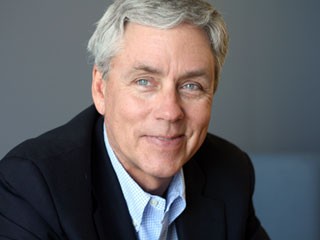 Carl Hiaasen biography
Date of birth : 1953-03-12
Date of death : -
Birthplace : Plantation, Florida, U.S.
Nationality : American
Category : Arts and Entertainment
Last modified : 2011-09-06
Credited as : fiction novelist, journalist,
Carl Hiaasen
is an American journalist, columnist and novelist.
Carl Hiaasen
grew up in Southern Florida and spent his childhood romping through the mangrove swamps and freshwater lagoons surrounding his home. His childhood coincided with a period of rampant development in his environmentally sensitive state, home to the Everglades. Year after year, Hiaasen witnessed large tracts of swampland disappearing as they were filled in by developers eager to build houses, strip malls, and resorts. Angered at the transformation, Hiaasen became a newspaper columnist for the Miami Herald and used his fiery words to rail against the rapid transformation of the landscape. His highly popular columns became an outlet for his rage. He has written more than 1,000 columns, with frequent topics being dirty development deals, corruption, and political scandals. Well-known in his home state, Hiaasen expanded his readership when he began writing novels in the 1980s. His books, like many of his columns, often deal with environmental issues. Hiaasen's books, however, are not all gloom and doom. Humorous and satirical in nature they often land atop best-seller lists. In 2002, Hiaasen published Hoot , which quickly became a favorite among the young adult crowd, garnering a Newbery Honor.
The eldest of four, Hiaasen was born on March 12, 1953, in Plantation, Florida, a suburb of Fort Lauderdale. His Norwegian grandfather had settled in the area in 1922 after struggling as a North Dakota farmer. This grandfather founded a law firm, which Hiaasen's father, Odel, later joined. Ironically, a large share of the money earned by the firm came through representing property developers a recurrent target in many of Hiaasen's books. Hiaasen developed a love for literature from his teacher mother, Patricia, who encouraged an appreciation for the written word. At one point during his childhood, Hiaasen envisioned himself playing professional baseball but instead of taking to the field like most youngsters, the book-loving Hiaasen entertained the dream by reading biographies of his favorite players.
Growing up, Hiaasen enjoyed the freedom to run around in the swamps and scrubland that surrounded the area. The wetlands and waterways became Hiaasen's playground for childhood adventures and he soaked up the natural beauty around him, developing an early fascination and appreciation of nature. "Growing up on the edge of Florida's Everglades, my friends and I spent many hours in the swamp catching snakes, lizards, and other critters that we brought home and hid in our bedrooms (until they inevitably escaped to terrorise our mothers)," Hiaasen recounted in an article for the Daily Telegraph .
These days, Hiaasen laments, most of those quiet places are gone. He watched them disappear. The dirt paths he pedaled on have been replaced by concrete motorways and malls. What area developers call progress, Hiaasen calls destruction and he uses his columns and books to air his objections. Speaking to the Guardian 's Hadley Freeman, Hiaasen put it this way: "It is a very difficult thing for a kid to watch that unfettered part of your childhood being paved before your eyes."
Early on, Hiaasen dreamed of becoming a journalist. "My parents thought it was a little weird for a six-year-old to want a typewriter," he told Jessica Rae Patton of Teaching PreK-8 . "But my dad said, 'Get him a typewriter.' I was very lucky." Hiaasen got the typewriter and spent most of his time writing sports stories. At times, however, glimpses of the scrappy columnist-to-be would shine through such as when his parents would tell him no. Instead of stewing or arguing, Hiaasen went to his typewriter and banged out well-argued opinion pieces recounting all the reasons his parents were wrong and he was right.
In high school, Hiaasen shared his rants with classmates in a satirical newspaper he started, titled More Trash . Putting out the paper gave Hiaasen an opportunity to develop his writing style and he discovered that injecting humor into his rants improved readership. He has been using humor in his work ever since. At 17, Hiaasen married his high school sweetheart, Connie Lyford, and headed to Georgia-based Emory College, where he spent two years before transferring to the University of Florida to study journalism. Hiaasen graduated in 1974 and landed a job as a reporter at Cocoa Today , a newspaper located in Cocoa, Florida. Two years later, Hiaasen returned to Plantation and commuted to his new job as a cub reporter at the Miami Herald .
In no time, Hiaasen worked his way up to the investigations team after proving he was thorough in collecting details and dazzling at telling them. "It was clear from the start that Carl had a very fine sense in finding a story," his former editor, James Savage, told the Guardian 's Freeman. "He can build a story, like a craftsman builds a house. He could see from the start what one quote, what illustrative anecdote the story would need, whereas the rest of us would be gassing about for weeks."
Though Hiaasen earned early praise as a reporter, he yearned to write longer pieces. As a young adult, he had wanted to become a writer but chose journalism figuring it was a practical way to write and pay the bills. When Hiaasen was in his late 20s, another reporter, William Montalbano, suggested they write a book together. The book, 1981's Powder Burn , expounded on an investigative piece Hiaasen wrote for the paper concerning violence and cocaine wars in Miami. Together, they co-wrote three thrillers, which were very different from Hiaasen's later writing voice. Their writing partnership ended when Montalbano took an assignment as a foreign correspondent in China.
In 1985, Hiaasen swept up another writing opportunity when the Herald asked him to become a columnist. Hiaasen's bold-spirited style and liberal politics quickly earned him legions of fans and enemies. Over the years, Hiaasen has not shied away from taking on the tough issues. He has written columns about drug-smuggling rings, bureaucracy, land-corruption scams, and corrupt doctors, politicians, and building inspectors. According to the Guardian , following the destruction of Hurricane Andrew, Hiaasen wrote a piece lambasting his own paper for running ads and accepting ad money from a construction company that built homes so shoddy they "splintered like popsicle sticks" in the storm. The paper backed Hiaasen and lost a key advertiser.
In 1986, Hiaasen released his first solo book, Tourist Season , a seriocomic mystery set in south Florida. The book centers on a murder and the cast of char- acters includes reporters, cops, politicians, and a columnist who gets so riled up over development issues he launches his own terror campaign. Over the next few years, Hiaasen penned more books, including 1987's Double Whammy , a treatise on the professional bass-fishing circuit, and 1989's Skin Tight , another South Florida thriller. In 1993, Hiaasen published Strip Tease , which focuses on a woman who is dancing as a stripper to raise money to regain custody of her daughter. The book was made into a movie of the same title, which was released in 1996 and starred Demi Moore.
As his books became more popular, Hiaasen cut back on his column-writing for the Herald . He began spending less time at his newspaper office and more time writing at home. During the peak of his newspaper career, Hiaasen wrote three columns a week, but by the mid-2000s was writing only one. Just like in his columns, Hiaasen uses his books to shed light on what he sees as the peculiarities of modern culture. Published in 1997, Lucky You was sparked by the Oklahoma City bombing. Though the book is about a lottery winner, the pages articulate the passions of the white supremacy movement and propose that it is a result of our nation's refusal to acknowledge the unrest within. Skinny Dip , published in 2004, landed on the New York Times' bestseller list. This book takes readers on another romp through the South Florida swamps and involves a crooked marine biologist who manipulates water samples so an agribusiness corporation can continue poisoning the endangered Everglades unnoticed.
In 1996, Hiaasen divorced his wife and moved south to the Keys, where he met restaurant manager Fenia Clizer. Clizer noticed Hiaasen because he frequented the restaurant, but always came alone to eat and read; they married in 1999. Hiaasen enjoys living in the Keys. He writes all morning, then spends his late afternoons in solitude poling his skiff through the shallow-water flats of the Everglades looking for herons and manatees.
Hiaasen takes pleasure in writing fiction because he gets to decide what happens when so often over his lifetime he has felt helpless. In Hiaasen's books, crooks get eaten by alligators. Speaking to CBS News correspondent Steve Kroft, Hiaasen described the cathartic nature of novel-writing. "Actually, with the novels, you have this wonderful opportunity to write your own endings to have the bad guys get not only exactly what they deserve, but in some poetic, you know, miserable way." In one Hiaasen novel, a litterbug gets his due when his open-top BMW is buried under a pile of trash. In another book, a cruise ship gets blasted with rattlesnake-filled shopping bags.
Hiaasen populates his fiction with weird yet wonderful characters and peculiar plots, though he takes no credit for dreaming them up. Hiaasen says most characters and storylines are stolen from headlines or contemporary situations. He keeps a folder of clippings from South Florida newspapers. In one of his novels, a woman survives being thrown into the ocean by clinging to a bale of floating pot. Another book features a U.S. attorney who bites a stripper during a performance. Another plot twist involves a South Florida mayor who tries to hire city hall workers to kill her husband. Each of these plotlines came from a headline. Speaking to the Minneapolis Star Tribune 's Colleen Kelly, Hiaasen described his home state as "crowded, crooked, crime-ridden" and "run by drooling nitwits." Its citizens provide Hiaasen with plenty of writing material. "There's no place weirder than Florida, and no place more bountiful for a novelist or a newspaper reporter." Though his books are set in South Florida, the issues they tackle resound with people everywhere.
Hiaasen ventured into young adult fiction with 2002's Hoot , a best-seller that earned a Newbery Honor and was made into a movie produced by Jimmy Buffett and directed by Wil Shriner. Set in Coconut Cove, Florida, the book follows the efforts of a teen threesome working to keep a bulldozer from destroying a lot filled with baby burrowing owls. The owl habitat is slated to become a Mother Paula's Pancake House. Just like in many of his adult books, Hoot pokes fun at developers, though the histrionics are toned down from his adult fiction. Since the publication of Hoot , Hiaasen's mailbox has been overflowing with letters. "I've gotten thousands of them from schools where Hoot is being taught," he told Los Angeles Times reporter Margaret Wappler. "Kids have this incredible clarity about what's right and wrong. It's not about the Endangered Species Act or property laws. It's just 'Wait a minute, you don't have to build that here on top of these little birds.'"
In Hoot , one of the teen protagonists fiddles with survey stakes to slow construction down. Hiaasen admits to similar behavior as a kid. A turning point for Hiaasen came around the age of ten, when he got really upset to find bulldozers filling in a favorite fishing hole to make a waterfront development. "It was then that I first realized greed is the engine running Florida, where any parcel of waterfront property exists to be carved up by a Klondike mentality," he told the Denver Post 's J. Sebastian Sinisi. "Seeing a place you loved cut up and parceled made me cynical at an early age."
While it is his fury over the changing landscape of his Florida home that stokes the fire of his words, Hiaasen tries not to sound bitter or use his books and columns simply as a forum to vent his anger. Instead, he chooses humor and satire to get his point across. "I try not to stand on a soapbox and scream," he told the Los Angeles Times' Wappler. "That's boring. You've got to be funny sometimes. All my humor comes from anger. Satire is terrific therapy. Making people laugh is a joy, but making them think about something serious is the ultimate reward."
Selected writings:
Novels:
Powder Burn (with William Montalbano), Vintage/Black Lizard, 1981.
Trap Line (with Montalbano), Vintage/Black Lizard, 1982.
A Death in China(with Montalbano), Vintage/Black Lizard, 1984.
Tourist Season, Putnam, 1986.
Double Whammy, 1987, Putnam.
Skin Tight , Putnam, 1989.
Native Tongue , Knopf, 1991.
Strip Tease, Knopf, 1993.
Stormy Weather, Knopf, 1995.
Lucky You, Knopf, 1997.
Sick Puppy, Knopf, 2000.
Basket Case, Knopf, 2002.
Hoot, Knopf, 2002.
Skinny Dip, Knopf, 2004.
Flush, Knopf, 2005.
Nature Girl, Knopf, 2006.
Non-Fiction:
Team Rodent: How Disney Devours the World, Ballantine Books, 1998.
Paradise Screwed (a collection of columns), Putnam Adult, 2001.
Read more
Carl Hiaasen Picture Gallery
Latest headlines