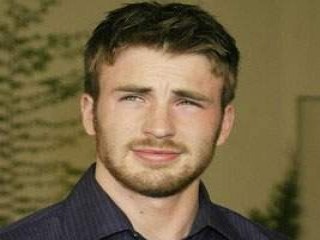 Chris Evans biography
Date of birth : 1966-04-01
Date of death : -
Birthplace : Warrington, England
Nationality : British
Category : Arts and Entertainment
Last modified : 2011-08-14
Credited as : Broadcaster, businessman, radio and television producer
Chris Evans
is an English broadcaster, businessman and producer for radio & television.
Evans was born in 1966, in Warrington, England, the youngest child of bookmaker and health authority wages clerk Martin Joseph Evans (1921-1979), and Minnie Beardsall, who managed a corner shop. His siblings are David (born 1953) and sister Diane (born 1963). He started his schooling at St Margaret's Church of England Infants and junior Schools, and later the Junior school in Orford, Warrington.
Evans passed the 11 plus exam and started at Boteler Grammar School, Warrington. After the death of his father, the 13-year-old Evans took part-time work at an outlet of T. J. & B. McLoughlin's newsagent–tobacconist in Woolston, and ran an alternative tuck-shop at Padgate High School, which was a comprehensive school he attended for the final three years of his secondary education. Evans left secondary school at age 16 after moving into the sixth form, he then had a number of dead-end jobs in and around Warrington, including a private detective agency and notoriously as a "Tarzan-ogram.
Evans began his professional broadcasting career at Manchester Piccadilly Radio in 1983, where he had previously had unpaid school-boy work. Until 1984 Evans had three jobs: as an assistant to Timmy Mallett, and playing a character on his show called 'Nobby Nolevel' ('No 'O' Level'); acting as a disc jockey in the evenings at local pubs when he was not at Piccadilly Radio; and still working at the newsagents, opening up daily at 5 a.m. to sort out the newspaper deliveries.
Evans switched to a full-time position at the station in 1984. After going full-time, Evans role included being driven around the Manchester area in the radio car to turn up at listeners' houses. In addition he was producer to presenter James H. Reeve. Following this he presented a weekday graveyard slot with competitions and segments where listeners had opportunities to sell their belongings on air.
After working as a producer on Richard Branson's service The Superstation, where he produced material for Jonathan Ross, Evans went on to work at BBC London radio station GLR, first as a producer on Emma Freud's mid-morning show, then Weekend Breakfast with Danny Baker. Evans became a GLR presenter in early 1990, taking over a Saturday afternoon show. Three months later, he started presenting The Greenhouse, a Monday to Thursday evening show; he remained on this slot until the end of 1990.
In early 1991, due to his first regular TV hosting work presenting the Power Up breakfast show on The Power Station for British Satellite Broadcasting, Evans' radio work moved to presenting Round At Chris's, every Saturday morning from 10:00 am to 1:00 pm, which he continued to present until April 1993.
In addition to his Saturday morning show on GLR, in March 1992 Evans began presenting a Sunday afternoon show on BBC Radio 1, replacing Phillip Schofield who had previously broadcast in the slot. His show called Too Much Gravy, was broadcast from 14:30 to 16:00 and ended in September 1992. His move to Radio 1 was short-lived but seen as a huge success, with controller Johnny Beerling later admitting he wished he'd offered Evans a full-time show there and then. At the time, however, Evans objected that Radio 1 had tried to constrain his style, preventing him from using the "zoo" format, allegedly because Steve Wright was already doing that on the station.
In April 1993, Evans left GLR and joined the new Virgin Radio, to host a Saturday morning show called The Nescafé big red mug show. He was paid £30k per annum to present this show, but left after only three months to pursue a television career, not to return until 1997.
In August 2002 Chris Evans set up a radio and television production company, UMTV, with the aim of specialising in live, cutting-edge, entertainment programming. Over the next 3 years UMTV produced more than 375 hours of television, with mixed success. TV shows included Boys and Girls hosted by Vernon Kay for Channel 4, Johnny Vegas: 18 Stone of Idiot for Channel 4 / E4; OFI Sunday for ITV; Live With Christian O'Connell and Live With Chris Moyles for Five; and the BAFTA award-winning School of Hard Knocks for 4 Learning.
Following two high-profile shows which failed to perform in the ratings, UMTV hired Terry Wogan and Evans' former Big Breakfast co-host Gaby Roslin to host a weekday morning magazine show, The Terry and Gaby Show. Evans said publicly that if this show failed he would set up a market stall. Despite critical acclaim the audience numbers never took off and Channel 5 axed the show after its year-long run, citing its high cost as a reason. True to his word, Evans was pictured at the end of the final show with a market stall and later he opened it for real at Stables Market, Camden.
Evans re-entered public life in early 2005, presenting the breakfast slot of UK Radio Aid's day of programming for the victims of the Asian Tsunami, which was aired on most of the UK's commercial radio stations, and also The BRIT Awards in 2005 and 2006. From April 2005, Evans presented a number of one-off Bank Holiday shows for BBC Radio 2, including coverage of the Live 8 concert in London.
Evans has a daughter, Jade (born 1986), by former girlfriend Alison Ward. In 1998 after a long running dispute, the couple reached an out of court arrangement whereby Evans provided a home for his child and an allowance to Ward.
Evans married Carol McGiffin in 1991; but their 1994 split was not amicable and McGiffin has been scathing about Evans in newspaper articles in the years since; they divorced in 1998. During his time at BBC Radio 1 and Virgin, Evans had well publicised relationships with Kim Wilde, model Rachel Tatton-Brown (whose sister was a researcher on The Big Breakfast), assistant producer Suzi Aplin, Anthea Turner,Geri Halliwell, and Melanie Sykes. After meeting teenage pop star Billie Piper and after she proposed on his 35th birthday, the couple married in a £200 ceremony at The Little Church of the West in Las Vegas on 6 May 2001; attended by six guests including best man Danny Baker. In September 2004, news stories circulated regarding a trial separation - Evans at the time had a stall at Camden Market, where he was found selling furniture and paintings from his London and Los Angeles homes, commenting: "I just want to get rid of it all, it's just a headache."In Spring 2005, it was confirmed that Evans and Piper would divorce, and, with Piper publicly stating that she would take no money from Evans, it is believed to have been an amicable split. Almost three years after they had separated, Evans and Piper finally divorced in May 2007, but have remained on good terms.
A fanatical golfer who plays with a handicap of 15, Evans met professional golfer, part-time model and columnist for Golf Punk magazine Natasha Shishmanian when they became golf partners in the All*Star Cup celebrity tournament in Newport - Evans gave his 17-year-old caddy at the event, Natalie Harrison, a £10,000 Russian Kristall Smolensk diamond he won for the quality of his play.Evans married Shishmanian in a London Register office on Saturday 11 August 2007, and held a reception in Faro, Portugal the following weekend, attended by ex-wife Piper. On 17 July 2008, the DJ announced that the couple were expecting their first baby together. Their son, Noah Nicholas Martin was born on 10 February 2009 at London's Portland Hospital.
In March 2008 after playing a round of golf with rockstar Meat Loaf, Evans admitted in his Radio 2 blog that he had taken "magic mushrooms" at the rock star's later concert at the Royal Albert Hall.
A fan of fast cars, and particularly Ferraris, Evans was banned from driving for 56 days in 2001 and fined £600 after admitting to a speeding charge at Staines Magistrates' Court after being stopped by Surrey Police when racing at 105 mph (169 km/h) on the A3 road in Esher in January 2001. In 2005 Evans crashed his silver 575M Maranello into a verge near his then Surrey home. On 18 May 2008, Evans attended RM Auctions/Sotheby's Ferrari auction in Maranello, Italy, and bought a 1961 Ferrari 250 GT SWB California Spyder (formerly owned by US actor James Coburn) for the world record price of 6.4 Million Euros (including fees, the highest price ever paid for a car at auction). In May 2010, he bought a 1963 Ferrari 250 GTO, one of only thirty six 250 GTOs ever built, for £12 million. Reportedly he sold three Ferraris from his collection to pay for it.
In August 2002 Evans was a member of crew aboard the sailing yacht Nausicaa with six other people, when James Ward - landlord of the White Horse in Hascombe, Surrey, which was then Evans' local - drowned in an accident in the Solent.In September 2007, Evans and Shishmanian started helicopter lessons at Shoreham Airport, with Evans gaining his helicopter Private Pilots Licence in January 2008, and now owns a Robinson R44.
He was also the owner of Hascombe Court, a 172-acre (0.70 km2) estate in Godalming, Surrey, currently owned by Boris Berezovsky. Presenter Anthea Turner lives with her husband in a house formerly belonging to the estate.
Evans is related to Scottish Rugby internationals Thom and Max Evans.
Evans is a supporter of the Labour Party, however he donated £100,000 to Ken Livingstone's Mayoral campaign as an independent in 2000.
Evans is an Ambassador for
The Scout Association.
Television:
TV Mayhem - ITV, 1991
The Big Breakfast - Channel 4, 1992-1994
Don't Forget Your Toothbrush - Channel 4, 1994-1995
TFI Friday - Channel 4, 1996-1999 (show ended in 2000 with weekly guest presenters)
OFI Sunday - ITV, 2005
The One Show - BBC 1, August 2010-present (replacement only on Friday)
Famous and Fearless - Channel 4 2011
Radio:
BBC Radio 2, Saturday afternoons, 2-5 pm (2005-2006)
BBC Radio 2, Weekday Drivetime Show, 5-7 pm (2006-24 December 2009)
BBC Radio 2, Weekday Breakfast Show, 7:00-9:30 am (11 January 2010-8 October 2010) 6:30-9:30 am (From 11 October 2010)
Read more
Latest headlines