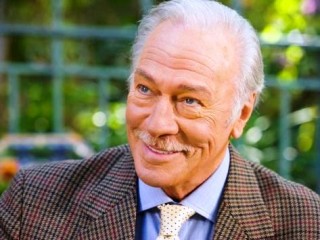 Christopher Plummer biography
Date of birth : 1929-12-13
Date of death : -
Birthplace : Toronto, Ontario, Canada
Nationality : Canadian
Category : Arts and Entertainment
Last modified : 2011-08-12
Credited as : Theatre and tv actor, Caesar and Cleaopatra , The Girl with the Dragon Tattoo
Christopher Plummer
is a Canadian theatre, film and television actor. In a career that spans over five decades and includes substantial roles in each of the dramatic arts, Plummer is perhaps best known for his performances as Captain Georg von Trapp in the musical The Sound of Music and as Mike Wallace in The Insider. His most recent film roles include the Disney-Pixar 2009 film Up as Charles Muntz, the Shane Acker production 9 as 1, The Last Station as Leo Tolstoy, and The Imaginarium of Doctor Parnassus as Doctor Parnassus.
Arthur Christopher Orne Plummer
was born in Toronto, Ontario, Canada, the son of Isabella Mary (née Abbott) and John Orme Plummer, who was secretary to the Dean of Sciences at McGill University. His maternal great-grandfather was Canadian Prime Minister Sir John Abbott. Plummer was an only child. His parents were divorced shortly after he was born, and he was brought up at the Abbott family home in Senneville, Quebec, outside Montreal. He is bilingual. He studied to be a concert pianist, but developed a love for the theatre at an early age, and began acting in high school. Plummer took up acting after seeing Laurence Olivier's film Henry V (1944). He travelled by train to gain experience with the Canadian Repertory Theatre (the CRT) in Ottawa.
Plummer has played most of the great roles in classic repertoire. In 1953, Plummer was the understudy to Tyrone Power in The Dark is Light Enough, in a production by Katharine Cornell in which she also starred. In his biography, Plummer states that Cornell was his 'sponsor.' In 1973, he appeared on Broadway as the swordsman and poet Cyrano de Bergerac in Cyrano, a musical adaptation of Edmond Rostand's 1897 play Cyrano de Bergerac by Anthony Burgess (libretto and lyrics) and Michael J. Lewis (music). For that performance, Plummer won the Tony Award for Best Actor in a Musical and a Drama Desk Award for Outstanding Performance.
In 1971 he appeared at the National Theatre in the play Amphitryon 38, directed by Sir Laurence Olivier.
In 2002, he appeared in a lauded production of King Lear, directed by Jonathan Miller and performed at the Stratford (Canada) Shakespeare Festival. The production came to New York City's Lincoln Center in 2004, where Plummer's performance as Lear garnered him his sixth Tony nomination.
He returned to Broadway in 2007 as Henry Drummond in a revival of Inherit the Wind, winning a Drama Desk Award nomination as well as his seventh Tony nomination.
Plummer returned to the stage at the Stratford Shakespeare Festival in August 2008 in a critically acclaimed performance as Julius Caesar in George Bernard Shaw's "Caesar and Cleopatra" directed by Tony winner Des McAnuff; this production was videotaped and shown in high-definition in Canadian cinemas on January 31, 2009 (with an encore presentation on February 23, 2009) and broadcast on April 4, 2009 on Bravo! in Canada. Plummer once again returned to the Stratford Festival in the summer of 2010 in The Tempest as the lead character, Prospero.
Plummer's eclectic career on screen began in 1958 when Sidney Lumet cast him as a young writer in Stage Struck. Since then he has appeared in a vast number of notable films which include Oedipus the King, The Man Who Would Be King, The Fall of the Roman Empire, Jesus of Nazareth, The Return of the Pink Panther, The Royal Hunt of the Sun, Battle of Britain, Waterloo, The Silent Partner, Dragnet, Shadow Dancing, Inside Daisy Clover, Star Trek VI: The Undiscovered Country, Malcolm X, Dolores Claiborne, Wolf, 12 Monkeys, The Insider, Murder by Decree, Somewhere in Time, Syriana, The New World, The Lake House and International Velvet.
One of Plummer's most critically acclaimed roles was that of television journalist Mike Wallace in Michael Mann's Oscar-nominated The Insider, for which he won Boston, Los Angeles, and National Society of Film Critics Awards for 'Best Supporting Actor'; he was also nominated for Chicago and Las Vegas Film Critics Awards, as well as a Satellite Award. Predictions of an Oscar nomination circulated, but such recognition only came in January 2010 when Plummer received his first Academy Award nomination for his portrayal of author Leo Tolstoy in The Last Station. Speaking to the Canadian Broadcasting Corporation in an interview that aired on March 7, 2010, Plummer appeared slightly irritated that it had taken so long to receive a personal Academy Award nomination, saying, "Well, I said it's about time! I mean, I'm 80 years old, for God's sake. Have mercy." Still, on Oscar night, March 7, 2010, Plummer lost the Best Supporting Actor nomination to Christoph Waltz in the Quentin Tarantino 2009 war film Inglourious Basterds.
Other recent successes include his roles as Dr. Rosen in Ron Howard's Academy Award winning A Beautiful Mind, Arthur Case in Spike Lee's 2006 film Inside Man, and the philosopher Aristotle in Alexander, alongside Colin Farrell. In 2004, Plummer played John Adams Gates in National Treasure.
Plummer has also done some voice work, such as his role of Henri the pigeon in An American Tail, the villainous Grand Duke of Owls in Rock-a-Doodle, the antagonistic Charles Muntz in Up and the elder leader 1 in the Tim Burton-produced action/science fiction film 9.
In 1963, he was the subject of a short National Film Board of Canada documentary, 30 Minutes, Mister Plummer, directed by Anne Claire Poirier.
In 2011, Plummer appeared in the feature length documentary The Captains. The film, which was written and directed by William Shatner sees Shatner interview Plummer at the Stratford Shakespeare Festival Theatre where they talk about their young careers, long lasting friendship, and Plummer's role as General Chang in Star Trek VI. The film also mentions how Shatner was Plummer's understudy for a production of Henry V at the Stratford Shakespeare Festival and that after Plummer had fell ill Shatner was forced to take the stage and thus earned his first big break.
The Sound of Music
Owing to the box office success and continued popularity of The Sound of Music (1965), Plummer remains best known for his portrayal of Captain Von Trapp, a role he reportedly disliked. He declined to attend the 40th Anniversary cast reunion, but did provide commentary on the 2005 DVD release. Plummer relented in 2010 for the 45th anniversary, and appeared with the full cast on The Oprah Winfrey Show on October 28, 2010.
Said Plummer of the movie and his role in a December 2009 interview, "I was a bit bored with the character (of Captain Von Trapp)," said Plummer. Although we worked hard enough to make him interesting, it was a bit like flogging a dead horse. And the subject matter is not mine. I mean, it can't appeal to every person in the world." However, Plummer admits the movie itself was well made and, despite his reservations, is proud to be associated with a film with such mass appeal. "The world has seen (The Sound of Music) so many times. And there's a whole new generation every year poor kids that have to sit through it (laughs). But it was a very well-made movie, and it's a family movie and we haven't seen a family movie, I don't think, on that scale for ages. I don't mind that. It just happened to be not my particular cup of tea."
Plummer has won many honours in Canada, the United Kingdom, the United States, and Austria. He was the first winner of Canada's Genie Award, for Best Actor in Murder by Decree (1980) and has received three other Genie nominations. Plummer has won two Tony Awards (from seven nominations), and two Emmy Awards (six nominations) in the United States, and Great Britain's Evening Standard Award.
In 1968, he was invested as Companion of the Order of Canada, Canada's highest civilian honour. In 2001, he received the Canadian Governor General's Lifetime Achievement Award. He was made an honorary Doctor of Fine Arts at New York's Juilliard School and has received honorary doctorates from the University of Toronto, Ryerson University, McGill University, the University of Western Ontario, the University of Ottawa, and most recently the University of Guelph. Plummer was inducted into the American Theatre's Hall of Fame in 1986 and into Canada's Walk of Fame in Toronto in 1997.
His awards include the following:
London Evening Standard Award as Best Actor (1961), for his portrayal of King Henry II in the stage play, Becket
Genie Award (1980), for Best Performance by an Actor in a Leading Role in Murder by Decree
Tony Award for Best Leading Actor in a Musical (1974), for his lead role in Cyrano
Tony Award for Best Performance by a Leading Actor in a Play (1997), for his lead role in Barrymore
Emmy Award (1976), as Outstanding Lead Actor in a Limited Series for Arthur Hailey's The Moneychangers
Emmy Award (1994), for Outstanding Voice-Over Performance for his work on the Family Channel's Madeline children's series
Edwin Booth Lifetime Achievement Award (1997)
Jason Robards Award for Excellence in Theatre (2002)
Los Angeles Film Critics Association Award (1999) for The Insider
Boston Society of Film Critics Award (1999) for The Insider
Plummer has been married three times. His first marriage, to Tony Award-winning actress Tammy Grimes, was in 1956 and lasted four years. The couple's daughter, Amanda Plummer (born 1957), is an acclaimed actress in her own right, but (as he mentions in his autobiography) he had no contact with her during her early and teenage years. They now maintain a friendly relationship. Plummer was married to journalist Patricia Lewis from May 4, 1962 until their divorce in 1967. He and his third wife, British dancer and actress Elaine Regina Taylor, have been married since 1970 and live in a 100-year-old converted farm house in Connecticut.
In a 2005 interview with Entertainment Weekly, Plummer maintained that in their early days he and his fellow actors didn't drink to excess "because we had problems...Nonsense! Actually, I was taught as a child to drink. I came from a family that loved wine. I was twelve, I think, when I was drinking wine with dinner."
Plummer's memoir, In Spite of Myself, was published by Knopf Publishing Group, a division of Random House, Inc., in November 2008.
Filmography:
2009 : Caesar and Cleaopatra ; Up ; My Dog Tulip ; The Imaginarium of Doctor Parnassus ; The Last Station - Nominated Academy Award for Best Supporting Actor
Nominated - Golden Globe Award for Best Supporting Actor Motion Picture
Nominated - Independent Spirit Award for Best Supporting Male
Nominated - Screen Actors Guild Award for Outstanding Performance by a Male Actor in a Supporting Role
2011 : Priest ; Beginners ; The Girl with the Dragon Tattoo
Read more
Latest headlines