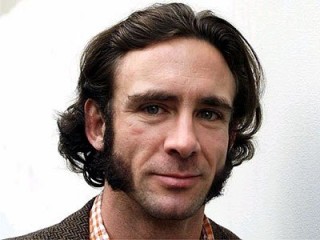 Chuck Palahniuk biography
Date of birth : 1962-02-21
Date of death : -
Birthplace : Pasco, Washington, U.S.
Nationality : American
Category : Arts and Entertainment
Last modified : 2011-09-21
Credited as : novelist, journalist, Fight Club
Charles Michael "Chuck" Palahniuk
is an American transgressional fiction novelist and freelance journalist. He is best known for the award-winning novel Fight Club, which was later made into a film directed by David Fincher and starring Brad Pitt, Edward Norton, and Helena Bonham Carter. He lives near Portland, Oregon and spends time in Washington state near Seattle.
Palahniuk
was born February 21, 1962, in Pasco, Washington. His home life was unspectacular on the surface, but underneath that façade his family held a violent and tragic secret. Palahniuk's paternal grandfather killed his wife and tried to kill Fred, Chuck's father, with a shotgun. But the boy hid under a bed as his father looked for him, the butt of the gun dragging on the floor behind him. When the disturbed man could not find his son, he shot himself. Unfortunately, this tale of violence would not be the last to touch the Palahniuk family.
Palahniuk discovered his talent with words at the University of Oregon where he studied journalism. He will not allow anyone to read his writings from that era but it is clear that his time in college was key to developing his observational skills. After graduation he went on to work at a number of odd jobs including a diesel mechanic. Palahniuk felt comfortable in more blue-collar jobs where he could be a people-watcher. He was fascinated by what drives people to behave as they do. One aspect of American life, in particular, became his obsession-the ability to recreate yourself to be what you dream you should be. "I think that the central, most American literary theme is the invention of self," he told C.P. Farley of Powells.com . "We see it in Henry James's Bostonians; we see it in The Great Gatsby; we see it in Breakfast at Tiffany's .… It's such an American genre, this whole idea of reinventing and creating your self-based on your dream, or how you perceive yourself to be, or not to be.… So I really wanted to play with that." Perhaps an insight into why this theme appealed to him can be found in another comment he made to Farley.
"As a child my father impressed upon me that if you are going to do stupid things you are going to have to pay the price. Once he actually threatened to chop off my finger with an axe for something I'd done. And at that moment it became incredibly clear to me that I am a cause in my own life, that I had to take responsibility for myself for the rest of my life, and not blame anyone for the things that I did.…" The struggle to define who he was obsessed Palahniuk and he yearned to write about it, but he did not feel he was ready to write a book.
An avid reader and lover of books, Palahniuk finally admitted to himself (with the support of some writing friends) that he wanted to write a novel of his own. Finally, in his mid-30s, he decided to commit his ideas to paper and write his first book, so he began work on Invisible Monsters. Palahniuk's strong need to explore the dynamics of identity in American life forced him to ask some tough questions that he had never seen addressed well in literature: How susceptible are we to the images around us? How much sway does a movie or an advertisement hold over us? Are we able to fight a force so powerful with only our own sense of identity as a defense? When he completed the book, he knew he had written a story filled with taboos but he could not have guessed at the response he was about to get.
He sent the book to a number of editors in New York City publishing houses. The feedback he got was confusing, to say the least. On one hand, everyone adored the book; on the other hand, no one wanted to touch it. It was called too risky, obscene, and unmarketable. Palahniuk was angry and disappointed by the response. So, since he loved being contrary, he decided he would write something that would disturb them even more. The result was Fight Club.
Written for a writers' club made up of his friends, Palahniuk crafted the tale while holding down a job as a diesel mechanic for Freightliner. Fight Club was the perfect book for the times. Many American men, frustrated with modern society's idea of how they should behave, were looking for a different perspective on what it means to be a man. Palahniuk tackled the issue directly and created a character who was well-behaved on the surface, but haunted by demons that made him want to fight-not for any cause in particular, just to feel the pain of it and to see if he could handle it.
Palahniuk himself had a taste for fist fights. His first big fight was in a campground when some neighboring campers were playing music too loud. Screaming became punching and Palahniuk got pounded. His cuts and bruises showed for weeks. When he went back to work he found that people could not make eye contact with him. He was mysterious to them. The bruises meant he could lose control. He was the face of chaos and he loved the feeling, so he wrote about it.
This time Palahniuk's book was published, but it only found obscurity in the marketplace, with good reviews and only passable sales. However, Fight Club was optioned by Hollywood and an adaptation was written by Jim Uhls. The screenplay quickly caught the eye of Brad Pitt, who identified with the listlessness of the characters and the violent reaction to life in America . Fight Club, the movie, was released in 1999, directed by David Fincher (also known for his films Seven and Alien 3 ). Though the film did not do blockbuster numbers, it was highly acclaimed and has gone on to become a huge cult hit, pulling the novel along with it. As it turned out, many men identified with the complex message of being male in a society that does not want to openly discuss the violence that exists under its civilized and mature surface. If anything, Palahniuk was trying to get a handle on what makes us consider ourselves adults, or mature. "I don't perceive that we have a lot of rituals for establishing adulthood in our society," he told Tasha Robinson of The Onion. "It seems for me that it's been about the impulse to rush out and buy a lot of stuff so I feel like a grownup, or commit to a relationship at age 17 so I feel like a grownup. It's about trying to, in a way, arbitrarily complete myself with a rite of passage, because there is no rite of passage that says, 'Okay, now you're an adult.'"
Palahniuk was enjoying tremendous success and found that he could write for a living, something he was skeptical would ever happen. He quickly delivered a number of books, identical in theme and similarly sharp in tone. Survivor, Invisible Monsters (released in a different form than when he first sent it out years before) and Choke all dealt with identity and how the protagonist can transform and what the consequences are of that transformation. Palahniuk had developed a reputation for making the bizarre seem realistic. His sense of violence seemed sophisticated, as if uncomfortable moments and dangerous lifestyles were just under the surface for all of us. Palahniuk is very aware of this and tries not to cross the line. To cross that line, in his opinion, is inviting failure. Violence without meaning will just lose the audience.
With great success under his belt, it appeared he was set for life. But in the midst of his success Palahniuk's family was about to be dealt another senselessly violent blow. Fred Palahniuk, Chuck's father, had started to date someone new after divorcing his wife, Carol, Chuck's mother. Fred found the woman in a newspaper ad and, to the surprise of his son, seemed to be getting along with her well. Chuck recalls his father being happier than he had ever seen him. Donna Fontaine was great match for Fred but, unfortunately, she had an abusive ex-husband, Dale Shackelford, who she put in jail for battery. After his release, Shackelford followed Donna and Fred on their way home from a date. Dale shot and killed them both. He dragged the bodies into the house and, in an attempt to make it look like an accident, set it on fire. The murderer was caught, though, and found guilty in the spring of 2001 of two counts of first-degree murder. Palahniuk attended the trial and tried to come to terms with the violence in his family, which, for him, meant working on the next book, Lullaby.
Lullaby was a departure from Palahniuk's theme of personal reinvention. His father's death forced him to deal with the kind of rage that made him want to kill his father's murderer. As a victim's son, it was his prerogative to ask the judge for the death sentence. Though the decision haunted him, the choice itself appealed to the writer in him. Palahniuk wanted to write a story where a character could just wish someone dead and they would die. He came up with the idea of a lulling song, or a song that can kill someone if you even hum it. Lullaby takes a look at what would happen if such a verse were loosed on the United States. The tale did not delve into identity as much as it did into our priorities, and our ability to act on what we decide must be done. Palahniuk did not ask for the death penalty, and, similarly, his protagonist did not use his ability to kill people he wanted to kill.
Today, Palahniuk lives on a farm in Portland, Oregon. He socializes as much as possible, opening his home to friends and family. He likes to tend to his chickens when he is not writing, which is not very often. His novels keep him busy, taking anywhere from six weeks to four months to complete. When he is not crafting his fiction he enjoys writing articles and essays to express his strongly held and deeply considered views. He is a writer's writer and he will do it until the day he dies.
"You know, all I've ever known are really obsessive passions, so it's hard for me to imagine people who don't have some sort of obsessive passion in their life, something that they have always dreamed of doing, whether or not they're doing it," he told Powells.com 's Farley. "I think that everyone's got an incredible passion, whether or not they admit it, or whether or not they're even aware of it anymore. Maybe they've just completely forgotten the fact that they wanted to do this thing when they were a child.… [M]uch of our unhappiness and destructive behavior is based on not doing what we were created to do, for whatever reason." By doing what he wants to do, Palahniuk has tackled his own rage, and given a generation of writers a unique perspective on life in America.
Selected writings:
Fight Club, Henry Holt & Company, Inc. (New York City), 1999.
Invisible Monsters, W.W. Norton & Company (New York City), 1999.
Survivor, W.W. Norton & Company, 1999.
Choke, Anchor (New York City), 2002.
(Contributor) Dog Culture: Writers on the Character of Canines, Crown Publishing Group (New York City), 2002.
Lullaby, Anchor (New York City), 2003.
(Contributor) Fugitives And Refugees: A Walk In Portland, Oregon, Crown Publishing Group (New York City), 2003.
Diary, Doubleday (New York City), 2003.
Stranger Than Fiction: True Stories, Doubleday, 2004.
Read more
Latest headlines