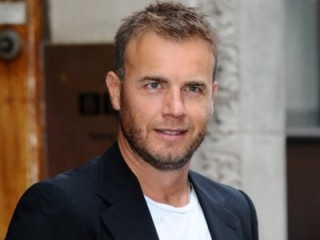 Gary Barlow biography
Date of birth : 1971-01-20
Date of death : -
Birthplace : Frodsham, Cheshire, England
Nationality : English
Category : Arts and Entertainment
Last modified : 2021-01-20
Credited as : singer-songwriter, Take that, Future Records
Former leader of boyband TAKE THAT, Gary Barlow is one of the most successful and prolific songwriters of the 1990s.
Born in Frodsham, Cheshire, on 20th January 1971, Gary credits his his parents for getting him involved in the music business. At the age of 10 they gave him a choice of either a BMX bike or a keyboard for Christmas - Gary chose the keyboard.He began working as a musician at the age of 11, doing the rounds of Working Men's Clubs, evenutally winning a talent competition at the Connah's Quay Labour Club in North Wales which led to him being offered a regular Saturday night gig.
At the age of 15, Gary entered a national BBC Pebble Mill competition called 'A Song For Christmas'. He wrote a ballad named 'Let's Pray For Christmas' which his music teacher entered for the competition. Pebble Mill invited him down to London's West Heath Studios to record his song, he achieved 2nd prize.
In 1990, together with Mark Owen, Howard Donald, Jason Orange and Robbie Williams, Take That was born! Take That were Britain's top boyband for 6 years, before splitting at the height of their fame in April 1996.
During his career with Take That, Gary gained much public and music business respect for his songwriting, being awarded no less than 4 Ivor Novello Awards, which included the Songwriter of The Year Award in 1993. 6 of the 8 Number 1 hits Take That had were written by Gary.In April 1996 Gary finally went solo. His first solo single "Forever Love" (written by Gary) debuted in June 1996 and went to Number 1 in the UK Charts. His second single 'Love Won't Wait' (written by Madonna) was released in May 1997 and also topped the charts.
In June 1997 the long awaited solo album 'Open Road' was released and went straight to Number 1 in the album charts. This was quickly followed up by the release of 'So Help Me Girl' (Number 11) in July 1997 and 'Open Road' (Number 7) in November 1997.
Gary's first ever single to be released in the States as a solo artist was 'So Help Me Girl' which reached 44 on the Billboard Hot 100 Singles Chart and an amazing Number 1 on both the Billboard Adult Contemporary and Radio & Record Play (R&R) charts!
February 1998 saw Gary's first solo European Tour, which was completely sold out at every venue and in March 1998 Gary did his first solo tour of the UK, also a sell-out. The tour was hailed as a great success, ending in a performance at the Albert Hall. March 1998 saw the release of his first solo video, 'Open Book' - a compilation of his singles videos and a personal interview.
Gary then took a year out, before going back into the recording studios to begin work on his second album. In June 1999 he came back with the release of the very upbeat 'Stronger', which reached Number 15 on the UK Charts. This was followed up in September 1999 with 'ForAll That You Want', which reached Number 24 - despite no airplay on major radio stations and little promotion.
In October 1999, the long-awaited '12 Months 11 Days' album was released with very little promotion, no airplay on major radio stations and very little outlet distribution. Again, despite this, it reached Number 35 in the album charts. This was followed up with a very successful UK tour in December 1999.
Gary once again decided to take time out and on 12 January 2000 he married his long-time girlfriend Dawn Andrews on the Carribean island of Nevis. On 16 August 2000 Gary became a dad for the first time when Dawn gave birth to Daniel, weighing in at a very healthy 9lbs
1oz.February 2001 saw Gary leave the UK for a 12 month songwriting project in the USA - taking in Los Angeles, Nashville and New York. Dawn and baby Daniel went with him. Gary is currently signed to SONY with a publishing deal.
In February 2010 a project named 'Helping Haiti' was formed by Simon Cowell in response to the 2010 Haiti earthquake. The aim was to bring some of the most recognised music stars across the world together to record a charity single with all proceeds going to the cause. Gary Barlow, along with an array of stars were asked to appear on the cover of Everybody Hurts which sold 453,000 copies in its first week, making it the fastest-selling charity record of the 21st century in Britain.
Barlow's announced in January 2011 that he was to hold a solo concert entitled GB40 at the Shepherd's Bush Empire to celebrate his 40th birthday and his 20 years in the music industry with all money going to the Prince's Trust charity. The concert received praise from critics as Barlow was joined by guest appearances from Chris Martin, Ellie Goulding, Midge Ure and his bandmates from Take That, whilst also receiving recorded birthday messages from a number of celebrities such as Chris Moyles, Peter Kay, Elton John and Robbie Williams.
Barlow returned to the limelight in a successful TV documentary, Take That: For the Record in 2005. Following this success and renewed interest, Take That experienced a career renaissance in 2005 when the post-Williams line-up reformed for a sell-out stadium tour. The band released their comeback single "Patience" which went to number 1 for four weeks whilst also topping the charts across Europe.
In 2008, the band were nominated for four Brit Awards (Best British Group, Best British Album, Best British Single and Best British Live Act). They won Best British Single and Best British Live Act. After great success in 2006, Take That released the single "Greatest Day" which went straight to number 1 and became their eleventh number 1 single in the UK. The week after they released their second album since their reunion in 2006, The Circus which was the most preordered album of all time. In June and July Take That performed a record breaking tour named Take That Present: The Circus Live throughout the United Kingdom selling sold over 1 million tickets in just 5 hours.
It was announced that Barlow was in the process of writing Take That's much anticipated sixth studio album, set for release in late 2010.The album, Progress, was the first to feature the original line-up since their 1995 album, Nobody Else. The band also announced a stadium tour entitled Progress Live which will take place in 2011. The tickets for the tour went on sale on 29 October 2010. Due to unprecedented high public demand for tickets, ticketmaster websites across the UK and Ireland crashed and all initial tour dates sold out in under 15 minutes. It was reported that a record breaking one million tickets were snapped up on the first day of sale, resulting in Take That smashing the previous box office record of tickets sold which was set in 2008 by Take That Present: The Circus Live. Due to unprecedented demand Take That added more dates to their tour, finishing in the UK with a record breaking 8 consecutive nights at Wembley Stadium after which the tour will then commence throughout Europe with an estimated 1.75 million people expected to attend the shows.
In november 2010, Progress debuted at number one in the United Kingdom, becoming the band's seventh number-one album. By the end of its first week on sale the album sold over 520,000, making it the second fastest-selling album of all-time in UK chart history.
The media have widely acknowledged Barlow's talent and labelled him as the mastermind behind the unprecedented success of Take That's comeback and the new musical direction they have taken.
After leaving his career as a solo artist Barlow returned to his first love of writing music. He soon signed a song writing publishing deal with Sony and went to the U.S. on a six-month songwriting project, residing in Nashville, Los Angeles and New York with his wife, Dawn and first child, Daniel. Upon his return he set up True North Productions with Elliot Kennedy and Tim Woodcock. In his autobiography 'My Take' Barlow partly blames his fall as a solo artist on his commitments to being a star in the United States. After his disappointing second album, Barlow remained out of the public eye for half a decade, choosing to continue to write songs for other artists such as Shirley Bassey, Charlotte Church and Will Young.
In October 2007, Barlow founded San Remo Live Publishings as an independently run management company to establish and support artists and songwriters.
Gary Barlow has recently signed a new 5 year song writing publishing deal with Sony music. He has been voted as the greatest British songwriter of all time in a 2009 OnePoll, who surveyed 3000 people John Lennon was second and Paul McCartney of The Beatles was third.
In 2011, Barlow wrote the song "Run for Your Life" for The X Factor series 7 winner Matt Cardle's debut album. Cardle told The Sun: "We had 99% of the album finished then the track came through from Gary. I'd been trying to write a song like that for a long, long time, probably five or six years. As soon as I heard it I just felt the song was mine. Lyrically it's about not being good enough for the person you're with. I was nearly in tears recording the vocals. I'm proud that I've written a lot of the album but Gary is a genius as a writer - I couldn't pass it up." Barlow was more than happy for Cardle to record his song saying "I thought the song would be perfect for Matt and it really suits his vocals. He's a lovely chap and I thought he was great on the show, a real talent." He also wrote 'Lighthouse', for Irish boyband Westlife which serves as the lead single of their Greatest Hits album.
In 2009 Barlow began work on his own record label Future Records, under the umbrella of Universal Music, and signed his first artist, classical singer Camilla Kerslake. Since then Barlow has also signed UK rapper Aggro Santos to his label and the winner of Sky 1s Must Be The Music, Emma's Imagination.On 7 May 2011, it was announced that Barlow was in advanced talks to replace Simon Cowell as a judge on The X Factor. He was officially confirmed as a judge on 30 May alongside the returning Louis Walsh, and fellow new judges Kelly Rowland and Tulisa Contostavlos, who replaced Dannii Minogue and Cheryl Cole, respectively. Barlow was given the Boys category to mentor through the live stages of the show.
In 2020 Gary Barlow premiered a single with Michael Bublé and Sebastián Yatra called "Elita "
Read more
Gary Barlow Picture Gallery
Latest headlines