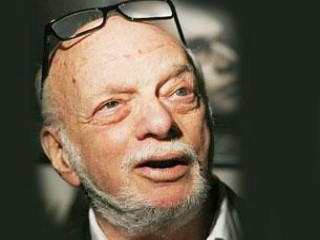 Hal Prince biography
Date of birth : 1928-01-30
Date of death : -
Birthplace : New York City, New York, U.S.
Nationality : American
Category : Arts and Entertainment
Last modified : 2011-05-28
Credited as : Theatrical producer, and director, Pulitzer Prize for drama
A director and producer whose long list of credits includes the musical blockbusters West Side Story, Fiddler on the Roof, Cabaret, Evita, and The Phantom of the Opera, as well as groundbreaking works with lyricist/composer Stephen Sondheim, Hal Prince is one of the towering figures in the American theater of the second half of the twentieth century.
Harold Smith Prince, known to his friends and colleagues as Hal, was born in New York City on January 30, 1928. He was the son of Milton Prince, a stockbroker, and Blanche Stern Prince. "We were privileged, upper-middle, lower-rich class, Jewish, both parents of German families which settled here soon after the Civil War," Prince wrote in his memoir Contradictions. His parents divorced when he was a small child and Prince was brought up in Manhattan by his mother and stepfather, also a stockbroker. He was taken to the theater often and saw many of the top stars and productions of the 1930s, such as Orson Welles in Julius Caesar, Tallulah Bankhead in The Little Foxes, and Burgess Meredith in Winterset.
As a teenager, Prince began attending the theater by himself. "I was weaned on the second balcony. Do you know how terrific it is to sit in the second balcony?" Prince was quoted in the New Yorker as telling a master class at the Manhattan School of Music. In 1944, after graduating from the Franklin School, a private school on the Upper West Side of Manhattan, Prince enrolled at the University of Pennsylvania in Philadelphia. Intending to become a playwright, he took a liberal arts course heavy on literature and history and wrote, acted, and directed plays for the student group, the Penn Players.
Receiving his bachelor's degree in 1948, Prince returned to New York where he attempted to sell his plays to theatrical producers. Though he found no takers for his plays, Prince did find a job through director George Abbott, a Broadway legend whose career began in the early twentieth century. "He was a young fella out of college and I put him to work. He was a very bright fellow, and he had a great deal of talent," Abbott said of Prince to a reporter from Forbes. While working days in Abbott's office running the switchboard and delivering messages, Prince spent his nights as an assistant stage manager for the Abbott directed revue Touch and Go. He then was an assistant stage manager on the musical Tickets, Please.
In 1950, Prince was drafted into the U.S. Army and assigned to an anti-aircraft artillery battalion in West Germany. "I slept practically the whole two years, not just in bed but on my feet.… Actually it was not such a bad time. Being thwarted in 'progress' tranquilized me. I still think of those two years as real years. My life before and since hasn't been too heavy in the reality factor," Prince wrote of his military service in Contradictions.
Having been promised a job with Abbott when his army duty was up, he was immediately made an assistant stage manager in 1952 on the new musical Abbott was directing, Wonderful Town, starring Rosalind Russell. Wonderful Town opened on Broadway in the spring of 1953 and was a major success.
During the run of the show, Prince and Robert Griffith, Wonderful Town's principal stage manager and Abbott's chief assistant, decided to become producing partners and chose, as their first project, a musical version of 7 « Cents, Richard Bissell's comic novel about a strike at a pajama factory. Building the show from scratch, Prince and Griffith hired the pop songwriting team of Richard Adler and Jerry Ross to compose the score, asked Bissell to write a libretto from his novel, and engaged an aspiring young choreographer, Bob Fosse, to work out dance routines. They also convinced Abbott to direct. Prince and Griffith raised money for the show, renamed The Pajama Game, from one hundred sixty-one backers, including several Wonderful Town chorus members who invested small sums.
Opening on Broadway with little fanfare in May 1954, at the end of the theatrical season, The Pajama Game, garnered rave reviews. "The Pajama Game wound up the season with as exuberant high spirits as New Year's Eve winds up the year. … There are the kind of peppy dance numbers that suggest a cheerleaders carnival, and there is a great deal of music with an infectious, elementary lilt," wrote a reviewer for Time. The Pajama Game won a Tony Award for best musical and ran for 1,063 performances.
Prince and Griffith re-teamed with Adler, Ross, Fosse, and Abbott on Damn Yankees, a musical about a middle aged baseball fan's magical transformation into a young slugger for his favorite team, the perennially losing Washington Senators. Opening in May 1955, Damn Yankeesrepeated the success of The Pajama Game. It ran for 1,019 performances and also won the Tony Award for best musical.
Although Prince and Griffith's production of New Girl in Town, a musical version of Eugene O'Neill's play Anna Christie starring Gwen Verdon, was only a minor success. In the spring of 1957, they were back on the hit-making track with West Side Story, a musical retelling of Shakespeare's Romeo and Juliet set in a New York City slum, and Fiorello!, a musical based on the early life of Fiorello LaGuardia, New York City's mayor in the 1930s and 1940s.
Opening in September 1957, and featuring music by Leonard Bernstein and lyrics by Stephen Sondheim, the now-classic West Side Story received mixed reviews at its premiere. Some critics celebrated its innovative blending of music and dance with a serious, contemporary storyline, while others were put off by its dark and gritty attitude. Coming to Broadway in November 1959, Fiorello!-with music by Jerry Bock and lyrics by Sheldon Harnick, received almost unanimous praise by critics and won the Tony Award for best musical. It also won the Pulitzer Prize for drama-an honor rarely bestowed upon a musical.
Prince and Griffith's style differed from that of many other producers in that they concentrated on one show at a time and personally involved themselves in all aspects of a production. "We're too involved with every detail to produce on an assembly line. We've noticed that other producers have people called 'production assistants,' but we can't comprehend what the job is. It doesn't exist here. We're our own 'production assistants,"' Prince told John S. Wilson of Theatre Arts in 1960.
Prince's deep involvement with the creative side of his productions increased his interest in becoming a director. His move to direction was complicated by his older and
more experienced partner, Griffith also having directorial aspirations. "Bobby had always wanted to direct himself and he'd never done it. So I couldn't either," Prince told Forbes. Prince's dilemma came to a sad resolution in 1961 when Griffith died suddenly of a heart attack. Almost immediately, Prince began accepting directing offers. With the exception of She Loves Me, a minor success in 1963, Prince's initial efforts at directing a Broadway musical were both critical and commercial failures.
Prince continued to produce shows directed by others, and his magic touch as a producer remained in evidence. Prince's production of A Funny Thing Happened on the Way to the Forum, Sondheim's musical take on Roman farce, opened in May 1962. Fiddler on the Roof, opened in September 1964, and told the story of Jewish villagers in turn of the century Russia, with music and lyrics by Fiorello's Bock and Harnick. Both were triumphs. Fiddler, which went on to a record-breaking run of 3,242 performances, was originally seen by many as too ethnic to please most audiences. Even Prince considered its potential limited. "There are at least three million Jews in New York, and I thought that should be enough to keep the show running for a couple of seasons. But I never foresaw that Fiddler would run the way it did," Prince told Forbes.
It was Cabaret, a tale of Berlin on the eve of the Nazi takeover of Germany with music by John Kander and lyrics by Fred Ebb, that established Prince as an important director. "Instead of telling a little story about the decadence of Berlin just before Hitler came to power into which casual musical numbers can be sandwiched whenever politeness permits, Cabaret lunges forward to insist on music as mediator between audience and characters.… We are inside music looking out, tapping our feet to establish a cocky rhythm and a satanically grinning style to which the transient people of the narrative must accommodate themselves," wrote Walter Kerr of the New York Times.
Prince also produced the show which opened in November 1966 and ran for 1,165 performances. Cabaret won the Tony Award for best musical and earned Prince his first best director award. His version of Cabaret was an ensemble piece and differed greatly from choreographer-turned-director Bob Fosse's 1972 film version of Cabaret, which was designed to show off the talents of its star, Liza Minnelli. Prince abhorred "star vehicles" and throughout his career has generally avoided working with big name performers. "Broadway doesn't need stars. They have a way of influencing material," Prince said to Hubert Saal of Newsweek.
Prince considered George Abbott, who died in 1995 at the age of 107, the primary influence on his directorial style and he emulated Abbott's cool, businesslike approach towards actors and other personnel. "George Abbott has no tolerance for histrionics or emotional bloodletting and neither have I. I demand punctuality and absolute quiet or I get growly. But that's as far as I go," Prince told Louis Botto of Look.
In other areas, Prince sees his directorial style as different from Abbott's, especially in regard to what constitutes a worthwhile evening at the theater. "I have a darker sensibility.… I'm political, he's not. I'm issue-oriented, he's not.He really unabashedly wants people to have a good time, and sometimes I don't give a damn," Prince explained in an A & E Biography cable television documentary quoted by Ilson.
Some of Prince's most influential work as a director has come in his collaborations with Stephen Sondheim. Beginning in 1970 with Company, a look at contemporary marriage seen through the eyes of a commitment-wary bachelor, Prince and Sondheim brought the musical to higher levels of subtlety and sophistication. Dubbed "concept musicals" by critics, Prince and Sondheim's shows were built around themes and ideas rather than a narrative plot, and were the biggest innovation in the musical theater since the early 1940s when Rodgers and Hammerstein pioneered the "book musical," which integrated music and dance with a relatively complicated storyline.
Among the grandest of Prince and Sondheim's collaborations is Follies, in which a reunion of former chorus girls serves as a device to examine the aging process and the vagaries brought about by the passage of time. In his review of Follies, Jack Kroll of Newsweek wrote-"How many theater people in this country have the talent, taste, inventiveness, resourcefulness and high professional standards of Prince?… . With Cabaret, Company, and Follies, Harold Prince has created a generation of musicals which capture much of our time in a form that, in his hands, refuses to die."
Opening in April 1971, Follies was a financial disaster that, despite a respectable run of 522 performances and a best director Tony Award for Prince, never came close to recouping its fabulous production costs. Though Prince is noted for his cost-consciousness as both a director and producer, he is not opposed to spending large sums when such spending seems called for artistically. "Everything can't be modest in size-some things just cry out to be musicals. Big musicals. And why shouldn't they be?" Prince told Gerard.
Prince's other collaborations with Sondheim produced A Little Night Music in 1973, a wistful look at romantic relationships that was their most commercially successful joint venture and Pacific Overtures in 1976, an exquisitely mounted production about Western contact with Japan in the nineteenth century. In 1979, Sweeney Todd, a bleak, melodramatic tale of the murdering "demon barber of Fleet Street," won several Tony Awards, including best musical.
Apart from Sondheim, Prince had other major successes during this period with On the Twentieth Century in 1978, a musical version of the 1932 comedy play Twentieth Century, with music by Cy Coleman, and lyrics by Adolph Green and Betty Comden, and Evita in 1979 (also in London in 1978), about the life of Eva Peron, the charismatic wife of Argentinian dictator, Juan Peron. Evita featured music by Andrew Lloyd Webber and lyrics by Tim Rice. Prince won yet another Tony Award for his direction of Evita.
The critical and commercial failure of Merrily We Roll Along in 1981 caused Prince and Sondheim to go their separate ways. Though they have remained friends, they have not worked together since. After his break with Sondheim, Prince's career faltered with the expensive and well publicized flops A Doll's Life in 1982, and Grind in 1985. On the subject of failure, Prince told Sylviane Gold of the New York Times—"Does it matter? Yeah, it matters some. Then you move on. A certain amount of denial is very important to a life in the theater. And you can't play God. You can't always make things work out the way you want them to."
In the 1970s, Prince, who had never really enjoyed producing, generally limited his producing activities to shows he was also directing. In the 1980s, he eased out of producing entirely. Prince had always relied primarily on the backing of many small investors or "angels" genuinely interested in the theater. This method became obsolete as his group of long time backers began to pass away and Broadway finances became dominated by big spending corporate investors looking for large profits.
Prince's fortunes turned upward when reteamed with composer Lloyd Webber to direct The Phantom of the Opera, an extraordinarily popular musical version of a 1911 novel about a disfigured man who haunts a Paris opera house and makes a star out of the young singer he adores. Prince directed both the London production which opened in October 1986, and the New York production, which opened in January 1988. "Phantom powerfully delivers … a brilliantly manipulated journey," wrote William A. Henry III of Time. Many critics credited Prince with giving the melodramatic Phantom an intelligent edge and a genuinely romantic sensibility. "I wanted the show to have some depth. I wasn't looking to do Dracula with music," Prince explained to Patricia Morrisroe of New York. The Phantom of the Opera earned Prince another Tony Award for best director.
Prince scored yet another success when he joined forces with Cabaret's Kander and Ebb on Kiss of the Spider Woman, a musical version of Manuel Puig's novel about the bond that forms between two men when they are thrown together in a prison cell. Spider Woman was initially developed by Prince and his collaborators in a 1990 production at the State University of New York at Purchase. It enjoyed a long run in Toronto before coming to Broadway under the aegis of Canadian impresario, Garth Drabinsky in 1993. "I love Broadway. I owe by life to Broadway. But there's no question that, because of the high costs, there are all sorts of pressures now-and there have been for at least the last ten years-that encumber the spirit with which you do your work … in the future there are going to be shows that have played all over the world and have never played on Broadway. That has rarely happened yet, but it's going to happen at lot," Prince told Mervyn Rothstein of the New York Times in 1990.
In 1993, Prince directed a Drabinsky-produced revival of the classic 1927 musical Show Boat. The highly praised production, which originated in Toronto, opened in New York in 1994. Undaunted by a troubled experience directing Whistle Down the Wind, an Andrew Lloyd Webber musical which had its New York premiere canceled after poor reviews in Washington in early 1997, Prince immediately turned his attention to a revival of Leonard Bernstein's Candide that reached Broadway in the spring of 1997. "I never stop working," Prince told Gerard.
In 1998, Prince was back on Broadway yet again, this time with Parade, a work by young composer/lyricist Jason Robert Brown about the 1915 Georgia lynching of Leo Frank, a Jewish man whose death sentence for rape and murder had been commuted to life imprisonment by the governor.
Prince has been married since 1962 to Judith Chaplin with whom he has a son and a daughter. Prince remains a vital force in the theater. He is more interested in looking forward to new challenges than in looking back on past triumphs. As Prince told Jerry Tallmer of Playbill—"What I've learned over the years is that the impossibly difficult ideas are the best ideas. … It's the easy, can't-miss ideas that are always a problem for me."
Read more
Hal Prince Picture Gallery
Latest headlines