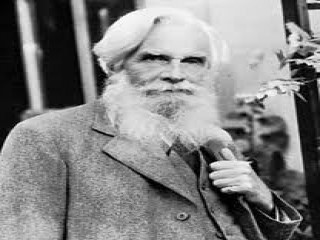 Havelock Ellis biography
Date of birth : 1859-02-02
Date of death : 1939-07-08
Birthplace : Croydon, England
Nationality : English
Category : Science and Technology
Last modified : 2011-06-03
Credited as : Physician and psychologist, Camelot Series, Mermaid Series
The pioneering studies in human sexuality of Havelock Ellis challenged the taboos and hypocrisies of Victorian society and paved the way for greater openness that has characterized the modern era.
Born on February 2, 1859 in Croydon, England, Havelock Ellis was the son of a prosperous sea captain. Father and son went on a round-the-world voyage when Ellis was only seven years old. Ellis was a child prodigy. Reading soon became his passion. After having gone through the volumes of Nature Displayed, which he found at home, he proceeded to make his way through the works of several literary giants. At the age of twelve, he prepared a manuscript titled "The Precious Stones of the Bible," which he intended to publish, but decided the cost of publication was prohibitive. He then planned a second book, about flowers, and wrote various essays.
Ellis was sent to the Poplars, an English boarding school. It was an average school for its day and though in some areas it stifled the young boy—Ellis learned no Greek and very little Latin—in others it allowed his natural curiosity and aptitude to expand. He quickly picked up French, German, and Italian. As an adult, this facility with modern languages enabled Ellis to remain on the cutting edge of contemporary thought. Shy at that age, Ellis was nevertheless intellectually fortified by literature and the world of ideas. It was at Poplars that he first became truly inspired by ideas and words. Unfortunately for Ellis, the school's curriculum was deficient in science. He had to discover the fundamentals of chemistry, geology, and botany on his own, through various manuals.
Ellis left the Poplars at age sixteen and began tutoring his younger sisters at home, and reading poets such a Percy Bysshe Shelley and Algernon Charles Swinburne. Later that year (1875), he set off on another round-the-world voyage with his father. The ship eventually put in at Sydney, Australia (one of its main ports of call), and was to proceed from there to Calcutta. However Ellis, who had been ill since before leaving England, was advised to remain in Australia. In Sydney, he secured a job as an assistant school-master at Burwood. When he was fired after a month, he took a job as a private tutor. This time he lasted a year before accepting a position as assistant master at Crafton. When the headmaster died before the opening of the new term, Ellis was promoted to fill the position. However, Ellis was not cut out for the headmaster's role and resigned the position nine months later, returning to Sydney. He resolved to become certified as a teacher by the New South Wales Council of Education. Upon doing so, he was given a post at Sparkes Creek—a two-room schoolhouse: one room for classes and the other for his living quarters. It was a self-described pleasant isolation he lived.
Among the many books he read, one made a lasting impression. Life in Nature by James Hinton explained nature as a conscious being, a concept that appealed to Ellis's anti-materialistic notions. In The Dance of Life Ellis writes of the impact the book had upon him: "My whole attitude towards the universe was changed. It was no longer an attitude of hostility and dread, but of confidence and love. My self was one with the Not-self, my will one with the universal will."
Ellis spent a year at Sparkes Creek and four years all told in Australia, returning to England in 1879. He decided to study medicine. While searching for a means to pay for his education he took a job as assistant master in a Birmingham school. At this time, he made the acquaintance of the Hinton family, relatives of the author of Life in Nature. Caroline Haddon, a sister-in-law of the Hintons, hearing of his plight, loaned Ellis £200 to pay for his medical education. Ellis accepted the offer after some soul searching and began his medical training in 1881 at St. Thomas's Hospital in London.
Demanding as his medical studies were, medicine was not his only field of interest. Other interests included anthropology, archaeology, architecture, botany, ethics, ethnology, geology, history, literature, music, mythology, painting, philosophy, physics, and sculpture. Ellis's first noteworthy piece was an essay on the writer Thomas Hardy that elicited a letter of appreciation from Hardy himself and an invitation from the editor of the newspaper Westminster Review. After their meeting, Ellis was placed in charge of the theological and religion section of the paper, a post he held for a few years.
Ellis became involved with a group of young intellectuals known as The Fellowship of New Life. It was at the Fellowship meetings where he was introduced to George Bernard Shaw, Sidney Webb, and Arthur Symons. The Fellowship had a general socialist orientation that was geared toward an ethical lifestyle rather than politics. The more political members of the Fellowship formed an offshoot, which became the Fabian Society. The Fellowship of New Life, besides expanding his outlook, provided Ellis with important contacts that enabled him to earn a living as an editor of a literary series and a writer. He edited volumes for the "Camelot Series" and the "Mermaid Series," which published seventeenth-century dramas. Ellis was also publishing his own work in periodicals such as The Nineteenth Century and The Contemporary Review. In 1889, he became editor of the "Contemporary Science Series." The following year that series published his first book, The Criminal. It was an expansive sociological study that gained a reputation for the reforms that it advocated. In many of these reforms, Ellis proved to be ahead of his time. In 1890, Ellis published The New Spirit, containing essays on Denis Diderot, Heinrich Heine, Henrik Ibsen, Leo Tolstoy, and Walt Whitman.
In 1883, Ellis published in the Indian Review a review of a book titled, The Story of an African Farm. Ellis was sufficiently taken with the book that he wrote to the author, Olive Shreiner, and the two met and became close friends. In his biography of Ellis, John Stewart Collis noted that "she was a great stimulus to him in finding himself, and so was he to her." It was Shreiner who pointed out to Ellis that literature and science, not medicine, would be his true calling. Nevertheless Ellis received his M.D. in 1889.
He married Edith Lees on December 19, 1891, but it was a marriage of intellectual rather than physical passion. In 1892, he published The Nationalization of Health. This was followed in 1894 by Man and Woman. The research for this book eventually led to Ellis's most important work, and the book itself serves as an introduction to Studies in the Psychology of Sex.
Studies in the Psychology of Sex is a seven-volume opus which Ellis worked on for the better part of his career. The volumes are titled: I: The Evolution of Modesty, Sexual Periodicity, Auto-Eroticism; II: Sexual Inversion; III: The Analysis of the Sexual Impulse, Love and Pain, the Sexual Impulse in Women; IV: Sexual Selection in Man. Touch. Smell. Hearing. Vision; V: Erotic Symbolism, the Mechanism of Detumescence, the Psychic State in Pregnancy; VI: Sex in Relation to Society; and VII: Eonism and Other Supplementary Studies. This final volume was published in 1928. Victorian England, however, was not ready for the Studies. In what reads almost like a comic opera, in 1897 the first completed volume, Sexual Inversion, was brought out by a small publisher, Roland de Villiers, who was actually an international confidence man. De Villiers never cheated Ellis, though, and often assisted him. He placed the book with The Legitimization League, an organization that sought to legitimize children born out of wedlock. At the time, this organization was under surveillance by Scotland Yard for attracting anarchists. Eventually the book became the focal point for a celebrated obscenity court case. Ellis lost the case and the press turned away from him. Yet in the end, he and the Studies prevailed. An American publisher agreed to publish the Studies, with a slight change. The Evolution of Modesty became the first book in the series while Sexual Inversion was published as the second volume. Some legal restraints remained. Until 1935, only the medical profession had legal access to the Studies.
Ellis was a prolific writer. During the thirty-one-year span that it took him to complete Studies in the Psychology of Sex, he wrote sixteen other books that included poetry, a travel book ( The Soul of Spain ), hygiene, examinations of the nineteenth century, of dreams, of genius, a study of conflict, and his most famous book of this period, The Dance of Life. During his lifetime Ellis published thirty-six books (including the seven volumes of the Studies ) and left behind manuscripts that evolved into five more books, including his autobiography, My Life. He was an incomparable essayist and thinker whose breadth of knowledge left men such as H. L. Mencken in awe. In 1924, Ellis again proved he was ahead of his time as he speculated about nuclear deterrence. In his third volume of Impressions and Comments he discussed the possibility of creating rudimentary nuclear weaponry, and of using such weaponry as a deterrence to war. He made no speculation on the psychological impact of the policy and therefore argued the point from a solely hypothetical view—a view that nevertheless favored life over death.
Ellis is best remembered as a pioneering sexual researcher who broke down barriers for others, such as Alfred Kinsey. His masterstroke was to place one of humanity's most elemental biological functions in the realm of the psychological. Despite the ensuing censorship, this turned a modern eye on the topic. It followed from this experience and from experiences of his life that he would champion women's rights and sex education, but in reality all of Ellis's work was an expression of his philosophy of liberation: of the mind, the body, and the soul. The irony of Ellis's life is not that most of his other work is often overlooked, but that his key notions of liberation are diminished. He died on July 8, 1939 in Washbrook, England.
Read more
Latest headlines