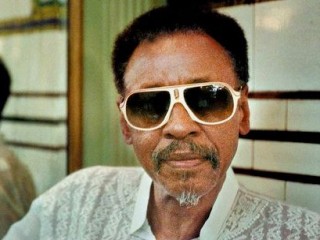 Henry Threadgill biography
Date of birth : 1944-02-15
Date of death : -
Birthplace : Chicago, Illinois,U.S.
Nationality : American
Category : Arts and Entertainment
Last modified : 2022-02-15
Credited as : Composer, Saxophonist, Henry Threadgill music, Henry Threadgill albums
Henry Threadgill
is an American composer, saxophonist and flautist. Threadgill came to prominence in the 1970s leading ensembles with unusual instrumentation and often incorporating a range of non-jazz genres.
As a kid, I wanted to learn how to play all this great music, the way these great people had been doing it," jazz composer, bandleader, and performer Henry Threadgill told Down Beat' s Howard Mandel. "It wasn't in my head to have a Mercedes.... To grapple with the music was enough." Winner of numerous awards in Down Beat' s International Critics and Readers Polls, including top composer, he has led his own groups--Air, the Henry Threadgill Sextett, and Very Very Circus, among others--to probe all possibilities of sound.
Threadgill, an alto saxophonist and multi-reed player who finds that even hubcaps can be rhythmic, is a first generation member of the 1960s Association for the Advancement of Creative Musicians (AACM). Although the renowned artist has graced mass media magazines in Dewar's Profile Scotch advertisements and the stage of the Metropolitan Opera as a musician in Porgy and Bess, since his days with the AACM, Threadgill has admirably maintained the organization's original quest--to create "great black music."
"Threadgill's way to the forefront of contemporary creative music has always been oblique and circuitous; he's a collector of musical styles," appraised Kevin Lynch in Down Beat, "and an explorer who constantly stops to observe the surrounding world." Mandel conjectured, "Threadgill's originality of sound seems to render him 'too contemporary' for regular employment in taverns that showcase jazz, though his music is based in gospel, the blues, and parade marches, as well as his serious research into what's beyond." The unconventional composer, who includes funeral dirges in his repertoire, envisions a workplace in any of life's settings. He told Gene Santoro in The Nation, "I'd like to put a band in a funeral parlor and work there."
Born on February 15, 1944, in Chicago, Illinois, Threadgill was raised in the bleak atmosphere of the ghetto, but music brightened his household and surroundings. Exposed to country music on the radio and to classical music by an aunt who studied to become an opera singer, Threadgill developed eclectic tastes at an early age. "My grandmother took me to churches where there was music, record shops had speakers outside so you walked down the street hearing music, bands played, and still play, at the Maxwell Street flea market," he related to Mandel. "Even at grammar school, teachers played records during rest periods, good music we would cool out and sleep to."
While in grade school, Threadgill studied piano and marched in street bands as a percussionist. Jazz great Charlie Parker's recordings inspired him to learn to play the saxophone. In high school, he played tenor and baritone sax in the marching band. Threadgill mastered alto saxophone, clarinet, and flute while he performed with local rhythm and blues groups in his spare time. After a stint in the Army, he spent 11 years taking university courses, including flute, piano, and composition at the American Conservatory of Music and at Governors State University. "I was never interested in a degree," Threadgill confessed to Mandel, "I was interested in the catalog."
Playing gospel music while traveling the gospel circuit with church musicians and evangelists, Threadgill procured his first professional experience. He alternated his education with blues sessions on Sundays and jazz sessions on Mondays and performed in any mix of gigs--V.F.W. bands, marching bands, polka bands, and light classical orchestras--to earn his daily bread. Disenchanted with bebop, the prevalent jazz form of the early 1960s, Threadgill commented to Santoro, "Bebop couldn't service me: it didn't have anything to do with people standing up for their rights, it didn't have anything to do with the Vietnam War, didn't have anything to do with the Gray Panthers, the Black Panthers." The musician thus joined the free jazz movement, performing in a sextet with Roscoe Mitchell and Joseph Jarman as well as Phil Cohran's Heritage Ensemble and Muhal Richard Abrams's Experimental Band.
"Notes per se became less important than the effects that could be conjured up through instrumental sounds--any sounds, from bleeps and blatts and burps to childlike whimpering and sobbing sighs and whinnying overblown shrieks," wrote Santoro, characterizing the radical bent of the AACM in Chicago during the sixties. Threadgill joined the nonprofit organization, an outgrowth of Abrams's Experimental Band--which sponsored performances and recording sessions--late in the decade.
Fashioning a double-tiered string of auto hubcaps into a percussion instrument, Threadgill sired his own version of composition that coincided with the AACM's "new movement" in Great Black Music. "In the AACM what was happening was an expression of what I was about, and the moment," he recounted to Mandel. "I knew that it expressed the times ... the revolution in America, God is dead, America shooting down its kids, the [Vietnam] War, the questioning of traditional philosophies.... I was tied into that moment."
Threadgill formed the trio Reflection with percussionist Steve McCall and bassist Fred Hopkins in 1971 and kept McCall and Hopkins when he reformed the group under the name Air in 1975. "It is a different kind of fusion music," Charles Mitchell observed in Down Beat about the "beauty" of the threesome in concert. Though the group made several albums, including Air Song, Air Raid, New Air, and Air Show No. 1, Threadgill garnered more popularity after his move to New York City in the mid-1970s.
In New York he led the Windstring Ensemble and the Society Situation Orchestra and formed the Henry Threadgill Sextett, which had seven members; the two drummers functioned as one component of Threadgill's outfit. Threadgill released several albums, including When Was That?, Just the Facts and Pass the Bucket, and Subject to Change, that merited approval, but they were recorded on minor labels and received little publicity during the mid-1980s.
In 1987 Threadgill's sextet saw its first release on a major record label. You Know the Number, on RCA Novus, was followed the same year by Easily Slip Into Another World. Placing in 11 of Down Beat' s International Critics and Readers Polls in 1988, Threadgill won top composer honors as well as passage out of the relative obscurity of the previous decades with the widely acclaimed Easily Slip Into Another World. "The album is a brash, swaggering vindication of the tradition that regenerates itself in a dialectic of individual imagination and democratic dynamism," cheered Lynch. "It's music of the moment that echoes familiar images of the past with the elemental eloquence of myth."
Further accolades came from Eric Levin in People: "The emotions that Threadgill's music expresses are not only diverse, they color, comment upon and compound each other as his compositions strut, shimmy, and tumble along." Bill Milkowski concluded in Down Beat, "The guy's prolific and important.... Maybe with this wider exposure, more people will be able to appreciate Henry Threadgill's genius."
Viewing his music as "a reflection of social reality," Threadgill disclosed to Santoro that he is mystified by any revival of traditional jazz: "It's funny to see a lot of musicians involved with music that's older than they are ... where they're playing stuff that isn't relevant today." The progressive jazz musician closed the decade of the 1980s championing invention with the release Rag, Bush, and All, a romp that John Ephland described in Down Beat as "everybody running.... All that running lands them in the sky."
Threadgill then opened the 1990s with a new album, Spirit of Nuff ... Nuff, by his new group Very Very Circus. Planning a book and film documentary to highlight his 1991 U.S. tour, a performance of which was captured on the LP Live at Koncepts, Threadgill offered his mix of jazz, blues, gospel, Southern brass, and European classical music to more offbeat locales, including churches, hospitals, town squares, and zoos. "I want to give music to people in parts of this country I can't ordinarily get to," the innovative musician divulged to Suzanne McElfresh in Down Beat. "When you bring music to them, you make our country smaller in a good way. You break down isolation; everyone gains."
Due to release an album entitled Too Much Sugar for a Dime in 1993, the well-respected Threadgill, having entered his fourth decade in the business, has played an integral role in the world of jazz music. Reviewing Very Very Circus's live album in 1993, Musician correspondent Tom Moon praised Threadgill's ensemble: "Very Very Circus, one of the most flexible and interactive small groups currently working, is heard melding brusque funk horn lines, jittery Latin rhythms and complex orchestral counterpoint into an invigorating compositional assault on the knotty Live at Koncepts ... an album that defines this year's true zeitgeist."
Here is a list of Henry Threadgill's albums:
As leader:
1979: X-75 Volume 1
1982: When Was That? (Henry Threadgill Sextet)
1983: Just the Facts and Pass the Bucket (Henry Threadgill Sextet)
1984: Subject to Change (Henry Threadgill Sextet)
1987: You Know the Number (Henry Threadgill Sextett, Novus Records)
1988: Easily Slip Into Another World (Henry Threadgill Sextett, Novus Records)
1989: Rag, Bush and All (Henry Threadgill Sextett, Novus Records)
1990: Spirit of Nuff...Nuff (Very Very Circus)
1991: Live at Koncepts (Very Very Circus)
1993: Too Much Sugar for a Dime (Very Very Circus, Axiom Records)
1993: Song Out of My Trees (Threadgill compositions and arrangements, although he doesn't play on all the tracks himself.)
1994: Carry the Day (Very Very Circus, Columbia Records)
1995: Makin' a Move (half Very Very Circus, the other half performed by small ensembles of cellos, guitars and piano; Columbia Records)
1996: Where's Your Cup? (Make A Move, Columbia Records)
2001: Everybodys Mouth's a Book (Make A Move, Pi Recordings)
2001: Up Popped the Two Lips (Zooid, Pi Recordings)
2005: Pop Start the Tape, Stop (Zooid, LP only)
2009: This Brings Us To Volume 1 (Zooid, Pi Recordings)
2010: This Brings Us To Volume 2 (Zooid, Pi Recordings)
With Air:
1975: Air Song
1976: Air Raid
1977: Live Air
1977: Air Time
1978: Open Air Suit
1978: Montreux Suisse
1979: Air Lore
1980: Air Mail
1982: 80° Below '82
1983: Live at Montreal International Jazz Festival - as New Air
1986: Air Show No. 1 - as New Air with Cassandra Wilson
Read more
Henry Threadgill Picture Gallery
Latest headlines