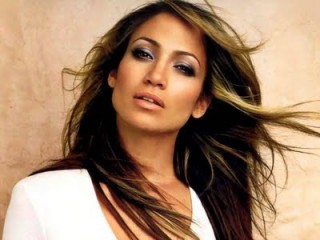 Jennifer Lopez biography
Date of birth : 1969-07-24
Date of death : -
Birthplace : The Bronx, New York, USA
Nationality : American
Category : Arts and Entertainment
Last modified : 2010-05-21
Credited as : Pop dance singer, Hollywood actress and television producer, Marc Anthony
Jennifer Lynn Lopez
, often nicknamed
J.Lo
, is an American actress, singer, record producer, dancer, fashion designer and television producer. She is the richest person of Latin American descent in Hollywood according to Forbes, and the most influential Hispanic entertainer in the U.S. according to People en Español's list of "100 Most Influential Hispanics". She parlayed her media fame into a fashion line and various perfumes with her celebrity endorsement. Outside of her work in the entertainment industry, Lopez advocates human rights, vaccinations and is a supporter of
Childrens Hospital Los Angeles.
Dancing her way to fame, Jennifer Lopez began her career as a 'fly girl' dancer on the weekly comedy TV show called In Living Color. From there, she was given a contract to tour with Janet Jackson, and even sang backup vocals for the artist. But, her passion and drive had always been to be an actress. So, she offered her condolences to Jackson, and risked her singing career to pursue acting, which actually brought her back to music – bringing her more fame and fortune than any other pursuit.
Born to Puerto Rican parents in the Bronx, Jennifer was educated in a private Catholic school. She claims that while she received a good education, she did feel limited when she began dating boys, namely David Cruz. The two had a love affair that would last nearly ten years, until Jennifer became too involved in her dancing, singing, and eventual acting career.
At a young age, the young Lopez knew she loved to dance. Since her teens, she worked hard to pay her way through different dance schools, learning different types, and mastering different techniques that would land her a spot with Janet Jackson and on In Living Color.
As Jennifer Lopez pursued her acting career, it was in her latter 20s that she had made some great strides. Now known as JLo, she has acted alongside Robin Williams in Jack in 1996, and in 1998, she was nominated for a Golden Globe Award for Best Actress for her role in the film Selena. In 1999 and afterward, she came back to music, releasing several chart-toppers in the U.S. and U.K. Her most famous songs: If you Had My Love, Waiting for Tonight, Love Don't Cost a Thing, and I'm Real, only add to her portfolio of vast artistic talents and achievements.
2002–06: J to tha L-O!, This Is Me... Then and Rebirth
Following the success of the re-release of J. Lo, Lopez decided to devote an entire album to the remixing effort, releasing J to tha L-O!: The Remixes, on February 5, 2002. This album debuted at number one on the Billboard 200, becoming the first remix album in history to debut at the top on the chart. Featured artists on J to tha L-O!: The Remixes included P. Diddy, Fat Joe, and Nas, and the album included rare dance and hip hop remixes of past singles. It is the fourth all-time biggest-selling remix album in history, after Michael Jackson's Blood on the Dance Floor: HIStory in the Mix, The Beatles' Love and Madonna's You Can Dance.
Lopez released her third studio album, This Is Me... Then, on November 26, 2002 which reached number two on the Billboard 200 and spawned four singles: "Jenny from the Block" (featuring Jadakiss and Styles P), which reached number three on the Billboard Hot 100; "All I Have" (featuring LL Cool J), which spent multiple weeks at number one; "I'm Glad"; and "Baby I Love U!". The album included a cover of Carly Simon's 1978 "You Belong to Me". The video for "I'm Glad" recreated scenes from the 1983 film Flashdance, leading to a lawsuit over copyright infringement, which was later dismissed.
After a year away from the music scene, Lopez released her fourth studio album, Rebirth, on March 1, 2005. Although debuting and peaking at number two on the Billboard 200, the album quickly fell off the charts. It spawned the hit "Get Right", which reached the top fifteen in the U.S. and became her second Platinum hit (after "If You Had My Love"). "Get Right" was also successful in the UK, becoming her second number-one single there. The second single, "Hold You Down", which featured Fat Joe, reached number sixty-four on the U.S. Hot 100; it peaked at number six in the UK and ascended to the top twenty in Australia. Another song, "Cherry Pie", was slated for a release in late 2005, but the plans to make a video were canceled. It was released to radio stations in Spain. Rebirth was certified Platinum in the U.S. by the RIAA. Lopez was then featured on LL Cool J's single "Control Myself", which was released on February 1, 2006. It reached number four on the U.S. Billboard Hot 100 and number two on the UK Singles Chart. It was Lopez's first U.S. top ten hit in three years. Rebirth has had most success in the UK, where overall most of her singles have reached the top five.
Personal life
It was reported that Lopez and Anthony were taking professional business meetings at the Church of Scientology Celebrity Centre in Hollywood, California, in late 2006. It was also rumored that Lopez and Anthony became Scientologists during that period with the help of Angelo Pagan, the husband of King of Queens actress and scientologist Leah Remini. Just prior to those reports, Lopez said to NBC, "I'm not a Scientologist, I was raised Catholic. But it's funny the way people come at it. To me it's so strange. These are some of the best people I've ever met in my life." She added, "My dad has been a Scientologist for 20 years. He's the best man that I know in my life and so, it's weird to me that people want to paint it in a negative way."
On November 7, 2007, the last night of her "En Concierto" tour, Lopez confirmed she was expecting her first child with husband Marc Anthony. The announcement ended months of speculation over the pregnancy. Her father later confirmed on February 5, 2008, she was expecting twins. Lopez gave birth on February 22, 2008 to fraternal twins, a girl and a boy, Emme Maribel Muñiz, and Maximilian "Max" David Muñiz. The twins were introduced in the March 11, 2008 issue of People magazine for which the magazine paid $6 million. Jennifer Lopez is also a practitioner of Krav Maga.
2007–08: Como Ama Una Mujer and Brave
Lopez officially released her first full Spanish-language album, Como Ama una Mujer, in March 2007. Her husband, singer Marc Anthony, produced the album with Estefano, except for "Qué Hiciste", which Anthony co-produced with Julio Reyes. The album peaked at number ten on the Billboard 200, number one on the U.S. Top Latin Albums for four straight weeks and on the U.S. Latin Pop Albums for seven straight weeks. The album did well in Europe peaking at number three on the albums chart, mainly due to the big success in countries like Switzerland, Italy, Spain, France, Belgium, Greece, Germany, Austria, and Portugal. On July 24, 2007 Billboard magazine reported that Lopez and husband Marc Anthony would "co-headline" a worldwide tour called "Juntos en Concierto" starting in New Jersey on September 29. Tickets went on sale August 10. The tour was a mix of her current music, older tunes and Spanish music. In a later press release, Lopez announced a detailed itinerary. The tour launched September 28, 2007 at the Mark G. Etess Arena and ended on November 7, 2007 at the American Airlines Arena in Miami, Florida. The lead single, "Qué Hiciste" (Spanish for "What Did You Do"), was officially released to radio stations in January 2007. Since then, it has peaked at 86 on the U.S. Billboard Hot 100 and number one on the Hot Latin Songs and the Hot Dance Club Play. It also went top ten on the European chart. The video for the song was the first Spanish-language video to peak at number one on MTV's Total Request Live daily countdown. The second single released is called "Me Haces Falta" and the third is "Por Arriesgarnos". Lopez won an American Music Award as the Favorite Latin Artist in 2007. With Como Ama Una Mujer, Jennifer Lopez is one of the few performers to debut in the top 10 of the Billboard 200 with a Spanish album.
Lopez released her fifth English studio album (sixth studio album overall) Brave on October 9, 2007, six months after Como Ama una Mujer was released. She collaborated with producers Midi Mafia, J. R. Rotem, Lynn and Wade and Ryan Tedder, with Rotem working on some tracks with writing partner Evan "Kidd" Bogart. Earlier, on August 26, 2007, ABC premiered a promo for the fourth season of Desperate Housewives, featuring a snippet of the song "Mile In These Shoes". "Do It Well" was released as the lead single and reached the top 20 in many countries. "Hold It, Don't Drop It" was released as the second single in certain European territories only. The third single was set to be the title track "Brave", and it was even posted on director Michael Haussman's official website that filming of the music video for the song had completed, however, the release of "Brave" as a single was eventually scrapped, most likely due to low album sales.
2009–present: Love?
From her 2007 pregnancy Lopez had been writing her then-confirmed seventh studio album, Love? due for release in Summer 2010. It features productions from Danja, Jim Jonsin, Darkchild, Chris n Teeb (from Dropzone), Tricky Stewart, The-Dream, D'Mile Mike Caren, Jean Baptiste and The Neptunes. A song titled "Fresh Out The Oven" featuring Miami rapper Pitbull surfaced online in October 2009 but her record label said that it was simply a buzz single. It has since topped the Hot Dance Club Songs chart. The project's official lead single, "Louboutins", had its radio debut on November 23, 2009, following the song's premiere and performance at the 2009 American Music Awards. The song only managed to enter the Hot Dance Club Play chart six weeks after release and reaching number 1, however, it failed to enter any other chart, including the Billboard Hot 100. In late February 2010, it was confirmed that Lopez and Epic Records have parted ways. Lopez's manager, Benny Medina confirmed the news saying "Jennifer had a wonderful relationship with the Sony Music Group, and they have shared many successes together, but the time was right to make a change that best serves the direction of her career as an actress and recording artist, she is grateful and appreciative to everyone at Sony for all that they accomplished together."
Lopez later released a statement to the media where she said that she had already completed her contractual obligations with Sony Music Entertainment and Epic Records and decided it was for the best to end the partnership on amicable terms. She added that she found a new "home" for the album 'Love?' and it will be coming out Summer 2010. Shortly after being spotted talking to Island Def Jam Music Group's chairman and CEO L.A. Reid, it was confirmed on March 19, 2010 that Lopez signed with Def Jam Recordings, and is working on new material for Love? with RedZone Entertainment (Kuk Harrell, The-Dream and Tricky Stewart).
Other projects
On April 10, 2007 Lopez made an appearance as a mentor on American Idol. Lopez also became the executive producer of the eight-episode reality show, DanceLife, which ran on MTV and began on January 15, 2007. Lopez helped select the show's participants and made cameo appearances. She then served as executive producer of a miniseries broadcast on Univisión. Titled after her CD Como Ama Una Mujer, it ran in five episodes from October 30 to November 27, 2007, and starred Adriana Cruz.
Lopez signed a contract as star and executive producer of an unscripted reality series for TLC, a division of Discovery Communications Inc. The series was to show the launching of her new fragrance, and not focus on her family. The series never materialized.
Read more
Jennifer Lopez Picture Gallery
Latest headlines