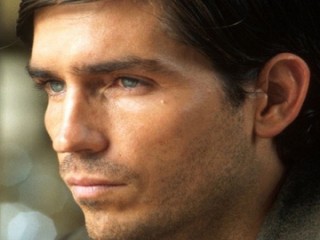 Jim Caviezel biography
Date of birth : 1968-09-26
Date of death : -
Birthplace : Mount Vernon, Washington, United States
Nationality : American
Category : Arts and Entertainment
Last modified : 2011-09-27
Credited as : actor, The Passion of the Christ,
James Patrick Caviezel, Jr.
is an American film actor, usually credited as Jim Caviezel. Although he has been working as a film actor for a number of years, arguably the most prominent role of his career came in 2004 when he played Jesus Christ in the powerful drama The Passion of the Christ. Before this film, Caviezel's best known role came in 1998's World War II drama The Thin Red Line. As an actor, Caviezel also received press coverage for his refusal to do certain kinds of nude scenes out of respect for his wife and Roman Catholic faith.
Born on September 26, 1968, in Mount Vernon, Washington, Caviezel (pronounced kuh-VEE-zel) is the son of James and Maggie Caviezel. His father was a chiropractor who played college basketball at the University of California at Los Angeles. His mother had studied theater in school. Growing up in Conway, Washington, with his three sisters and one brother, Caviezel was a talented mimic who loved basketball. All five siblings played college basketball. Though Caviezel had the least amount of talent in his family, he also worked the hardest to improve his game.
Caviezel initially attended Mount Vernon High School, then transferred to O'Dea High School, a Catholic school, because it offered a better chance to play basketball. Caviezel finally graduated from Kennedy High School in Burien, Washington, where he also went to play basketball. After high school, Caviezel spent two years at Bellevue Community College. He attended the school so he could continue to play basketball. The coach of the team said he believed that Caviezel was the hardest worker that he had seen in 30 years.
During his sophomore year, Caviezel suffered an injury which curtailed his basketball playing career. When he transferred to the University of Washington, he was unable to play long term and knew he would never play professional basketball. While recovering from his injury, he stumbled upon acting. Caviezel ended up graduating from the University of Washington with his degree in drama. Basketball, however, informed his career choice. He told Nancy Mills of the Daily News, "I never had the talent to be a great basketball player, but basketball took me to college and gave me discipline. It prepared me to be an actor, and it kept me from walking away and quitting when times got tough."
Caviezel began his professional acting career on stage in Seattle. He appeared in productions of plays such as The Matchmaker and Come Blow Your Horn. Caviezel's first film role came in 1991 in My Own Private Idaho. Though he only had two lines in his role as an airline clerk, it led to a Screen Actors Guild card for the young actor.
After My Own Private Idaho was completed, Caviezel moved to Los Angeles to further his career. He lived in the home of a friend of a friend for about five years. While Caviezel auditioned for roles, he worked as a waiter at places like Gladstone's. Some of his early roles were on television, including a 1992 guest appearance as a basketball player on The Wonder Years.
To further his craft, Caviezel auditioned for and was accepted at Juilliard. He planned on studying there beginning in 1993. But when he was cast in a small role in the film Wyatt Earp, he decided to take the role. Around the same time, Caviezel was diagnosed with Attention Deficit and Hyperactivity Disorder. He also had problems with dyslexia.
In Wyatt Earp, Caviezel played Warren Earp, the brother of the title character. Though he appeared in only a few scenes of the biographical western, he charmed director Lawrence Kazden and was asked to stay for the whole shoot. Caviezel followed this up with a television role. In 1995, Caviezel appeared in a miniseries on CBS, Children of the Dust. Though he auditioned for many other roles in television and film, including the hit prime-time soap Melrose Place, he was considered odd by some casting directors and was often rejected. What attracted some and repelled others was Caviezel's intensity and focus.
As Caviezel's acting career started to build, he married Kerri Browitt around 1996. The couple met on a blind date set up by Caviezel's sisters. A high school English literature teacher, she had played college basketball in Washington. In addition to a love of basketball, the pair shared common, deeply held religious beliefs.
In 1996 and 1997, Caviezel had small roles in Hollywood films of varying quality. In Ed, a baseball comedy featuring Friends star Matt LeBlanc, Caviezel played a member of the baseball team. The monkey in the film outplayed his character to become the team's third baseman. In the more intense drama The Rock, Caviezel played a fighter pilot. The actor only had a few lines in the critically panned G.I. Jane, which starred Demi Moore. Caviezel played a rather unintelligent Navy SEALs recruit.
Caviezel received the first big break of his career when he was cast in the 1998 film The Thin Red Line. Helmed by acclaimed director Terrence Malick, the film was an adaptation of a popular book about World War II. An ensemble piece, The Thin Red Line featured many Hollywood big names as well as relative unknowns like Caviezel. His character, Private Witt, was a native of Kentucky who often went AWOL and did not always understand the war. Though not originally written that way, Caviezel's Witt ended up being the central character in Malick's musings on war after the film was edited.
Because Malick cast Caviezel in his film and enjoyed working with him, more quality rules came the actor's way. Director Ang Lee cast Caviezel as a leader in his Civil War drama Ride with the Devil. In 2000, Caviezel had the lead in Frequency, a popular dramatic film about time travel. He played John Sullivan, a homicide cop who lives in contemporary New York City. Using a short-wave radio, Caviezel's Sullivan is somehow able to communicate with his fireman father, who has been dead for years, before his death. Caviezel's character tries to stop his father's death, which happened in a warehouse fire 30 years earlier. The actor was attracted to the role in part because eight months before filming started, Caviezel's own father had open heart surgery.
Though Caviezel primarily appeared in dramatic roles, he did not just appear in big-budget films. In 1999, he shot the independent film Madison, which was not released until 2001. The film focused on the hydroplaning racing circuit. Caviezel played an engineer in a small town who fought to keep a hydroplaning racing tournament in his community, though San Diego was trying to lure it away.
However, most of Caviezel's roles were in mainstream films. In 2000, he played a homeless heroin addict in Pay It Forward. The young lead in the film brings Caviezel's character into his family's home. The following year, Caviezel had the male lead in the thriller Angel Eyes. He played a man suffering from amnesia who has a connection to a police officer played by singer/actress Jennifer Lopez. Caviezel gained notoriety for the role because he refused to do a nude love scene with Lopez. He declined because he believed it would disrespect his relationship with his wife.
Despite such stances, Caviezel's acting career continued to progress. In 2002, he played the lead in an adaptation of The Count of Monte Cristo. Based on the classic novel by Alexander Dumas, Caviezel's character was the hero Edmond Dantes. Dantes is held in prison under false circumstances for 13 years. His imprisonment is the result of a betrayal by his best friend and after escaping from prison, Dantes exacts his revenge. Caviezel was attracted to the role in part because of his faith and the theme of redemption that underlined the film's action.
Caviezel was known for his intense preparations for his film roles, and The Count of Monte Cristo was no exception. In addition to reading the book, he also researched the author, his motivations for writing the book, and what Dumas was interested in. This led Caviezel to Napoleon Bonaparte, the nineteenth century French political and military leader. The actor found what Dumas and Bonaparte had in common, and read related books. Caviezel also learned fencing and other skills.
As an actor, Caviezel took risks, sometimes taking roles out of character. In 2002, he played a supporting role in the thriller High Crimes. He played the husband of a character played by actress Ashley Judd. Caviezel's character was a military officer accused of war crimes who switches his identity and is charged with murder. His wife defends him in court. As with Angel Eyes, Caviezel would not do certain nude scenes in this film.
Caviezel followed High Crimes with another dramatic thriller, 2003's Highwayman. The wife of Caviezel's character was killed by a serial killer who uses a 1972 Cadillac El Dorado to murder his victims. Caviezel's character hunts him down to avenge his wife's death.
Caviezel's next film brought him the most attention of his career. When the actor initially met with first-time director Mel Gibson, a well-known actor who appeared in films such as Mad Max and Lethal Weapon, and his producing partner Stephen McEveety, he was told it was about a role in a surfing film. However, the surfing film was just a ruse to get the actor to talk, while Gibson and McEveety were looking to cast him as Jesus Christ in Gibson's film The Passion of the Christ. Though McEveety believed Caviezel was odd, the actor was Gibson's first choice, in part because of his soulful eyes.
Caviezel took the role, which focused on the last hours of Christ's life. He had to learn Aramaic, Hebrew, and Latin for the role, and underwent eight hours of makeup most days of the shoot. But all his preparation for the role could not ready him for the physical suffering he underwent during the production. During scenes in which was beaten, an actor accidentally lashed him twice after missing the boarding that was protecting his back. During the "Sermon on the Mount" scene, he was struck by lightning. Carrying the heavy cross in another scene, he separated his shoulder. The crown of thorns gave him migraines. Shot in Italy in winter, the crucifixion scenes were particularly brutal. A cold wind blew on the actor, who was wearing only a loincloth, and he developed hypothermia.
When The Passion of the Christ was released in 2004, Caviezel was praised for his portrayal of Christ. He did not have many lines in the film, but conveyed much of what the character was feeling through his face, body language, and eyes. While Caviezel received accolades, the film itself was controversial among critics. Some critics had problems with the violent, brutal, unflinching look at how Christ was beaten and crucified. Others were unsure how true to the Bible the film really was. Despite the controversy, The Passion of the Christ made about $600 million through November of 2004.
Caviezel followed up The Passion of the Christ with two other films in 2004. He played another hero, golfer Bobby Jones, in the independent film Stroke of Genius. Jones retired at the age of 28 from competitive golf after winning the original Grand Slam of Golf. Though he always played as an amateur, he dominated professional golf. Jones went on to build Augusta National in Georgia, where the Masters Tournament is still played. Caviezel never played a full round of golf in his life, even after filming ended. Caviezel also appeared as a villain in the science-fiction thriller The Final Cut which co-starred Robin Williams and Mira Sorvino.
Of Caviezel's ability to play many types of characters-especially tortured souls-so well, his acting coach, John Kirby, told Richard Seven of the Seattle Times, "He has such a soul, such a spiritual center, that it is easier for him to show everything. He's not a cliché. It's real."
Read more
Latest headlines