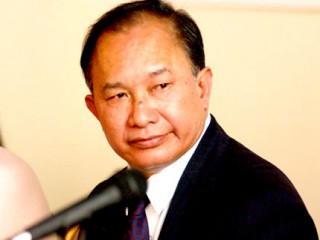 John Woo biography
Date of birth : 1946-05-01
Date of death : -
Birthplace : Guangzhou, China
Nationality : Chinese
Category : Arts and Entertainment
Last modified : 2010-09-10
Credited as : Film director and producer, screenwriter, Mission: Impossible with Tom Cruise
John Woo, also known as
Yusen Wu, Wu Yusen, John Wu Yusen, Ng Yu Chen, Wu Hsiangfei, John Wu
born May 1, 1946 in Guangzhou, China is a Chinese film director, producer and screenwriter.
In the words of writer-director Quentin Tarantino, whose film Reservoir Dogs stretched the boundaries of the police thriller, "
John Woo
is the most exciting director to emerge in action cinema since Sergio Leone." Tarantino's remark, which appeared in an article in Vanity Fair magazine, likens the Hong Kong filmmaker to Leone, the inventor of the "spaghetti Western." It is an apt comparison in numerous respects, for, like Leone, Woo has brought an auteur's sensibility to a less-than-revered cinematic form, and like his Italian forebear, he has revitalized that form by injecting a native passion into an American tradition.
After shaking up the Hong Kong film world with his distinctive blend of choreographed violence and melodrama, Woo became the first Asian director to make a mainstream Hollywood film when he directed the Jean-Claude Van Damme vehicle Hard Target in 1993. Although studio politics and the ratings system forced him to dilute the project, his uncommon style came through on screen, marking a turning point in the film industry: American action films would never be the same. A writer for Film Threat magazine--a periodical that values the genre highly--declared, "Woo is arguably the best action director at work in the world today."
It was not until 1997's Face/Off that fans and critics once again saw the qualities they had so admired in Woo's early films. Face/Off was lauded by critics as the director's first "Woo-like" American film. Less impeded by studio and ratings demands, Woo was free to use his signature style of action imagery. In a Commonweal review of Face/Off, Richard Alleva wrote, "John Woo is still what Steven Spielberg used to be: a little boy who can hypnotize adults."
Combines Action with Style
In the opinion of Vibe critic Lawrence Chua, "Woo is a director capable of conveying the poetry of excess and the spare elegance of honor among the damned," while Bob Strauss of Pulse! called the director's Hong Kong films "tortured morality tales done up in gleeful, all-saturating crimson, with shameless dollops of hokey melodrama, clenched-teeth homoeroticism, and gratuitous outrage piled on for good measure." The sheer quantity of gunfire in Woo's best-known work--most of which stars iconic leading man Chow Yun-Fat--and the florid emotion of his usually doomed characters provided a giddy charge for U.S. audiences weaned on formulaic Hollywood action movies.
Yet it is the stylistic bag of tricks that Woo brings to his epic shoot-outs that has made him an idol for film students and festival audiences outside of Hong Kong. A contributor to Vanity Fair related the story of a Hollywood film executive who on viewing Woo's 1989 effort The Killer grudgingly admitted, "Well, I guess he can direct an action scene." Tarantino, hearing this, exclaimed, "Yeah, and Michelangelo can paint a ceiling!" For his own part, Woo told Strauss of Pulse!, "I choreograph action like you'd design a dancing sequence in a musical. I have a sense of the beauty and the rhythm of the action, the atmosphere, and the action's emotional arc. Everything is clear in my mind before I shoot." The effect of this clear vision, wrote Owen Gleiberman of Entertainment Weekly, is "a sense that what you're watching is at once exquisitely choreographed and exquisitely random.... Woo, employing a supercharged blend of slow motion and fast editing, breaks a scene down into hard, atomic kernels of mayhem."
Woo brings something besides an artistic touch to action film, however. He brings to Hollywood an Asian perspective of how to cope with a violent world, and he celebrates the Asian action hero. Woo's films made in Hong Kong, where he had the freedom to fully develop his vision, also show his understanding of the importance and dynamics of male bonding. Jillian Sandell wrote in Film Quarterly, "While Hollywood action films typically celebrate the male body in a very literal way ... Woo's films valorize a model of masculinity that combines an understated emotional intensity with the physical strength and expertise of a deadly killer. This is a masculinity which celebrates both strength and intimacy, and where male bonding can suggest an erotic charge without the associated anxiety such relationships often trigger within the Hollywood action genre."
Woo also brought changes to Hong Kong action films. Although his A Better Tomorrow is regarded as the film that broke with the martial arts tradition by supplying his heroes and villains with guns, Woo continued to rely on Asian values in directing the expressions and movements of his actors. As Sandell explained, "Woo's use of stoic heroes who kill dozens of foes while remaining committed to a strong sense of honor and chivalry is indebted to earlier martial arts films." Jonathan Penner of Harper's Bazaar stressed that Woo sees "his violent art as something special, whose beauty lifts it high above any conventional discussion of right and wrong." Penner quoted Woo as saying, "I'm a romantic. My kind of hero doesn't really exist in the world. When I'm shooting movies, I'm creating the type of world I'd want to live in."
"I actually hate violence," Woo declared in an Interview exchange with actor Lance Henriksen, who played the villain Fouchon in Hard Target. "When I was a kid I saw a lot of it. My family was poor and we lived in the slums. There were drug killings every day, and I remember two big riots where people died in front of our door, killed by police. I want to use the violence in my films to send a message."
Learns Filmmaking in Hong Kong
Woo was born in Guangzhou, China, in the mid-1940s; his family moved to Hong Kong when he was three years old. There, they experienced abject poverty and even homelessness. Woo recalled that American missionaries helped the family survive and that his childhood sickness forced his father, a scholar, to spend all his money on young John's treatment. When Woo was older, however, he could afford to see movies, and he immersed himself in Hollywood genre pictures. Somewhat later he discovered the artistry of directors like Akira Kurosawa, Alfred Hitchcock, and, of course, Leone. Although the carnage in his films would one day be legendary, Woo himself has always had a mild disposition. "I'm a peace-lover," he told a contributor to Film Threat. "Besides, I tried to learn karate in school. I failed. My friends knocked me down."
Woo wanted to be a filmmaker or a painter. He began experimenting with eight millimeter film--the "home movie" medium before the advent of camcorders--as well as theater and writing while attending Matteo Ricci College. "In Hong Kong they have no film school, and my family could not afford for me to continue getting an education after I graduated high school," he explained to Ray Greene of the L.A. Village View. "I wanted to go to the United States to study film, or to Taiwan to study art. But my family couldn't afford for me to do it, and I needed to get a job."
He entered the professional film world in 1969, working his way up from script supervisor and production assistant at Cathay Film to assistant director at Shaw Brothers, the most illustrious and prolific film production facility in the Far East. He worked under the famed martial arts filmmaker Chang Cheh before making his feature directorial debut in 1973 with the independent film The Young Dragons. After the Golden Harvest distribution company agreed to handle it, Woo signed a contract with them that obliged him to make numerous genre films. Under various names he began filming martial arts epics, including 1975's Countdown in Kung Fu, the first vehicle for feature action luminary Jackie Chan, and even oversaw the filming of a Cantonese opera. Soon Woo found himself assigned to nothing but comedies; he quit the company in frustration in 1983, but ended up making two more comedies in Taiwan, despite finding little hilarity in his own situation.
Making His Mark
Returning to Hong Kong in 1985, Woo was prepared to drop a bombshell on the domestic cinema. After collaborating with Tsui Hark, another film visionary whose "Chinese Ghost Story" films would be tremendously successful, Woo joined Hark's Film Workshop Company and was given the opportunity to realize his dream project, the gangster drama A Better Tomorrow. Enlisting two talented unknown actors, Leslie Cheung and Chow Yun-Fat, Woo combined the kinetic mayhem of action masters like Leone and Sam Peckinpah with distinctively Chinese themes of loyalty and honor. Chow, in a very un-Chinese raincoat, chewing meditatively on a toothpick as he fired two pistols at once, became a screen hero overnight, and his charisma became a touchstone of Woo's work.
A Better Tomorrow became the most successful film in Hong Kong history and caused its filmmakers to be noticed in the film going capitals of the world. A contributor to American Cinematographer noted that such films made Hong Kong "one of the few places on earth where the audience came to demand its own indigenous cinema over American imports." Woo made a sequel, A Better Tomorrow II, which he subsequently lambasted. He then went on to refine his self-styled "romantic violence" in Just Heroes and his 1989 smash The Killer. The latter film, sporting what a critic for Esquire called a "borderline-camp plot," established his reputation in the West and was the first of his films to be available on videotape in the United States.
Chow plays the title role in The Killer, portraying an assassin who accidentally blinds a nightclub chanteuse while wiping out one of his targets; he vows to take one more assignment to help her pay for a cornea transplant and develops a deep bond with the cop who trails him. Woo told Vibe's Chua, "Both the killer and the cop have two things in common--justice and honor." This description fits many of the cop-criminal bonds in Woo's movies. Hal Hinson, reviewing the film for the Washington Post, stated, "Watching John Woo's The Killer may be like eating popcorn, but it's not just any old brand; it's escape-velocity popcorn, popcorn with a slurp of rocket fuel. Its story is a collision of exuberant pulp, samurai mythology, and modern, urban noir."
Woo's 1990 epic Bullet in the Head stands as his most tragic and personal work to date. "An atrocity picture with a conscience," in the words of Time critic Richard Corliss, it follows three young friends who go to Vietnam in the 1960s hoping to make their fortune and chronicles their bloody path to ruin. Woo combined the politics of the period with some interestingly anachronistic references to mainland China's 1989 anti-democratic crackdown, including specific allusions to the notorious massacre in Tiananmen Square. In a particularly chilling scene, Woo recreated the North Vietnamese prison camps and their brutal games of Russian roulette. The anti-Communist fury of this work reflects the despair of Woo and many of his compatriots in the face of Hong Kong's impending control by China.
After this excursion into painful historical territory, Woo made the comedy Once a Thief in 1991 and the all-out action film Hard-Boiled the following year. Hard-Boiled signaled Woo's ability to tone down his trademark melodrama and achieve a slickness once thought to be the exclusive province of Hollywood. It also contains shoot-outs--in such unlikely locales as a teahouse full of caged birds and a hospital full of newborn babies--that make American gunfests like Die Hard look tame by comparison.
Hollywood Beckons
His reputation in the West having grown substantially, Woo finally had the opportunity to make a film in Hollywood. Even so, he soon discovered that the big studios were not sure he could deliver an English-language hit; after poring over a mountain of scripts, he selected Chuck Pfarrer's Hard Target, the story of homeless vets hunted for sport by cruel, rich men. The film was released by Universal, and horror-film maverick Sam Raimi--one of Woo's biggest fans--was one of its executive producers. With Jean-Claude Van Damme in the lead, it appeared likely to be a hit.
During the film's production, Woo expressed satisfaction with the high level of professionalism among American film crews although he was limited by U.S. safety regulations making some wild stunts from his Hong Kong films harder to achieve. Russell Carpenter, director of photography for Hard Target, told Barbara Scharres of American Cinematographer that before he took the assignment he watched Hard-Boiled and The Killer expecting "rinky-dink" Hong Kong cinema. Instead, he reported being "impressed with the technical acuity, flair, and polish of John's films. What's more, I was impressed that his films operate on many levels that American films don't. The story had several layers, and the acting was excellent. I saw that John was a formidable filmmaker."
Woo's cinematic ideas were indeed formidable, especially when it came to realizing them. While many reviewers rhapsodized over Woo's energetic visuals, Carpenter was able to explain a bit of how they work. "John likes to surround the action with his cameras, with many angles, many of them very wide," he told Scharres. In addition, Carpenter noted, "there might be four or five other cameras, manned and unmanned, on a variety of different focal lengths and running at different speeds," as well as multiple cameras mounted on dollies, often moving toward one another, but "miraculously avoiding each other's field of view." The upshot of all this is that Woo "knows that each camera is going to contribute a bit of energy to the whole, and that when all that energy from those cameras comes together it's like nuclear fission." Carpenter insisted that Woo had whole sequences "edited in his head before he [came] to the set. There aren't many people you can say that about."
The Genuine Article
At the same time, Woo impressed the crew with his serenity and kindness on the set. Carpenter revealed that during a shot setup on a bridge, "John came up to me and said 'Russ, I don't see you doing anything.' Immediately I tensed up. And he said, `I want you to get to work right away.' And I replied, 'OK, what can I do?' He took me over to the bridge as the sun was coming up and said to me, 'Admire that sunrise.'" David Chute, a film writer who worked as the film's unit publicist, told Time's Richard Corliss that Woo is "without ulterior motives, so the set was remarkably free of backbiting, infighting, or ego fits." Mostly what Woo's American collaborators admired was the director's artistry. "He's the master," enthused Raimi to a Detroit Metro Times critic. "I'd peel the tape off his splices with my teeth, I think so highly of him."
Unfortunately for Woo and his admirers, the graphic nature of his violent sequences threatened to tar his film with the brush of an NC-17 rating, generally understood to be box office poison. As a result, he had to re-edit the film several times, and its effect, many critics and the director agreed, was diluted. Test audiences also balked at the complexity and genre deviations of Woo's approach. "Here [in the United States], it gets very complicated; there is so much politics, so many personalities who want to make decisions," he complained to Pulse! writer Bob Strauss. Movie-making-by-committee, very much the norm in Hollywood, was still alien to him. "In Hong Kong, I can get everything I want done in an action sequence. But here, every time, it's got to be changed by someone else--the star, the producer, the studio. It's still good action, but it's not like dancing anymore."
Reviewers generally agreed. A critic for Daily Variety labeled Hard Target "a briskly vigorous, occasionally brilliant actioner, [but] a compromised work, a stylistic hybrid of the American and Hong Kong action pix [lacking] the unique vision" of Woo's earlier work. In Time, Richard Corliss admired Woo's energy despite the film's admitted shortcomings: "Here, you feel, is a movie-maker, a popular artist with an infectious joy in his craft." A reviewer for the L.A. Weekly, on the other hand, found Woo overrated in general--at best "a fine director of stunt doubles"--and charged essentially that his "lousy action films" differ from domestic ones only in the novelty of their being foreign. After the cuts he was forced to make for an R rating, Woo himself was disappointed with the final product, confiding to John Penner in Harper's Bazaar that "Hard Target is not a 'John Woo film.'"
Despite the film's lukewarm reception and the tedious studio politics he'd endured, Woo was determined to find his niche in American film. It seemed unlikely that he would lose focus in his new milieu. "It's like climbing a mountain," he said to Henriksen in Interview. "Every climb is different--it's challenging to me. When I am engaged in making a film I reach a new apex, from which I am able to see an idea realized, or a new world." He added, "In that sense, American films are a brand new mountain for me--and a very high one."
Woo's next American film was
Broken Arrow
, a $60 million action-thriller, written by Speed's Graham Yost and starring John Travolta and Christian Slater. In the film, Travolta plays a military pilot who deliberately crashes his B-2 bomber in order to hijack its payload of nuclear warheads; Slater is the man who must stop him. Critics generally praised Woo's artful direction, complimenting the way he handled the film's many complicated action, explosion, and flight scenes. Brian D. Johnson observed in Maclean's that Woo "seems intent on giving Hollywood many movies for the price of one."
Several critics, however, believed that Broken Arrow was in some ways atypical of the director's work. David Ansen of Newsweek commented, "It may well be Woo's first big American commercial hit. But the Woo signature--that passionately nutty operatic style--has been erased, even more than in his first Hollywood film, Hard Target ... will Woo ever be Woo again?" And Sandell wrote, "While Woo's Hong Kong films allow ambiguity about the nature of "hero" and "villain," Hard Target and Broken Arrow allow none of this confusion and instead displace anxieties about each man's allegiances onto ambiguity about their masculinity. In this way, Woo's Hollywood films follow much more closely the traditional U.S. action buddy film ... it is no accident that Woo's move to Hollywood and the generic action film coincides with his turn to more stereotypical depictions of masculinity."
A Return to Form
In the 1997 action film Face/Off, Woo recaptured the style that had made him such a critical success. Travolta again starred, this time as federal agent Sean Archer, who has dedicated his life to apprehending Castor Troy (played by Nicholas Cage), an infamous international terrorist and the murderer of Archer's son. In the film's opening action sequence, which involves a helicopter, a Lear Jet, a fleet of police cars, and a shoot-out in an airplane hanger, Archer and his FBI anti-terrorism team manage to capture Castor and his brother, Pollux, but not before Castor plants a bomb in downtown Los Angeles. Archer and his team discover the plans for the bomb, but are unable to determine its location or when it will explode. With Castor in a coma and Pollux refusing to talk, Archer agrees to a desperate plan: he will become Castor Troy, go to prison, and get Pollux to reveal the location of the bomb. But in order for the mission to succeed, the deception must be more than skin deep--literally. Doctors at a top-secret research laboratory surgically remove Archer's face and replace it with Castor's. Archer's voice is electronically altered, and all his identifying marks--fingerprints, scars, birth marks--are replaced with Castor's. Castor, still comatose, is left faceless.
In prison, Archer (now played by Cage) convinces Pollux that he is Castor, and Pollux divulges the location of the bomb. Meanwhile, the real Castor Troy regains consciousness at the laboratory. Dismayed and enraged, he decides to make the best of a bad situation: if Sean Archer can become Castor Troy, then Castor Troy can become Sean Archer. After the doctor completes the procedure, Castor (now played by Travolta) and his henchmen destroy the lab and kill everyone who knows about the mission. With their roles now reversed, Archer and Castor spend the rest of the movie pursuing each other in a series of thrilling action scenes.
Although some critics found the plot far-fetched, Woo's attention to presenting his character's psychological and emotional development added depth to the film, so that it became more than a testosterone-driven action flick. Leah Rozen of People called it a "taut psychological thriller," asserting, "John Woo proves himself as adept at delineating the emotional growth of his characters as he is at composing bravura action scenes." The sum of Woo's many small touches made the film an "elegant, high-spirited, intensely satisfying production," according to Lisa Schwarzbaum of Entertainment Weekly. Although it was Woo's third American film, Schwarzbaum thought, as did many other critics, that Face/Off was "the first to approach the dazzle of [Woo's] Hong Kong stuff." Richard Corliss of Time deemed the film the "positively Woo-siest American thriller," and Richard Alleva in Commonweal remarked that Face/Off is the cinematic equivalent of "gourmet junk food." The movie won the Jury Grand Prize in 1997 at the Sweden Fantastic Film Festival.
Another Hollywood Success
The critical and box-office success of Face/Off earned Woo a place among Hollywood's elite directors and put him at the top of superstar-producer Tom Cruise's wish list for his $125-million
Mission: Impossible 2
project. Initially hesitant, Woo told interviewer Marshall Fine in the Detroit News that he finally agreed to direct after Cruise explained that "he wanted a John Woo-style Mission: Impossible" for the sequel. Upon the film's release, critics were quick to point out that Cruise got exactly what he wanted: "eye candy that detonates," in the words of Entertainment Weekly's Owen Gleiberman.
Mission: Impossible 2
centers around a deadly bio-engineered virus hijacked by rogue M:I team member Sean Ambrose (played by Dougray Scott). Cruise's character, Ethan Hunt, must retrieve the virus and its cure at all costs. To do so he enlists the help of Nyah Hall (Thandie Newton), a beautiful jewel thief who also happens to be Ambrose's ex-girlfriend. The action spans the globe, jumping from Australia to Utah to Spain and back to Australia in rapid succession. Along the way Woo maneuvers his cast through a series of memorable action set pieces, including a harrowing rock-climbing sequence, a high-speed car chase on a narrow winding road in the Spanish Alps, extravagant gun fights galore, and a no-holds-barred finale on motorcycles. Washington Post critic Stephen Hunter summed up the raw kinetic energy of Woo's direction as "so far over the top, there ain't no bottom; you're in outer space, sucking for oxygen.... It's one long crescendo after another, as each climax trumps the one before." For A. O. Scott of the New York Times the explosive finale "is a little piece of Hong Kong heaven."
Aside from general praise for Woo's high-octane cinematic bravura, critical reaction to the film's other elements was somewhat more restrained. The plot in particular drew criticism from Hunter, who found it "unmemorable save for the fact that it's incomprehensible." Others complained not of confusion, but of cohesion. Robert Horton of Film.com wrote: "the film doesn't establish that satisfyingly simple ... throughline that would allow us to sit back and enjoy the big splashy action sequences." Despite these complaints, the film earned over $90 million in less than two weeks and went on to become a world-wide box office success. According to Roger Ebert of the Chigaco Sun-Times, Cruise and top studio executives were so pleased with the film that they hoped to convince Woo to direct the third installment of the Mission: Impossible series.
Looking back on his Hollywood career, Woo told Fine: "When I first came here, the hardest thing to learn was that so many people are involved in one project; there are just so many politics." But he soon discovered the secret of the Hollywood system: "The only way to avoid all that is to make a successful movie; then you gain your own power." With Face/Off and Mission: Impossible 2, he proved once and for all that he could bridge the cultural gaps between Hong Kong and Hollywood and make successful movies with his signature blend of elaborately choreographed action, melodrama, and kinetic style. It is a singular achievement, but not surprising to Detroit Free Press critic Terry Lawson, who pointed out that "nobody does this kind of thing better" than John Woo.
In addition to multiple Hong Kong awards for his Chinese language films, Woo is the recipient of the 1998 Saturn Award for best director, for Face Off. In 2001 he was involved in the production of a World War II action drama, Windtalkers, written and directed by Woo and starring Nicholas Cage with Christian Slater.
PERSONAL INFORMATION
Born Yusen Wu, May 1, 1946, in Guangzhou, China; raised in Hong Kong; son of a scholar; married, wife's name, Anne; children: three. Education: Attended Matteo Ricci College.
CAREER
Film director, screenwriter, and producer, 1973--. Worked as script supervisor and production assistant at Cathay Film, Hong Kong, 1969-71; became assistant director at Shaw Brothers, 1971; joined Tsui Hark's Film Workshop Company, Hong Kong, mid-1980s; directed first film, The Young Dragons, Golden Harvest, 1973 (released in 1975). Other directorial credits, some under the names Wu Hsiang-fei and Wu Yu-Sheng, include The Dragon Tamers, 1974; Hand of Death, 1976; To Hell With the Devil, 1981; A Better Tomorrow, 1986; The Killer, 1989; A Bullet in the Head, 1990; Once a Thief, 1991; and Hard-Boiled, 1992. Made U.S. debut with Hard Target, 1993, followed with Broken Arrow, 1996; Face/Off, 1997; and Mission: Impossible 2, 2000. Producer of films, including A Better Tomorrow, 1986; A Bullet in the Head, 1990; Once a Thief (made-for-television), 1996; The Replacement Killers, 1998; Blackjack (made-for-television), 1998; and The Big Hit, 1998. Has also made acting appearances in films, including A Better Tomorrow, 1986.
WORKS
* Writings
* SCREENPLAYS
* 1974: The Dragon Tamers, Golden Harvest.
* 1975: Princess Chang Ping, Golden Harvest.
* 1976: Hand of Death, Golden Harvest.
* 1977: Money Crazy, Golden Harvest.
* 1977: Follow the Star, Golden Harvest.
* 1977: From Riches to Rags, Golden Harvest.
* 1978: Last Hurrah for Chivalry, Golden Harvest.
* 1978: Hello, Late Homecomers, Golden Harvest.
* 1981: To Hell With the Devil, Golden Harvest.
* 1982: Plain Jane to the Rescue, Golden Harvest.
* 1986: Heroes Shed No Tears, Golden Harvest.
* 1986: A Better Tomorrow, Golden Princess.
* 1987: A Better Tomorrow II, Golden Princess.
* 1989: The Killer, Golden Princess.
* 1990: A Bullet in the Head, Milestone Pictures.
* 1991: Once a Thief, Milestone Pictures.
* 1992: Hard-Boiled, Milestone Pictures.
Read more
Latest headlines