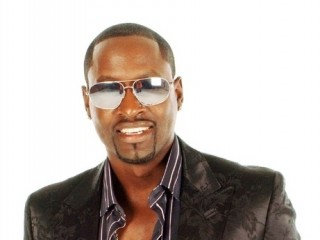 Johnny Gill biography
Date of birth : 1966-05-22
Date of death : -
Birthplace : Washington D.C., U.S.
Nationality : American
Category : Arts and Entertainment
Last modified : 2011-11-16
Credited as : singer-songwriter, R&B music, New Edition band
Johnny Gill is an American R&B singer-songwriter. He is the sixth and final member of the R&B supergroup New Edition, and was also a member of another supergroup called LSG; with Gerald Levert and Keith Sweat. His signature song "My, My, My" has been included on numerous romantic compilations.
In 1983 16-year old Johnny Gill told People Weekly, "I think I'm gonna go a long way." Stacy Lattisaw, a popular R & B singer and a childhood friend of Gill's, agreed. Lattisaw discovered a very young Gill singing with his school glee club. At age 16, Gill embarked on a solo career in R&B. In 1988 he joined the popular group New Edition when Bobby Brown left. When New Edition parted ways in 1989, success followed Gill in his solo career with hit singles like "My, My, My," and "Rub You the Right Way." In 1996 New Edition reunited and recorded a new CD even while its members, including Gill, continued their solo careers.
Gill was born in 1967 in Washington, D.C., the son of a Baptist minister. He started playing guitar at age five and began singing publicly at age seven with the family's gospel group Johnny Gill and the Wings of Faith. Gill's father forced his four sons to rehearse for six hours a day. Lattisaw recognized Gill's talent while he sang for his glee club and asked him to make a demo tape. At the time, Lattisaw had five hit R & B albums to her credit. She sent Gill's demo tape to the president of her record company, Cotillion Records, who signed Gill immediately. Gill was nervous about recording an album. He told Essence, "Recording an album was the hardest thing to do. You start to ask yourself, 'What if this fails?'" The album he recorded for Cotillion in 1983, called Perfect Combination, included the first single "Super Love," which reached the top thirty on the R & B charts. In 1984 the single "Perfect Combination," sung with Lattisaw, reached the top ten on the R & B charts.
In 1985 Gill recorded Chemistry for Atlantic Records, but really made his name when he joined New Edition in 1988. Gill replaced lead singer Bobby Brown, who was busy achieving superstardom with his solo career. New Edition was discovered by Maurice Starr in the early Eighties when the group was performing in a talent show. The group reached the top of the R & B and pop charts quickly after recording its first album. After one album, they left Maurice Starr and signed with MCA. Starr went on to create New Kids on the Block. New Edition continued to hit the top ten pop and R & B charts with its next four albums before Brown left in 1986. In 1988 they recorded Heartbreak with Gill as the lead singer. That album yielded a top ten hit called "If It Isn't Love."
In 1989 the group went its separate ways. Gill wanted to record another solo album. Ralph Tresvant wanted a solo career, and the remaining members of the group--Michael Bivins, Ricky Bell, and Ronnie DeVoe--went on to form a new group called Bell Biv DeVoe. Gill sang on an R&B number one hit in 1989, "Where Do We Go from Here," with Stacy Lattisaw. Gill's solo success was at its height when he recorded Johnny Gill for Motown Records in 1990.
When Gill signed with Motown, the company went all out to tap his potential and sell him as a solo artist. Producers included Jimmy Jam, Terry Lewis, and Kenneth "Babyface" Edmonds, the most auspicious in the business. According to a Rolling Stone contributor, "No expense was spared--great talents were unleashed and the result is good." His fans agreed, turning the album double- platinum. The album was number one on the R & B charts and in the top ten on the pop charts. The two big singles on the album were Babyface's "My, My, My" and Jam and Lewis's "Rub You the Right Way." Both reached number one on the R & B charts and the top five on the pop charts. Rolling Stone commented, "Gill seems poised midway between Freddie Jackson's gentle lover persona and the old Teddy Pendergrass slick seducer routine."
Gill, Bell Biv DeVoe, Bobby Brown, and others like singer Keith Sweat were labeled New Jack R & B. New Jack R & B is a more up- tempo, intensely sexual R & B sound that Gill helped define. An Entertainment Weekly critic remarked, "Johnny Gill can officially be crowned the Marvin Gaye of the new-jack soul generation." Keith Sweat, Bell Biv DeVoe, and Gill toured together for several months. Michael Eck of Billboard magazine reviewed one of their first concerts. He said, "Former New Edition vocalist Gill fit somewhere between Sweat's croon and his former band mates' hip-hopping funk."
Following the success of Johnny Gill, Gill released his next solo effort, Provocative, in 1993. Provocative did not receive the same accolades that Johnny Gill earned. There were no top ten singles although "Long Way from Home" and "Quiet Time to Play" were moderately successful. The album went gold, but considering the double-platinum sales of the previous album, Gill expected more. Meanwhile, his friends from New Edition were experiencing the same disappointment. Bell Biv DeVoe's second album lacked the punch of Poison, and Bobby Brown was all over the tabloids for his bad boy antics and shaky marriage to superstar singer Whitney Houston. In 1996 the group decided to reunite--not just for nostalgia's sake-- but with an agenda. Michael Bivins bluntly stated in Newsweek, "No one should believe we got back together right now for the hell of it. Each of our last projects did pretty poorly, so coming back to New Edition was something all of us really needed to do."
The group recorded a reunion album called Home Again. Bobby Brown and Johnny Gill both performed on the album and toured with the band. Kevin Raub of Rolling Stone declared that the band members "have survived the years with resounding triumph and returned with a vengeance." During their reunion concerts, the band members performed New Edition songs and songs from their solo efforts. During a concert at Madison Square Garden, Bobby Brown shamelessly plugged his latest album Bobby Brown Forever. He announced the album, and while mooning the crowd declared that those who didn't like it could kiss his a--. Gill also had an album to promote. In the fall of 1996, Motown released Let's Get the Mood Right. The New Edition reunion did not worry Motown executives. The executives considered it free publicity for the new album, not a distraction. Gill sang lead on only one song from Home Again.
Let's Get the Mood Right included the same producers used for Johnny Gill and more. Gill, R. Kelly, Babyface, Jimmy Jam, Terry Lewis, and Tony Rich all produced songs on the album. Billboard called the album a "collection of romance-laced tracks that are highlighted by powerful chops." Gill, who at 16 shied away from sexual lyrics in music, now depends on a female audience to fall for his crooning. His counterparts, like Keith Sweat, also depend on the feminine crowd for their record sales. At the Madison Square Garden concert, Raub remarked, "Keith Sweat made love to the stage for 30 minutes before New Edition stole the show."
Let's Get the Mood Right included many ballads, but like Gill's other albums, the styles vary from song to song. Some songs have a true R & B sound, while others expose his gospel roots with hymn- like qualities. Gill told Jet, "I want to be able to do it all and just be known as an entertainer without a label." All of his songs have one thing in common--a love for women. Many songs contain sexually charged lyrics. He wrote in his website literature: "When it comes to singing or loving, intimacy is everything. As an artist, my hope is to become more intimate with my creativity. As a man, I want intimacy with a woman." In Ebony, Gill professed that he loves all women, especially Black women. He said, "I believe that love is color-blind, but Black women possess a unique beauty and an inner strength that has held the Black family together through centuries of turmoil and strife." With songs like Babyface's "Let's Get the Mood Right," Gill can expect to achieve intimacy with his audience for a long time.
His latest recording, "You For Me (The Wedding Song)" from the Madea's Family Reunion soundtrack received strong reviews from music critics as well as the general public. In 2008, Gill, as a member of New Edition, was the recipient of the Golden Note Award at ASCAP's 21st Annual Rhythm & Soul Music Awards.
With over 80 television and film appearances as a singer and actor, Gill earned much acclaim for his cameo role on the hit TV show, Family Matters (TV series) and recently thrilled audiences singing "You For Me" in the movie "Madea's Family Reunion."In october 2004 Rub You The Right Way appeared in popular videogame Grand Theft Auto: San Andreas, playing on R&B, Soul radio station CSR 103.9. Gill most recently starred in the 2009 stage play "A Mother's Prayer", which also stars Robin Givens, Shirley Murdock and Jermaine Crawford.
In 2011 Johnny Gill released his sixth studio album called "Still Winning"; which is his first album in 15 years. The first single off the album is called "In The Mood."
Selective Works:
-Solo albums Perfect Combination (includes "Super Love" and with Stacy Lattisaw "Perfect Combination"), Cotillion, 1983.
-Chemistry, Atlantic, 1985.
-Johnny Gill (includes "My, My, My" and "Rub You the Right Way"), Motown, 1990.
-Provocative (includes "Long Way From Home" and "Quiet Time to Play"), Motown, 1993.
-Let's Get the Mood Right, Motown, 1996.
-With New Edition; on MCA Records Heartbreak (includes "If It Isn't Love"), 1988.
-Greatest Hits, 1991.
-Home Again, 1996.
-Other appearances Christmas Cheers from Motown, Motown, 1989.
-(With others) New Jack City (soundtrack), Giant, 1991.
-(With others) Boomerang (soundtrack), 1992.
-(With others) Mo' Money (soundtrack), 1992.
-(With Shabba Ranks), X-tra Naked, 1992.
-(With others) Booty Call (soundtrack), 1997 .
Read more
Latest headlines