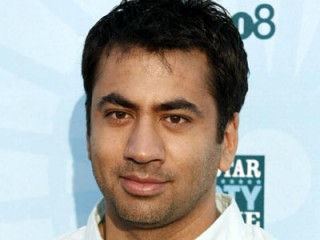 Kal Penn biography
Date of birth : 1977-04-23
Date of death : -
Birthplace : Montclair, New Jersey
Nationality : American
Category : Arts and Entertainment
Last modified : 2010-06-24
Credited as : Actor, roles in Buffy the Vampire Slayer, Law and Order
Kal Penn
born April 23, 1977 in Montclair, New Jersey, United States is an American actor.
The breakout star of such films as 2004's Harold and Kumar Go to White Castle and 2007's The Namesake, Kal Penn is one of the first actors of Indian descent to have a successful mainstream acting career in the United States. Primarily known for his film work, especially in comedies, he has also appeared in film dramas and a number of television projects. For example, Penn had a regular role on the popular medical show, House, M.D., beginning in 2007.
Penn was born
Kalpen Suresh Modi
on April 23, 1977, in Montclair, New Jersey, (Penn changed his name to further his acting career, believing he would have more success without a foreign sounding name.) His father was an engineer while his mother was a fragrance evaluator who had a master's degree in chemistry. Living in Freehold, New Jersey, by his early teens, Penn became interested in acting by the time he was in eighth grade. That year, he appeared as the Tin Man in a production of The Wiz.
The role changed his life. Penn told Neil Amdur of the New York Times, "Here I am 13 years old, suddenly met with this reality, in a very basic way, that acting can change people's thinking." His parents, however, wanted him to be an engineer or doctor. Penn told BackStage's Pamela Bock, "My parents were a little freaked out at first. They just though I would have such a hard life. But as I started really getting into it and studying it they realized that it really did make me happy, and since then they have been really supportive."
For high school, Penn was enrolled in the Fine and Performing Arts Center at Howell High School. The fine arts program gave him training in acting, dance, movement, and voice. Penn later transferred to Freehold Township High School, from which he graduated in 1995. He then moved to California to attend college. Educated at the University of California--Los Angeles, he earned his undergraduate degree in sociology with a specialization in theater, film, and television. Penn also studied acting with Reynold Forman.
Penn faced challenges as he began his professional acting career. He told Bock of BackStage, "When I first started out, getting roles as a minority actor was extremely difficult.... I realized really early on the kind of racism that exists, even in very small independent and student films. People just seem to have no desire to tell a realistic story." Despite such obstacles, Penn was cast in roles, and spent his first years primarily working in television. After making his film debut in 1998's Express Aisle to Glory, Penn spent several years doing guest spots on shows such as Buffy the Vampire Slayer, Sabrina, the Teenage Witch, Angel, ER, and NYPD Blue. He also appeared in a failed pilot, 1999's Brookfield.
After appearances in films such as 1999's Freshman, 2001's American Desi, and 2002's Hector, Penn gained more attention for his key supporting role in the raunchy college comedy Van Wilder. Penn's Taj Mahal Badalandabad is a geeky exchange student and the earnest assistant of the titular Wilder, a popular college student on the seven-year plan. Wilder has no inclination to graduate until his father cuts off his financial support, an event which serves as the catalyst for the film. While the Cleveland, Ohio, Plain Dealer's Julie E. Washington dismissed the film, she praised Penn's take on Taj, writing that "Penn makes this role soar with his double-takes, bumbling eagerness to please, and ill-fated attempts to follow Van's advice on women."
Penn admitted to working hard to make Taj more than a one-note character. When asked by the Boston Globe's Lauren Smiley if the role bothered him, he told her, "Absolutely. And most of those roles I have no problem saying I took because I needed the credit on my resume to compete with the white guys for bigger roles.... Nobody was twisting my arm; I want to make that clear. It was my decision to take all the roles because there was something in each one that could be creative even though it was a limited creativity."
Penn continued to play supporting roles in film and television over the next year. For example, in 2003, he appeared in the comedy films Where's the Party? and Malibu's Most Wanted. He also had a role playing George in the short-lived series All About the Andersons. Penn continued his episodic work in such series as Tru Calling. In addition, Penn had roles in television movies, including Homeland Security and Awesometown.
In 2004, Penn had his first leading role in the groundbreaking stoner comedy Harold & Kumar Go to White Castle. The film had at its center two minorities, Penn's Kumar, an Indian-American pot smoking slacker whose father wants him to apply to medical school, and John Cho's Korean-American investment banker/fellow stoner. Harold & Kumar Go to White Castle follows the pair during one long night as they drive around New Jersey in search of White Castle hamburgers, partying and getting involved in hijinks along the way.
Penn was impressed by the vision of the film's screenwriters, Jon Hurwitz and Hayden Schlossberg. Penn told Pamela Bock of BackStage, "The writers were sick of seeing the same old faces in movies, and they wanted to finally see a film in which the characters looked more like their friends. So they ended up writing White Castle.... I happened to meet the writers at a party, and they encouraged me to go out for it." Critics lauded the filmmakers' vision, with the Atlanta Journal-Constitution's Bob Townsend noting, Harold and Kumar are "smart, subversively funny characters who carry the movie as heroes we root for rather than stereotypical minor characters we laugh at."
Harold & Kumar Go to White Castle received many positive reviews for the way it broke down racial stereotypes and other biases, though some critics questioned the comedy. In the Montreal Gazette, Katherine Monk commented, "Taking over where Sean Penn left Spicoli in Fast Times at Ridgemont High, Penn and Cho re-create the classic pothead for a new generations. Gone are the senseless Cheech and Chong exchanges, replaced by surprisingly cerebral dialogue about ambition, race, the career wheel, and self-realization."
Reviewing the film for the New York Times, Stephen Holden noted, "The stoner, gross-out comedy Harold and Kumar Go to White Castle has one foot here and one foot there. The here is a politically savvy universe where the title characters, 22-year-old New Jersey roommates who are Korean-American and Indian-American, puncture ethnic stereotypes. But the other foot is rutted knee deep in the muck of perpetual puerility according to Hollywood."
After the success of Harold & Kumar, Penn focused on films, primarily comedies. He had supporting roles in 2005's Son of the Mask, opposite Jamie Kennedy, and Sueño, opposite John Leguizamo. Also in 2005, Penn had roles in the romantic comedy A Lot Like Love and the romantic drama Dancing in Twilight.
In 2006, Penn branched out from acting in comic films. He starred and was the executive producer of Van Wilder 2: The Rise of Taj. The spin-off sequel of Van Wilder featured Penn reprising his role as Taj, but this time, playing the film's lead. Here, Taj applies what he learned from Van Wilder about attracting female attention and acting smooth at a new school, Camford University in England. There, Taj turns a group of geeky social outsiders into the cool kids at school.
Penn embraced the role and its possibilities, telling Lisa Heyamoto of the Sacramento Bee, "That was a wonderful opportunity as an actor to take a character that was stereotypical and a sidekick and [flesh him out]. I didn't want to make this some lame knockoff sequel." Critics appreciated his work, with Katherine Monk writing in the Calgary Herald, "Despite the built-in misogyny of the National Lampoon shtick, with its bimbo-riddled landscapes and gratuitous boob shots, the film even manages to find a quiet charm. Don't get me wrong, this is far from a good movie. But thanks to lead actor Kal Penn (star of Harold and Kumar Go to White Castle), The Rise of Taj escapes a head-on collision with good taste and intelligence."
In addition to Van Wilder 2, Penn appeared in several films in 2006 such as Man About Town and Deck the Halls. He also had a supporting role in the Hollywood summer blockbuster Superman Returns. Penn played Stanford, the tech-savvy right-hand man of evil Lex Luthor, played by Kevin Spacey.
While Penn continued to appear in comedies like the spoof-filled Epic Movie in 2007, he branched out further that year with The Namesake. The film was based on the novel by Jhumpa Lahiri which Penn considered one of his favorite books. When Penn learned that filmmaker Mira Nair was making a film version, he approached her about playing the lead role, Gogol Ganguli. Though Nair had already cast someone, Penn convinced her to put him in the role instead. Gogol is the son of Indian immigrants who settle in the suburbs of New York, and the film explores the divide between him and his parents as he dismisses his parents' more traditional values. Gogol's perspective changes by the end of the film when his parents take him and his sister on a trip back to India.
Reviewing The Namesake, Paula Nechak of the Seattle Post-Intelligencer commented on Gogol, "he's played with impatience and grace by Kal Penn." Eleanor Ringel of the Atlanta Journal-Constitution also praised him, stating that "Penn gives a striking performance as both a restless, self-absorbed teen and a conflicted adult having difficulty reconciling the contradictory aspects of his life."
Also in 2007, Penn returned to television, first with a four-episode arc as a terrorist on the hit drama 24, then landing a regular role on the hit television series, House. He played Dr. Lawrence Kutner, one of a number of fellowship candidates working to gain a spot on the medical team of the titular Dr. House, who is both brilliant and troubled. In 2008, Penn returned to his role as Kumar in Harold & Kumar Escape from Guantanamo Bay. The film takes place only hours after Harold & Kumar Go to White Castle ends. In this film, the pair are suspected of being terrorists because they try to sneak a bong onboard a passenger plane. It was not as well received as the first movie, though Penn's performance was generally praised.
In 2008, Penn also spent time focusing on education, both of others and his own, while continuing his acting career. He was hired as an instructor at the University of Pennsylvania for a semester. There, he taught two courses, "Images of Asian Americans in the Media" and "Contemporary American Teen Films." Penn also pursued graduate studies in international security at Stanford University. In addition, he served as executive producer and had a featured role in the film Under New Management, scheduled for release in late 2008.
Penn knows that he has had to sacrifice to reach his level of success as an actor and do films with meaning like The Namesake. He told Raakhee Mirchandani of the New York Post, "The original Van Wilder is not something I enjoyed working on. I felt stereotypical. The reason I did it was because I was told it would help me get more work. But if I hadn't done that, I wouldn't have been able to do Harold and Kumar. And, if I hadn't done Harold & Kumar.... I wouldn't have been able to make The Namesake."
In 2009, Penn's character on House was abruptly written out of the show with a shocking and unanticipated suicide. Penn explained that he wanted to end his relationship with the series and turn his attention to the White House as a liaison to Asian-American communities. Penn had designs to return to television, but expressed excitement in serving the Obama Administration in his important role.
PERSONAL INFORMATION
Born Kalpen Suresh Modi, April 23, 1977, in Montclair, New Jersey; son of an engineer and a fragrance evaluator. Education: University of California--Los Angeles, B.A., c. 2000; graduate studies in international security at Stanford University, 2008.
CAREER
Actor in films, including: Express: Aisle to Glory, 1998; Freshman, 1999; American Desi, 2001; Badger, 2002; Hector, 2002; Van Wilder, 2002; Love Don't Cost a Thing, 2003; Malibu's Most Wanted, 2003; Where's the Party?, 2003; Ball & Chain, 2004; Harold & Kumar Go to White Castle, 2004; Dancing in Twilight, 2005; A Lot Like Love, 2005; Son of the Mask, 2005; Sueño, 2005; Bachelor Party Vegas, 2006; Deck the Halls, 2006; Man About Town, 2006; Superman Returns, 2006; Van Wilder 2: The Rise of Taj, 2006; Epic Movie, 2007; The Namesake, 2007; Harold & Kumar Escape from Guantanamo Bay, 2008; Under New Management, 2008.
Executive producer of films, including: Van Wilder 2: The Rise of Taj, 2008; Under New Management, 2008.
Television appearances include: Brookfield (pilot), 1999; Buffy the Vampire Slayer, 1999; Sabrina, the Teenage Witch, 2000; Spin City, 2000; Angel, 2001; ER, 2001; NYPD Blue, 2001; That's Life, 2001; All About the Andersons, 2003; Cosmopolitan (movie), 2003; Tru Calling, 2003; Homeland Security (movie), 2004; Awesometown (movie), 2005; The Danny Comden Project (movie), 2006; 24, 2007; Law & Order: Special Victims Unit, 2007; House, 2007-08; Two Sisters (movie), 2008. Also taught at the University of Pennsylvania, 2008.
Read more
Latest headlines