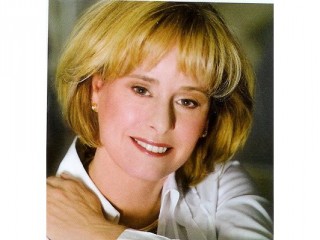 Kathleen J. Reichs biography
Date of birth : 1948-07-07
Date of death : -
Birthplace : Chicago, Illinois, United States
Nationality : American
Category : Arts and Entertainment
Last modified : 2011-09-09
Credited as : mystery novelist, forensic anthropologist,
Kathleen J. Reichs
is best known as the author of the series of mystery novels featuring the character Temperance Brennan. Both the author and her books are the inspiration for the Bones dramatic television series. She is also an anthropology professor, forensic anthropologist, and acts as an expert witness at criminal trials. Reichs uses the knowledge she gains from her primary work in anthropology and forensic anthropology in her secondary career as a mystery writer. She produces a new novel nearly every year.
Born
Kathleen Joan Toelle
in 1948, in Chicago, Illinois, Reichs attended Catholic schools with her three sisters. Her father worked as a meatpacking company manager while her mother was a homemaker who hosted her own book-club radio show. While Reichs had the freedom to explore her interest in science and even wrote her own book at the age of nine, she told Jennifer Jackson of the Ottawa Citizen , "It was a very traditional Roman Catholic upbringing. It wasn't even a question of buying into it. I didn't know anybody outside of my neighborhood." When she was 19 years old, she married Paul Reichs, an attorney and captain in the Marine Corps.
Reichs studied anthropology at American University, then earned her Ph.D. in skeletal biology and archaeology from Northwestern University while raising her three children. While she initially planned on researching Native American burials and teaching, she became interested in forensic anthropology after being asked to look into some cases by local authorities. Reichs eventually took a position as a professor of this topic at the University of North Carolina at Charlotte. Before becoming a novelist, Reichs published an academic reference book on her specialty, Forensic Osteology , in 1986. (She later published a companion volume in 1997, Forensic Osteology II: Advances in the Identification of Human Remains.)
While an academic, Reichs first went to Montreal from 1989 to 1990 on an academic exchange at McGill and Concordia universities. One of the reasons she went there was to perfect her French. She became the only certified French-speaking forensic anthropologist in North America. Reichs eventually lived in Montreal on a part-time basis working as a forensic anthropologist for the Quebec provincial police at the Montreal-based Laboratoire de Sciences Judiciaires et de Medecine Legale. As a forensic anthropologist, she helped pathologists work on deceased bodies that were either very decomposed or in skeletal form. Reichs assisted in identification and helped determine how they died. She analyzed forensic evidence such as bullet and stab wounds as well as fracture patterns.
Reichs was also employed in a similar capacity at the State of North Carolina Office of the Medical Examiner. In this post, Reichs worked on up to 80 cases per year. She also taught classes for FBI agents at Quantico, Virginia, as well as the Central Identification Lab in Hawaii and Canadian Police College in Ottawa, Ontario, Canada. Of her job, Reichs told Diane Turbide of Maclean's , "What attracted me to this area of anthropology was the practical aspect. People's lives are affected by what you do and say you can't be wrong." She later elaborated to Cassandra Jardine of Daily Telegraph , "I found I could have an impact on lives; that's why I moved across from archaeology. I work with the dead, but I am working for the living. I cannot do anything for the victim of a murderer, but I can help the next person who hopefully won't become a victim."
Around 1990, Reichs first began thinking of writing in a novel when a colleague published a book and when she saw the success of Patricia Cornwell's science-based mystery series about a pathologist. Reichs's first effort did not gel, but she kept on believing she should write a book. Beginning in about 1995, Reichs tried again. This time she wrote a tight outline, timeline, and character sketches. She produced what became her debut novel in about two years by writing a few hours each morning and for several hours on the weekends. Through a friend of friend of one of her daughters, Reichs' manuscript ended up with a junior editor at Scribner. Impressed, the publisher offered her an initial two-book deal with Scribner worth $1.7 million.
In 1997, Reichs published this first novel, Deja Dead , the beginning of the series featuring Temperance "Tempe" Brennan. The story was inspired in part by the author's life and several famous dismemberment cases Reichs worked on in Canada. Brennan is a forensic anthropologist who left North Carolina and a problematic marriage to work in Canada for the province of Quebec in the same capacity. Working in Montreal, Brennan gets drawn into a murder investigation after a decomposed woman's body is found by city workers split up and bagged in a number of trash bags. While a local police inspector, Luc Claudel, does not see the link between this death and other murders in the area, Brennan digs deeper and eventually convinces them that her theory is true.
In the novel, Reichs emphasizes accurate, technical descriptions of the forensic procedures and is able to make this data accessible to laymen. Deja Dead was eventually published in 22 languages, was a best seller in the United States, Canada, and the United Kingdom, and sold more than a million copies. It also won the Arthur Ellis Award for best first novel and is considered one of the best first crime novels ever.
Reichs was unsure about her new career as an author around the time that Deja Dead was published. In 2006, she told Gilbert Cruz of Entertainment Weekly , "I was uncomfortable writing my first book. I didn't talk about it at all with my colleagues [at the University of North Carolina at Charlotte]. If you write fiction in a science department, you're a bit suspect…. After the novel was published, my university was supportive. They gave me a sabbatical which I'm still on nine years later."
Despite the novel's success, Reichs continued her forensic anthropology work for Quebec and the state of North Carolina with about 40 and 30 cases a year respectively. But she did begin focusing more of her attention on her writing career. Reichs published her much-anticipated second novel, Death du Jour , in 1999. In this book, which is also set in Montreal, Brennan investigates multiple deaths and murders including a nun who was nominated for sainthood, an old woman at a farmhouse, and babies with their hearts cut out. The cases were again inspired by two faith-related cases, including the deaths of five member of the Solar Temple cult. While Deja Dead had received generally positive, critics and readers were not as impressed by its sequel. Still, Reichs signed a new deal with Scribner to produce three new Brennan books in three years.
Reich's next title in the series came in 2000, with Deadly Decisions . In this book, Brennan deals with a visiting nephew while investigating a number of murders related to a motorcycle gang war. Returning to North Carolina for Fatal Voyage in 2001, Brennan investigates an airplane crash in the Great Smoky Mountains in which 88 passengers have died. The plane was carrying a sports team and its fans. During her investigation, she finds a body part which does not match anyone on board and it leads her to an isolated mountain cabin where bad things have happened. Because of the finding, Brennan is fired from her post, but she continues to pursue the case despite power brokers working against her.
As Reichs' Brennan series progressed, the author developed her methodology for writing the books. She told the Montreal Gazette 's Charlie Fidelman, "I start with a case I've worked on and then I change all the details, names, places, and dates." One book that was a prime example of this method was 2002's
Grave Secrets which was based on an international case she worked on in 1982. At that time, she excavated a mass grave in Guatemala which contained 23 bodies. The victims were primarily women and children who were murdered by military personnel.
Continuing the series always posed new challenges for Reichs. Talking to Adam Dunn of Publishers Weekly before 2003's Bare Bones was published, Reichs admitted, "Well, there are certain things you have to repeat, for people who are picking up this book first, but you don't want to rehash. So there are certain details to repeat, but in new ways, and that's one challenge. You also don't want the story to repeat." She also tried to bring in different perspectives and sciences in each book.
Inspired by another true story she heard, Reichs has Brennan look into how the skeletal remains of three teenage girls made their way into the basement of a pizzeria in Montreal in 2004's offering, Monday Mourning . Praising the book, Fidelman of the Gazette wrote, "Reich's writing is only getting better. Dialogue flows more naturally and shows wit." In 2005's Cross Bones , Reichs adds a historical touch to the novel when she has Brennan be part of the autopsy and then investigation of the murder of a Hasidic Jew who was found in a warehouse, the victim of a gunshot wound. A stranger sends Brennan looking for clues from biblical times in order to solve the man's death. She must examine a skeleton from a man who died in the siege of Massada as well as an Israeli family tomb over the course of her investigation. Like many of Reichs' previous books, Cross Bones was a best seller; it was translated into 30 languages.
While Reichs continued her two careers, a television series was created based both on her novels in a general sense as well as her real-life work in forensic anthropology. Entitled Bones , the series debuted in 2005 on FOX and starred Emily Deschanel as Brennan; Reichs served as a consultant on the show. Like Reichs, this Brennan was both a forensic anthropologist and an author who wrote mystery novels, though she is in her thirties, a bit younger than her literary equivalent. The twist comes in that this Brennan writes novels centered around a character named Kathy Reichs. The author Reichs appreciated the series and the twists. She told Carol Memmott of USA Today , "We hope my readers will get a kick out of that and realize that it's another manifestation of Tempe, and they are in on this inside joke." The show was a hit in both the United States and the United Kingdom.
As Bones aired on television, Reichs continued to do her forensic anthropology work and write, including 2006's Break No Bones , which focuses on the human organ trade. She admitted her dual careers were sometimes difficult for her to handle. Talking to Val Ross of the Globe and Mail , Reichs said "Some days, I do not want to write. Then again, some days it's hard to go into the lab. You do what you have to do."
Selected writings:
Nonfiction Forensic Osteology, 1986.
Forensic Osteology II: Advances in the Identification of Human Remains, 1997.
Author of Novels:
Deja Dead, Scribner, 1997.
Death du Jour, Scribner, 1999.
Deadly Decisions, Scribner, 2000.
Fatal Voyage, Scribner, 2001.
Grave Secrets, Scribner, 2002.
Bare Bones, Scribner, 2003.
Monday Mourning, Scribner, 2004.
Cross Bones, Scribner, 2005.
Break No Bones, Scribner, 2006.
Read more
Latest headlines