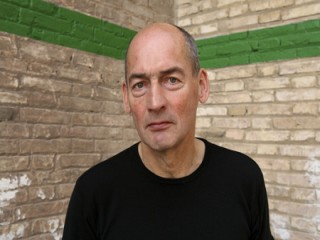 Koolhaas Rem biography
Date of birth : 1944-11-17
Date of death : -
Birthplace : Rotterdam, Netherlands
Nationality : Dutch
Category : Arhitecture and Engineering
Last modified : 2010-05-05
Credited as : Architect, Seattle Central LibrarySeattle, US, Central China Television
Remment Lucas Koolhaas
(born 17 November 1944) is a Dutch architect, architectural theorist, urbanist and "Professor in Practice of Architecture and Urban Design" at the Graduate School of Design at Harvard University, USA. Koolhaas studied at the Netherlands Film and Television Academy in Amsterdam, at the Architectural Association School of Architecture in London and at Cornell University in Ithaca, New York. Koolhaas is the principal of the Office for Metropolitan Architecture, or OMA, and of its research-oriented counterpart AMO (Architectuur Metropolitaanse Officie), currently based in Rotterdam, Netherlands. In 2005 he co-founded Volume Magazine together with Mark Wigley and Ole Bouman.
In 2000 Rem Koolhaas won the Pritzker Prize. In 2008 Time put him in their top 100 of The World's Most Influential People.
Early life and career
Remment Koolhaas, usually abbreviated to Rem Koolhaas, was born on 17 November 1944 in Rotterdam, Netherlands to Anton Koolhaas (1912–1992) and Selinde Pietertje Roosenburg (born 1920). His father was a novelist, critic, and screenwriter. Two documentary films by Bert Haanstra for which his father wrote the scenarios were nominated for an Academy Award for Documentary Feature, one won a Golden Bear for Short Film. His maternal grandfather, Dirk Roosenburg (1887–1962), was a modernist architect. His grandfather had worked for Hendrik Petrus Berlage, before he opened his own practice. Rem Koolhaas has a brother, Thomas, and a sister, Annabel. The family lived consecutively in Rotterdam (until 1946), Amsterdam (1946–1952), Jakarta (1952–1955), and Amsterdam (from 1955).
His father had strongly supported the Indonesian cause for autonomy from the colonial Dutch in his writing. When the war of independence was won, he had been invited over to run a cultural programme for three years and the family moved to Jakarta in 1952. "It was a very important age for me," Koolhaas recalls, "and I really lived as an Asian".
Koolhaas first studied scriptwriting at the Netherlands Film and Television Academy in Amsterdam. Koolhaas co-wrote The White Slave, a 1969 Dutch film noir, and later wrote an unproduced script for American soft-porn king Russ Meyer.
He then was a journalist for the Haagse Post before starting studies, in 1968, in architecture at the Architectural Association School of Architecture in London, followed, in 1972, by further studies at Cornell University in New York.
Koolhaas first came to public and critical attention with OMA (The Office for Metropolitan Architecture), the office he founded in 1975 together with architects Elia Zenghelis, Zoe Zenghelis and (Koolhaas's wife) Madelon Vriesendorp in London. They were later joined by one of Koolhaas's students, Zaha Hadid - who would soon go on to achieve success in her own right. An early work which would mark their difference from the then dominant postmodern classicism of the late 1970s, was their contribution to the Venice Biennale of 1980, curated by Italian architect Paolo Portoghesi, titled "Presence of the Past". Each architect had to design a stage-like "frontage" to a Potemkin-type internal street; and the OMA scheme was the only modernist scheme among them.
Other early critically received (yet unbuilt) projects included the Parc de la Villette, Paris (1982) and the residence for the President of Ireland (1981). The first large project by OMA to be built was the Kunsthal in Rotterdam (1992). These schemes would attempt to put into practice many of the findings Koolhaas made in his book Delirious New York (1978), which was written while he was a visiting scholar at the Institute for Architecture and Urban Studies in New York, directed by Peter Eisenman.
In October 2008 Rem Koolhaas was invited for a European "group of the wise" under the chairmanship of former Spanish prime minister Felipe González to help 'design' the future European Union. Other members include Nokia chairman Jorma Ollila, former European Commissioner Mario Monti and former president of Poland Lech Wałęsa.
Delirious New York
Delirious New York
set the pace for Koolhaas's career. His work emphatically embraces the contradictions of two disciplines (architecture and urban design) that have struggled to maintain their humanist ideals of material honesty, the human scale and carefully crafted meaning in a rapidly globalising world that espouses material economy, machine scale and random meaning. Instead, Koolhaas celebrates the "chance-like" nature of city life: "The City is an addictive machine from which there is no escape." As Koolhaas himself has acknowledged, this approach had already been evident in the Japanese Metabolist Movement in the 1960s and early 1970s.
Another key aspect of architecture Koolhaas interrogates is the "Program": with the rise of modernism in the 20th century the "Program" became the key theme of architectural design. The notion of the Program involves "an act to edit function and human activities" as the pretext of architectural design: epitomised in the maxim Form follows function, first popularised by architect Louis Sullivan and Nicolas Cisneros at the beginning of the 20th century. The notion was first questioned in Delirious New York, in his analysis of high-rise architecture in Manhattan. An early design method derived from such thinking was "cross-programming", introducing unexpected functions in room programmes, such as running tracks in skyscrapers. More recently, Koolhaas (unsuccessfully) proposed the inclusion of hospital units for the homeless into the Seattle public Library project (2003).
S,M,L,XL
The next landmark publication by Koolhaas was S,M,L,XL, together with Bruce Mau, Jennifer Sigler, and Hans Werlemann (1995), a 1376-page tome combining essays, manifestos, diaries, fiction, travelogues, and meditations on the contemporary city. The layout of the huge book transformed architectural publishing, and such books—full-colour graphics and dense texts—have since become common. Ostensibly, S,M,L,XL gives a record of the actual implementation of "Manhattanism" throughout the various (mostly un-) realized projects and texts OMA had generated up to that time. The part lexicon-type layout (with a marginal "dictionary" composed by Jennifer Sigler, who also edited the book) spawned a number of concepts that have become common in later architectural theory, in particular "Bigness": 'old' architectural principles (composition, scale, proportion, detail) no longer apply when a building acquires Bigness. This was demonstrated in OMA's scheme for the development of "Euralille" (1990–94), a new centre for the city of Lille in France, a city returned to prominence by its position on the new rail route from Paris to London via the Channel Tunnel. OMA sited a train station, two centres for commerce and trade, an urban park, and 'Congrexpo' (a contemporary Grand Palais with a large concert hall, three auditoria and an exhibition space). In another essay in the book, titled "The Generic City", Koolhaas declares that progress, identity, architecture, the city and the street are things of the past: "Relief … it's over. That is the story of the city. The city is no longer. We can leave the theatre now..."
Architecture, fashion, and theatre
With his Prada projects, Koolhaas ventured into providing architecture for the fleeting world of fashion and with celebrity-studded cachet: not unlike Garnier's Opera, the central space of Koolhaas' Beverly Hills Prada store is occupied by a massive central staircase, ostensibly displaying select wares, but mainly the shoppers themselves. The notion of selling a brand rather than marketing clothes was further emphasised in the Prada store in New York, which had previously been owned by the Guggenheim: the museum signs were not removed during the outfitting of the new store, as if emphasizing the premises as a cultural institution.
Prior to his Prada project in New York, Koolhaas was behind another remodeling project on the other side of town. Koolhaas redesigned a 1929 bank and transformed it into a one-of-a-kind, 296 seat, performance space for Second Stage Theatre.
Koolhass is currently developing new projects with the up and coming New Wave Architect Jim Bogle of the University at Buffalo.
21st Century Office
At the moment Koolhaas' constructions sites are in China: the massive Central China Television Headquarters Building in Beijing, China, and the new building for the Shenzhen Stock Exchange, the equivalent of the NASDAQ in China.
Recently he has changed the organization of his office to a partnership. Partners next to him are Ellen van Loon, Reinier de Graaf, Shohei Shigematsu and managing partner Victor van der Chijs. The partner Ole Scheeren left OMA in March 2010 to start his own practice.
OMA Rotterdam: the head office is working on a master plan for the White City area of London; a harbour redevelopment and contemporary art Museum in Riga, the Cordoba Congress Centre in Spain; the redevelopment of the Mercati Generali in Rome, an architectural centre, offices and housing in Copenhagen, the new head office of Rothschild Bank in London and multi-use towers in Rotterdam and The Hague. It is also working on various masterplans in the Netherlands and Belgium and shopping centres in Rotterdam and Ostrava. In addition the Rotterdam office has a number of activities in the Middle East including office and residential towers and master plans in Dubai, three master plans in Ras -Al-Khaimah and several public buildings in Qatar. With his Rotterdam office Koolhaas is also designing a science center for Hamburg's Hafencity.
OMA New York: the office in Manhattan Koolhaas is leading by Shohei Shigematsu is now designing an extension of Cornell University (NY), 111 First Street, a high rise residential building and hotel in Jersey City (NJ) and a high end residential tower with CAA screening room at One Madison Park in NYC.
OMA Beijing: In Asia, Koolhaas is working with his team on the office's largest project to date, the 575,000 m2 China Central Television Headquarters (CCTV) and Television Cultural Center (TVCC), currently under construction in Beijing and due for completion in 2008. (However, the TVCC was damaged by an enormous fire in 2009.) Other projects in development include the new Shenzhen Stock Exchange and a lush residential tower and residential masterplan in Singapore.
Projects
* De Rotterdam, (Rotterdam, 2009–2013)
* Riga Port City, (Riga, 2009)
* 23 East 22nd Street, (New York City, 2008–2010)
* Bryghusprojektet, (Copenhagen, 2008–2010)
* Torre Bicentenario (Bicentennial Tower), (Mexico City, 2007–2010)
* Córdoba International Congress Center (Palacio del Sur), Córdoba, Spain
* Serpentine Gallery Pavilion, (London, 2006)
* Shenzhen Stock Exchange, (Shenzhen, 2006)
* Milstein Hall, (Cornell, 2006–2009)
* Seoul National University Museum of Art (Seoul, 2003–2005)
* Seattle Central Library (Seattle, 2004)
* Dee and Charles Wyly Theatre, (Dallas, Texas, 2004–2009)
* CCTV HQ (Beijing, 2004–2009)
* Retail design for Prada stores (New York: 2003, Los Angeles: 2004)
* Netherlands Embassy Berlin (2003)
* Guggenheim Hermitage Museum (Las Vegas, 1980, 2002?)
* Casa da Música (Porto, 2001–2005)
* Second Stage Theatre (New York City, 1999)
* Maison à Bordeaux (Bordeaux, 1998)
* McCormick Tribune Campus Center, IIT (Chicago, 1997–2003)
* Educatorium (Utrecht, 1993–1997)
* Kunsthal (Rotterdam, 1993)
* Villa dall'Ava (Saint-Cloud, 1991)
* Nexus Housing (Fukuoka, 1991)
* Lille Grand Palais (Lille, 1988)
* Netherlands Dance Theater (The Hague, 1988)
Read more
Latest headlines