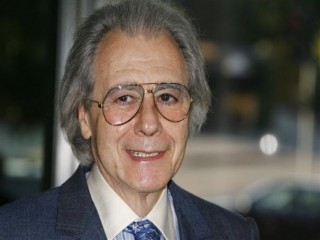 Lalo Schifrin biography
Date of birth : 1932-06-21
Date of death : -
Birthplace : Buenos Aires, Argentina
Nationality : Argentine
Category : Arts and Entertainment
Last modified : 2012-01-26
Credited as : Composer, pianist, conductor
Lalo Schifrin is an Argentine composer, pianist and conductor. He is best known for his film and TV scores, such as the "Theme from Mission: Impossible". He has received four Grammy Awards and six Oscar nominations. Schifrin, associated with the jazz music genre, is also noted for work with Clint Eastwood in the late 1960s, 1970s and 1980s, particularly the Dirty Harry films.
One of the most versatile composers among contemporary musicians, Argentine-born pianist Lalo Schifrin not only earned acclaim for his robust playing, but for his adventurous yet tasteful composing and arranging talents as well. Moreover, he soared in a variety of different forms--from the world of jazz and orchestral music to his long list of film and television soundtracks. A musically imaginative writer who begins each day with a Bach prelude before composing because, as he told Catherine Applefeld Olson of Billboard, "It clears my mind," Schifrin seems to move effortlessly from one field of choice to the next and doesn't favor any particular genre over another. Rather, Schifrin thrives on the chance to try something new and invigorating, regardless of the style--the opportunity to invest his creations and playing with energy and enthusiasm. He feels equally at home conducting a symphony orchestra, performing at an international jazz festival, scoring a film or television production, or composing a work for the Los Angeles Chamber Orchestra or the London Philharmonic.
As a jazz musician, Schifrin made his initial mark working with Dizzy Gillespie's quintet from 1960 through 1962, penning for the legendary trumpeter/bandleader the renowned "Gillespiana," a piece for jazz quintet and jazz orchestra. Schifrin wrote the musical suite as both a tribute to Gillespie and as an exploration of the Latin rhythms that were an integral part of the trumpeter's repertoire. "It is based on two classical ideas," he explained to Billboard's Steve Graybow. "The first idea is the concerto grosso, which is a group of soloists surrounded by a larger orchestra. The second is the suite of dances found in Baroque music. Together, it paints a musical portrait of Dizzy."
An accomplished classical composer as well--with numerous credits including "Cantos Aztecas," recorded by tenor Placido Domingo with orchestra and choir; "Piano Concerto No. 2," commissioned by the Steinway Foundation and performed by Mstilslav Rostopovich and Christina Oritz; and "Guitar Concerto," recorded by Angel Romero with the London Philharmonic--Schifrin combined his talents for the ongoing Jazz Meets the Symphony recordings and concert series. With this project, top-notch artists such as bassist Ray Brown, brassmen Faddis and James Morrison, alto saxophonists Paquito D'Rivera and Tom Scott, and more joined the pianist and various orchestras of note for performances worldwide.
In another aspect of his career that spanned over four decades--the area that brought him the greatest mainstream recognition--Schifrin composed soundtracks for some 120 films and television shows, winning numerous honors for his work including 20 Grammy Award nominations, four Grammy Awards, and six Academy Award nominations. His first score, for 1957's El Jefe, won the composer an Argentine Journalists Association Award for Best Score, and his breakthrough project arrived in 1965 with the music for the film The Cincinnati Kid. Since then, Schifrin went on to pen the unforgettable theme for the Mission Impossible television show, Dirty Harry (1971) and Sudden Impact (1983) starring Clint Eastwood, Bullitt (1968) with Steve McQueen, the Bruce Lee Saga Enter the Dragon (1973), Rush Hour (1998) featuring martial arts star Jackie Chan, and the Oscar-nominated film by Carlos Saura entitled Tango (1999). For his work in this medium, where he succeeded in bridging the worlds of traditional and film music like no other musician of his generation, Schifrin was regarded as the most important film composer of the post-Henry Mancini, post-Psycho era.
Born Claudio--he shortened his name to Lalo after emigrating to the United States--on June 21, 1932, in Buenos Aires, Argentina, Schifrin began studying classical music early in life with his father, Luis Schifrin, a violinist and the concert master of the Orchestra of the Teatro Colon in Buenos Aires, as well as Enrique Barenboim (father of concert pianist/conductor Daniel Barenboim). "It's a very unique city," he said of growing up in the South American capital, as quoted by Zan Stewart in Down Beat. "We absorb everything. Myself, I absorb like a sponge the music of other cultures, besides classical." Despite his father's rigid musical tastes, in addition to his own personal joy as a youthful piano student in the music of Igor Stravinsky, Béla Bartók, and Arnold Schönberg, Schifrin nonetheless was equally drawn to the sounds of jazz greats like Bud Powell and Thelonius Monk. "The first time I heard Monk was on a 78 at the record store," he recalled. "He was incredible, and I became mesmerized and started to learn jazz from records." Other interests blossomed too, including the Latin sounds of his native culture as well as music from around the world. An avid movie-goer as well during his childhood, Schifrin spent countless hours at the cinemas in Buenos Aires, where he found himself more captivated by the music than the stories themselves.
Winning a scholarship to attend the prestigious Paris Conservatoire (or Conservatory), where he studied with twentieth-century music great Olivier Messiaen and based his thesis of study on classical and African music, Schifrin traveled to France with the true intent of learning more about jazz. Thus, he led a double life of sorts throughout his stay in Paris; he studied classical music during the week at school, then spent the weekends playing with some of Europe's hottest jazz artists--people like piano legend Chet Baker and Belgian saxophonist Bobby Jaspar. In addition to jazz, Schifrin over the course of his stay in Paris developed eclectic tastes in modern, especially popular, music.
Performing with the pros overseas made a great impact on the younger pianist, and when Schifrin returned to Argentina in the mid-1950s, he continued to play jazz and started to write music for film. At the same time, Schifrin indulged in the more traditional music that had encompassed his formal training, writing chamber pieces, compositions for ballet, and even symphonies. In 1955, Schifrin represented Argentina in the Third Annual Jazz Festival held in Paris. Soon after that performance, in 1956, he formed his own big band, largely in the tradition of Count Basie and Dizzy Gillespie, through which Gillespie himself first heard Schifrin play. Schifrin recalled meeting Gillespie in Argentina, while the trumpeter/bandleader was in the midst of a United States State Department-sponsored tour: "Dizzy's was one of the first American jazz bands that came to Buenos Aires," he told Graybow. "My jazz band played for him at a reception, and he asked me if I had written the charts, which I had. Dizzy invited me to come to the United States to be his piano player. At first, I thought he was joking, because I was so surprised."
Realizing the sincerity of Gillespie's proposal, Schifrin followed the trumpeter to New York City in 1958. Focusing almost exclusively on jazz upon his arrival and through the early-1960s, Schifrin as a jazz performer worked with such big names as Sarah Vaughan, Ella Fitzgerald, Stan Getz, and Count Basie. By the mid-1960s, however, having moved to Los Angeles and landing a contract with Metro-Goldwyn-Mayer (MGM) to compose scores, Schifrin started to devote most of his energies to film work. And within no time, he had become one of the most prominent and productive of a new generation of film composers in Hollywood. While he maintained a love for jazz in his heart and mind during the height of his film career, Schifrin gave performances only on rare occasions.
However, Schifrin's career in Hollywood eventually grew stale over time. "They typecast me," said Schifrin to Entertainment Weekly's Dave Karger. "They didn't trust me with a love story. I was too weird." Although Schifrin continued to score music for both television and film well into the 1990s--including, with Danny Elfman, for the 1996 film Mission Impossible based on the television series and for the 1998 film Something to Believe In--the composer turned to classical and jazz as his primary focus, beginning in the early-1990s with the development of Jazz Meets the Symphony, for which Schifrin served as the featured composer, pianist, and conductor.
According to Schifrin, the idea of combing the two genres--jazz and classical music--arose years before, during the composing of two early film scores. "In The Cincinnati Kid, Ray Charles sang backed by a symphony orchestra," he related to Stewart. "Then for the chase scene in Bullitt, I wrote a symphonic score combined with saxophone solos, all at very fast tempos. Years later, when I arranged music for Dizzy, Ray Brown, Grady Tate and myself to play for a tour with the Israel Philharmonic Orchestra, I began to fully realize that the two distinct musical forms could be combined." Since its formation, Jazz Meets the Symphony, represented by a total of four albums--plus a release combining the first four recordings entitled Jazz Meets the Symphony Collection, which garnered three Grammy nominations--has been Schifrin's primary focus. He planned to record a fifth installment in the autumn of 2000.
Each recording features shorter pieces, both covers and originals, alongside longer medleys that were written by or associated with Duke Ellington, Miles Davis, Charlie Parker, Fats Waller, Bix Beiderbecke, and, most notably, Gillespie. "I have to find pieces that adapt to the symphonic idiom without losing the jazz," Schifrin explained to Stewart. "The jazz comes first, and the music has to be interesting for the symphony players, so I don't do long notes for the strings and have the rhythm section moving with a guy improvising. Everybody has a challenging part. It's like walking a tightrope. If you walk too much on one side, it becomes completely classical and too academic. It it's too much jazz, the classical musicians can't play it."
In addition to uniting jazz with classical influences, Schifrin also explored the blending of jazz with Latin elements for 1999's Grammy-nominated Latin Jazz Suite, recorded in Cologne, Germany and featuring the WDR Big Band, Jon Faddis, saxophonist David Sanchez, and drummer Ignacio Berroa. Using his upbringing in Buenos Aires as a point of reference, Schifrin for the project mixed jazz with Afro-Cuban, Caribbean, Pampas (a style of Argentine music), and Brazilian sounds. "All these influences and others were important to me, and in this suite I wanted to write things that, hopefully, are autobiographical, writing about my impressions or inventions based on my memories, based on what I know, or what I'm trying to know," he explained to Stewart.
Schifrin released Latin Jazz Suite on his own Aleph Records, a label he formed in 1998 that concentrated on his jazz, Latin, and classical recordings as well as his film and television scores; Schifrin's wife, Donna, with whom he shared a Beverly Hills, California, mansion once owned by Groucho Marx, headed the company. As Schifrin explained to Eileen Fitzpatrick of Billboard, he felt he needed an outlet for his work beyond that of his Hollywood years: "I have so many facets but have primarily been known for film scores," he noted. "I have great connections and friends in the Latin and classical community, and forming the label enables me to take advantage of all these connections."
Although the tireless musician stayed occupied with Jazz Meets the Symphony as he approached the age of 70, he still maintained relationships within the classical realm. Among his works in this area include arrangements for the Three Tenors--Jos Carreras, Placido Domingo, and Luciano Pavarotti--like their debut performance as a trio in 1990 in Caracalla, Italy, as well as all three of the Grand Finale concerts celebrating the World Soccer Championships: Italy in 1990, Los Angeles in 1994, and Paris in 1998. Two of the tenors also commissioned Schifrin to arrange music for two successful Christmas programs, Christmas in Vienna in 1992 with Diana Ross, Carreras, and Domingo, as well as A Celebration of Christmas in 1995 with Carreras, Domingo, and Natalie Cole.
Along with his Grammy and Oscar nominations, Schifrin received numerous honors over the course of his career. Among them include the BMI Lifetime Achievement Award, a star on the Hollywood Walk of Fame, the Chevalier de l'Ordre des Arts et Lettres from the French minister of Culture, and more. Even as the years passed, Schifrin never slowed down. As he continued to record, compose music, and perform in the world's most renowned concert halls and at jazz festivals across the United States and Europe, Schifrin did so with the same enthusiasm of a much younger man. "For me this is not work," he said to Stewart. "It's the continuation of my teenage years when I discovered all the music I was totally blinded by. I'm still blinded by it and I'll die blinded by it."
On April 23, 2007, Lalo Schifrin presented a concert of film music for the Festival du Film Jules Verne Aventures (aka Festival Jules Verne), at Le Grand Rex theatre in Paris, France – Europe's biggest movie theater – that was caught superbly by Festival leaders for a 73 and a half minute CD named "Lalo Schifrin: Le Concert à Paris."In 2010, a fictionalised account of Lalo Schifrin's creation of the Mission: Impossible tune was featured in a Lipton TV commercial aired in a number of countries around the world.
Read more
Latest headlines