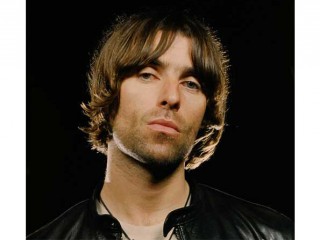 Liam Gallagher biography
Date of birth : 1972-09-21
Date of death : -
Birthplace : Burnage, Manchester, England
Nationality : English
Category : Arts and Entertainment
Last modified : 2011-03-22
Credited as : Britpop and Rock singer-songwriter, vocalist of Oasis, Japan Charity Show
Liam Gallagher, born
William John Paul Gallagher
is an English singer for the band Oasis. His erratic behaviour, distinctive singing style and abrasive attitude have been the subject of commentary in the press. Although his brother Noel Gallagher writes the majority of the band's songs, in recent years Liam has increasingly developed himself as a songwriter, and has contributed songs for the group's most recent albums.
Liam Gallagher
was one of the figureheads of the Britpop movement in the 1990s and remains one of the most recognisable characters in modern British music.
Childhood and early years
Liam was born in Burnage in 1972 to Irish parents Tommy and Peggy Gallagher from Charlestown, County Mayo. When Gallagher was a child, he was often called "Peggy's Shadow" as he regularly clung to his mother, or "The Weetabix Kid" due to his fondness of the breakfast cereal. Tommy was an alcoholic and was often violently abusive to his family. When Liam was 14, Peggy took the boys and moved away from Tommy. Noel Gallagher claims they left him with "nothing but the carpets".
Paul and Noel often contend that even from a young age, Liam went out of his way to antagonise people, especially Noel, with whom he shared a room. The Gallagher brothers were regular truants and in their teens were often in trouble with the police — they allegedly broke into cars and courtyards, stealing bicycles, clothes and lawn-mowers which they sold for cannabis.
Gallagher admits he did not care about music until he was eighteen, when he went to see a benefit gig for AIDS awareness at the International Two club in Manchester. Though James were headlining, it was The Stone Roses who caught Gallagher's attention. Gallagher was captivated and began listening to other bands like The Kinks, The Jam, T.Rex, and The Beatles, forging a life-long obsession with John Lennon, which would later lead to him claiming he was Lennon re-incarnated, (even though he was born eight years before Lennon was murdered). When school friend Paul McGuigan, nicknamed Guigsy, invited Gallagher to join his band, The Rain, as a vocalist, he offered his services but he insisted that the band's name be changed to Oasis, named after a venue in Swindon, which was on an Inspiral Carpets tour poster in his and Noel's bedroom.
Liam was the band's co-song writer, along with Paul "Bonehead" Arthurs (who was the also band's guitarist). Noel Gallagher has since openly mocked this writing partnership (as he ironically stated: "Liam is a songwriting genius. His songs make me cry 'cause they are better than mine"), whose output was not strong. The band only rehearsed one day a week and didn't get many gigs. It was after one of their rare shows in 1992, that Noel, having recently returned from touring America as a roadie with Inspiral Carpets, saw them perform. He was highly critical of his younger brother's band, describing them as "utter shite". However, Liam had realised the potential of his brother's songwriting skills and asked him to join.
Under Noel's guidance, Oasis acquired a record contract and recorded the album Definitely Maybe, which became the fastest selling British debut album ever. Gallagher was praised for his vocal contributions to the album, and his presence made Oasis a popular live act. However, his attitude also won him much attention from the British tabloid press who often ran stories concerning his alleged drug use and sexual promiscuity.
During their first American tour in 1994, Gallagher took to changing the words of Noel's songs so that they were offensive to both Americans and Noel. A confrontation after the show led to a chair being thrown and Noel leaving the tour and heading for San Francisco, then Las Vegas. (The song "Talk Tonight" is supposedly about the events that led Noel to rejoining the band.) During recording sessions for the second Oasis album, (What's the Story) Morning Glory?, they had a violent fight involving a cricket bat, when Liam invited everyone from a local pub back into the studio while Noel was trying to work. Also in 1995, drummer Tony McCarroll was asked to leave Oasis after an alleged fight with Gallagher.
(What's the Story) Morning Glory? was even more successful, becoming the third-best selling album in British history. Around this time, Oasis became embroiled in a well documented media-fuelled feud with fellow Britpop band Blur. The differing styles of the bands now leading the Britpop movement — Oasis a working class, northern band and Blur a middle class, southern band — made them natural rivals. At the same ceremony, Oasis received the award from Michael Hutchence and insulted him straightaway, saying, "Has-beens shouldn't be presenting awards to gonna-bes". On 14 August, 1995, Blur and Oasis released new singles on the same day. Blur's "Country House" outsold Morning Glory's second single, "Roll with It", 274,000 copies to 216,000 during the week.
When Oasis played "Roll with It" on British chart show Top of the Pops they were forced to mime. The Gallagher brothers used the opportunity to switch roles with Liam pretending to play guitar, while Noel pretended to sing (equipped with Liam's tambourine). The set ended with the band erupting in laughter at the Gallaghers' impressions of each other.
The success of Oasis and his newfound fame and fortune were not lost on Gallagher and both he and his brother became famous for their "rock and roll lifestyle".
In March 1996, a British newspaper paid Thomas Gallagher to go to the Gallagher's hotel during a tour. Noel left for his room, but Liam took the opportunity to confront his father and threaten him, leading to a two-page story in the newspaper, with the headline "I thought Liam would kill me".
Also in 1996, Oasis sold out two consecutive nights at Knebworth, playing to over 250,000 fans. Only Genesis had previously achieved this, but as the first of their August '92 shows was cancelled due to adverse weather, the Oasis 1996 shows represented the largest crowds ever to see a single act in British history.
After Knebworth, tension mounted between the Gallaghers when Liam backed out on Oasis' MTV Unplugged set minutes before it was due to start. Noel was forced to fill in at the last minute. Liam claimed to have been struck down with a "sore throat" and that he doesn't like performing acoustically, though Noel claims he was hung-over. Noel was further angered when Liam proceeded to heckle him from the balcony while the band performed. Four days later, Noel was again forced to fill in for Liam on the first gig of their American tour when Gallagher refused to travel to America with the rest of the band, claiming he needed time to buy a house. He was back on stage with Oasis for their next show three days later, but tension between Noel and the rest of Oasis mounted and on 11 September Noel left the tour, causing several media outlets to question the future of the band.
In January 1997, Blur released the first single from their self-titled fifth album. The title of the song, "Beetlebum", and to a certain extent the lyric, is falsely said to be a stab at Gallagher, for his over-idolising The Beatles. However, at this time tension had decreased between the bands.
Gallagher married Patsy Kensit on April 7, 1997, preceding Oasis' much anticipated third album, Be Here Now. However, the wedding got off to a bumpy start. Gallagher made headlines after an incident of road rage. He allegedly leaned out of his car window, grabbed a cyclist and dragged him along.
In January 1998 Lisa Moorish, who now fronts Kill City, bore Gallagher a daughter, Molly, who was conceived during an affair in Los Angeles only a week after he and Kensit were married. After an incident of air rage (apparently over a scone) on a flight to Australia, Gallagher was banned for life from Cathay Pacific airlines. Gallagher claimed he would "rather walk". During the tour of Australia, Gallagher was arrested and charged with assault after allegedly head-butting a 19-year-old fan, who claimed he was only asking him for a photo. Criminal charges were later dropped although a civil case was pursued leading to Gallagher reportedly settling out of court. Liam later admitted the assault, claiming he was being hassled by the fan.
Post-Britpop
Further problems followed in 1999, during the recording sessions for Oasis' next album. Liam found himself under much pressure from Patsy and the cocaine-free Noel to temporarily quit alcohol, due to his erratic behavior in the studio. Reluctantly he agreed to stay sober during recording sessions. However, Gallagher's close friend Bonehead left the band after an argument with Noel when he was unable to comply with the band's ban on alcohol. Guigsy left shortly afterwards making Liam the only remaining original member of the band. Bonehead and Guigsy were replaced by Gem Archer and Andy Bell respectively.
Liam's second child, a son, Lennon, was born September 13, 1999. He and Kensit divorced in September 2000, shortly before Noel announced he was divorcing Meg Mathews. Soon after his divorce was closed, Liam began a relationship with Nicole Appleton of the British bands All Saints and Appleton.
Oasis returned in 2000 with Standing on the Shoulder of Giants. This featured their first song written by Liam rather than Noel, "Little James", a childlike melody written for Kensit's son James Kerr. The album was poorly received by critics.
Whilst on tour in Barcelona in May 2000, Oasis were forced to cancel a gig when drummer Alan White's arm seized up, and the band spent the night drinking instead. During the night, Liam made a derogatory comment about Noel's then wife, Mathews (apparently questioning the legitimacy of Noel's daughter), leading to a fight. Following this, a press release was put out, declaring that Noel had decided to quit overseas touring with Oasis, and the rest of the band (with guitarist Matt Deighton replacing Noel) played the rest of Oasis' non-UK shows for the rest of the tour.
Liam Gallagher's second son, Gene, was born to Nicole Appleton on 2 July, 2001. Liam famously tried to drag a photographer into a fight outside the hospital. Oasis' next album, Heathen Chemistry (2002), featured three more songs written by him. "Songbird" was an acoustic ballad about his love for Appleton. The song was the fourth single from the album, reaching #3 in the UK charts.
On August 7 2002, Noel, Andy Bell and keyboardist Jay Darlington were injured in a car crash while riding in a taxi in Indianapolis, Indiana. The three members of the band were treated for shock, cuts, and bruises. Noel was riding in the front seat and suffered severe facial bruising and seat belt cuts, and Darlington had his hand cut and bandaged. Liam was not with his bandmates at the time of the accident. Subsequent tour dates in Boston and New York City were cancelled and never re-scheduled. Later that year on December 1, Gallagher broke several of his teeth and sustained injuries to his face after a fight broke out in a Munich hotel. He and Alan White were arrested, but were released without charge. Oasis had to pull out of the shows in Munich and Düsseldorf due to Liam's injuries.
Longtime drummer Alan White left in early 2004 to be replaced by Zak Starkey.
In 2004, Gallagher made headlines when it was revealed that he regularly paid £2000 ($4,000) in child support for his son Lennon Francis and daughter Molly. Furthermore, he criticised the father of Lisa Moorish's other child — former Libertines and current Babyshambles frontman, Pete Doherty — for his alleged lack of child support. The relationship between the two was put under further strain, because of Doherty's heavy heroin habit and visits to Moorish under the influence of the drug. Liam has recently expressed his disgust towards Doherty's habit in the press.
2005 saw the release of Oasis' sixth studio album, Don't Believe the Truth, featuring a further three compositions by Gallagher. "Love Like a Bomb" (co-written with rhythm guitarist Gem Archer), "Meaning of Soul" and "Guess God Thinks I'm Abel" .
Gallagher joined the rest of Oasis to receive the Outstanding Contribution to Music Award at the BRIT Awards 2007. As the band picked up the award he commented on stage, "Seeing as we don't get nominated for this shit no more this'll have to do." Around the same time, it was announced that he was in negotiations with the makers of Channel 4 afternoon quiz Countdown to appear as the weekly celebrity guest in "Dictionary Corner". Co-presenter Carol Vorderman, interviewed by The Daily Sport, said, "Liam loves it and yes, we're in talks about him coming on. I told him I think it will do his cred no end of good."
In April 2007, it was widely reported that Gallagher had purchased a property in Henley-on-Thames.
Oasis appeared on the music scene in 1994 and quickly made a public image for themselves. In 2006, it was alleged that Gallagher had a drunken fight with Paul Gascoigne at the Groucho Club which ended with Gallagher setting off a fire extinguisher in Gascoigne's face. At the 1996 BRIT Awards, INXS singer Michael Hutchence presented Oasis with an award, after which Gallagher remarked, "Has-beens shouldn't be presenting awards for gonna-bes".
Gallagher has made known his distaste for many non-Brits' tastes and conventions (particularly those of Australians and Americans). On an early U.S. tour, Gallagher regularly made derisive remarks about Americans, as well as his brother Noel, which led to an ultimatum from the guitarist who briefly left the band in 1994. At different times, addressing their less-than-hysterical reception in the States (especially by comparison to the UK), Gallagher stated, "...Americans have bad taste — hence the Backstreet Boys...they should be shot." and "Americans want grungy people, stabbing themselves in the head on stage. They get a bright bunch like us, with deodorant on, they don't get it."
He has in the past claimed that he was possessed by the spirit of John Lennon, even going so far as to suggest he is Lennon in a re-incarnated form, despite the fact that he was eight years old when the former Beatle was murdered. In March 2006, Gallagher publicly blasted the Rolling Stones and U2, saying "I respect the Stones but their songs are a pile of crap. As for U2, they don't say a lot or seem like normal people."
Liam's first known dabbles into songwriting came in the early days of Oasis, before Noel Gallagher joined. Liam and Bonehead co-wrote a handful of songs, Liam writing the words and Bonehead writing the music, including "Take Me" and "Life in Vain", with only the latter worthy for inclusion, according to Noel, though Liam refused.
Liam co-wrote a song (titled "Love Me and Leave Me") with former Stone Roses guitarist and songwriter John Squire for The Seahorses' debut album in 1997.
The first Liam-written song to appear on Oasis album was "Little James" for the 2000 Standing on the Shoulder of Giants.
Liam wrote three songs on the 2002 Oasis album Heathen Chemistry: "Born on a Different Cloud", "Better Man" and "Songbird".
The 2005 Oasis album, Don't Believe the Truth, features a further three of Liam's songs: "The Meaning of Soul", "Love Like a Bomb" and "Guess God Thinks I'm Abel". Another Liam song is the acoustic ballad "Won't Let You Down" which appeared on the single "Lyla". Another Liam-written b-side "Pass Me Down The Wine" was from the single "The Importance of Being Idle" .
Read more
Liam Gallagher Picture Gallery
Latest headlines