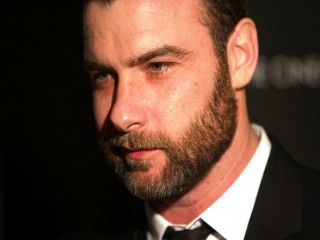 Liev Schreiber biography
Date of birth : 1967-10-04
Date of death : -
Birthplace : San Francisco, California, U.S.
Nationality : American
Category : Arts and Entertainment
Last modified : 2011-09-14
Credited as : actor, film producer, Glengarry Glen Ross, X-Men Origins
Isaac Liev Schreiber
, commonly known as
Liev Schreiber
, is an American actor, producer, director, and screenwriter. He became known during the late 1990s and early 2000s, having initially appeared in several independent films, and later mainstream Hollywood films, including the Scream trilogy of horror films, The Sum of All Fears, X-Men Origins: Wolverine, and Salt. Schreiber is also a respected stage actor, having performed in several Broadway productions. In 2005, Schreiber won a Tony Award as Best Featured Actor for his performance in the play Glengarry Glen Ross. That year, Schreiber also made his debut as a film director and writer with Everything Is Illuminated, based on the novel of the same name.
Few American actors can claim the array of roles in which Liev Schreiber has excelled. His performances range from appearances in Wes Craven's Scream franchise to a New York stage career that prompted Charles Isherwood of the New York Times to call him "the foremost Shakespearean actor of his generation in America." In 2005, Schreiber made his directorial debut with the adaptation of Jonathan Safran Foer's novel Everything Is Illuminated. "Acting in theater is a spiritual endeavor," he told San Jose Mercury News writer Bruce Newman when asked why he divided his time between stage and screen. "You learn amazing things about yourself doing those plays…. I think that helps you feel OK with a profession that oftentimes can make you feel pretty silly, and self-conscious, and narcissistic, and egotistical."
Born in 1967 into a bohemian family living in San Francisco, Schreiber was tagged with the nickname "Huggy" as a child by his mother, a painter. His father was a stage actor, and the family moved to a remote farmhouse in Canada when Schreiber was still an infant. A few years later, the Schreibers' marriage ended, and he and his mother headed to New York City, her hometown. In the city, his mother had a health-food business, drove a taxicab, and even made papier-mâché puppets she sold on the street, and for a time they lived in a "squat," or abandoned building. They eventually settled into more legal digs on the Lower East Side. Though Schreiber has often said in interviews that he recalls few details from his childhood, he did cite his grandfather, a talented cellist in his younger years who delivered meat to restaurants for a living, as a profound influence. "Pretty much everything I imagined a person of substance was, I saw in my time with him," he told Stephen Whitty, a journalist with the Star-Ledger of Newark, New Jersey. "He literally gave my mother his life savings so she could win the custody battle with my father. He sort of raised me once we came back to New York. Even though he was often asleep when I came home he would work these grueling, terribly long days the two of us always had this intense emotional connection."
Schreiber grew up in a nominally Jewish household, and attended Friends Seminary High School in Manhattan, a Quaker academy. At Hampshire College in Amherst, Massachusetts, he chose semiotics, the study of symbols, as his major, with a plan to become a writer. A drama teacher, however, suggested the stage might be his calling, so he dropped out to head to London, where he took a course at the Royal Academy of Dramatic Art. Some of the funding for this came from his father, with whom he renewed contact in his teens. As Schreiber explained to Dustin Hoffman in a profile that appeared in Interview magazine, because he knew so little about the man earlier in life, Schreiber sought out what he did know. "Anything he had done I had to explore. Like, he played football, so I played football; he acted, so I wondered what acting was like."
Schreiber won a place at Yale University's prestigious drama school, in part by applying for a performing slot, though he hoped to transfer his literary ambitions into a career as a playwright. Once there, he found he enjoyed the challenge of performing, and moved quickly into stage roles after earning his M.F.A. in 1992. Screenwriter Nora Ephron ( Sleepless in Seattle ) saw him in the Lincoln Center revival of In the Summer House in 1993, and cast him as a transvestite in her next comedy, Mixed Nuts . It was an inauspicious film debut, for the movie earned terrible reviews and quickly vanished from theaters.
The next few film roles for Schreiber came in small, independent productions: He was one of a telephone-dependent group of young New Yorkers in 1995's Denise Calls Up , played the boyfriend of Parker Posey's title character in Party Girl , and appeared in an early Nicole Holofcener ( Friends with Money ) movie, Walking and Talking . He delivered some of the funniest lines in The Daytrippers , in 1996, a road movie about a distraught wife (Hope Davis) whose mission to confront her cheating husband is joined by her eccentric family.
Schreiber began to attract the attention of Hollywood casting agents, and he was offered small or supporting roles in big-budget projects. He was a kidnapper in the 1996 Ron Howard thriller Ransom , played Cotton Weary in the hit Wes Craven flick Scream and its sequels, and held his own against a top-notch cast in Michael Crichton's 1998 underwater action movie Sphere . The salaries from those projects allowed him to keep living in New York City and take the stage roles that interested him. "People credit actors with much more integrity than we really have," he said in the Star-Ledger interview with Whitty. "The reality is that I got paid absolutely nothing to do The Daytrippers . I played Hamlet at the most prestigious Shakespeare theater in the country and I got $300 to do eight shows a week. I was always grateful for any job that paid the bills."
The Hamlet that Schreiber mentioned was another New York Shakespeare Festival event, which regularly tapped him for the lead roles. He won an Obie Award, the Off-Broadway honors bestowed by the Village Voice , for his role in Cymbeline at the open-air Delacorte Theatre in Central Park in 1998. The lesser-known work from the Bard was a family drama with comic overtones, and Schreiber was cast as the scoundrel Iachimo. A New York Times review from Peter Marks noted that even firecrackers exploding elsewhere in the park one evening did not seem to rattle Schreiber during a tense scene, and asserted that "what a marvelously articulated and self-assured performance he delivers, in such a perplexing role. His Iachimo is as sleek and suave as a Bond villain."
Schreiber appeared in a slew of projects in 1999, including a plum role as filmmaker Orson Welles in the HBO movie RKO 281 , which earned him Emmy and Golden Globe nominations. He was Diane Lane's betrayed husband in A Walk on the Moon , and a boxer in the Warsaw ghetto-set Jakob the Liar with Robin Williams. He also found steady work as narrator of television documentaries for the Public Broadcasting Service, HBO, and the Discovery Channel, and delivered a credible performance as a mad scientist in Kate & Leopold , the 2001 Meg Ryan romantic comedy. In 2002, he turned up in The Sum of All Fears , a nuclear-weapons thriller that starred Ben Affleck.
Schreiber's first truly starring role in a major screen event came in 2004 when he played the brainwashed military veteran and hapless vice-presidential candidate in The Manchurian Candidate .
The political thriller was Jonathan Demme's remake of a 1962 classic, and co-starred Meryl Streep as a vicious U.S. senator and mother of Schreiber's character; Denzel Washington played a fellow combat veteran haunted by nightmares who tries to solve the mystery of what happened when their platoon was captured by enemy troops with the possibility that they became unknowing assassins. As Raymond Shaw, Schreiber reprised the role made famous by British actor Laurence Harvey, and he won accolades for the job. Out of all three leads, wrote Newsweek critic David Ansen, "Schreiber's role … is in some ways the toughest: Raymond is a stiff, charmless man so out of touch with his feelings he seems almost robotic. He's also a man capable of performing horrific acts, and the beauty of Schreiber's performance is that he's able to make us feel for him, something Harvey, with his metallic chill, couldn't do."
In 2005, Schreiber made his directorial debut with Everything Is Illuminated , the screen adaptation of Jonathan Safran Foer's acclaimed 2002 novel. Schreiber adapted the story himself, the tale of a young Jewish-American who travels to the Ukraine to locate the woman who reportedly helped his grandfather evade certain death at the hands of Nazi troops. In a comic turn, the protagonist's two guides are a pair of anti-Semitic Ukrainians, one of whom is fascinated by American culture. As Schreiber explained to Hoffman in Interview , when he first read Foer's story he had already written his own family saga. "When my grandfather died I also started developing an idea about Ukraine, because that's where he was from," Schreiber said. "Of course, Jonathan's story was twice as funny as what I'd been working on."
After finishing the screenplay, Schreiber traveled to the Ukraine and Prague to shoot the movie on location. He also wanted to use as many non-actors as possible, and scored a coup when he landed the Ukrainian-born, Brooklyn-living Eugene Hutz, frontman for the raucous punk-gypsy band Gogol Bordello, to play one of the Ukrainian guides. Lord of the Rings star Elijah Wood played Foer onscreen. The film earned mixed reviews, with some critics finding it an unsatisfactorily watered-down version of an impressive literary tour-de-force. In the end, Schreiber's experience behind the camera seemed to make him eager to return to the other side. "It was the hardest thing I've ever done," he told Contra Costa Times journalist Jessica Yadegaran. "Two years. Sixteen-hour days. Four hundred and 80 questions a day. Rain. Let's just say I've publicly apologized to every director I've ever worked with."
In the final week of the 2004-2005 theater season while still completing post-production work on Everything Is Illuminated Schreiber returned to Broadway in a revival of the celebrated David Mamet drama, Glengarry Glen Ross . A month later, he earned his first Tony Award for best performance by a featured actor in a play for the role. His next film project was The Omen , a remake of the 1976 chiller. In it, Schreiber reprised Gregory Peck's role as diplomat Robert Thorn, a man faced with the possibility that Damien, his odd son with on-screen wife Julia Stiles, may be an incarnation of the devil. The much-hyped film, released on what was ostensibly the fortieth birthday for the original, fictional Damien, hit theaters on June 6, 2006, to largely lukewarm reviews. Nevertheless Schreiber enjoyed the role, he told Back Stage East writer Simi Horwitz, noting that it "reminded me of classic theatre, epic theatre, Macbeth…. I was intrigued by the challenges of convincing a modern man that his child is the Antichrist. I see Robert Thorn as a lapsed Catholic returning to his faith. At the moment he embraces the idea that his son, the Antichrist, must be destroyed, he is also embracing Christ."
Other projects for Schreiber included The Painted Veil , an adaptation of a W. Somerset Maugham story that would pair him with fiancée Naomi Watts (the couple welcomed the birth of son Alexander Pete on July 26, 2007). Not surprisingly, another Broadway role was in the works, this time in a revival of the Eric Bogosian drama Talk Radio in early 2007. Schreiber candidly admitted to Whitty, in the Star-Ledger interview, that he had taken The Omen role simply for the money. "I almost filed for bankruptcy," he said about the year 2005, noting that Everything Is Illuminated "cost me, personally, doing Glengarry put me in a bad spot financially, I had built my mother a house and renovated my own apartment and suddenly I was not the fancy rich movie star I thought I was."
Actor in films, including:
- Mixed Nuts , 1994;
- Denise Calls Up , 1995;
- Party Girl , 1995;
- Mad Love , 1995;
- Walking and Talking , 1996;
- The Daytrippers , 1996;
- Ransom , 1996; Scream , 1996;
- Big Night , 1996; Scream 2 , 1997;
- Sphere , 1998;
- Twilight , 1998;
- Desert Blue , 1998;
- Hamlet , 1999;
- A Walk on the Moon , 1999;
- Jakob the Liar , 1999;
- The Hurricane , 1999;
- Scream 3 , 2000;
- Pay It Forward , 2000;
- Kate & Leopold , 2001;
- The Sum of All Fears , 2002;
- Spinning Boris , 2003;
- The Manchurian Candidate , 2004;
- The Omen , 2006;
- The Painted Veil , 2006;
- The Ten , 2007.
Made directorial debut with Everything Is Illuminated , 2005 (also author of screenplay). Television appearances include:
- RKO 281 , HBO, 1999;
- Lackawanna Blues , HBO, 2005;
- CSI: Crime Scene Investigation , CBS, 2007.
Also narrator for several documentary films and specials, including episodes of The American Experience , 1997-2002, and Nova , 1999-2003, both for PBS;
- narrator for HBO sports documentary series, 1998-.
Stage work includes:
- productions of the Yale Repertory Theatre, New Haven, CT, 1990–93;
- In the Summer House , Vivian Beaumont Theatre, Lincoln Center, New York City, 1993;
- The Tempest , New York Shakespeare Festival, Delacorte Theatre, Public Theatre, New York City, 1995;
- Cymbeline , New York Shakespeare Festival, Delacorte Theatre, Public Theatre, 1998;
- Hamlet , New York Shakespeare Festival, Estelle R. Newman Theatre, Public Theatre, New York City, 1999, and Anspacher Theatre, Public Theatre, New York City, 1999–2000;
- The Mercy Seat , Manhattan Class Company, Acorn Theatre, New York City, 2002–03;
- Henry V , New York Shakespeare Festival, Delacorte Theatre, Public Theatre, 2003;
- Glengarry Glen Ross , Royale Theater, New York City, 2005; Macbeth , Public Theater, 2006;
- Talk Radio , Longacre Theatre, New York City, 2007.
Awards:
- Obie Award for performance, Village Voice , for Cymbeline , 1999;
- Tony Award for best performance by a featured actor in a play, League of American Theatres and Producers/American Theatre Wing, for Glengarry Glen Ross , 2005.
Read more
Latest headlines