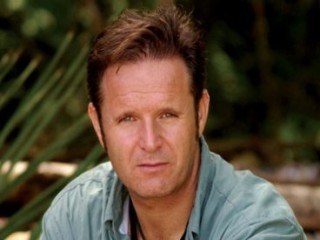 Mark Burnett biography
Date of birth : 1960-07-17
Date of death : -
Birthplace : London, England
Nationality : British
Category : Arts and Entertainment
Last modified : 2010-08-30
Credited as : Television producer, reality television, produced the Tv show Survivor
Overview
Mark Burnett
is the British-born athlete-turned-producer of the wildly popular reality-TV program,
Survivor
, along with his other productions that include Discovery Channel's
Eco-Challenge
(originally cast on MTV) and Lifest. Burnett's adventure series have been captivating audiences worldwide since the mid-1990s, and there is no end in sight. To the contrary, there are thousands of would-be contestants who would rather earn their million contriving and surviving out in the wilderness than sitting in a television studio guessing at multiple-choice answers. Burnett is singularly responsible for popularizing what is known as "adventure racing" in the United States and has greatly enhanced the prevalence of "extremesports" in general. Equal to that, he has shrewdly created a television spectator audience that can't seem to get enough of the thrilling competition (albeit vicariously)--or for that matter, stop talking about it on the telephone, at the water fountain, or on the Internet.
Personal Life
There really is little to say about Mark Burnett's personal life; he is what he does. A superb athlete, the British-born adventurer was a competitor and team leader in the world's oldest adventure race, the French-sponsored Raid Gauloises (Race of the Warriors) when he dreamed up his own race event. Wanting to start a business that would be both highly profitable and fun as well, Burnett formed Eco-Challenge Lifestyles, Inc. in 1992. His idea was based on the success of multi-discipline adventure racing such as he had seen in New Zealand and elsewhere. He had also spent some time conducting market research prior to forming his company, intended to gauge the profit potential for his idea. His research taught him that successful and smart business acumen in the 1990s was centered on health and fitness, ecology, and personal growth. Proposing a business plan that incorporated responsible and recreational use of back country terrain--while promoting environmental awareness--Burnett believed he had discovered a business "gold mine." When he added the competition element to his plan, thus engaging the "personal growth and enrichment" factor, he started cashing in on the gold.
Burnett started a human skill and endurance snowball that has not yet stopped rolling--across deserts, down canyons, through waterfalls, around predators, and into the very heart of man and his most primal need: survival. His hugely successful Eco-Challenge Expedition Competitions led to the founding of the Eco-Challenge Adventure School (motto: "A Taste of the Race") for would-be contestants to the competitions. From there came the founding of the Eco-Challenge Travel agency and the Eco-Challenge Lifestyles Web site. But his biggest home run yet has been the Survivor series. In 2001 Burnett revealed future plans to create a new groundbreaking reality drama series that will select one American to travel to Russia's Mir Space Station.
Burnett is a certified scuba diver, whitewater guide, skydiver, and wilderness first aid expert. If he had been born 200 years ago, he told online interviewer Susan Johnston, he would have been an explorer. "I'm an entertainer," he continued, "[b]ut personally, I'm interested in the sociological." He also is the author of several books, among them, The Survival Manual: Based on U.S. Armed Forces Survival Techniques (2001), Survivor II: The Field Guide (2001), Survivor III: The Diary (2001), and Dare to Succeed: How to Survive and Thrive in the Game of Life (2001). Burnett resides in California and is married and the father of two children.
Career Details
The Raid Gauloises have been held in various locations around the world since 1989. A regular contestant in those races--and a member of the first American team to compete in the Raid--was the highly competitive and ambitious Burnett. He captained the Team American Pride in the 1992 ten-day Raid endurance race in the Sultanate of Oman, which included running, hiking, horseback riding, camel riding, climbing, sea kayaking, and orienteering. Regrettably, the team suffered a mutiny by one of its members and finished in 39th place. The following year in Madagascar, Burnett again captained the Team American Pride on a five-sport race, this time finishing in 9th place. The 1994 race in Borneo was a disaster: the five-member team consisting of captain Burnett, three Navy SEALs, and one woman, all managed to get lost on the first day and subsequently dropped out. It was time for Burnett to move on.
In 1995, under the auspices of his new company, Burnett staged the first U.S. Eco-Challenge race in Utah for cable channel MTV. (The show later moved to USA Networks.) He also contracted to produce the New England Eco-Challenge at the 1995 Extreme Games for cable sports channel ESPN. To create viewer interest, the Eco-Challenge was billed as "the toughest race in the world." It attracted entrants ranging from U.S. Navy SEALs to a 72-year-old great-grandmother. Most participants were in between--fitness experts, marathoners, adventurers--and Burnett had no problem filling the field with contestants. In the inaugural running, 50 five-person teams (one woman per team) raced 24 hours a day for seven days over 370 miles of remote terrain in southern Utah. The first event was a marathon-length horseback segment in which team members took turns riding the horse or running alongside for 26 miles. Next, the teams sloshed through water-filled canyons, sometimes having to swim in the 50-degree water with backpacks, and then hiked more than 100 miles across vast stretches of waterless desert. After negotiating 1,200-foot cliff faces with ropes, the teams had to raft the rapids along Colorado River (class IV advanced rafting). In the final stretch, the teams had to complete a 50-mile, 12-hour canoe paddle across Lake Powell. Fewer than half finished the race, but the genie of thrills had been let out of the bottle. Even some who had to be "choppered out" said they would definitely be back the next year.
Why would anyone in his or her right mind pay a $7,500 entrance fee and invite those hardships into his or her life, knowing full well that the chance of failure was greater than 50 percent? "Only by taking people to their lowest low do they learn something about themselves," explained Burnett in a 1996 article for Boys Life. Likewise, the intent of the Eco-Challenge School was to strip away preconceptions or misconceptions about participants and then teach outdoor skills under stress. That way, Burnett told a Men's Health magazine interviewer, "you never, ever, forget them."
In 1996 Burnett signed a multi-year agreement with Discovery Channel to produce an annual Eco-Challenge expedition competition as well as a television documentary covering the event. But the wildly successful event was not without controversy. Following the 1995 competition, the Utah office of the U.S. Bureau of Land Management (BLM) cited Burnett's company for environmental damage. According to BLM reports, several participants either got lost or cheated; either way, they wandered off the approved courses and created new trails in sensitive areas. Moreover, several participants left human waste behind in "catholes," and support personnel and spectators trampled vegetation and left litter. Burnett's company was cited again when the East Coast race along the Appalachian Trail in the Bigelow Mountain Preserve brought in helicopters, despite an agreement that there would be none. Camera crews were also larger than promised, with their attendant excess burden on the fragile environment. Environmental protesters waved angry signs in front of television camera crews at the starting line, and race organizers promised more trail-planning and enforcement in the future.
Within two years of the first U.S. Eco-Challenge competition, Burnett had drawn millions of dollars in entry fees and major sponsorship from Subaru and Columbia Sportswear. An estimated seven million viewers watched the final five hours on television. But Burnett grew restless with his success. Admitting to a fascination with competitor alliances under stressful circumstances, Burnett envisioned more "reality-soap" adventures. When asked what gave him the inspiration for Survivor, he told USA Today's online participants, "My other TV show, Eco-Challenge, proved to me that the communication within groups was much more a factor in an expedition success than technical or physical attributes. And that's what attracted me to Survivor." He also confessed that the original idea for Survivor was not his own but had come ten years earlier from Charlie Parsons, a prolific British producer.
But the game rules are Burnett's. In what he calls "social Darwinism," a group of contestants compete for a $1 million prize by participating in challenges and voting off one fellow survivor at a time by secret ballot. The first event drew over 6,000 applicants. The first broadcast was in mid 2000. According to Associated Press Online, Burnett had remarked, "Survivor isn't reality. It's contrived. The outcome and the emotions and the storytelling are not contrived, but we put real people in a contrived situation and then watch real emotions." He told the interviewers, "Everything I do relates to adventure and psychology. The group dynamic against nature." He also stated that before he started Survivor I, he had sold a TV book exploring the philosophy that mean people couldn't win. He laughed, "How wrong was I?!"
The immediate success of the 39-day series, filmed in Borneo, led Burnett to cautiously prepare his next series. As he told Entertainment Tonight, "I think one of the secrets of anyone's longevity is never overdo it, always leave people at the end of the TV hour wishing it didn't finish, and over-saturation could kill the golden goose." He went on to explain the differences between his first love, the Eco-Challenge events, and his big hit, Survivor. According to Burnett, one is a race, the other about "surviving on an island or in the Outback with politics over tribal live." But both were rooted in the human condition, one that recognized that people are at the mercy of nature. Burnett mused at the irony of the Eco-Challenge being the purer and the harder of the two but that the Survivor participant got the $1 million.
Of course, the success of Survivor spawned a slew of imitators. One such contender was The Beast 2000, which Burnett was accused of squashing. The grueling show covering a proposed 12-day slog through the Alaskan wilderness was cancelled by producer Don Mann, who complained that Burnett warned participants that they had to choose between the Beast and an upcoming Eco-Challenge. Burnett denied the charge, stating that prospective teams may have misconstrued his medical director's ruling that competitors must choose one or the other, for medical and legal reasons. However, Burnett threw in free airfare for those choosing his race, and the Beast disappeared. While many thought it was unfair, Burnett commented in an Outside magazine online article that "there is a shakeout going on, just like the dotcom business."
Social and Economic Impact
What was life like before Survivor? Does anyone even remember what he or she watched? The amazing thing about Mark Burnett's program is that it draws audiences across the board--from all ages, backgrounds, personalities, and skill levels. As many couch potatoes watch "Survivor" as do those of superior candidate potential. Perhaps, as Kelly Kahl, CBS's senior vice president of program planning and scheduling, told Broadcasting & Cable's Joe Schlosser, "Part of the success of the show will depend on making. . . viewers feel like survivors as well."
The show's official Web site (
) explains that in selecting contestants, casting personnel look for strong-willed, outgoing, adventurous, physically and mentally adept, adaptable people. Is it simply the vicarious adventure that draws so many followers? Said Burnett to Adventure magazine's Gretchen Reynolds, "As I see it, it's what people are looking for these days. And there's lots of money in that market, mate." Reynolds put it differently. In her article, "Master of the Ego Challenge," she mused that ". . . 'Survivor' may represent the zenith of manipulated, televised adventuring, a kind of Swiss Family Robinson as rejiggered by Machiavelli and MTV.

Read more
Latest headlines