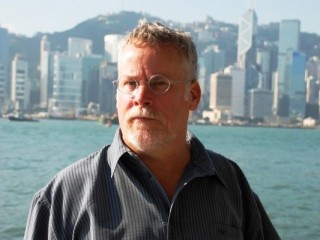 Michael Connelly biography
Date of birth : 1956-07-21
Date of death : -
Birthplace : Philadelphia, Pennsylvania, United States
Nationality : American
Category : Famous Figures
Last modified : 2011-09-01
Credited as : Former Journalist, best-selling detective novelist, Hieronymous "Harry" Bosch series
Former Los Angeles Times journalist
Michael Connelly
writes best-selling detective-fiction novels known for their lurid crimes and well-crafted prose. Though he has written outside the genre most notably with the well-received legal thriller The Lincoln Lawyer in 2005 he is best known for his popular Hieronymous "Harry" Bosch series of detective stories featuring a tenacious Los Angeles cop solving the thorniest, most deeply deviant cases in the city. Often compared to Raymond Chandler and James Ellroy, who also wrote vivid tales of the L.A. underworld, Connelly has won praise for his talent for capturing life in the West Coast city. "Seen through its interlocking institutions, Connelly's Los Angeles is a frustrating, endlessly challenging Rubik's cube," noted Ariel Swartley in Los Angeles Magazine . "Indeed, it's a character as powerful or more so than any Connelly has created."
Connelly was the first of five children in his family, and was born in Philadelphia. In the mid-1960s, when he was eleven, the Connellys moved to Fort Lauderdale, Florida. His father had a somewhat unpredictable career as a property developer, and Connelly later described him as "an extrovert, into the grand gesture," he told Adam Lee-Potter in an interview that appeared in the London newspaper the Independent . "He took risks. Sometimes it paid off, sometimes it didn't. When I was 13, we had to load up the car with belongings and go to a flea market just so that we could pay the mortgage."
Connelly's mother was an avid reader of crime fiction, and passed along that interest to her oldest son. His natural inquisitiveness, propelled by the fictional sleuthing he favored as reading material, inadvertently led him to a criminal investigation in which he proved the local cops' only genuine lead: One night in the early 1970s, the 16-year-old Connelly was driving home from his job as a hotel dishwasher when he saw a man running down the street and throw something into a hedge. Pulling over, Connelly found a towel with a gun wrapped in it. He put it back in the shrubs, then trailed the guy to a bar, and drove home to tell his father. When they led police to the bar, the man had vanished, and a murder-robbery was never solved. "That night of being immersed in the police department and being interviewed repeatedly by these detectives, who seemed to me very hardened individuals, this really impressed something upon me," Connelly recalled in an interview with Benedicte Page for Bookseller . "That's when I started being fascinated with their lives and how they worked."
In college at the University of Florida's Gainesville campus, Connelly spent his first two years as a building-trades major. He planned to follow his father into the development business, but was earning less-than-impressive grades in the program. One day, he went to see Robert Altman's 1973 classic The Long Goodbye , filmed from one of Raymond Chandler's novels. Chandler wrote detective fiction set in the gritty Los Angeles underworld of the 1940s and '50s, and his works were widely credited with modernizing the genre. Bowled over by the movie, Connelly devoured several of Chandler's novels and short stories in a weeklong reading binge, and decided that he, too, wanted to write detective stories for a living. With that in mind, he switched majors to journalism, which would give him a steady income if at first he fell short of producing a salable work.
After graduating from college in 1980, Connelly took a job with the Daytona Beach News Journal , and from there went on to the Fort Lauderdale News and Sun Sentinel a year later. In 1986, he and his colleagues at the paper were nominated for a Pulitzer Prize, journalism's highest honor, for their series of stories about the aftermath of an airline disaster. The attention brought him a job offer from the Los Angeles Times , and he and his wife, whom he had met in college, moved there in 1987.
Connelly spent the next few years on the crime beat for the L.A. paper, though his editors often tried to reassign him, knowing that journalists often burned out on that desk and its unrelentingly gruesome narratives. Meanwhile, he finally finished his first novel, which had taken him nine years to write, and sold it to Little, Brown. Published in early 1992, The Black Echo won the coveted Edgar Allan Poe Award for best debut work in the genre from the Mystery Writers of America.
Connelly's first novel featured Hieronymous "Harry" Bosch, a Los Angeles Police Department detective known for his somewhat eccentric, loner ways as much as for his dogged persistence in tracking down leads and solving the longest-dormant cases. (His name borrows from the real-life Dutch Renaissance painter whose late-medieval works were vividly populated commentaries on sin and redemption.) The story centers around Bosch's investigation into what appears to be the tragic yet unremarkable death of a heroin addict, whose body was found in a drainpipe near Mulholland Dam in Hollywood. Bosch soon realizes that he knew the victim from their military service together during the Vietnam War, and eventually teams with a Federal Bureau of Investigation (FBI) agent on the case, which seems linked to an ingenious bank robbery conducted with the help of the Los Angeles area's network of storm and sewer tunnels.
The Black Echo earned a slew of excellent reviews. Lorenzo Carcaterra, writing in People , deemed it "a most impressive first novel" and called Connelly's anti-hero "the best new protagonist in crime fiction" in more than a decade. "Connelly has, with great skill, given us a detective who inhabits a world filled only with torment, fear, and danger," Carcaterra declared. Marilyn Stasio, writing in the New York Times , also gave Connelly's efforts high marks. "Even at their most implausible … Connelly's claustrophobic scenes of robberies and manhunts in airless underground chambers are good and thrilling," she wrote.
Bosch reappeared in three subsequent works from Connelly's pen: The Black Ice, The Concrete Blonde , and The Last Coyote . By the time the last of the trio arrived in bookstores, Connelly was able to give up his newspaper job to concentrate full-time on writing fiction. In early 1994, he was the recipient of a terrific bit of free publicity when U.S. President Bill Clinton visited a Washington, D.C. bookstore while being trailed by television cameras, and came out carrying The Concrete Blonde . It turned out that Clinton was a fan of Connelly's earlier pair of Bosch novels, and White House staffers arranged a brief meeting with the author at the Los Angeles airport late one night.
Not content to rest on his reputation as a crafter of gritty, Los Angeles-based crime fiction, Connelly ventured into the thriller category with The Poet in 1996. It was also his first book without Bosch as the central character; it featured a new character, Jack McEvoy, a Denver journalist whose twin brother is found murdered. Bosch returned in 1997's Trunk Music , but Connelly's next book, Blood Work , was another thriller and introduced former FBI agent Terry McCaleb. A heart transplant recipient, McCaleb returns to work a bit earlier than planned after surgery when he learns that the woman whose heart now beats in him died at the hands of what appears to be a serial killer. Actor and director Clint
Eastwood liked the story so much that he acquired the film rights, but the 2002 version, which starred Eastwood as McCaleb along with Jeff Daniels and Angelica Huston, earned only lukewarm reviews. Connelly had been told that when Hollywood came calling at an author's door, it would likely prove a disappointing relationship. Even before he wrote the book, he told Sarasota Herald Tribune writer John Griffin that a fellow author had "said that when you sell your books to Hollywood, it's like selling them a car, and it's their turn to drive it and they might hit a wall or something, but it's their car now."
Connelly returned Bosch to his increasingly devoted readership with a 1999 tale, Angels Flight . Set once again in Los Angeles, the story centers around a well-known, if not entirely respected, attorney known for pursuing police-brutality cases against Bosch's longtime employer. Writing in Esquire , Adrienne Miller lauded it as "a stunner, superbly paced, remarkable in its powers of description and its journalist's attention to detail," and a contemporary portrait of the city and its institutions that "adds class and heft to the detective genre."
With A Darkness More Than Night , published in 2001, Connelly began to pair up his growing cast of characters. This plot puts both Bosch and FBI agent McCaleb together on the case of a recent murder victim whom Bosch had suspected for years of getting away with literally murder. McCaleb, renowned for his criminal profiling skills, comes out of retirement to work on the case, and begins to suspect Bosch as the killer. Connelly's next Bosch story, City of Bones , was the first to make an appearance on the mainstream best-seller charts, instead of its usual hegemony on the crime-fiction lists. He moved on once again with Chasing the Dime , also published in 2002, which centered around a brilliant scientist who becomes mixed up in solving the mystery of a vanished call girl. In The Narrows , which appeared in 2004, Connelly wrote his first sequel of sorts, following up on the whereabouts of a vicious serial killer who seemed to have died at the end of The Poet .
Connelly surprised fans of his work once again a year later with The Lincoln Lawyer , his first legal thriller. This time, the conflicted protagonist is Mickey Haller, a criminal defense attorney with a lucrative practice defending the kinds of perpetrators that Bosch and McCaleb were famous for putting away for good. Haller's instincts warn him away when he is asked to defend the scion of a wealthy, powerful southern California clan accused of sexual assault and murder, but the spare-no-expense promises of the family appeal to his greedier side. "Mastering the form on his first try, Connelly delivers a powerhouse drama fueled by cynicism," noted Stasio in her New York Times critique.
Connelly eventually returned to Florida, where he writes from home. The success of his books in translation have necessitated the filing of tax documents in nearly two dozen countries, which his wife who serves as his business manager handles for him. In interviews, he has sometimes remarked about how fortunate he feels to work at a job that lets him be home when his daughter returns from her school day. His twelfth Harry Bosch novel, Echo Park , was released in late 2006, and returns the intrepid crime-solver to the scene of a 1994 mystery. Connelly prefers to have characters and plotlines intermingle, reasoning it as his way of rewarding his readers. "I try to be loyal to people who have been riding with me," he explained to an interviewer from Publishers Weekly , Jeff Zaleski. "If you've read 13 Michael Connelly books and there's some vague reference to a character who's in book number four or something, I think it's fun. And then there's a correlation between writing and painting. I look at my work as one big canvas, almost like a Hieronymus Bosch painting. All these stories are moving on the same canvas, so you're bound to have cross currents."
Read more
Latest headlines