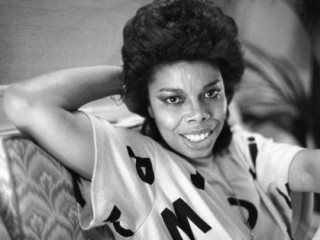 Millie Jackson biography
Date of birth : 1944-07-15
Date of death : -
Birthplace : Thomson, Georgia, U.S.
Nationality : American
Category : Arts and Entertainment
Last modified : 2011-12-02
Credited as : singer-songwriter, R&B music, comedienne
Mildred "Millie" Jackson is an American R&B/soul singer-songwriter and comedienne. Her vocal performances are often distinguished by long, humorous, and explicit spoken sections in her music, which she started doing on stage to get the attention of the audience. She has also recorded songs in a disco or dance music style and even some country styled songs.
Millie Jackson has built her singing career on her rich, smoky voice, her musical talent, her business acumen, and her sense of humor. Jackson has always made her own business and career decisions; for many years she has acted as her own manager. A coproducer of her own recordings, she also owns a production company, Keishval Enterprises. She writes many of her own songs and all of her own raps, the spoken sections in her concerts and on her records. In these raps, she has consciously chosen to continue the blues tradition of explicit honesty. She talks about every angle of sex, relationships, and everyday life. As Vertamae Grosvenor wrote in Ms. magazine, "Her buck-naked everyday truth-telling style is pure raunch.... When Millie sings and raps about love and relationships, the liberated lyrics of her spokesongs proclaim that there are choices. Alternatives."
Jackson grew up in the middle of the blues-oriented South, in Georgia. Her mother died when she was two years old; her father left her to go find work in the north when she was 11. For years, she lived with her strictly religious grandparents. When she was 15, she moved to New Jersey to live with her father again, but left shortly thereafter to live with an aunt in Brooklyn.
Jackson began singing professionally in her late teens on a dare. One evening she was with friends at the Palm Cafe in Harlem. A friend challenged her to get up and sing with the band. Not one to shy away from any such challenge, she got up and sang "Stand By Me," and the audience loved her. One member of the audience liked her so much he offered her a job singing at a nearby club, the Crystal Ballroom.
Jackson wanted a singing career, but also was quite aware of the pitfalls and insecurities of such a life. For ten years, she sang at night and on weekends while still holding down a full-time day job. "I didn't quit my secretarial job until I had two records on the charts," she told Essence. "I wasn't sure I was gonna continue because so many singers come out there and get hits then disappear. I told my agent that if he could book me three months in advance, I'd quit. I came in the next day and I was booked. That was it."
Beginning with little formal musical training, Jackson learned what she needed to know about music on the road. She described her musical education in High Fidelity: "[My road band] taught me a lot, and I familiarized myself enough with the piano to write.... I took a test at Juilliard in order to enroll. I told the professor 'You know I came here to better my career. Why do I have to name three Russian composers? I could give a damn!' He said, 'Well, you have to know theory--about major and minor, about diminished and augmented.'"
When Jackson told the Juilliard professor that she knew theory, she related, "He said, 'Go home. You're further ahead now than the majority of students graduating this year. You say you've got a record? How many of my students do you think would love to have one? If you go through these classes you're going to think about the right way of doing things and kill your artistic side. Go home.'" She went home, and has been writing many of the songs she sings ever since.
Jackson's early recordings fit squarely into traditional rhythm and blues categories, and included two singles that made the Top Ten: "Ask Me What You Want" and "My Man a Sweet Man." She developed her stage personality as she developed her raps in her live performances, in which she often talked about sex. "Sex is always a good subject," she told Essence. "People always been cheatin' and always will be.... [My songs] give people something to talk about and keeps their minds off their problems." She has also acted as something of a role model and spokesperson for women. "Women come to me all the time to comment on what I'm doing," she explained to Essence. "Maybe it's because I'm saying something they want to say."
In 1974 Jackson scored a big hit with the release of Caught Up. This album, which contained country-western and rock tunes as well as soul, was the first successful concept album by a female singer, describing a love triangle from the perspectives of both the wife and the "other woman." It was her first album to contain raps developed from her concerts, and it was the first to contain explicitly sexual talk. It was also her first album to go gold.
Jackson's next album, Still Caught Up, continued with the same themes and also went gold. After her initial albums drew some complaints about her frank language and subject matter, she recorded a couple of tamer albums. She described the results in High Fidelity: "After I saw the sales I tapped on a few desks and said, 'I'm gonna do what the hell I want and if it doesn't sell it's my career.'... I went back into the studio and did Feelin' Bitchy and it was the biggest album I ever had." She did not change her style again.
Jackson's success has been something of an anomaly in the music industry. Usually a song's financial success depends almost completely on how much airplay it gets--recordings that are played frequently on the radio sell well. In the late 1970s and early 1980s, few radio stations played Jackson's songs because of their explicit lyrics, and few radio and television talk shows invited her to appear.
Even when Jackson did appear on shows, she rarely had a chance to really talk. "They always expect you to go completely off [the air] and say all those dirty words. You get to sing your song sometimes, but they never let you say anything," she explained to Rolling Stone. "Then when the show's over and you're backstage talking, they realize you have a brain in your head slightly larger than the size of a pea, but the show is over with, so you gotta wait until you get your next hit record maybe."
Even Jackson's clean albums did not receive radio play. "When I have a clean album, nobody'll play it. They say it's not Millie," she told Rolling Stone. In the long run, she does not waste too much time worrying about the radio. "I found out it doesn't make too much sense to gear yourself for radio anyway," she observed in Rolling Stone. "I'm one of those few artists whose albums people will buy without hearing. But I've had Number One R&B records that got no pop play at all."
In 1994, however, Jackson released Rock N' Soul, a collection of 11 tracks of varied styles, ranging from a cover of country singer Vince Gill's "Whenever You Come Around" to rockers Def Leppard's "Pour Some Sugar on Me." Billboard's J. R. Reynolds noted that the album marked "a more conservative approach" in the singer's career, as it left out the racy lyrics and off-color poetry in favor straight-ahead rock and R&B. Reynolds reported that the move was due to Jackson's disapproval of much of what is on the airwaves. Jackson remarked in Billboard, "It all sounds the same, and I wanted to show you can make different kinds of good music."
Jackson has spent much time during her career deciding what does make sense (and cents), for she manages herself and runs her own production company, Keishval Enterprises. "It's a pain in the neck," she told High Fidelity, "and very time consuming, but no one has given me a better offer. I haven't given a manager 20, 25, or 30 percent of my money because I've found that I can speak for myself very well. He'd have the right to place me with a booking agency, but I've already got one that I like. I've never had any trouble collecting money or saying whether or not I want to work this week."
After almost 20 years of recording and performing in concert, Jackson felt it made sense for her to begin expanding her career. The woman who could not get radio airplay in the 1980s got her own radio show on KKDA-FM in Dallas in the 1990s. She took her concert raps to their logical conclusion, and created an entire program, "set up more as a play than a concert," as she told the Atlanta Constitution.
The show, Young Man, Older Woman, includes monologues, dancing, and comedy; the cast features not only Millie Jackson, but her daughter, singer Keisha Jackson. Like the rest of her work, Young Man, Older Woman talks about life and relationships, telling the story of a married woman who becomes complacent in her relationship, ceases to take pride in herself, and then regains control over her life.
Having command over one's own life has been a personal theme for Jackson, and her gift to her audience and younger female performers. While her many recordings constitute a rich legacy of their own, Jackson has given the music industry much more than songs. Through her individuality and independence, she has been a role model for many young women. She paved the way for aggressive female rappers in a genre famous for its misogyny. In her business dealings, she showed other female performers like Janet Jackson and Madonna that women can manage their own careers. Just as her songs feature raps about choices and alternatives for women, Millie Jackson's life course has been determined by her own choices.
Jackson now runs her own record label, Weird Wreckuds. After a lengthy hiatus from recording, she released her 2002 album, Not For Church Folk, which marked a return to her "tell-it-like-it-is" lyrical style and Urban contemporary sound. The album features the hit singles "Butt-A-Cize" (a dance song) and "Leave Me Alone" (a ballad). The album also features a collaboration with rapper Da Brat on the edgy song "In My Life."In 2007, the 1977 album Feelin' Bitchy was reissued with positive reviews.
Albums:
1972: Millie Jackson
1973: It Hurts So Good
1974: I Got To Try It One Time
1974: Caught Up
1975: Still Caught Up
1976: Free And In Love
1977: Feelin' Bitchy
1977: Lovingly Yours
1978: Get It Out'cha System
1979: A Moment's Pleasure
1979: Royal Rappin's with Isaac Hayes
1979: Live & Uncensored
1980: For Men Only
1980: I Had To Say It
1980: Live
1981: Just a Li'l Bit Country
1982: Hard Times
1982: Millie Jackson "Live And Outrageous"
1983: E.S.P. (Extra Sexual Persuasion)
1986: An Imitation of Love
1988: The Tide Is Turning
1989: Back to the S t!
1991: Young Man, Older Woman
1993: Young Man, Older Woman: Cast Album
1994: Rock N' Soul
1995: It's Over
1997: The Sequel, It Ain't Over
2001: Not for Church Folk!
Read more
Latest headlines