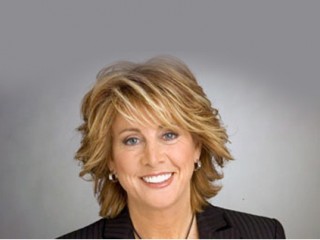 Nancy Lieberman biography
Date of birth : 1958-07-01
Date of death : -
Birthplace : Brooklyn , New York, USA
Nationality : American
Category : Sports
Last modified : 2010-06-25
Credited as : Basketball player and coach, WNBA,
Nancy Lieberman
(also known as:
Nancy Lieberman-Cline, Nancy Lieberman Cline, Nancy Elizabeth Lieberman
) born July 1, 1958 in Brooklyn, New York, United States is an American basketball player and coach.
One of the greatest women's basketball players of all time,
Nancy Lieberman
had a lengthy, decorated career and logged a number of "firsts." At age 18 she was the youngest basketball player to win an Olympic medal as part of the 1976 U.S. team. Ten years later she became the first woman to play in a men's professional league, the United States Basketball League. Lieberman was also the first woman to earn a million dollars as a basketball player. Inducted into the Basketball Hall of Fame in 1996, "Lady Magic" came out of retirement less than a year later to play one season in the new Women's National Basketball Association (WNBA); at 38 she was the league's oldest player. Lieberman remains a presence in the sport as a television commentator and as an outspoken promoter of women's athletics.
Lieberman
, born in Brooklyn, New York, grew up in a Jewish family in Far Rockaway, Queens. As a 10-year-old tomboy, she spent her free time playing basketball with boys in the schoolyard. She scoffed when her mother said playing sports wasn't "ladylike." Lieberman, according to the Richmond Times Dispatch, recalled at her Hall of Fame induction: "I remember getting up and standing there with my hands on my hips and saying [to my mother], 'Yeah, well, I'll tell you something: That's how I'm going to make history one of these days'--and then turning around and walking out of the kitchen."
She quickly established herself as a star at Far Rockaway High School. As a 14-year-old All-American athlete, she would take the subway to Harlem to shoot hoops with the best players. There, she developed an aggressive, street-smart style new to women's basketball. By 1974, when Lieberman was a high school sophomore, she was invited to try out for the American Basketball Association's national team, which would train to compete in the 1975 Pan American Games and the 1976 Olympics. She became one of the 12 women selected for the USA Team.
Dubbed "Lady Magic"
Lieberman helped lead her club to gold medals at the 1975 Pan American Games and the World Championships. The following year, the team participated in the inaugural women's Olympic basketball team competition. Lieberman was 17 when she started playing at the 1976 Olympics in Montreal; she had just turned 18 when the team won silver, making her the youngest basketball player to win an Olympic medal.
Lieberman's Olympic glory caught the attention of universities around the country. Thanks to a new law, Title IX, that barred discrimination at federally funded schools, colleges were starting to offer scholarships to female athletes. Lieberman received more than 100 scholarship offers. She chose Old Dominion University in Norfolk, Virginia. "I always wanted to go to a place nobody had heard of because I thought of myself as an underdog, and I wanted to help build something," she said in the Omaha World Herald.
As a 5-foot-10 point guard, Lieberman helped lead Old Dominion to national titles in 1979 and 1980. During her collegiate career, she scored 2,430 points, grabbed 1,167 rebounds, and dealt 961 assists. Three times an All-American, she was the only two-time winner of the Wade Trophy, which recognizes the National Player of the Year in women's college basketball. Lieberman became known as "Lady Magic," deeming her the female equivalent of Los Angeles Lakers star Earvin "Magic" Johnson.
Played in Men's League
Drafted in 1980 by the Dallas Diamonds of the Women's Professional Basketball League (WBL), Lieberman left college before completing her degree. She could not compete in the 1980 Olympics because of President Carter's boycott over the Soviet Union's invasion of Afghanistan. Instead, she helped guide the Diamonds to the 1981 championship series, where they lost to the Nebraska Wranglers. After leaving basketball briefly to serve as a personal trainer to tennis star Martina Navratilova, Lieberman in 1984 returned to the Diamonds, now part of the new Women's American Basketball Association (WABA). Averaging 27 points per game and voted the league's Most Valuable Player, Lieberman helped lead the Diamonds to a 1984 WABA championship. Both the WBL and the WABA eventually folded, however.
Lieberman made history in 1986 when she became the first woman to play in a men's professional league. Drafted by the Springfield Fame of the United States Basketball League (USBL), she took her place in her first men's team. In 1987 she switched to the USBL's Long Island Knights, and in 1988 she joined the Washington Generals, where she met her future husband, teammate Tim Cline. The couple's career with the Generals included a world tour with the Harlem Globetrotters. Regarding her USBL experience, Lieberman said at her Hall of Fame induction: "They should put the bench I sat on in the Hall of Fame because I saw more time there."
Lieberman retired from basketball in the early 1990s after two disappointments. For the first time in her career, she was cut from a team, failing to qualify for the 1990 Goodwill Games. Nor did she qualify for the 1992 Olympics. Yet Lieberman had begun a new career as a sports commentator and writer. At the 1988 and 1992 Olympics in Seoul, South Korea and Barcelona, Spain, respectively, she served as an NBC-TV women's basketball commentator. She had also completed her autobiography, Lady Magic.
In 1993 Lieberman became the first woman ever inducted into the New York City Basketball Hall of Fame. The following year she gave birth to her son, Timothy Joseph, Jr., or "T.J." On May 6, 1996, she was inducted into the Naismith Memorial Basketball Hall of Fame in Springfield, Massachusetts.
Made Brief Comeback
Just a few months after her Hall of Fame induction, word spread that Lieberman was considering coming out of retirement to play in the WNBA. American sports fans, it seemed, were beginning to take women's basketball seriously; the WNBA, with its partnership with the deep-pocketed NBA, seemed poised for growth. Lieberman started training seriously and in February, 1997, the 38-year-old player was the next-to-last draft pick of the Phoenix Mercury. "I feel like I'm a cat that has nine lives," she told Tom Flaherty of the Milwaukee Journal Sentinel. "I mean, how many chances do you get to do what you love at this level?"
Lieberman played with the Mercury for one year. Turning 39 during the season, she was the oldest player on the WNBA. Phoenix led the league in attendance and won the Western Conference title before losing to the New York Liberty in the playoff semifinals.
From 1998 to 2000, Lieberman was general manager and coach of the WNBA's Detroit Shock. In her first year, while leading the Shock to a 17-13 winning record and a WNBA playoff; players regarded her as highly critical. According to the Associated Press, player Korie Hlede was "abusive and manipulative, playing mind games." Lieberman, who traded Hlede to Utah, downplayed any controversy. "Korie had a very good rookie season, and she really did a lot to jump-start our program," she said. "Korie, her self-esteem was tied to her minutes and starting, and that's why I'm not mad at Korie because I went through that as a young player, too."
Before she left coaching in 2000, Lieberman received her degree from Old Dominion, having gone back to school to complete a marketing degree. Also during her coaching tenure, Lieberman served as president of the Women's Sports Foundation, an advocacy organization founded by tennis legend Billie Jean King, from 1999 through 2000.
Retired from playing but still highly visible in basketball as an ESPN commentator and columnist on its Web site, Lieberman, as a pioneer of the game, remains a source of inspiration to female athletes of all ages.
"I think I've always played with sort of a chip on my shoulder," she said at her Hall of Fame induction ceremonies. "It seems like there has always been someone there at every step of the way to say, 'You can't,' or 'You shouldn't,' or 'You won't.' I've always felt driven to prove those people wrong. If you tell me I can't, my reaction is: 'Yes, I can-watch, and I'll prove it.'"
Lieberman lives in Dallas, her hometown of more than 20 years. She is chief executive officer of Nancy Lieberman Enterprises, a business launched in the 1980s to run Nancy Lieberman basketball camps for girls. She is also a basketball analyst for ESPN, calling WNBA games and men's and women's college games for the television network. An active public speaker at Fortune 500 companies and high school banquets, Lieberman promotes the benefits of sports for young women. "Research shows that girls who are involved in sports have fewer unwanted pregnancies, are less likely to drop out of school, and have higher self-esteem," she told Brian D. Sweany of Texas Monthly. Lieberman, in February, 2003, expressed interest in the coaching job for the WNBA's Connecticut Sun (the former Orlando Miracle).
AWARDS
1975, Member of gold-medal-winning USA Team, Pan American Games and World Championships; 1976, Member of silver-medal-winning USA Women's Olympic Basketball Team, Montreal Olympic Games; 197880, Kodak All-American; 1979, Member of gold-medal-winning USA Team, World Championships; 1979, Member of silver-medal-winning USA Team, Pan American Games; 1979, Jewish Athlete of the Year; 197980, Two-time Wade Trophy winner; 1980, Broderick Award (top women's basketball player in America); 1984, Most Valuable Player, Women's American Basketball Association; 1986, First woman ever to play in a men's professional basketball league, the United States Basketball League; 1993, New York City Basketball Hall of Fame; 1996, Naismith Memorial Basketball Hall of Fame; 1997, Oldest player, at age 38, in Women's National Basketball Association.
CHRONOLOGY
* 1958 Born on July 1 in Brooklyn, NY
* late 1960s Learns to play basketball in Queens, NY
* 1973-76 Plays basketball at Far Rockaway High School
* 1974 Invited to try out for American Basketball Association's USA Team
* 1976-80 Plays basketball at Old Dominion University
* 1980-85 Plays in Women's Professional Basketball League and Women's American Basketball Association
* 1988 Marries Washington Generals teammate Tim Cline
* 1991 Publishes autobiography, Lady Magic: The Nancy Lieberman Story
* 1994 Son, Timothy Joseph, is born
* 1997 Plays in Women's National Basketball Association (Phoenix Mercury)
* 1998 Becomes general manager and coach of Detroit Shock
* 2000 Contract with Shock not renewed
Read more
Latest headlines