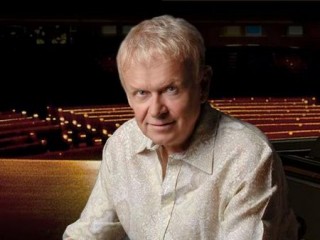 Phil Driscoll biography
Date of birth : 1947-11-09
Date of death : -
Birthplace : Seattle, U.S.
Nationality : American
Category : Arts and Entertainment
Last modified : 2011-11-10
Credited as : Singer, composer, Phil Driscoll Music Group
Phil Driscoll is a contemporary Christian singer, composer, and perhaps best known for his trumpet playing. He has a music and speaking ministry. Driscoll won a Best Gospel Performance Grammy Award in 1984 for a duet with Debby Boone on "Keep the Fire Burning", and has been nominated for two additional Grammys for Best Pop Album and Best Gospel/Pop Album. He also has won numerous other national awards for his music, including the Christian Country Music Association Award for Best Musician and Canadian Country Musical Association's Musician of the Year. In 2006, Driscoll was found guilty of tax evasion and conspiracy and was sentenced to serve one year in Federal prison.
Driscoll has also recorded patriotic songs, such as "The Star-Spangled Banner," "America the Beautiful," and "Battle Hymn of the Republic." In addition, he has performed at several Democratic Party conventions.In addition to playing the trumpet, Driscoll is also an accomplished singer; his voice has been compared to Joe Cocker and Ray Charles.
Driscoll was born in Seattle, Washington, where his father was the pastor of a small full-gospel church. As a toddler, he spent many services under the piano, listening to his mother thump hymns while his father preached. After two years, the family moved to Spokane, Washington, where his father spent the next two years as pastor of another church; during this period, Driscoll recalled, he often played a little yellow and red plastic trumpet on street corners to accompany his father's preaching. After that, the family moved to Dallas, Texas, where Driscoll's parents built two churches in five years.
Driscoll's father eventually became building superintendent of the Lancaster, Texas public school system, and Driscoll's life became more stable. "For the first time in my life," he recalled in his biography on the Mighty Horn website, "I began to have friends." He also met the high school band director, who encouraged him to play his father's old trumpet, and who put him in the high school band even though he was only in the sixth grade.
In 1961 Driscoll's father moved the family to Tulsa, Oklahoma, to build yet another church. Driscoll continued to play trumpet, and eventually became principal trumpet and soloist in the Tulsa Youth Symphony. He also played in his high school band, and in his senior year, helped to organize the "All-City Tulsans," a touring band. The group raised over $30,000 and is still in existence. When Driscoll graduated from high school, he received more than 50 offers of full scholarships to various universities.
Driscoll decided on a different course, and went on tour with a jazz band called Thurlow Spurr and the Spurrlows. A year later he enrolled at Baylor University, which had offered him a music scholarship. As a sophomore, he was offered a contract by Word Records, a Christian record company, and recorded his first album. His next big break came when he won the All American College Show musical competition, which aired on CBS. Six months later he was booked on a United Service Organization (USO) show touring in Asia.
The USO show led to other opportunities, including television appearances and a recording contract with A&R Records in New York for his first album. The company went out of business soon afterward, but because Driscoll was still signed to them he was not the legal owner of his own songs. This led to a five-year court battle during which Driscoll tried to get back the rights to his music. The struggle precipitated a slump in Driscoll's personal life in which he felt stale and frustrated because he could not achieve his ambitious musical goals. In his online biography he wrote, "It seemed that the harder I tried, the further removed from me were my goals."
By this time, Driscoll was married and had a son. Unfortunately, his personal difficulties led to divorce and he moved to Jacksonville, Florida, where he and some friends opened a nightclub called Driscoll's. In addition to promoting his club on radio and in advertisement, he also played at charity benefits. During this time, Driscoll put a small recording studio at the back of the club and recorded some songs he had written. Within a year, he sold one to the group Blood, Sweat & Tears.
Once again, however, Driscoll ran into personal troubles, this time with his business partner, whom he suspected of being dishonest. He sold his interest in the club, and founded a new one, while continuing to record his songs. One of them caught the attention of a CBS executive, who offered Driscoll the opportunity to coproduce his songs. In his biography Driscoll wrote that this offer "gave me a new hold and a reason to go on." In December of 1977 singer Joe Cocker invited Driscoll to tour with him.
In that same month, on Christmas, Driscoll and his second wife, Lynne, went to church for the first time in many years, and were filled with a renewed sense of dedication to their spiritural life. At church, a stranger told Driscoll he was about to go through the most traumatic event of his life. This warning proved strangely prophetic, because less than one month later, on January 20, 1978, Driscoll was arrested on charges of conspiracy to distribute cocaine. In his biography he wrote that he was in the shower when they arrived: "A badge emerged through the mist and a voice said, 'Mr. Driscoll, we have a warrant for your arrest. Step out of the shower; you are coming with us.'" He was released on $10,000 bond, and pleaded guilty to a misdemeanor charge of cocaine possession. He was placed on probation and his record was later expunged.
The arrest led to financial trouble. Within hours after news of the arrest was released, the bank that had financed his car wanted the loan paid back in full. In addition, he was unable to get bank loans for his business, and although he was scheduled to play at the halftime show of the Gator Bowl, that contract was canceled. Driscoll wrote, "For some time I harbored deep resentment against the police, federal government, press, and everyone connected." Driscoll admitted using cocaine, but said he had stopped on December 25, 1977, after attending church.
Driscoll returned to playing music and rebuilt his career, sometimes making two or three albums a year. In 1984 he shared a Grammy with singer Debby Boone for Best Gospel Performance for the song "Keep the Fire Burning" from Boone's album Surrender. In 1996 Driscoll built his own recording studio, Most High Studios, on a 24-acre farm outside Cleveland, Tennessee. In that same year, he began a television ministry, The Voice of Praise, broadcast on the Inspiration Network via satellite, as well as locally in New Mexico, Texas, and Georgia.
Driscoll formed the Phil Driscoll Music Group in 1999 to sell a variety of music (including pop, hip-hop, R&B, instrumental, and praise and worship) to both the Christian Booksellers Association and the mainstream market. The company's first two releases were Driscoll's albums Quiet and Plugged In. In 1999 they signed Cross Culture, a duo made up of Driscoll's son Jamie and his friend Stefan Moss. In that same year, Driscoll won the Christian Country Music Award for Best Musician as well as the Canadian Country Musical Association Award for Musician of the Year. Since then the company has produced several more of Driscoll's albums.
Driscoll told Deborah Evans Price in Billboard that he was sometimes uncomfortable with his billing as a solely Christian artist: "If you're a football player and you become a Christian, you don't suddenly start playing Christian football." However, Driscoll's Christian faith is emphasized on the website for his Mighty Horn Ministries. In an interview in Christian Concert Authority, Driscoll said, "My basis in operation is that if you have a message, the best way to get it out is to go to the masses with it, and not stay huddled in one niche. There was a time in my life when God wasn't the center of it. Now, I want to reach as many people as possible with my music and tell them what a difference He can make in their lives." Driscoll continues to tour and play at venues all over the United States.
Phil Driscoll is married to wife and partner, Lynne Driscoll. Phil has a son, Shawn Driscoll, by his previous marriage to Patti McDavitt. He and Lynne have two children: Jamie and Danielle. Phil had lived in Cleveland, Tennessee, since the early 1980s. He has moved to Eatonton, Georgia where he operates his Mighty Horn ministry. Driscoll is recording music in the fields of pop, gospel, country, classic rock, patriotic and classical under his own label, Phil Driscoll Music Group, including Songs in the Key of Worship and Here and Now, both released in 2008.
Selected discography:
-A Touch of Trumpet Word, 1970.
-Blowin' a New Mind Word, 1970.
-Sound the Trumpet Sparrow, 1982.
-Covenant Children Sparrow, 1983.
-I Exalt Thee Sparrow, 1984.
-Songs of the Spirit, Vol. 1 and 2 Sparrow, 1983.
-Celebrate Freedom Sparrow, 1984.
-Power of Praise Sparrow, 1985.
-Instrument of Praise Benson, 1986.
-Spirit of Christmas Benson, 1986.
-Make Us One Benson, 1987.
-Classic Hymns, Vol. 1 Benson, 1988.
-(With others) Ten Years After Sparrow, 1990.
-Warriors Dayspring UK, 1990.
-Inner Man AB, 1990.
-Classic Hymns, Vol. 2 Benson, 1991.
-Sound of Christmas A Mission in Music, 1991.
-Heaven and Nature Swing Word, 1993.
-Picture Changes Word, 1994.
-In His Presence HeartCry, 1995.
-A Different Man Word, 1996.
-All Glory, All Honor Most High, 1996.
-Live With Friends Word, 1997.
-Trumpet! Voice, Heart, and Soul Mighty Horn, 1998.
-Shine the Light Most High, 1998.
-Let Your Love Shine Mighty Horn, 1999.
-Christmas Box Set Phil Driscoll Music Group, 1999.
-Quiet Phil Driscoll Music Group, 1999.
-Plugged In Phil Driscoll Music Group, 1999.
-Simple Song Mighty Horn, 1999.
-Heaven and Nature Sing Phil Driscoll Music Group, 2000.
-One Nation Under God,2003
-Drops Of Praise,2006
-Songs in the Key of Worship,2008
-Here and Now,2008
Read more
Latest headlines