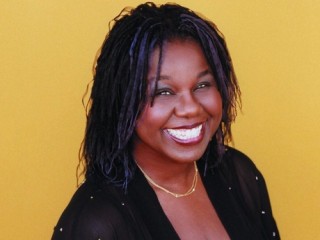 Randy Crawford biography
Date of birth : 1952-02-18
Date of death : -
Birthplace : Macon,Georgia,U.S.
Nationality : American
Category : Arts and Entertainment
Last modified : 2011-11-07
Credited as : R&B singer, jazz , Crusaders
Randy Crawford (born Veronica Crawford) is an American jazz and R&B singer. She has been more successful in Europe than in the United States, where she has not entered the Billboard Hot 100 as a solo artist.
What was predicted for Randy Crawford in 1977 has come true more than two decades later. "If consistency is an indication of professionalism," Gary Vercelly wrote in a Downbeat portrait of the then-24-year-old singer, "Randy Crawford's stable performance record proves that she is well on her way toward establishing herself, not only as a singer of great sensitivity, but also as a mature woman of sincere, honest expression". Since then Randy Crawford has released over 15 albums and had several international multi-platinum hits. And if she still goes relatively unrecognized in her native land, she has become one of the world's most successful popular singers of the late 1990s.
Since her hit interpretation of Bernard Igner's Everything Must Change, the secret of Crawford's popularity has changed little. "Regardless of the mode she chooses," Vercelly wrote, "the bottom line of Randy's appeal clearly lies in her ability to bring any tune to life, giving lyrics new meaning and melodies fresh dimensions. Randy has the necessary tools to carry off a sustained cry, creating a religious aura. Even at her most soulful moments, however, her flexible delivery never sounds forced. Her approach to any music, soul, country, or jazz, is one without dilution."
The art of interpreting songs, as the great popular singers of old did, seems to be going out of fashion more and more. It is Crawford' s strength. She is willing to interpret any style of song-jazz, soul, rhythm & blues, pop melodies, smooth ballads or funk-as long as she feels connected to the music and lyrics at a certain time. The pieces she selects are transformed by her pure, warm tone and her emotional vibrato, together with their light and breezy jazz and funk arrangements. "Before you know it, regardless of whatever category the tune was at its inception, it is a Randy Crawford song," wrote Sonia Murray in Atlanta Journal and Constitution, describing the "refashioning" that happens when Crawford interprets a song.
Crawford has toured extensively throughout the world, performed at Europe's best known jazz fests and shared stage with renowned jazz artists like Ray Charles, Al Jarreau, and Joe Sample. Some of her most memorable live performances took place in unusual places such as the Vatican and the Kremlin, at a United Nations benefit concert in Croatia, or a benefit show for Nelson Mandela in South Africa. Despite this apparent globe-trotting, though, she isn't a flashy performer. On stage, she rarely speaks and she moves about very little. Her showmanship seems completely internalized, something displayed in every note she sings. Randy Crawford is not a performer to be seen, she is a singer who has to be heard.
Asked about early influences, Crawford told Vercelly, "Aretha Franklin was the only person who really touched me deeply as a child." She especially liked Franklin's early recordings made for the Columbia label before she became a star with Atlantic. By the time she was 15, Crawford was singing in night clubs in the United States and Europe with her father acting as her chaperon. Soon she learned to read music and play piano, performed in a group with bassist William "Bootsy" Collins, and later in a jazz band. When she was 20, she released her first single "If You Say the Word."
Within a few years the young singer had shared stages with famous jazz musicians such as Cannonball Adderley, George Benson, and Quincy Jones. According to Vercelly, the late Cannonball Adderley especially valued Crawford's "rare ability to wed strength and emotion in a natural, spontaneous manner" and in 1975, he selected her for the role of Carolina in the folk musical Big Man: The Legend of John Henry-Crawford's first exposure to a national audience. In the same year, Crawford took the stage in front of 5000 jazz enthusiasts at the World Jazz Association's (W.J.A.) annual fund-raiser at the Shrine Auditorium in Los Angeles. Accompanied by an orchestra directed by Quincy Jones, Crawford interpreted-at Jones's request-Bernard Igner's "Everything Must Change," the lyrics of which she had seen for the first time only one day before the event. In 1976, Crawford's first album, Everything Must Change, was released by Warner Bros. It contained two live recordings from the W.J.A. concert, including the title track, as well as studio recordings in styles ranging from soul to country, by composers such as Lennon/McCartney, Paul Simon, and Keith Carradine, all newly arranged by Larry Carlton of the renowned jazz band Crusaders.
Crawford's second album, 1978's Miss Randy Crawford, was also primarily a collection of cover versions of recent hits, leading Downbeat's reviewer to comment "as if Randy Crawford was still back there interpreting and needing other people's songs," hoping Crawford's next album would be "her own totally." However, like many reviewers in the meantime, this attitude expressed a deep misunderstanding of Crawford's true gift-to give a second life to every song she takes on.
When the popular instrumental jazz group Crusaders were looking for a vocalist to perform with them for the first time, Bob Krasnow, vice-president of talent at Warner Bros., suggested Randy Crawford. "Street Life," the title track of the Crusader's MCA album, became Crawford's first international hit. In 1979, she toured the United States and Europe with the group; Crawford opened the show with own recordings and joined the Crusaders at the end of the group's show to sing "Street Life."
With her early 1980s albums Secret Combination and Night-Line, Crawford's music became funkier, livelier; however, smooth soul ballads still remained her hallmark, songs like "One Day I'll Fly Away" from 1980, and "Almaz," featured on her 1986 album Abstract Emotions. Crawford went on three world tours to promote her albums, playing a number of sold-out concerts. Her 1989 album Rich and Poorwas one of the United States' most popular jazz albums for almost a year. Its first single, a cover of Bob Dylan's "Knockin' On Heaven's Door" became a hit and was used on the soundtrack of the movie Lethal Weapon 2.
Crawford started the 1990s with two noteworthy live performances. One was at the Kremlin in 1990, with Italian superstar Zuccero whose duet with Crawford, "Diamante," became a hit single in Germany. The other was a Christmas concert for Pope John Paul II at the Vatican in 1991. Crawford's last albums for Warner Brothers were Through The Eyes Of Loveand Don't Say It's Over.
After experiencing difficulties with America record companies who didn't know what to do with an artist who wasn't limited to either the jazz or R&B domain, Crawford got off to a new start in Europe. There the singer had instant success with the album Naked and True, released by WEA Germany. Produced by Germany-based Ralf Droesemeyer, the record saw Crawford return to her jazzy soul sound of the 1970s. The initial Naked and True tour took Crawford through Europe and South America. The "import," especially Crawford's haunting interpretation of J.J. Cale's song "Cajun Moon," soon won the hearts of jazz and adult contemporary station listeners in the United States. As a result the Atlantic label, Bluemoon, reissued and distributed the album in the United States. In addition to covers of the Patrice Rushen hit "Forget Me Nots" and the Prince classic "Purple Rain," it included a cover of George Benson's multi-format hit "Give Me the Night," which became number one on Smooth Jazz/National AC radio charts. The album remained in the top ten on R&R's NAC album charts for 20 consecutive weeks. 250,000 copies of Naked and True were sold in the United States and over half a million worldwide. Awash in newfound popularity, Crawford hit the road again and toured extensively all over the world.
In 1996, in the wake of Crawford's second wave of success, Warner Bros. released Best Of Randy Crawford with 14 of Crawford's greatest hits from 1976-95. Crawford's comeback won her new fans--not only those who grew up with black music classics of the sixties and seventies, but also younger people into acid jazz, retro funk and groove samplers.
Crawford's 1998 album Every Kind of Mood-Randy, Randi, Randeecontained an updated remake of "Almaz", one of Crawford's biggest international hits, as well as covers of trip-hop pioneers Massive Attack's "Hymn of the Big Wheel" and Rose Royce's classic ballad "Wishing on a Star." The album was produced by Mousse T. who had worked on tracks by Prince, U2, Michael Jackson, and Jens Krause, who gave "Give Me The Night" its great sound. Mario Tarradell, reviewing the album for theDallas Morning News, called Crawford a "song stylist" who "can sing anything with elegance, emotion and warmth." And that's all Crawford intends to do in the future. "I will always sing," she told her new record company Atlantic in 1998. "I don't want to do anything else." In the late 1990s, Crawford resided in Europe, enjoying the star-status that her native land refused her.
Crawford recorded a live session with Joe Sample on 24 July 2007 at Abbey Road Studios for Live from Abbey Road. The episode she shared with David Gilmour and Amos Lee was screened on the Sundance Channel in the U.S. and Channel 4 in the UK.She has sung with Bootsy Collins, Johnny Bristol, Quincy Jones, Al Jarreau, Rick Springfield, Steve Hackett, and Joe Sample amongst others. The soundtrack of The Competition, entitled "People Alone", was revived by Filipina singer Jamie Rivera in 1999.
Selected discography
Singles:
"Are You Sure," 1997.
"Give Me the Night," 1997.
"Silence," 1998.
Albums:
-Everything Must Change , Warner Bros., 1976, reissued, Musicrama, 1997.
-Miss Randy Crawford , Warner Bros., 1978.
-Now We May Begin , (includes "One Day I'll Fly Away"), 1980, reissued, Musicrama, 1997.
-Secret Combination , Warner Bros., 1981, reissued Wea/Warner Bros., 1987.
-Nightline , 1983, reissued, 1994, reissued, Musicrama, 1997.
-Abstract Emotions , 1986, reissued, Wea, 1994, reissued, Musicrama, 1997.
-Rich And Poor (includes "Knockin' On Heaven's Door" ), Wea/Warner Bros., 1989.
-Through The Eyes Of Love , Wea/Warner Bros., 1992.
-Don't Say It's Over , Wea/Warner Bros., 1993.
-Very Best of Randy Crawford , Fly, 1993, reissued, 1999.
-Naked And True (includes "Give Me the Night"), WEA/Atlantic, 1995.
-Best Of Randy Crawford , Wea/Warner Bros., 1996.
-Raw Silk , Musicrama, 1997.
-Every Kind of Mood--Randy, Randi, Randee , Wea/Atlantic, 1998.
-Love Songs ,Wea, 1998.
-Play Mode (aka Permanent) (2000)
-Feeling Good (with Joe Sample) (2006)
-No Regrets (with Joe Sample) (2008)
Read more
Latest headlines