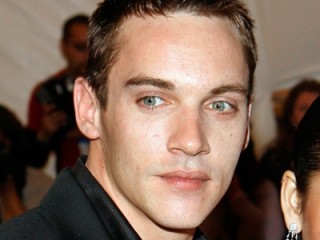 Rhys Meyers biography
Date of birth : 1977-07-27
Date of death : -
Birthplace : Dublin, Ireland
Nationality : Irish
Category : Arts and Entertainment
Last modified : 2011-09-07
Credited as : actor, The Tudors,
Irish-born actor
Jonathan Rhys Meyers
enjoyed two career triumphs in 2005 after more than a decade in the business. He won a Golden Globe award for his portrayal of Elvis Presley for a CBS miniseries, and appeared in his first Woody Allen film, Match Point , which critics hailed as a dramatic comeback for the veteran American filmmaker. Rhys Meyers' role in Match Point as an adulterous social climber who transcends class boundaries in contemporary London earned terrific reviews, and it was another one of the "loners, losers and … scheming anti-heroes" in which the actor seemed to specialize, noted Sunday Times journalist Gerry McCarthy.
Rhys Meyers
was born prematurely in 1977 in Dublin, Ireland, and with a heart condition so worrisome that it was decided to baptize him immediately. Christened Jonathan O'Keeffe, he survived his first weeks, and grew up in the city of Cork. His mother, Mary-Geraldine, had three more children with Rhys Meyers' father, but their marriage ended by the time their oldest son was three. Two of the children went to live with their father, while Rhys Meyers and his brother grew up in a council flat, or public housing, in Cork. Both parents gave their own versions of the family history to British tabloid newspapers once Rhys Meyers became famous, and each denied reports that social services removed the children from their mother's home at one point. The actor admitted that he often went hungry as a child and sometimes resorted to stealing food, noting there were times when his mother spent her available funds on liquor. "I love my family very much but once you're born, you're in the world on your own and I accepted that when I was very young," he told Carol Allen in the Times of London.
Rhys Meyers was kicked out of school during his teens, and began frequenting a Cork institution, the Victoria Sporting Club. At the pool hall he swept the floors and did other odd jobs for money and food, and one day asked a patron who was a successful dairy farmer if he had any work for him. The man, Christopher Croft, wound up taking the teenager in, and "it took about two weeks to figure out I was no farmer," Rhys Meyers said in another Sunday Times interview. His interest in acting was spurred when a talent agent came to the pool hall looking for an unknown teen to try out for a movie role; he failed to win the part, but was intrigued enough to focus his energies in that direction.
Over the next year, Rhys Meyers submitted to countless auditions, as many as three a week, until he was finally hired for a bit part in a 1994 film called A Man of No Importance . It starred Albert Finney as a middle-aged, closeted gay man in early 1960s Dublin. The next job he landed was also a small role, but a pivotal one: acclaimed director Neil Jordan cast him as the assassin who killed Irish patriot-hero Michael Collins in the 1996 film of the same name. Later that year Rhys Meyers advanced to his first lead role with The Disappearance of Finbar , the story of two friends from a hardscrabble Irish village. His character vanishes one day after jumping off a bridge, but phones his friend years later from Lapland, the northernmost part of Sweden. As Rhys Meyers recalled in the interview with Allen in the Times , he was a true novice when the movie was made. "I was very raw then. The first scene I shot in The Disappearance of Finbar was the first time I'd actually tried to act."
With no formal training, and barely out of his teens, Rhys Meyers endured a near-endless stream of rejections, but remained selective about the parts he did take. He had a supporting role in Telling Lies in America along with a pre- Ally McBeal Calista Flock-hart, and won the lead in a bleak teen-crime drama, also released in 1997, called The Maker . The following year, he appeared in four projects, beginning with B. Monkey , a jewel-thief tale that starred Asia Argento and Rupert Everett; a Victorian-era drama with Minnie Driver called The Governess ; and a well-received television movie with Anna Friel, The Tribe .
But it was Rhys Meyers' turn in a much-hyped glam-rock story, Velvet Goldmine , that turned him into Britain's newest pin-up boy in 1998. He played Brian Slade, a fictional early 1970s rocker loosely based on David Bowie in his androgynous Ziggy Stardust era. The movie also starred Ewan McGregor as an Iggy Pop-like performer who woos the bisexual Slade away from his wife (Toni Collette), and Christian Bale as the journalist investigating the mystery of Slade's apparent death onstage some years later. Reviewing Velvet Goldmine for the New York Times , Janet Maslin commended Rhys Meyers for his portrayal of Slade "as a stunningly pretty, insolent, snake-hipped presence [who] embodies the provocative and mysterious heart of the film."
Rhys Meyers endured a rough patch after the hype surrounding Velvet Goldmine failed to translate into box-office cash or major stardom for him. He appeared in several projects in 1999, including the Shakespeare adaptation Titus with Anthony Hopkins; a little-seen American Civil War epic from director Ang Lee, Ride with the Devil , that paired him with a pre- Spider-Man Tobey Maguire; and a steamy Mike Figgis film, The Loss of Sexual Innocence , in which he played the teenaged version of Julian Sands' male lead. The following year, he made a British Broadcasting Company (BBC) miniseries, Gormenghast , and in 2001 appeared in two relatively obscure films and a third, Prozac Nation , that was never released in theaters.
In 2002, Rhys Meyers had a supporting role as a relatively likeable character—one of his first—as the women's soccer-team coach in the hit indie film Bend It Like Beckham . But with his tenth anniversary as an actor nearing, he seemed no closer to stardom than he had while auditioning in Dublin every week. Credits for 2003 included a Bangkok-set thriller, The Tesseract ; a horror film with Mischa Barton called Octane , and I'll Sleep When I'm Dead , a noir drama that had Rhys Meyers as the brutally murdered brother of a reformed gangster played by Clive Owen. He went on to appear in two major Hollywood studio efforts in 2004, both of which tanked at the box office: Vanity Fair , with Reese Wither-spoon, and Alexander , with fellow Irishman Colin Farrell in the title role. Rhys Meyers was somewhat amused when Alexander director Oliver Stone hired him for the latter job, for he had auditioned for Stone years earlier for a project that was never made. Back then, Rhys Meyers had told Stone that the script was terrible, and Stone's producer called him later to say, "Jonathan Rhys Meyers will never appear in an Oliver Stone film," the actor recalled in the Sunday Times interview with McCarthy.
Rhys Meyers was not happy on Stone's Alexander set, and felt his character was merely window-dressing in some scenes and asked to be excluded from them. He had little chance of similar editorial control when he starred in Elvis , a 2005 CBS miniseries that scored great ratings but was roundly dismissed by most critics. Entertainment Weekly writer Gillian Flynn faulted it as "a stolid cautionary tale about The Price of Fame," but conceded that "Rhys Meyers has made an admirable study of Presley: His pelvic twitches are just so, his Mississippi-to-Memphis drawl 86 percent solid, and, with that cupid's bow mouth, he looks so much like Presley it's occasionally disorienting." Rhys Meyers won his first major award for the role, a Golden Globe from the Hollywood Foreign Press Association for Best Actor in a Miniseries or Film Made for Television.
Greater triumph followed later in 2005, however, when Rhys Meyers took a star turn in a highly anticipated Woody Allen film, Match Point . It was Allen's first film to be set in London, and its story of ambition that veers toward criminality centered on Rhys Meyers' character, Chris Wilton. Chris is a tennis pro at a posh London sports club, and when he strikes up a friendship with Tom Hewett, one of his students, it nets him an evening at the opera with the Hewett family followed, in turn, by a country-house weekend, job offer at the Hewett corporation, romance with Tom's meek but adoring sister, Chloe (Emily Mortimer), and well-heeled married life complete with spectacular Thames-side penthouse apartment. But Chris also tangles furtively with Nola (Scarlett Johansson), the American fiancée of Tom (Matthew Goode from Chasing Liberty ). Tom breaks it off with Nola, but Rhys Meyers' character continues to see her on the sly, and as career prospects for Johansson's struggling thespian fade, she becomes increasingly adamant that Chris should leave Chloe for her.
Both Match Point and Rhys Meyers' performance earned strong critical praise Stateside, with Vanity Fair hailing it as "the best Woody Allen movie in ages," and in which Rhys Meyers "slipped effortlessly into a great part." Owen Gleiberman, Entertainment Weekly 's film critic, asserted that "Rhys Meyers makes Chris a sympathetic slime, giving him a dozen shades of yearning, sweat, and deceit. When he takes drastic action, we're divided between pure horror at what he does and a desire to see him get away with it." British reviewers were more unforgiving, exemplified by Peter Bradshaw's critique in the Guardian , which faulted the movie's reliance on "upscale touristy locations" and "dialogue … composed in a kind of Posh English that Allen seems to have learned from a Berlitz handbook." Bradshaw did note that "Rhys Meyers plays Chris in a very opaque way, which is arguably just how this calculating character should be played, but it is difficult to tell how intentional it is."
Rhys Meyers' next projects were impressive ones: he appeared with Tom Cruise in Mission: Impossible III in 2006, and in Adina , a philosophical horror tale from cult-film director Nic Roeg. He was also cast as the Bronte sisters' brother in Bronte , slated for 2007 release. For Showtime, the American cable channel, he was to play the history-making English monarch Henry VIII in The Tudors . The planned three-year project would return him to a film set in his native Ireland for once, where he has a house in Country Cork. He remains close to the Croft family, who were early champions of his plan to become an actor, and thanked them in his Golden Globe acceptance speech. After the carousing that took place during the arduous location shoots for Alexander , Rhys Meyers gave up drinking in favor of two hours a day at the gym. "My favorite actors—[Peter] O'Toole, Richard Harris, Richard Burton—they never fulfilled their potential," he told Ethan Hill in Esquire . "You'd see absolute brilliance, but they burned the candle at both ends."
Filmography (selected):
Samson and Delilah (1996)
The Maker (1997)
Telling Lies in America (1997)
Velvet Goldmine (1998)
The Governess (1998)
B. Monkey (1998)
The Tribe (1998)
The Loss of Sexual Innocence (1999)
Ride with the Devil (1999)
Titus (1999)
Prozac Nation (1999)
Happy Now (2001)
Bend It Like Beckham (2002)
The Tesseract (2003)
I'll Sleep When I'm Dead (2003)
The Emperor's Wife (2003)
The Lion in Winter (2003)
Vanity Fair (2004)
Alexander (2004)
Match Point (2005)
Elvis (2005)
Mission: Impossible III (2006)
August Rush (2007)
Shelter (2010)
From Paris with Love (2010)
Albert Nobbs (2011)
Belle du Seigneur (2012)
Television :
Gormenghast (2000)
The Magnificent Ambersons (2002)
The Tudors (2007-2010)
Read more
Latest headlines