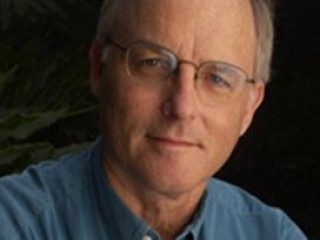 Richard Louv biography
Date of birth : 1949-02-01
Date of death : -
Birthplace : New York City, New York, U.S.
Nationality : American
Category : Famous Figures
Last modified : 2011-08-16
Credited as : Reporter, columnist, speaker
Newspaper columnist and author
Richard Louv
created a stir in 2005 when he coined the term nature-deficit disorder, which he described as a childhood severed from nature. In his 2005 book Last Child in the Woods , Louv argues that the disconnect between nature and today's wired generation of children has negative consequences for both the minds and bodies of these youth. The New York Times referred to Louv's book as "an inch-thick caution against raising the fully automated child." Mostly, Louv hoped the book would get parents, schools, and communities thinking about the society they are creating.
Louv
was born in February of 1949, in the borough of Brooklyn in New York City, but grew up in the Kansas City area, alongside his brother, Mike. Louv's mother worked as a freelance greeting-card artist, initially getting her start with Kansas City-based Hallmark Cards. As a child, Louv spent many hours standing next to his mom's art table watching her work. When he got bored, he picked her discarded blotter paper off the floor and drew his own artwork.
In the mid- to late 1950s, Louv attended Southwood Elementary in Raytown, Missouri, but in 1960, the family moved across the state line to Kansas. As a child Louv enjoyed exploring the woods and fields that surrounded his suburban neighborhood. "I spent most of my waking hours in those woods, digging and exploring, " Louv told the Wichita Eagle 's Suzanne Perez Tobias. "They were my woods. I owned them. Those woods were in my heart, and they're as real to me today as anything else." He also spent a lot of time at his grandmother's home in Independence, Missouri—a home just down the street from U.S. President Harry and Bess Truman's house.
Louv spent the summer of 1968 as an intern at the local paper in Arkansas City, Kansas, and graduated from the William Allen White School of Journalism at the University of Kansas in Lawrence. By 1981 he was a reporter at the San Diego Union-Tribune writing about long-range social and political trends. Along the way he earned a reputation as a capable and competent columnist. His favorite topics included family, nature, and community. His columns became so popular and poignant that they were snatched up by other papers and have appeared in the Chicago Tribune, Christian Science Monitor, Philadelphia Inquirer, San Francisco Chronicle, Baltimore Sun, Detroit News and many more.
In the 1980s, Louv decided to broaden his audience base and delve into his topics in a deeper and lengthier way by writing a book. He published America II: The Book that Captures Americans in the Act of Creating the Future , in 1983. The book examines the advantages and disadvantages of living in the post-industrialist economy of the United States. Louv filled the book with first-person interviews and statistics aimed at examining the demographic shifts associated with the changing economy.
Louv followed with Childhood's Future: Listening to the American Family—New Hope for the Next Generation. Published in 1990, Childhood's Future is a retrospective on family life. To produce this book, Louv spent three years journeying around the United States listening to parents and children talk about the experiences of their lives. He noticed a trend— one after another, parents lamented the lack of time spent together as a family and the lack of connection with each other.
The idea for the book was sparked by Louv himself wondering about the ways in which society had changed since his Baby Boomer upbringing. He realized that children were spending more time in structured day care and extracurricular activities than ever before and he wondered how the change was affecting society. "They are the first day-care generation, the first post-sexual-revolution generation, the first generation to grow up in the electronic bubble, the first for whom nature is often an abstraction rather than a reality, " he told the Kansas City Star 's Karen Uhlenhuth.
While Louv called the changes a crisis, he also offered amenities and hoped to touch off a family liberation movement. In the book, Louv argues that the lack of connection families feel is due to the American industrial machine. He said the problem could be fixed if employers offered parents more flexible work hours. He proposes a "Family Ties Bill" that would force employers to give parents a few hours off each month to visit and help at their child's day care. Louv believes childless workers should get the same time off to visit elderly parents or do volunteer work with children or senior citizens.
After Louv discussed his Family Ties Bill in a San Diego Union-Tribune column, the paper received "an avalanche" of replies both for and against such a measure, he told Uhlenhuth in the Kansas City Star. Louv's idea, however, spurred the regional manager of Southland Corp., owner of 7-Eleven, to put the plan into place in Southern California. The book generated national debate on the topic and was excerpted for a New York Times Magazine cover story. In addition, Bill Moyers produced a PBS special around the topic. The book also helped kick off a speaking career for Louv.
In the 1990s Louv published more books on social and family issues, including FatherLove: What We Need, What We Seek, What We Must Create; 101 Things You Can Do for Our Children's Future , and The Web of Life: Weaving the Values that Sustain Us. The latter book is a collection of essays and short stories culled from his columns that drive home the need for people to create a "web of life" with strands to family, nature, and community.
Louv switched gears a bit for his next book, 2000's Fly-Fishing for Sharks: An American Journey. To write this book, Louv spent two years traveling to various United States fishing spots asking anglers why they love to fish. The book, however, turned out to be about much more than fishing. Speaking to anglers, Louv discovered an America anyone could love. The Star Tribune noted that the book "tells as much about modern life as it does about angling.a unique and upbeat glimpse of the American psyche."
The idea for the book was not Louv's. "I was going over some new book ideas with my agent, " Louv recalled in an interview with PBS's Margaret Warner. "I had written five books prior to that, and I said, 'You know, all I have here are depressing social issues again, and every time I think of writing another book about a depressing social issue, I get a headache.'" Louv's agent asked him if he ever thought of writing a book about fishing because whenever he discussed the topic, he seemed happy. And so the idea was born.
Examining the United States through the lens of fishing helped Louv see an entirely different country than the one he had discovered in his previous books. Louv found that the United States was filled with generous, passionate people. As he told PBS's Warner, "I mean, really the truth about America isn't in the headlines. It's in the small details. It's in the folks you meet.… It's in the stories that people tell about their lives, and about America."
In 2005, Louv sparked more debate when he published Last Child in the Woods: Saving Our Children from Nature-Deficit Disorder. The idea for the book was sparked during an interview with a fourth-grader years before who told Louv that he preferred to play indoors because that is where all the electrical outlets are located.
In the 310-page book, Louv discusses how computers, television, and video games keep children inside. In addition, he notes that many parents have irrational fears that danger—or abductors—lurk at every corner, so they keep their kids inside. Parents also fear the West Nile virus and Lyme disease, causing them to discourage outside play. Louv noted that by the 1990s, the area children were allowed to roam in their neighborhoods had shrunk to one-ninth the size it had been in the 1970s. Using studies and anecdotes, Louv builds his case suggesting nature-deficit disorder is a real phenomenon. He cites countless studies that show unstructured playtime in the woods or on the beach helps kids become healthy, creative adults, and can also help kids who suffer from depression, attention deficit and hyperactivity disorder (ADHD), and obesity.
Louv's examples are compelling. For instance, he cites a University of Illinois study that found that concentration among ADHD kids improved when they completed activities in nature, as opposed to an urban setting. He also cites studies conducted in Scandinavia that examined the play value of those who frolicked on natural playgrounds with trees and bumpy terrains versus those who played on level asphalt playgrounds, such as those found in the United States. "They found that play was much more creative on the uneven, more natural surfaces, " Louv told the Sacramento Bee 's David Barton, "and what was more surprising was that they were also more cooperative." He also cites studies that show being in nature reduces stress and stimulates creativity. In addition, he discusses a British study that found eight-year-olds could easily identify Pokemon characters but struggled with otter, beetle, and oak tree. Louv suggests this disconnect does not bode well for the future of the environment.
Louv further drives his point home by including compelling anecdotes. According to the Rutland Herald , in one chapter, Louv relays an interview he conducted with a camp counselor who recalled the night she showed a nine-year-old city girl the stars. The girl's first reaction was to gasp and grab for her counselor. "She had never seen the stars before. That night, I saw the power of nature on a child. She was a changed person. From that moment on, she saw everything, the camouflaged lizard that everyone else skipped by. She used her senses. She was awake." Louv believes that children who spend a lot of time focusing narrowly on a single thing— like a computer screen—miss out on activating all of their senses, such as seeing, hearing, touching, and tasting, which are simultaneously engaged while in nature.
Louv, however, does not see electronics as the enemy; he just believes game time should be balanced with nature time. As he told the Sacramento Bee 's Barton, "I didn't ban computer games for my kids. But I don't think it's easy to have a sense of wonder when you're playing Grand Theft Auto. You need to offer your kids something more. You need to offer them that sense of wonder." Louv hopes the book spurs parents to take their kids outside so they can connect with nature. He also hopes schools, which have been cutting recess time, realize the value of unstructured play.
Louv's interest in child and family issues was sparked by his two sons, Jason and Matthew. As a journalist, Louv had a flexible schedule and was able to work at home with his children beside him; at other times, he chose a cooperative day-care center and spent time there each month. Also, Louv and his nurse-practitioner wife, Kathy, provided the children with opportunities to commune with nature. Speaking to People 's Howard Breuer, Louv recalled a camping trip with his younger son to Kodiak Island, Alaska. "A bear looked like it was charging us, but instead it dove in the water, where we had just been fishing. Matthew will never forget that. That lasts forever."
Author of books:
America II: The Book that Captures Americans in the Act of Creating the Future , Penguin, 1983.
Childhood's Future: Listening to the American Family— New Hope for the Next Generation , Houghton Mifflin, 1990.
FatherLove: What We Need, What We Seek, What We Must Create , Pocket Books, 1994.
101 Things You Can Do for Our Children's Future , Anchor, 1994.
The Web of Life: Weaving the Values that Sustain Us , Conari Press, 1996.
Fly-Fishing for Sharks: An American Journey , Simon & Schuster, 2000.
Last Child in the Woods: Saving Our Children from Nature-Deficit Disorder , Algonquin Books, 2005.
Read more
Richard Louv Picture Gallery
Latest headlines