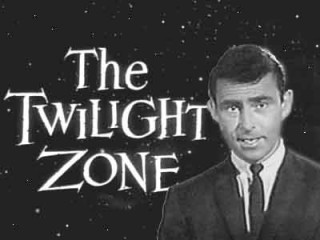 Rod Serling biography
Date of birth : 1924-12-25
Date of death : 1975-06-28
Birthplace : Syracuse, New York, U.S.
Nationality : American
Category : Arts and Entertainment
Last modified : 2010-08-30
Credited as : Playwright and film producer, wrote The Twilight Zone, and cowrote Yhe Planet of the Apes
Serling, Rodman Edward "Rod"
, also known as
Rod Serling, Edward Rodman Serling
born December 25, 1924 in Syracuse, New York, United States - died June 28, 1975 in Rochester, New York, United States was an American playwright, television and film writer, producer, host, commercial spokesman, and social critic who created
The Twilight Zone
and cowrote
The Planet of the Apes.
Serling was the second of two sons of Samuel Lawrence Serling, a secretary, grocer, and butcher, and his wife, Esther (Cooper) Serling, a homemaker. The family moved to Binghamton, New York, in 1926. After graduating from Binghamton Central High School in 1943, Serling enlisted in the army and joined the 511th Parachute Infantry Regiment of the 11th Airborne Division. Wounded twice during action in the Philippine Islands, his wartime experiences caused nightmares and flashbacks for the rest of his life. The experiences also provided inspiration for some of his stories and informed his later antiwar stance.
After the war, Serling enrolled at Antioch College in Ohio. While a student, he converted from Judaism to Unitarianism to marry Carolyn Kramer on 31 July 1948; the couple eventually had two daughters. After graduating with a B.A. in 1950, he wrote scripts for both a radio and a television station in Cincinnati, Ohio. He began selling television scripts for various anthology dramas to New York–based networks and moved to New York City to work as a freelance writer. Serling won Emmys for three early teleplays, including Requiem for a Heavyweight in 1956.
Disappointed by television's shift away from live dramatic programs in the late 1950s, Serling publicly criticized television's failure to address social issues. But his success led the Columbia Broadcasting System (CBS) to offer him a job writing a fantasy anthology series. He agreed only after the network gave him total creative control of the show, which he called The Twilight Zone. Serling wrote more than ninety of the 156 episodes that aired during the show's five seasons, produced the series, and also served as the show's off-screen narrator-host during the first season. The show premiered on 2 October 1959.
Although a critical hit, The Twilight Zone developed only a small though loyal following, especially among teenagers. Serling used the show to comment discreetly on humanity and human behavior. As Carolyn Serling later explained, "Rod felt that drama should be an assertion of social conscience. He found that in The Twilight Zone … he could make the same point that he wanted to make with straight drama." Consequently, Serling used alien beings, magical machines, or time travel to address such controversial topics as prejudice, censorship, or nuclear war. He won two more Emmys for his work.
Before the debut of the second season, two important changes took place. One was the eerie new theme music and visually surreal opening credits. The second was the decision to have Serling host the show by providing the on-screen introduction and closing statement for each episode as a way to tie the episodes together. The move made the diminutive writer (he stood only five feet, four inches tall) an instant star and quickly turned him into a cultural icon. He added to his fame by publishing his television scripts in book form and appearing on other shows to parody himself. The name of the show itself became a catchphrase around the world. With The Twilight Zone, Serling reached the peak of his success, although he always felt that Requiem for a Heavyweight was his best piece of work.
Success, though, came at a price. After three seasons, the relentless writing and production pace caught up with Serling. Exhausted, he turned most of the writing chores over to a stable of writers. In the fourth season Serling wrote only seven episodes, but the show still placed strong demands on him when it switched to a one-hour format. Looking for a break, Serling took a one-year position as writer in residence at Antioch College beginning in September 1962. There he taught writing, drama, and a survey course about the "social and historical implications of the media." The light teaching load left him time for other projects, including the screenplay for Seven Days in May, a story about nuclear disarmament and the power of the military. In 1963 he won his sixth and final Emmy for the teleplay It's Mental Work. At the end of its fifth season, the final episode of The Twilight Zone aired in May 1964. That same month, Serling was elected president of the National Academy of Television Arts and Sciences, a position he held for two years. His attempts to revamp the awards system did not survive his tenure.
In the fall of 1965, CBS premiered Serling's The Loner, a half-hour, post-Civil War western about a wandering, introspective cowboy in search of life's meaning. The series garnered poor ratings and lukewarm reviews. When CBS demanded less talk and more gunfights, Serling refused to comply. The Loner was canceled in April 1966. Serling next turned to film, but most projects either failed to reach the screen or were critical disappointments. The one notable exception was his 1968 movie adaptation of Pierre Boulle's The Planet of the Apes, in which he tackled racism and anthropocentrism.
That same year Serling, an outspoken critic of the Vietnam War, publicly supported antiwar candidate Eugene McCarthy's presidential bid. Having no television show as an outlet for social commentary, Serling, a longtime political activist, continually wrote letters to newspapers and had his opinions published throughout the country. He also toured the college lecture circuit in 1968 and 1969. He spoke on racism, television, the government, and other subjects that angered him. Much to his surprise, he encountered receptive audiences at colleges because of the popularity of The Twilight Zone in syndication. But having sold off the rights to the show, he found himself working as a spokesman for products such as Anacin and Crest and even hosting a game show in order to maintain his lifestyle. It was a bitter irony for the man who had spent years criticizing the effect of sponsors on programming.
Serling returned to television in 1969 with a pilot for an American Broadcasting Company (ABC) series called The New People (1969–1970), a show about an assorted group of young Americans stranded on a South Pacific atoll. He delivered his script but criticized the series. Serling next agreed to serve as host of the National Broadcasting Company's (NBC) horror-fantasy anthology Night Gallery (1970–1973). He received two Emmy nominations for episodes he wrote, but he was never satisfied with the show, in large part because he did not have creative control over it. After Night Gallery was canceled, he opted to teach writing at Ithaca College, in upstate New York. A lifelong heavy smoker, he suffered a heart attack in May 1975 and died a month later in Rochester, New York, during open-heart surgery. Serling is buried at Interlaken Cemetery in Inter-laken, a small town in upstate New York.
Serling's personal papers can be found in the Special Collections department at the UCLA Research Library in Los Angeles, California, and at the University of Wisconsin Center for Film and Theatre Research in Madison. Two biographies of Serling are Joel Engel, Rod Serling: The Dreams and Nightmares of Life in the Twilight Zone (1989), and Gordon Sander, Serling: The Rise and Twilight of Television's Last Angry Man (1992). Marc Scott Zicree, The Twilight Zone Companion (1982), includes a synopsis of all the show's episodes. Peter Wolfe, In the Zone: The Twilight World of Rod Serling (1997), is a full-length thematic, artistic, and technical analysis of the show. Short stories adapted from scripts are widely available in mass-market paperback editions. An obituary is in the New York Times (29 June 1975).
PERSONAL INFORMATION
Family: Born December 25, 1924, in Syracuse, NY; died of complications during coronary bypass surgery, June 28, 1975, in Rochester, NY; son of Samuel Lawrence (a wholesale butcher) and Esther (Cooper) Serling; married Carolyn Louise Kramer, July 31, 1948; children: Jodi, Anne. Education: Antioch College, B.A., 1950. Religion: Jewish. Memberships: National Academy of Television Arts and Sciences (member of board of governors of New York City chapter, 1956-57, and of California chapter, 1959; national president, 1965-66), Writers Guild of America West (member of council, 1965-67).
AWARDS
Emmy Awards, National Academy of Television Arts and Sciences, including Best Original Teleplay, 1955, for Patterns, Best Single Program of the Year, 1956, for Requiem for a Heavyweight, Best Teleplay Writing, 1959, for The Comedian, Outstanding Writing Achievement in Drama, 1960 and 1961, for The Twilight Zone, and Outstanding Writing Achievement in Drama, 1963, for "It's Mental Work"; Sylvania Awards, 1955 and 1956; Christopher Awards, 1956 and 1971; George Foster Peabody Award, University of Georgia, 1957, for Requiem for a Heavyweight; Hugo Awards, World Science Fiction Society, 1960, 1961 and 1962; Golden Globe Award, Hollywood Foreign Press Association, Best Male Television Star, 1962, and for Best Director, 1965; Writers Guild nomination, 1964, for Seven Days in May; D.H.L., Emerson College, 1971, Alfred University, 1972; Litt. D., Ithaca College, 1972.
CAREER
Television writer, producer, and narrator. WLW-Radio, Cincinnati, OH, network continuity writer, 1946-48; WKRC-TV, Cincinnati, television writer, 1948-53; freelance television screenwriter, 1953-75. Writer, producer, and narrator of television series The Twilight Zone, Columbia Broadcasting System, Inc. (CBS-TV), 1959-64; producer, narrator, and contributing writer of television series Rod Serling's Night Gallery, National Broadcasting Company, Inc. (NBC-TV), 1969-73; freelance television narrator. Teacher of dramatic writing, Antioch College, 1962-63, and Ithaca College, 1970-75. Military service: Paratrooper in Pacific theater, U.S. Army, World War II.
WRITINGS BY THE AUTHOR:
* Stories from the Twilight Zone, Bantam (New York City), 1960.
* More Stories from the Twilight Zone, Bantam, 1961.
* New Stories from the Twilight Zone, Bantam, 1962.
* From the Twilight Zone, Doubleday (Garden City, NJ), 1962.
* Requiem for a Heavyweight: A Reading Version of the Dramatic Script, Bantam, 1962.
* Rod Serling's The Twilight Zone, Grosset, 1963.
* (Editor) Rod Serling's Triple W: Witches, Warlocks, and Werewolves; A Collection, Bantam, 1963.
* Twilight Zone Revisited, Grosset, 1964.
* The Season to Be Wary (novellas; includes "The Escape Route, " "Color Scheme, " and "Eyes"), Little, Brown (Boston, MA), 1967.
* (Editor and author of introduction) Devils and Demons: A Collection, Bantam, 1967.
* Night Gallery, Bantam, 1971.
* Night Gallery 2, Bantam, 1972.
* Rod Serling's Other Worlds, Bantam, 1978.
PLAYS
* Patterns: Four Television Plays with the Author's Personal Commentaries (includes Patterns, The Rack, Requiem for a Heavyweight, and Old MacDonald Had a Curve), Simon & Schuster (New York, NY), 1957.
* Patterns: A Drama in Three Acts, Samuel French (New York, NY), 1959.
* The Killing Season, produced on Broadway, 1968.
SCREENPLAYS
* The Strike, United Artists, 1955.
* Patterns, Metro-Goldwyn-Mayer (MGM), 1956.
* The Rack, MGM, 1956.
* (With Thomas Thompson) Saddle the Wind, MGM, 1958.
* Incident in an Alley (based on Serling's television drama Line of Duty), United Artists, 1962.
* Requiem for a Heavyweight, Columbia, 1962.
* The Yellow Canary (based on novel Evil Come, Evil Go, by Whit Masterson), Twentieth Century-Fox, 1963.
* Seven Days in May (based on novel by Fletcher Knebel and Charles W. Bailey II), Paramount, 1964.
* Assault on a Queen, Paramount, 1966.
* (With Michael Wilson) Planet of the Apes (based on Monkey Planet, by Pierre Boulle), Twentieth Century-Fox, 1968.
* (With brother, Robert J. Serling) The President's Plane Is Missing (based on novel by Robert J. Serling), Commonwealth-United, 1969.
* R.P.M., Columbia, 1969.
* The Man (adapted from television drama; based on novel by Irving Wallace), Paramount, 1971.
* A Time of Predators (based on novel by Joe Gores), Avco-Embassy, 1971.
* The Salamander, ITC, 1982.
* The Golden Age of Television: Patterns, PBS (United States), 1982.
MEDIA ADAPTATIONS
Twilight Zone--The Movie
(includes "Kick the Can," "Nightmare at 20,000 Feet," "It's a Good Life," and "A Quality of Mercy"; directed by Steven Spielberg, George Miller, Joe Dante, and John Landis), Warner Bros., 1983.
The Twilight Zone
(sound recording series; includes "The Midnight Sun," "The Mighty Casey," and "Walking Distance"), 1992.
The Twilight Zone: Rod Serling's Lost Classics
(includes "The Theatre" and "Where the Dead Are"; directed by Robert Markowitz), CBS-TV, 1994.
Read more
Latest headlines