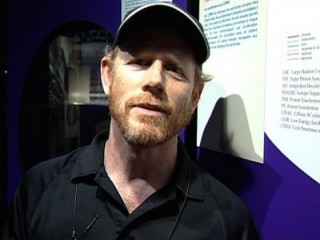 Ron Howard biography
Date of birth : 1954-03-01
Date of death : -
Birthplace : Duncan, Oklahoma, U.S.
Nationality : American
Category : Arts and Entertainment
Last modified : 2022-03-01
Credited as : Hollywood actor and film director, film producer, Ron Howard movies, Ron Howard net worth
Ron Howard
, also known as
Ronald William Howard
born March 1, 1954 in Duncan, Oklahoma, United States is an American actor and film director and producer.
The name
Ron Howard
invokes the title
"Mr. Nice Guy"
. Americans have watched Howard grow up before their eyes, from the red-headed Opie Taylor on The Andy Griffith Show, to the wholesome Richie Cunningham on Happy Days, to the successful director of such smash hits as Splash, Parenthood, Backdraft, Apollo 13, Ransom, The Grinch Who Stole Christmas, and the Oscar-winning A Beautiful Mind. Through it all Howard's public image remains, in essence, that of the "nice" and "normal" boy of his youth. "The real Ron Howard is so benign, so nice, so normal that you immediately begin to fantasize about how he, as a long-time Hollywood brat, should have turned out," maintained Ron Givens and Charles Leerhsen in Newsweek. Because he has not changed, many people continue to address Howard as the two popular television characters he played. "I know when people say, `Hi, Richie' or `Hi, Opie,' they're just joking around," explained Howard in a New York Times interview with Stephen Farber. "Most of them are pretty much up to date on who I really am." And according to Farber, "Who he really is today is one of the hottest directors working in Hollywood."
Howard proved that he could be more than just a nice guy, however, with his film
A Beautiful Mind
, about the brilliant yet tortured mathematician John Nash. "Golden Boy?" Howard asked at his acceptance speech for best director at the 2002 Academy Awards. "Well, I am not a good enough actor anymore to be able to stand up here and make you believe that I haven't imagined this moment in my mind over the years and played it out about a thousand times. So here it goes. It's pretty simple really. I'm grateful. I'm very grateful for this. I'm grateful for an entire lifetime spent involved in this creative process that we do." When Howard said "entire lifetime," he meant it literally, for he has been in and around movies from the moment of his birth.
Growing up in the Movies
Howard's acting career began at an early age. Both his parents acted, and his father, Rance, was also a writer and director. As an infant and toddler, Howard appeared in summer theater whenever his father developed a role that required a young actor. He made his stage debut at the age of two in the role of Rickie Sherman in The Seven-Year Itch. His film debut soon followed when, at the age of four, he and his father landed small roles in The Journey, a film shot in Vienna that starred Yul Brynner and Deborah Kerr. This led to a larger role in the pilot Barnaby and Mr. O'Malley, which was shown on The General Electric Theater, then hosted by Ronald Reagan. Overshadowed by the other actors in the pilot, Howard was not even listed in the credits, but at the end of the show "Reagan ad-libbed a line of thanks to `little Ronny Howard, who did so well in playing the part of Barnaby,'" pointed out Darlene Arden in the Saturday Evening Post. The following day Howard received numerous calls for alternate series in case Barnaby and Mr. O'Malley did not make it. Among these many callers was Sheldon Leonard from The Andy Griffith Show, "and millions of TV viewers of the 1960s became part of what followed," remarked Arden.
Howard began playing Opie Taylor at the age of six, and resided in the fictional town of Mayberry until he was fourteen. "Before there was Lake Wobegon, there was Mayberry, a cozy country Camelot tucked away in the North Carolina pines," recalled People contributor Jane Hall. "Mayberry was that rare, sleepy slice of Americana where Bug Month was a big event, the known world ended at the county line and local eccentrics flourished like wildflowers. Beginning in 1960, millions of Americans escaped to that small-town utopia by way of The Andy Griffith Show on CBS, enjoying the shenanigans of Sheriff Andy Taylor, his adorable red-haired son, Opie, lovable Aunt Bee, preternaturally nervous Deputy Barney Fife and thick-skulled Gomer Pyle." After eight seasons in the Nielsen top ten, The Andy Griffith Show ended, many of its stars anxious to move on to new projects. Reruns of the show, however, continue to be shown on several stations throughout the country, and have imbued the inhabitants of Mayberry with an almost timeless quality.
All the while he was making the series, Howard attended a regular state-run school, where he was "mocked and despised on a daily basis," according to Sally Vincent in the Guardian. "They called him Dopey-Opie and Soapy-Opie," related Vincent, "cut him out of their games and laid traps to humiliate him. He had no option but to learn various ploys to dodge the bullets." Howard cultivated the image of a `regular' kid in these years to escape the taunts of his peers out in the real world, and the trick worked.
After The Andy Griffith Show, Howard made guest appearances on numerous television shows, appeared in such movies as The Music Man and The Courtship of Eddie's Father, and had a recurring role on The Smith Family, a dramatic series that ran from 1971 to 1972. It wasn't until 1974, when Howard was twenty years old, that he began playing the level-headed teenage character of Richie Cunningham on Happy Days. He was cast in the role after playing a similar character in the 1973 movie American Graffiti, and stayed with the show for six years. "Happy Days was a wonderful job," stated Howard in his Saturday Evening Post interview, "though I never was passionate about it as a creative experience. I really loved the friendly people on the show, and I saw it as a way to attain my ultimate goal--directing. What I missed most after leaving the series was not the work but the daily exposure to all those people."
Turns to Directing
While playing Richie Cunningham on Happy Days, Howard continued his film career and began directing, which eventually led him away from acting altogether. Howard and his father came up with a storyline for his directing debut, and Grand Theft Auto was released in 1977. The movie did not leave him much room for creativity, though, and Howard admitted in a Film Comment interview with Todd McCarthy that Grand Theft Auto was not the ideal film for his first directing experience: "It clearly would not have been what I would have chosen as my first film. As an actor, I felt my strength would be scenes, character, and trying to help people evolve performances, and Grand Theft Auto was hardly a performance picture. But it turned out to be a great experience for me. I feel that work begets work, and if you can put yourself in the flow, good things will come to you."
Grand Theft Auto is the story of a young couple who must travel to Las Vegas to elope when the girl's millionaire father refuses to consent to the marriage. The film contains numerous car chase scenes, including one in which the Rolls-Royce the couple is driving is chased by a fleet of highway patrol cars, several vans, a school bus, a helicopter, and the cars of many others who hope to win the reward the young girl's father is offering for catching the couple. "Scenes like that would cause many older, more experienced directors to chew on their megaphones," remarked Judy Klemesrud in the New York Times. "But to hear Ron Howard talk the whole thing was a piece of cake." Lawrence Van Gelder, writing in the New York Times, praised Howard's first attempt at directing and claimed that he "need take a back seat to no one when it comes to competence in the genre. His debut as a director of feature films may not mark him as an innovator, but neither does it suffer from comparison to its many predecessors."
Howard's directing career continued when he left Happy Days in 1980 and accepted an exclusive three-year contract from NBC that enabled him to become a full-time director and producer. Cotton Candy, Through the Magic Pyramid, and Skyward, the last starring Bette Davis, were the television feature films Howard completed under this contract. While at Paramount working on Skyward, Howard met Brian Grazer, who produced his next two films, Night Shift and Splash. Both men were about the same age, making them the youngest people working on the lot at that time. They had what Howard termed in his Film Comment interview as "one of those Hollywood lunches," during which Grazer outlined an idea for Night Shift. He had read an article about a prostitution ring that was being run out of the New York City morgue and thought it would make a good comedy. Lowell Ganz and Babaloo Mandel, former writers for Happy Days who were working with Howard at the time, started working on Ganz's idea and Howard liked the result. "We always got a big kick out of the concept, but I'm not sure that it was a readily accessible idea to a lot of people," reflected Howard to McCarthy in his Film Comment interview.
Night Shift enabled Howard to work again with Henry Winkler, from Happy Days, who plays Chuck Lumley, a reserved and nondescript morgue supervisor who is transferred to the night shift when his boss's nephew is given his job. Billy Blazejowski, played by Michael Keaton, is Chuck's new and somewhat eccentric assistant who constantly carries a tape recorder to keep track of all the ideas and schemes that his vivid imagination generates. Along with his work troubles, Chuck also has problems with his overweight fiancee who is more interested in food and her numerous diets than she is in him. He simultaneously develops a romantic interest in his neighbor Belinda, played by Shelley Long, who happens to be a wholesome prostitute whose pimp has recently been killed. Billy concocts a plan to help Belinda and her co-workers; and he and Chuck begin running a prostitution ring out of the morgue, offering the women health benefits and a larger percentage of the profits.
"Having grown up on television, Mr. Howard is well-versed in the techniques of staging situation comedy, and he keeps the movie fast and entertaining until the material bogs it down," asserted New York Times reviewer Janet Maslin. Howard sees his many years of acting experience as an added advantage in his directing ventures. "Most importantly," he remarked in his interview with Farber, "acting gave me a certain amount of self-confidence. That's not something I'm just brimming over with. Another benefit of my acting background is that it's made me very character-oriented. I'm always concerned about trying to round the characters out. I think audiences respond to characters more than to anything else." New York's David Denby appreciated both the actors and the director of Night Shift, calling the movie "an extremely entertaining farce made by some TV people on a holiday. Ron Howard has excellent comic timing and the sense to give his actors some room to breathe in. If he stops thinking of that audience in front of the box and contemplates instead that tougher audience in the theater, he may really soar."
Howard's next movie, Splash, originated with a story idea from Grazer; however, it was difficult to find someone willing to do the picture, mainly because of a competing project titled Mermaids. Buena Vista, a subsidiary of Disney, finally agreed to do Splash, and the competing project dissolved in financial difficulties. Howard originally had to talk himself into the project. "I wasn't sure I wanted to follow Night Shift with another comedy, an almost silly comedy," he explained to McCarthy in his Film Comment interview. "But I started thinking about the romantic possibilities of the project, and we came up with a new structure. . . . It became a character comedy, more a love story."
Splash is a romantic comedy involving a mermaid named Madison, played by Daryl Hannah, and lonely bachelor Allen Bauer, played by Tom Hanks. Having rescued Allen from drowning on two previous occasions, once as a young boy and again as a young man, Madison makes her way to the New York harbor in search of him. Because her fin changes into legs when she is out of water, she is able to locate him. Allen has no idea Madison is a mermaid, and they fall in love; but their happiness is soon threatened by Kornbluth, a marine scientist determined to prove that Madison is a mermaid. "There are chases, bits of wild slapstick (beautifully executed), and plenty of suspense," observed Denby in his New York review of Splash. "It's been a long time since we've had a good boy-meets-fish, boy-loses-fish, boy-gets-fish story, and this one is fairly irresistible." Village Voice contributor David Edelstein also praised Howard's directing abilities, but maintained that "what keeps Splash from being a classic is its lack of invention, its overreliance on formula: despite the wonderful gags and shimmering photography, it's still a Disney movie." Denby, on the other hand, saw the movie as "a contemporary story with a foundation in myth and fantasy," which foundation enables it to be "freer and crazier" than a conventional love story. "Good taste may not be one of the great creative virtues, but in American commercial comedy it's increasingly rare, and Ron Howard has it. . . . He's a real director--maybe a major talent."
Turns to Fantasy and Comedy
"Howard is some fisherman: he keeps pulling wonderful things out of the sea," pointed out Newsweek reviewer David Ansen. "From the depths off Cape Cod emerged Splash, the most delightful of mermaid comedies. Now from the warmer waters of the Gulf Coast comes Cocoon, a sweet and satisfying fantasy that reinvents the myth of the Fountain of Youth." The film continued Howard's career as a director of comedies, focusing on strong, effective characters, and adding elements of fantasy and science fiction. It was the strong characters that drew Howard to the film, as well as the distinguished cast that was selected to play them--such veteran actors and actresses as Hume Cronyn, Wilford Brimley, Don Ameche, Jessica Tandy, Maureen Stapleton, and Gwen Verdon.
Cocoon revolves around the lives of the inhabitants of a retirement community. A few of the men have been sneaking into their neighbor's empty house to use the pool, unaware of the large pods at the bottom; and one day they emerge from their swim feeling rejuvenated and young again. The pods, which have been retrieved from the ocean by four mysterious people who recently rented the house, turn out to be aliens left behind from an earlier expedition that are being revitalized in the pool for the trip home. As the members of the retirement community continue their dips in this "fountain of youth," their ailments disappear, but they put the pods in danger by absorbing much of the mystical energy meant for them. The four aliens eventually invite the swimmers, and other people from the community, to journey back to their planet; and a choice between eternal life and natural human death must be made.
Critics were generally positive about Cocoon. Ansen, for example, pointed out that it "is crowded, not with high-tech space battles and cliff-hanging plot twists, but with humanity." New Yorker reviewer Pauline Kael, on the other hand, believed that although Howard "is an infectiously good-humored comedy director,. . . he overworks his `heart' and his ecumenical niceness" with Cocoon in "an attempt to provide something for all age groups and all faiths." Richard Corliss, though, concluded in Time: "By the end, when these sunset adventurers take an outward-bound voyage toward a peaceful death, or into eternal life, this film has charted its serene course. One hopes that moviegoers will take Cocoon to their teenage hearts and make a box-office smash of the summer's sweetest, saddest, most exhilarating fable."
Howard followed Cocoon with 1986's Gung Ho, another comedy starring Keaton that looks at the differences between American and Japanese work ethics. He then agreed to work on Willow, a special-effects-filled fantasy based on a story written by George Lucas. "If you took Bible stories and `Peter Pan' and `Robin Hood' and the `Oz' books and the Grimm Brothers' fairy tales and `Gulliver's Travels' and `Lord of the Rings' and `Ran' (and the `Star Wars' trilogy) and put them in a hopper and spun it around until it was a whirring mess of porridge, you'd have the mythical-medieval Willow, or something close to it," maintained Kael in her New Yorker review of the movie. Several critics agreed, claiming that Willow merely takes many elements from books and other movies and combines them all together. "In brief," explained Denby in New York, "Lucas has covered his bets. Nothing in this exhausting, clangorous picture makes any sense, but there's lots of it, including good and bad sorceresses, love dust, much hacking and hewing, and a whole village of tiny Nelwyns." As far as Howard's directing is concerned, asserted Maslin in the New York Times, he "appears to have had his hands full in simply harnessing the special effects and keeping the plot straight, and he doesn't bring any particular color or personality to material that supposedly had these things to spare." Willow is an expansive movie, concluded Maslin, and "the attempt to stage another huge, ambitious fantasy has a certain nobility even when the film itself does not, so that Willow at least creates the sense that its audience is witnessing a legitimate cinematic event."
Howard's 1989 hit comedy Parenthood moves away from fantasy and follows the course of his earlier movies, relying heavily on strong characters and a large dose of humanity. The movie looks at three generations of the Buckman family in its various family units. Gil, played by Steve Martin, and his family, which includes one son who is having psychological problems and another who likes to butt things with his head, are the nucleus of the movie. Gil's sister Helen, played by Diane Wiest, has been abandoned by her husband and is attempting to raise a rebellious teenage daughter and withdrawn son. His other sister, Susan, played by Harley Kozak, has married a man who insists on raising a super child and begins teaching her karate and square roots when she is only three years old. Larry, played by Tom Hulce, is Gil's only brother, who shows up unexpectedly with an illegitimate child, a large gambling debt, and a contract out on his life. The father of these grown children and young grandchildren, played by Jason Robards, reluctantly presides over the bunch.
"There is something brave and original about piling up most of our worst parental nightmares in one movie and then daring to make a midsummer comedy out of them," pointed out Richard Schickel in Time, adding: "It really shouldn't work, but it does. The movie does not linger too long over any moment or mood, and it permits characters to transcend type, offering a more surprising range of response to events." Directing a film with such a large number of characters "took the skills of a master juggler," acknowledged Givens and Leerhsen. Many of the major stars were only on hand for a limited amount of time, and it was often difficult to get natural performances from the young children in the film. "Because Ron Howard . . . has a talent for ensemble hubbub, there may be more good, solid performances in this unlikely context than in any other movie this year," contended Schickel. Ansen concurred in his Newsweek assessment, claiming that Howard has "woven this enormous cast into a wonderful ensemble." Terrence Rafferty, however, maintained in the New Yorker that the numerous characters and story lines are not unified: "The whole thing has been conceived generically, abstractly, and by the end the filmmakers are rushing from scene to scene tidying up loose ends, to make sure that each little individual drama gets its point across unmistakenly and that they all add up to a correct answer to the essay question `What is parenthood?'" Ansen praised the movie for its authenticity, though, claiming that "at its best, Ron Howard's Parenthood captures better than most contemporary American movies the sheer messiness and tumult of middle-class family life."
From Thrillers to Dramas
The underlying strong family story attracted Howard to the 1991 special-effects-packed thriller Backdraft. The main plot line of the movie involves two brothers fighting to continue the legacy of their fireman father, who died on the job when they were children. Kurt Russell plays Brian McCaffrey, an experienced and cocky fire fighter, and William Baldwin is his younger brother, Stephen, a rookie who can do nothing right in his brother's eyes. While this sibling rivalry is raging, so are a number of mysterious fires that the arson investigator, played by Robert De Niro, is trying to solve. "Backdraft, the first major film ever made about firefighters, has a strong cast and some impressive action sequences," commented Brian D. Johnson in Maclean's. "Flames--crawling, dancing, leaping and rolling--have never performed with such virtuosity." "Backdraft is undoubtedly the biggest, fanciest firefighting movie ever made," suggested Maslin in the New York Times. "Crammed with impressive pyrotechnics, this technically ambitious film observes the firefighter's life with boyishly awestruck fascination." Some reviewers, though, criticized the various subplots of the movie and suggested that one solid story line would have been much more effective. "The story, however, fails to ignite," further noted Johnson, adding that "all the smoke in the world . . . cannot hide the gaps in the barely comprehensible plot." Maslin agreed to an extent, stating that "while Mr. Howard ably maintains a strong forward momentum, Backdraft often feels directionless beneath its overlay of frantic activity." She concluded, however, that Howard "has the kind of technical prowess that allows him to hook the audience immediately with a devastating opening sequence."
Howard's first flop came with the 1992 big-screen movie epic Far and Away, starring Tom Cruise and his then wife, Nicole Kidman, in a story about Irish immigrants and the Oklahoma Land Rush. New Republic reviewer Stanley Kauffmann felt that the best thing about the film was the homespun shirts Cruise sported. For him, the movie seemed like a "recipe," while Ty Burr noted in Entertainment Weekly that Far and Away "is a classic coaster, exuding the kind of dud impersonality that Hollywood has always confused with good taste." Burr further commented that the film "bespeaks coffee-table ambition."
More successful in terms of box office receipts was The Paper, Howard's third work featuring Michael Keaton, this one about bottom-feeding journalists on a New York tabloid newspaper. "Fizzy and fast-paced, The Paper, at its best, succeeds in evoking the raucous, gabby spirit of vintage Hollywood newspaper comedies," according to Owen Gleiberman, writing in Entertainment Weekly. However, Gleiberman also noted that the film is "vintage Ron Howard . . . which by now . . . means that it's too genial and synthetic for its own good." Time reviewer Richard Corliss felt that there is "beaucoup hustle but not much pulse" to the film. "The pace is too slow for farce, the characters too cartoony for drama." Kauffmann, writing in New Republic, had praise for the film, however. "Howard handles every element with tough precision: every small bit, every large scene, every variation of rhythm is precisely controlled." And Richard Alleva similarly noted in Commonweal that the film "zips along," and "is not only a triumph of filmmaking energy but an ode to energy itself, urban and amoral."
With 1995's Apollo 13 Howard once again returned to the ranks of the top Hollywood directors; his film earned nine Academy Award nominations, including one for best picture. The story of one of the most dramatic rescue operations in space, Apollo 13 recounts the days in 1970 when NASA worked to retrieve its manned mission into space, in trouble over 200,000 miles from Earth. Starring Tom Hanks, the movie scored high critical points. Gleiberman, in Entertainment Weekly, commented that "One might have expected a director like Howard to play this story at full inspiration throttle. But no, he has made a true docudrama, maintaining realty to the tiniest facts." Similarly, Corliss in Time noted that in earlier films Howard "splashed his vision on a huge canvas and peopled it with a sprawling cast. His problem was that in pushing a zillion buttons on the plot console, he often pushed too hard. Perhaps fearful of losing his audience, Howard would let his films get shrill or dewy." However, with Apollo 13, Howard "makes his viewers partners, trusting them to keep track of all the techno-talk, to take on faith what they don't immediately grasp." Corliss concluded that the "miracle of Apollo 13 is that for a relatively spare $52 million, Howard and his team got it right. . . . They were not aiming for the wild mix of comedy and rapture in the ultimate astronaut movie. . . . Howard's goal was meticulous realism, in everything from the arc of emotion to the gizmos on the module dashboards." Adding to the praise, Newsweek's Jack Kroll called Apollo 13 "an exciting and moving film," while People's Ralph Novak declared, "Tense as the best murder mysteries and as kinetic as the most exciting action films, this space adventure is as thrilling as movies get."
Howard next turned to another action movie, this time featuring Mel Gibson as a hard-driving corporate baron who takes on his son's kidnapper in Ransom. Employing the same business zeal that earned him such success in the world of commerce, Gibson, as Tom Mullen, goes on television to offer a two-million-dollar reward for the kidnapper. Richard Schickel, writing in Time, praised Howard's "smoothly professional mastery of yet another genre that is new to him." However, other critics found less to like in the film. Newsweek's Ansen observed that Howard "rolls out suspense by the yard, like someone laying industrial carpeting. It's long and gray and utterly undistinctive." Entertainment Weekly's Gleiberman felt that "Howard is trying for a tone of tense malevolence he doesn't appear to be fully comfortable with."
Reality TV to Schizophrenic Genius
Throughout the 1990s and into the new millennium Howard continued to explore new directorial terrain. Adapting a French-Canadian movie for 1999's EDtv, he explores the banality of reality television. The story of a man who agrees to become the subject of a real-life and real-time, around-the-clock documentary, EDtv suffered somewhat from being released shortly after the popular Truman Show, which explores a similar theme. In this case Matthew McConaughey plays the role of a man who "leases his soul to the TV devil for six figures," according to Patricia Hluchy in Maclean's. Hluchy, however, did not feel the movie worked. "In the end, the movie feels like a 123-minute session of channel hopping. And it is about as memorable." Gleiberman noted in Entertainment Weekly that Howard "makes enthusiastically proficient middle-of-the-road entertainments with soft, bland centers." EDtv, Gleiberman further commented, "looks, for a while, like it might shake free of the director's usual Velveeta patness." However, as Gleiberman concluded, "Howard is too compulsively tame a filmmaker to embrace the implications of his own movie: that television is swallowing up our lives because more and more of us would kill to be watched." Other critics found the film to be more successful. Stuart Klawans, reviewing EDtv in Nation, declared it "Howard's best film," while Newsweek's Ansen found it to be "lively, Zeitgeist-surfing" and "topical."
The work of Dr. Seuss proved the inspiration for Howard's next movie project, How the Grinch Stole Christmas, starring Jim Carrey. Less successful than his previous films, Grinch met with a cool critical reception. "Why can't we be content with our classics?," asked Josh Larsen in American Enterprise. Larsen felt that Howard and Universal took Seuss's 1957 children's classic and "pumped it up into a loud, spastic, `family film'--or to be more accurate, a holiday-season cash cow. Like an electrical socket that has too many Christmas lights plugged into it, the movie sparks, sizzles and even occasionally explodes." Similarly, Rand Richards Cooper writing in Commonweal, felt that movie was a "colossal bust." Cooper thought that "Howard and his screenwriters get lost in their outsized film." Despite such criticisms, Howard earned his highest opening-weekend box office gross with over $55 million in ticket sales.
Howard finally broke through an artistic barrier with his 2001 film, A Beautiful Mind. Here he tells the story of brilliant Princeton mathematician John Nash, whose career was derailed by paranoid schizophrenia but who ultimately fights his way back to lucidity to win the Nobel Prize. Russell Crowe plays the mathematician in this "serious-minded but lively film," according to Variety's Todd McCarthy. Howard chose to take the viewer through the experiences of Nash's schizophrenia from that character's point of view, thus making the audience live and believe in the paranoia, as does Crowe/Nash. To that end, much of the movie is a spy-thriller with Nash supposedly employed by a secret government agency as a code-breaker. Only later does the viewer realize that this is only part of Nash's own paranoid delusions. "What's terrific about Howard's somewhat fictionalized but entirely absorbing biopic . . . is the simple, elegant way [he] thrusts us into Nash's disastrously troubled mind," noted Schickel in Time.
"I don't think I've ever been more creatively challenged than I was by this movie," Howard told Daniel Steinhart in Film Journal International. "This film was so much about developing nuances of the characters. I was excited every day of shooting because we had good, rich scenes to work on and I had actors who didn't shy away from anything." The results are evident in this "chilling and moving portrait," as Steinhart described A Beautiful Mind. Steinhart also praised Howard's interaction with his actors, noting that his "ability to elicit strong performances from his actors derives in part from his own experience as an actor."
As Vincent observed, Howard came "out of his frame with A Beautiful Mind," proving to critics and to himself that he was capable of a fully achieved artistic creation. As he told Vincent, "Most people think entertainment is having a nice laugh. But you can be entertained by a lecture." Howard's Oscar for Best Director confirms such an approach.
In October of 2003, Howard received an outstanding achievement award for directing at the seventh annual Hollywood Film Festival's "Hollywood Awards," which honors independent filmmakers and established Hollywood professionals. He also received a National Medal of Art award, which was presented by President Bush and First Lady Laura Bush. In that same year, Howard and his producing partner, Brian Grazer, sealed a new deal with Universal that would keep them with the studio through 2006.
In 2006, Howard released a blockbuster film, Da Vinci Code, based on the runaway bestseller of the same name. The film, which starred Tom Hanks, received lackluster reviews but still did well at the box office, grossing over $685 million by the end of June 2006. Critical comments on the movie focused on the fact that its basic premise was unbelievable, or noted that the book was too complicated and wordy to easily distill into a movie.
Howard is still growing in his craft. He described to Steinhart two things that give him great enjoyment while directing: "One is the thrill of cracking a scene. I love the moment when you feel you've actually solved something, and there are hundreds of filmmaking problems to be solved every day." And the second enjoyment comes "when you can make a movie that communicates what you hoped it would to the audience. . . . When the movie expresses what you hoped it would and audiences embrace it, it's very gratifying to me."
Here's a list of Awards that producer Ron Howard won:
ShowEast George Eastman Award, National Association of Theater Owners;
Saturn Award for Best Director, Academy of Science Fiction, Fantasy, and Horror Films, 1986, for Cocoon;
American Cinematheque Award, 1990; SEFCA Award, and Outstanding Directorial Achievement in Motion Pictures, Directors Guild of America, both 1996, both for Apollo 13;
Emmy Award for Outstanding Miniseries, 1997-98, Golden Satellite award for Best Miniseries or Motion Picture Made for Television, 1998, and Golden Globe award for Best Miniseries, all for From the Earth to the Moon;
BFCA Award, ShoWest Award, Academy Award for Best Director, and Outstanding Directorial Achievement in Motion Pictures, Directors Guild of America, all 2002, all for A Beautiful Mind.
BAFTA Award for Frost/Nixon (2008)
Here's a list of Films directed and produced (partially) by Ron Howard:
◦ 1977: (With father, Rance Howard; and director and actor) Grand Theft Auto, New World.
◦ 1978: (With brother, Clint Howard; and director) Cotton Candy (television film), NBC-TV.
◦ 1982: Night Shift
◦ 1984: Splash
◦ 1985: Cocoon
◦ 1986: Gung Ho
◦ 1988: Willow
◦ 1991: Backdraft
◦ 1992: Far and Away
◦ 1994: The Paper
◦ 1995: Apollo 13
◦ 1996: Ransom
◦ 1999: EDtv
◦ 2000: How the Grinch Stole Christmas
◦ 2001: A Beautiful Mind
◦ 2003: The Missing
◦ 2005: Cinderella Man
◦ 2006: The Da Vinci Code
◦ 2008: Frost/Nixon
◦ 2009: Angels & Demons
◦ 2011: The Dilemma
◦ 2013: Rush
◦ 2015: In the Heart of the Sea
◦ 2016: Inferno
◦ 2018: Solo: A Star Wars Story
◦ 2020: Hillbilly Elegy
◦ 2022: Thirteen Lives (biographical survival drama – upcoming)
Read more
Latest headlines