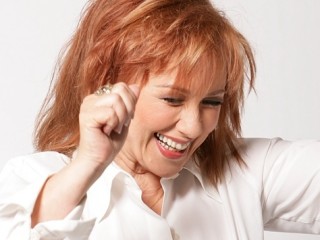 Roseanna Vitro biography
Date of birth : 1951-02-28
Date of death : -
Birthplace : Hot Springs, Arkansas,U.S.
Nationality : American
Category : Arts and Entertainment
Last modified : 2022-02-28
Credited as : jazz singer, educator, bop and swing stylist
Roseanna Vitro is a jazz singer and educator.A tender touch of Texarkana embellishes every jazz vocal from the lips of Arkansas native Roseanna Vitro. A popular bop and swing stylist, she is known for her renditions of sultry ballads as well as for her scat singing.
Renowned for her versatility, she easily commands audience attention when belting out a rousing roof-raiser of a song. Mentored as an aspiring singer by Arnett Cobb, Vitro toured with Lionel Hampton in the 1980s, and in 1986 she was invited by radio and television personality Steve Allen to record a collection of his songs. Her 1997 tribute album to Ray Charles earned critical acclaim, as did her Bill Evans collection in 2001. She is a member of the Arkansas Jazz Hall of Fame and a jazz ambassador for the Kennedy Center.
Born Roseanna Elizabeth Vitro on February 28, 1951 (1954 by some sources), in Hot Springs, Arkansas, she was raised in rural poverty, one of three daughters born to John and Ruby (Hooker) Vitro. Her father, a nightclub proprietor and gambler by profession, possessed a unique persona that reflected the colorful mix of Italian and American culture to which he was born. His musical taste veered to opera, and he was known to entertain his family by playing and singing opera classics. Vitro's mother, in contrast, worked in restaurants and hotels and was a member of the gospel-singing Hooker clan. Vitro, who learned the innuendoes of rhythm & blues from her maternal relatives, was singing gospel songs at age four.
When Vitro was in the second grade, her parents' marriage began to crumble. After spending one year with her paternal grandmother in Mamaroneck, New York, she returned to Hot Springs, where her parents divorced when she was in the third grade. After the divorce, the Vitro women moved to Texarkana, Arkansas, where they lived among the Hooker family. Finding solace in music, Vitro learned blues and hoedown tunes like "Jambalaya" from her family, and these became entrenched in her repertoire at an early age. By the time she entered her teens she was singing live on the radio in Nashville, Arkansas.
As a student at Arkansas High School, Vitro was a member of multiple all-state chorales. Also during her teens, her musical horizons expanded to include show music, madrigal, and rock and roll. After high school graduation in 1969, Vitro made the bus trip to Houston, Texas, in search of a career as a pop singer. Initially she supported herself by working as a geophysical draftsperson at Ray Geophysical and Teledyne, but in time she made contact with Ray Sullenger, a vocal instructor and musician with the Paul Whiteman Orchestra. Bassist Tom Clarkson, a mutual friend and colleague, introduced the two in 1973, and it was Sullenger who sparked Vitro's interest in jazz. With Sullenger nurturing her talent, she spent the duration of the 1970s performing live on the University of Houston's KUHF-FM jazz radio station. She also led her own ensemble, Roseanna with Strings and Things, which performed regularly at the Green Room in downtown Houston until the closure of that club in 1978.
In the late 1970s Vitro was invited by tenor sax legend Arnett Cobb to appear at New York City's Village Vanguard. In 1980 she moved permanently to New York City, and her career began to flourish. As a musical novice under Cobb's mentoring eye, she shared the stage with established performers including Oscar Peterson, Bill Evans, Buddy Rich, Mulgrew Miller, and Randy Brecker. Among her early professional endeavors, she performed with Lionel Hampton, joining him on tour. She studied piano with Sid Bernstein and worked with Fred Hersch and Kenny Werner. She enrolled in classical voice studies with Gabore Carelli at the Manhattan School of Music, and also spent six years with Anne Marie Moss in perfecting her jazz technique.
Vitro's debut recording, Listen Here, was issued on the small Texas Rose label in January of 1985. Among the notables backing Vitro on this disc were pianist Kenny Baron, drummer Ben Riley and bassist Buster Williams. Cobb contributed tenor saxophone and Scott Hardy was heard on guitar. Vitro's next album, The Time of My Life: The Songs of Steve Allen, was recorded in July of 1986. Conceived by Allen, who taped the album independently, the recording was later picked up and released on the Sea Breeze label in 1999. Vitro then recorded and released A Quiet Place with Hersch and Eddie Daniels in October of 1987.
Kenny Werner, Joe Lovano, George Coleman, and more than a dozen others joined Vitro on Reaching for the Moon, released by Chase Music in 1991. Concord Jazz issued Softly, also featuring Hersch and Coleman, in January of 1994. After signing with the major label Telarc in the mid-1990s, Vitro released her acclaimed Passion Dance in January of 1996. A Ray Charles tribute, Catchin' Some Rays, followed in 1997, featuring saxophonist David "Fathead" Newman, along with Vitro's long-standing percussionist Mino Cinelu and pianist Ken Werner.
Challenge Records released Vitro's Bill Evans tribute, Conviction: Thoughts of Bill Evans, on its A-Records label in January of 2001. The album featured Eddie Gomez on bass along with Scott Lee and Bob Bowen. Drummer Adrian D'Souza backed up the ensemble, accompanied by pianists Mark Soskin, Allen Farnham, and Hersch. Tropical Postcards, featuring salsa and Brazilian beats, was completed in 2004.
Vitro continued her vocal studies, next working with Barbara Maier. In 1998, at the invitation of Niranjan Jhaveri, she studied at his Jazz India Vocal Institute in Bombay, India, working with Dhanashree Pandit Rae, Purvi Parikh, and Uday Bhawalker. Her Bombay curriculum included instruction in the classical Indian technique of voice sliding, which teaches the ability to imitate the sound of a stringed instrument.
A respected professor and symposium director in her own right since the mid-1990s, Vitro is the director of vocal jazz studies at New Jersey City University, a program that she founded in 1995. There she developed a four-year curriculum spanning the history of jazz vocalists, from Louis Armstrong and Bessie Smith to the contemporary stylists of the late twentieth century. Her curriculum ensures students' exposure to chord theory and lyric interpretation, to major composers, and to benchmark rhythms. The courses have included a semester of music history, and a semester of practical studies that focuses on individual performance, musical idioms, and diverse styles.
Vitro served as a resident faculty member at the State University of New York, Purchase College for the Fine and Performing Arts from 1999-2002, has served on the faculty of the New Jersey Performing Arts Center, and maintains an academic affiliation with Montclair State University in New Jersey. She presented a popular clinic, "Vocalists are From Venus, Instrumentalists from Mars," to the International Association of Jazz Educators (IAJE) at its 1995 convention, and later reprised the presentation for the Jazz Times Convention. At the IAJE Conference in Atlanta in 1996 she taught "Skill in Communication," and another of her clinics, "From Bebop to Bombay," appeared in IAJE magazine in 2000. She presented "In Tune and On Time" at the East Coast Jazz Festival, and has presented clinics at major institutions throughout the United States.
Vitro's live performances have attracted audiences worldwide. She was a significant presence in Capetown, South Africa, at the Davidoff 2000 International Jazz Festival, and in 2001 she appeared with the Maribor Philharmonic Orchestra in Maribor and in Ljublianna, Slovenia, in the former Yugoslavia. The Slovenian concerts---the highlight of her 2001 Christmas celebration---were taped live and presented as a holiday special on Slovenian State Television. Earlier that year she appeared at the Angra Jazz Festival in the Azores, and at Washington, D.C.'s Blues Alley. She returned to India in 2002, where she appeared at the Jazz Yatra Festival in Bombay.
In the United States, Vitro is well known at a variety of East Coast venues, including the Blue Note and Birdland in New York City, and she once made an appearance at that city's Town Hall with Steve Allen. She has appeared at the Green Mill in Chicago; the Jazz Bakery and the Catalina Bar in Los Angeles, and has performed with the U.S. Air Force Airmen of Note Big Band in Washington, D.C. She was on the bill for the Kennedy Center's Women in Jazz program, for Charles Earland's Jazz Cruise, and for Frank Foster's seventieth birthday concert on National Public Radio (NPR). She was heard on NPR's "Piano Jazz" and has appeared on BET on Jazz. Festival appearances include events at the Dallas Museum of Art Festival, Caravan of Dreams, Santa Barbara Jazz Festival, Newark Jazz, Telluride, Clearwater, and Houston.
Vitro's south Florida appearance in the summer of 2003 was rated "must see" by the Palm Beach Post, and in October of that year she traveled to Beirut, Lebanon, as a jazz ambassador sent by the American Embassy. She sang at the Montclair Trumpets Jazz Club in 2004 and appeared at the Citrus Jazz Festival in Fort Pierce, Florida.
Vitro, who was married briefly to Mike Failor in the early 1970s, still finds time for family life. She married Paul Wickliffe, her long-time producer, in 1983. A member of the Arkansas Jazz Heritage Foundation, Vitro was enshrined in the Arkansas Jazz Hall of Fame in June of 1998. In 2004 she was named as one of seven jazz ambassadors by the Kennedy Center to tour assorted Balkans venues, including Kosovo, Bosnia, Turkey, Albania, Bulgaria, and Macedonia.
According to Vitro's manager, Lisa Goldman, the artist is a "passionate and spirited" talent. "She can make you cry.... besides kicking some serious Texas tail when hollering the blues!"
Throughout her career she has collaborated with musicians such as Kenny Werner, Christian McBride, Elvin Jones, Gary Bartz, Kevin Mahogany and David "Fathead" Newman, all of whom have appeared on her recordings. Vitro is an active performer, touring throughout the United States and abroad. She has been broadcast on WBGO-FM (Newark, New Jersey) and on National Public Radio, Marian McPartland's Program]]. She has recorded twelve critically acclaimed cds and toured throughout the United States to support substantial airplay in all major markets.
The 2011 Motéma Music recording "The Music of Randy Newman" has received 4 1/2 stars in Downbeat Magazine. Randy Newman is quoted as saying: "Roseanna is a Great Artist". The album has been nominated for a 2012 Grammy Award in the category of Best Vocal Jazz Album.
In addition to being a critically acclaimed performer and recording artist, Vitro is a teacher and clinician. She has taught Vocal Jazz at State University of New York at Purchase and currently holds a teaching post at New Jersey City University and The New Jersey Performing Arts Center. She holds frequent workshops, clinics, and master classes. She herself has studied classical voice, ear-training, classical Indian vocal technique, Portuguese language, piano, and jazz technique and concept.
Vitro has never avoided politics, and in 2011, she released an album of Randy Newman jazz arrangements. She frequently performs music outside the standard repertoire.
Here's a list of albums from Roseanna Vitro:
-Listen Here (Skyline, 1985)
-A Quiet Place (Skyline, 1987)
-Reaching For The Moon (Chase Music, 1991)
-Softly (Concord Jazz, 1994)
-Passion Dance (Telarc, 1996)
-Catchin' Some Rays: The Music Of Ray Charles (Telarc, 1997)
-The Time Of My Life: Roseanna Vitro Sings The Songs Of Steve Allen 1986 recording (Sea Breeze, 1999)
-Conviction: Thoughts Of Bill Evans (Challenge Records, 2001)
-Tropical Postcards (Challenge Records, 2004)
-Live At The Kennedy Centre (Challenge Records, 2006)
-The Delirium Blues Project (Half Note Records, 2008)
-The Music of Randy Newman (Motéma Music, 2011)
Read more
Latest headlines