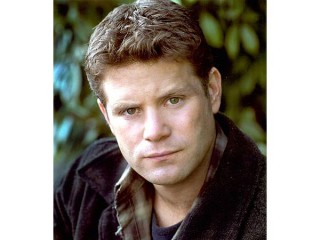 Sean Astin biography
Date of birth : 1971-02-25
Date of death : -
Birthplace : Santa Monica, California, U.S.
Nationality : American
Category : Arts and Entertainment
Last modified : 2011-09-27
Credited as : film actor, director, The Gonnies, Lord of the Rings trilogy
Sean Astin
is an American film actor, director, voice artist, and producer better known for his film roles as Mikey Walsh in The Goonies, the title character of Rudy, and Samwise Gamgee in the Lord of the Rings trilogy. In television, he appeared as Lynn McGill in the fifth season of 24. Most recently, he provided the voice for the title character in Disney's Special Agent Oso. Astin also served as campaign manager for his friend, Democratic entertainment industry businessman Dan Adler in California's 36th congressional district special election, 2011.
Astin was born Sean Patrick Duke on February 25, 1971, in Santa Monica, California. Astin was the son of actress Patty Duke. At the time of his birth, he was assumed to be the son of the man she married soon after, actor John Astin, who had appeared in the 1960s television show The Addams Family. The young Astin was raised as the actor's son and took his name, though genetic testing done when Astin was an adult proved that he was the son of Michael Tell, a rock concert promoter to whom his mother was briefly married while also in a relationship with Astin. Astin also has a younger half-brother, Mackenzie, who was the biological son of John Astin and Patty Duke.
Though Astin was exposed to acting from an early age because of his parents, he saw a darker side of life as well. His mother suffered from manic depressive illness. His parents' marriage was troubled, and they separated when he was three years old. They later divorced when he was eight (some sources say this occurred in 1985). Remaining close to both parents, Astin was raised to be normal person instead of a Hollywood tragedy.
Astin began building acting credits by the time he was ten years old, guided by his parents' help and advice. Astin told John Stanley of the San Francisco Chronicle, "My parents were also careful that I understood all the classic pitfalls. They embodied in me a real view of the acting world, and not a romantic one. They gave the values you need to succeed and survive."
Astin's first professional acting role came opposite his mother in an episode of the ABC Afterschool Special in 1981, called "Please Don't Hit Me." Astin played a child who was the victim of abuse at the hands of his mother, played by Duke. He followed this up with a role in a miniseries on CBS called The Rules of Marriage in 1982, and an appearance in a pilot directed by his father, John Astin, in 1983. The pilot was for a situation comedy called Just Our Luck for ABC.
While working as a young actor, Astin attended Crossroads School for Arts and Sciences in Santa Monica, California. While there, he excelled in athletics. By the mid-1980s, Astin had moved into film roles. His film debut came in 1985's The Goonies. He played Mikey, one of several kids hunting for treasure, in the minor hit. Astin continued to play young roles in the late 1980s. In 1989, he had a role of one of the kids caught in the middle of their parents' testy divorce in the tense comedy The War of the Roses. That same year, he played one of three brothers who thought they were inheriting their father's restaurant until he sold it in the drama Staying Together.
After Astin graduated from high school in the late 1980s, he attended junior college and later entered the University of California at Los Angeles. Astin graduated with honors with an undergraduate degree in history and English in the early 1990s. Though Astin was a college student, he still played teen roles. In 1991, he had a leading role in Toy Soldiers as Billy Tepper, a student at an upscale private school. Astin played the outcast and rebel who helps save students and the school after it is taken over by terrorists. Astin said he really liked the role though the film did not do well with critics or at the box office.
In the early 1990s, Astin was able to transition to more mature roles and he became much more serious about acting. Astin told Marjorie Rosen of People, "I have a seemingly reckless abandon in wanting to achieve. My biggest fear in life is that I'm gonna waste time. That's scarier than anything with creepy-crawly legs." In 1990's Memphis Belle, Astin played a ball-turret gunner in the World War II film. In 1992, Astin appeared in the comedy Encino Man. Astin played a nerd who, with a friend played by Pauly Shore, finds a caveman and digs him up. It was a successful film at the box office, though critics were dismissive.
As Astin began playing adult roles, he also moved into a more adult phase of his life. He married Christine Harrell, an actress and producer, in July of 1992. They later had two daughters together, Alexandra Louise and Elizabeth. One of the biggest roles of his young career came soon after his marriage. Astin was cast in the title role in Rudy. The film was based on the true story of Daniel E. Ruettiger, a young man from a down-and-out family who was a student at the University of Notre Dame in the mid-1970s.
Ruettiger, nicknamed Rudy, had learning disabilities and was not very tall or a great athlete. He became a walk-on player for the Notre Dame football team, attending every rough practice for two seasons. Ruettiger was allowed to play in one game during the course of his career. The film depicts Ruettiger's struggles, which Astin tried to live up to. Astin, who was also small in stature, felt compelled to do many of his own stunts on the field because Ruettiger had really played. The film was successful, especially after its video release, and proved popular among sports fans. Astin remained in touch with Ruettiger after the film, participating annually in his charity golf tournament.
In this time period, Astin also moved forward with his own ambitions to make films as he wanted to since childhood. In the early 1990s, he formed a film production company with Milton Justice called Lava Entertainment. Astin made his first film, a short called On My Honor, in 1990. It was about a meeting between an American soldier and a Vietnamese soldier. Another filmmaking effort, a 1994 short called Kangaroo Court, was nominated for an Academy Award for best short subject-dramatic. Astin later wrote and produced the film The Long and Short of It during the filming of the Lord of the Rings trilogy. It was an official entry at the Sundance Film Festival.
In the mid-1990s, Astin returned to television roles. In 1995, he appeared in the science fiction satire, Kurt Vonnegut's Harrison Bergeron. This was based on the work by author Vonnegut. In the movie, Astin played a teenager named Harrison in mid-2053. While society pressured everyone to be average to fit in as the government mandated, his character was smart and became part of the elite. In 1997, Astin appeared in and directed an episode of Perversions of Science for the HBO series. Astin also worked as a director on the hit dramatic series Angel. In the early 2000s, Astin played a screenwriter in the USA film The Last Producer, provided a voice for an animated show on the Cartoon Network called Party Wagon, and appeared in an episode of the science fiction show Jeremiah on Showtime.
Though Astin ventured into television roles, he primarily worked in film, appearing in a variety of genres. In 1996, Astin played an enthusiastic soldier in the drama Courage Under Fire. Two years later, in the political comedy Bulworth, Astin had a role as an employee of the cable network C-SPAN. After appearing in Dish Dogs, also released in 1998, Astin was cast as a redneck in Colorado in the heavy-handed Deterrence. In the film, which hit theaters in 2000, Astin and other characters are stranded with the United States president in a diner during a snowstorm while a crisis ensues.
Arguably the biggest role of Astin's career came when he was cast as hobbit Samwise "Sam" Gangee in Peter Jackson's ambitious adaptation of J.R.R. Tolkien's Lord of the Rings novels. Astin spent more than 18 months in New Zealand filming the three films. His character was one central to the story, the sidekick to main character Frodo Baggins (who had to destroy the ring referred to in the title), and became more important as the trilogy progressed. Astin took a risk by spending the many months in New Zealand filming the trilogy and putting his career on hold with no certain outcome. During the filming, despite such uncertainties, Astin proved himself to be hardworking and generous in his support of his fellow cast members. He gained about 35 pounds to play the pudgy hobbit.
Astin's hard work paid off: the Lord of the Rings films proved extremely profitable and popular. They were released over a span of three years. The trilogy began in 2001 with The Fellowship of the Ring, followed by The Two Towers in 2002 and The Return of the King in 2003. The films received numerous awards. There was some buzz about Astin being nominated for an Academy Award for his role in The Return of the King, but this never came to fruition. He was honored by the Seattle Film Critics and the Las Vegas Film Critics Society for his role.
The success of the Lord of the Rings films led to more roles for Astin. In 2004, he appeared in the comedy 50 First Dates as the brother of actress Drew Barrymore's character. While Barrymore's character had short-term memory loss, Astin played a bodybuilder with a lisp. He also appeared in Smile and Slipstream in 2004.
Though Astin continued his successful career as an actor, he still had filmmaking ambitions of his own. His ultimate goal was to direct feature films. To that end, he held the option on a book about the devastating hurricane which hit Galveston, Texas, in 1900. The book was entitled Isaac's Storm: A Man, a Time, and the Deadliest Hurricane in History. Astin faced difficulties in getting financing for this film while retaining creative control.
Astin also considered a future outside of acting, perhaps in politics. Astin was a conservative Democrat and thought about running for office, maybe even president. He contemplated going to graduate school to study public policy to achieve that goal. Astin told Toni Ruberto of the Buffalo News, "I've acted for more than half of my life, but I'm also a husband, a father and a student. I just try to throw myself passionately into whatever I'm doing. The reason I've endured over time as an actor is that it's not the only thing I'm interested in . I've always got something on the burner somewhere."
Actor in films, including:
The Goonies, 1985;
The War of the Roses, 1989;
Staying Together, 1989;
Memphis Belle, 1990;
Toy Soldiers, 1991;
Encino Man, 1992;
Rudy, 1993;
Courage Under Fire, 1996;
Bulworth, 1998;
Dish Dogs, 1998;
Deterrence, 2000;
Lord of the Rings: The Fellowship of the Ring, 2001;
Lord of the Rings: The Two Towers, 2002;
Lord of the Rings: The Return of the King, 2003;
50 First Dates, 2004;
Smile, 2004;
Slipstream, 2004.
Works as a film director and producer include:
On My Honor, 1990;
Kangaroo Court, 1994;
The Long and Short of It (also screenwriter), 2003.
Television appearances include:
"Please, Don't Hit Me," ABC Afterschool Special, 1981;
The Rules of Marriage (miniseries), CBS, 1982;
Just Our Luck (pilot), 1983;
Kurt Vonnegut's Harrison Bergeron (movie), 1995;
Perversions of Science, HBO, 1997;
The Last Producer (movie), USA, 2001;
Jeremiah, Showtime, 2003;
Party Wagon (voice), Cartoon Network, 2004.
Works as a television director include:
Sean Astin
Perversions of Science, HBO, 1997;
Soulless, Angel, The WB, 1999;
100 Deeds for Eddie McDowd, 1999;
Jeremiah, 2003.
Founder, Lava Entertainment, c. 1993.
Awards:
Best supporting actor award, Seattle Film Critics, for The Return of the King, 2003;
Best supporting actor award, Las Vegas Film Critics Society, for The Return of the King, 2003.
Read more
Latest headlines