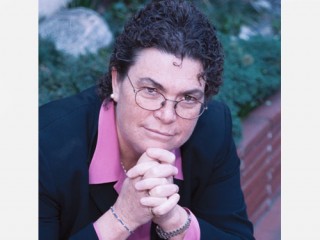 Susan M. Love biography
Date of birth : 1948-02-09
Date of death : -
Birthplace : Long Branch, New Jersey
Nationality : American
Category : Science and Technology
Last modified : 2010-08-25
Credited as : Medical researcher and author , surgeon, director of research of the Susan Love MD Breast Cancer Foundation
A Major Killer.
"More women have died of breast cancer than people died in the Vietnam war," according to Dr. Susan M. Love. "Every four minutes a woman is diagnosed with it, and every twelve minutes a woman dies of it." Trained in Boston to be a general surgeon, Love became one of the most visible experts in the nation on breast cancer. Television viewers saw her on the PBS science program NOVA and on an ABC Nightline program about breast cancer. Breast cancer is a disease greatly feared by American women, and with her down-to-earth and forthright manner, Love provides a reassuring voice. She has become famous for educating American women about their choices for cancer treatment as well as for her skill in performing surgery. A controversial figure in her field, Love is also well known for her views that were contrary to what many doctors advocated for treating breast cancer.
A Fascination with Science and Religion.
The oldest of five children, Susan Love grew up in Puerto Rico and Mexico and attended Catholic schools run by the Sisters of Notre Dame. One of her junior-high schoolteachers became her mentor in her biology class and began her involvement in science. During her high-school years in Mexico City, Love was involved in National Science Foundation summer programs in Connecticut and New York. After two years at a women's college, Notre Dame of Baltimore, Love was drawn to the religious life of her teachers. She entered the Order of Notre Dame, hoping to become a nun "to do good works," and enrolled at Fordham University as a premed student. "It was the '60s, and we were all being relevant in one way or another," she pointed out. But six months after she became a postulant, she left the order after a consultation with her mentor convinced her that it "was the right thing to do."
Medical School.
In the late 1960s when she applied to medical school, Susan Love ran into discrimination and the quota system for women applicants. At that time, many medical schools only admitted enough women to make up 5 percent of their classes. After applying to several East Coast schools, she was accepted at SUNY Downstate Medical College in Brooklyn, one of the 10 percent of the college admissions allotted to women that year. Since "all the women did well because we had to be better than the men to get in in the first place," Love graduated among the top five, all women, in her class of 225. When she began her surgical practice after a grueling five years of surgical residency at Beth Israel Hospital in Boston, doctors began sending her breast-cancer patients since she was a woman surgeon. In 1981 she was appointed as surgical oncologist for the Dana Farber Cancer Institute Breast Evaluation Center. In 1988 the Faulkner Hospital offered her an appointment, and she set up a breast-cancer clinic run and staffed almost entirely by women. Two years later, she co-founded the National Breast Center Coalition, an advocacy group dedicated to awareness of and funding for women's health issues.
A Feminist Physician.
A good part of Love's fame lay in her criticism of the traditional treatment of breast cancer, which used major surgery, radiation, and chemotherapy. Love called this "slash, burn, and poison." In the 1980s controversies arose in the medical community over this treatment. In 1985 the New England Journal of Medicine published a study suggesting that simple removal of a woman's malignant breast lump and radiation treatment was as effective as the removal of her entire breast in treating early breast cancer. But many members of the medical community were slow to respond to this technique. Looking at the data from a feminist perspective, Love believed that lumpectomy along with other therapies was as effective as a total mastectomy. Her strongly worded criticisms of the medical establishment, whom she derided as "the boys," did not endear her to them, but her women patients found her comforting, safe, and reassuring. She placed a higher value on her role as a popular educator, rather than as an academic educator, since she felt that most women got their medical information from the media. Love believed her job was to be an educator, to teach her women cancer patients what they needed to make a choice about their cancer treatment. She authored a popular book, Dr. Susan Love's Breast Book (1992); continued to educate the medical profession, collaborating with other surgeons on a breast-surgery textbook; and comforted her patients, telling them, "Surgery is a lot of ritual and a little science." From 1992 to 1996, Love was director of the REVLON/UCLA Breast Center at UCLA's Jonsson Cancer Center.
In the late 1990s, Love founded the wildly popular web site SusanLoveMD.com. She became director of research of the
Susan Love MD Breast Cancer Foundation
(formerly the
Santa Barbara Breast Cancer Institute
) in 1995 and its medical director in 1996. She continues in both positions today. The web site, which is now part of the Breast Cancer Foundation, is designed to disseminate information about the disease and act as reference sources and meeting points. In addition, she is closely involved in the development and operations of a multimedia women's health content company called LLuminarism. Another publication, Dr. Susan Love's Hormone Book(1996), explores the issue of menopause, while Karen Stabiner's book, To Dance with the Devil: The New War on Breast Cancer (1997) explores the challenges that Love has faced and continues to face as a female surgeon and crusader against breast cancer.
Love is currently an adjunct professor of clinical surgery at UCLA Medical School, where she continues her research through a Defense Department grant. This research, based on developing an intraductal approach to breast cancer, led her to co-found Windy Hill Technologies, a medical device company, in 1998. This became Pro-Duct Health, Inc. in 2000; she serves as its consultant and director.
Love is now retired from surgical practice. She lives with her partner, also a surgeon, and their daughter in Pacific Palisades, California.
PERSONAL INFORMATION
Born February 9, 1948, in Long Branch, NJ; daughter of James A. (a sales manager) and Margaret S. (an artist) Love; companion of Helen S. Cooksey (a physician); children: Katherine. Education: Fordham University, B.S., 1970; State University of New York Downstate Medical Center, M.D., 1974; University of California, Los Angeles, M.B.A., 1998. Religion: Roman Catholic. Avocational Interests: Fly fishing. Memberships: North American Menopause Society, American Medical Women's Association (branch president, 1987), American College of Surgeons (fellow), American Society of Clinical Oncology, American Association of Physicians for Human Rights, American Society of Preventive Oncology, Society for the Study of Breast Disease, American Association for Cancer Research, Association of Women Surgeons, American College of Women's Health Physicians (founding member), American College of Physicians Executives, Doctors against Abuse from Steroid Sex Hormones (DASH), Longmire Surgical Society, Massachusetts Medical Society, Los Angeles Medical Society, Los Angeles Academy of Medicine, Alpha Omega Alpha, Phi Lambda Upsilon.
AWARDS
Nancy Brinker International Awareness Award, woman of the year, Canadian Women's Breast Cancer Foundation, 1990; Ruth M. Sleeper Award, Hospice of the South Shore, 1991; Unsung Heroine Award, Ladies Auxiliary of the Veterans of Foreign Wars, 1991; Rose Kushner Award, American Medical Writers Association, 1991; Women Who Have Made a Difference Award, International Women's Forum, 1991; Susan M. Love Award created at Fenway Community Health Center, 1992; Healthy World Award, Massachusetts Breast Cancer Coalition, 1992; Achievement Award, American Association of Physicians for Human Rights, 1992; Muses' Woman of the Year Award, California Museum of Science and Industry, 1993; Treya Killam Wilber Award, Cancer Support Community of San Francisco, 1994; Frontrunner Award, humanities category, Sara Lee Corp., 1994; Woman of Distinction Award, National Council on Aging, 1994; Spirit of Achievement Award, National Women's Division, Albert Einstein College of Medicine, Yeshiva University, 1995; Abram L. Sachar Silver Medallion, National Women's Committee, Brandeis University, 1996; resolution from Council of the City of Los Angeles, 1996; Community Role Model Award, Los Angeles Gay and Lesbian Center Gala, 1997; Bicentennial Award, University of Louisville, 1997; commissioned Kentucky Colonel, Commonwealth of Kentucky, 1997; Walker Prize, Boston Museum of Science, 1998; Jonquils Award, Duke Comprehensive Cancer Center, Duke University, 1998; honorary degrees include D.Sc. from Northeastern University, 1991, Daniel Webster College, 1992, and State University of New York, 1998, D.H.S. from Simmons College, 1992, and D.H.L. from University of Rhode Island, 1997; grants from U.S. Army, National Institutes of Health, University of Pittsburgh, and Drown Foundation.
CAREER
Beth Israel Hospital, Boston, MA, intern in surgery, 1974-75, surgical resident, 1975-79, surgical coordinator, 1979, clinical fellow in pathology, 1980; Harvard Medical School, Boston, clinical fellow in surgery, 1977-78, clinical instructor, 1980-87, assistant clinical professor of surgery, 1987-92; University of California, Los Angeles, associate professor of clinical surgery, 1992-96, adjunct associate professor, 1996-97, adjunct professor of general surgery, 1997--, holder of Revlon Chair in Women's Health, 1995-96, director of Revlon/UCLA Breast Center, 1992- 96. Guy's Hospital, London, England, visiting registrar, 1977- 78. Beth Israel Hospital, assistant in surgery, 1980-87, director of Breast Clinic, 1980-88, associate surgeon, 1987-92, director of research at Faulkner Breast Center, 1992; Dana Farber Cancer Institute, clinical associate, 1981-92. National Alliance of Breast Cancer Organizations, member of medical advisory board, 1986-97; Y-Me, honorary member of board of directors, 1990--; National Breast Cancer Coalition, founder and member, 1991--; Lesbian Health Foundation, member of board of directors, 1992--; Wellness Community, member of professional advisory board, 1992--; International Breast Cancer Research Foundation, member of board of scientific advisers, 1995--; Women Incorporated, member of board of advisers, 1996--. U.S. Department of Health and Human Services, member of executive and steering committees of President's National Action Plan on Breast Cancer, 1994--. Fenway Community Health Center, member of board of directors, 1986-88; Santa Barbara Breast Cancer Institute, director of research, 1995--, medical director, 1996--; Campaign to Save Women's Rights and Civil Rights, honorary co-chairperson, 1996--; Expedition Inspiration, member of medical board, 1996--; Christian Women against Cancer, member of Circle of Healers, Supporters, and Advisors, 1997--.
WRITINGS:
* (With K. Lindsey) Dr. Susan Love's Breast Book, Addison-Wesley (Boston, MA), 1990, revised edition, 1995.
* (Co-author) The Wellness Community Guide to Fighting for Recovery from Cancer, J P Tarcher, 1995.
* (With W. Silen and W. E. Matory) Atlas of Techniques in Breast Surgery, Lippincott-Raven (Philadelphia, PA), 1996.
* (With Lindsey) Dr. Susan Love's Hormone Book: Making Informed Choices about Menopause, Random House (New York, NY), 1997.
* (Contributor) Hollis Sigler's Breast Cancer Journal, Hudson Hills Press, 1999.
* (Co-author) Breast Cancer: Society Shapes an Epidemic, St. Martin's Press, 2000.
Contributor to medical textbooks. Contributor of about fifty articles and reviews to medical journals. Member of editorial board, Journal of the American Medical Women's Association, 1990--, and Breast Journal, 1994--; member of editorial advisory or review board, Breast Cancer Alert, 1994, American Health, 1996--, and Women's Health Advocate, 1997--.
Read more
Latest headlines