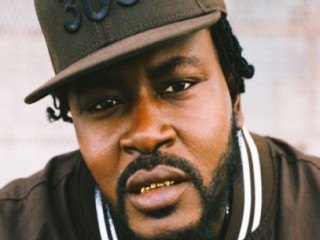 Trick Daddy biography
Date of birth : 1973-09-27
Date of death : -
Birthplace : Miami, Florida,U.S.
Nationality : American
Category : Arts and Entertainment
Last modified : 2012-02-27
Credited as : Rapper, Producer , ownes Dunk Ryder Records
Maurice Young, better known by his stage name Trick Daddy, is a certified platinum American rapper and producer from Miami, Florida.
Although a style of hip-hop known as Southern rap or "booty music" --a combination of high-energy dance with often explicit rap vocals--crossed over with 95 South's 1993 hit "Whoot, There It Is," it appeared unlikely that songs by other Southern rappers, most hailing from Georgia, Florida, and Louisiana (dubbed "The Dirty South"), would follow suit. But after the new form of hip-hop started receiving airplay, Southern rap became a national craze. In Miami, Florida, rap artist Trick Daddy helped revitalize his hometown's rap recording industry. A former convict who later focused his energies penning rhymes that told the stories about his life as a "thug" and the experiences of growing up in the projects, Trick refused to categorize himself with rappers who invent tales of street life in order to sell records. "When Trick raps about bustin' rounds and gun play, sexual escapades, serving time, welfare, auto theft, jugglin' weight, living in the projects, food stamps, street killings, baby-momma-drama, kickin' with the homies, contract hits, smokin' out, flossin', trafficking dope, probation etc., he's lived it!" as quoted by Trick's website.
In order to understand Trick Daddy's music and the subject matter of his rhymes, one should first examine and consider his background. One of 20 children (many were half brothers and sisters, and his mother had 12 children by different fathers), Trick was born Maurice Young around 1976 in Miami, Florida, and raised in the city's Liberty Square Housing Development--known as the "Pork `N' Beans Projects" to locals. "Growing up, that shit was never nothing nice," he recalled later, as quoted by Charisse Nikole in a 1999 interview with Blaze magazine. "You watch mamas and step-daddies and half-brothers getting in fights and see how you come out. We see people getting shot and killed every day." As a young adult, Trick readily admitted that many of his problems stemmed from childhood issues, which he continued to deal with.
Because he came from such a large family and lived in a dangerous environment, Trick learned early on to push and fight his way to the front of the line, behaviors which often got him into trouble. His first outburst occurred when he was just eleven year old; angered after a teacher embarrassed him in front of his grade school class, according to Trick, he retaliated by hitting her in the head with a lead pipe. For this act of violence, he found himself at one of the Miami/Dade County schools for problem children. Apparently, the school did little to help rehabilitate the youngster, as just a few years later, in May of 1991, Trick was sentenced to a four-year prison term at the Apalachee Correctional Institution for armed trafficking with the intent to distribute cocaine. Although released on probation after serving a year of the sentence, Trick was locked up again for violating the terms of his release, as well as attempted murder, and subsequently spent two more years behind bars. Meanwhile, during Trick's incarceration, five of his close friends and his brother, nicknamed Hollywood, had all been killed by firearms.
Determined to start anew, and as a way to cope with the death of his brother, Trick left jail and started writing candid rap songs that documented the life he had led up to that point. His first break into the music business came when a Miami rap artist named Luke saw Trick performing at a local club and approached him. Later, Luke invited him to join as one of the lead rappers for the song "Scarred." The hip-hop dance track, which introduced Trick's unique flow and booming voice, appeared on Luke's 1996 album Uncle Luke.The songbecame a hit and immediately caught the attention of fans and record producers alike. Later, Trick credited Luke as the person who helped make his recording career possible.
Upon the success of "Scarred," former concert promoter Ted Lucas signed Trick to his newly-formed Slip-N-Slide Records under the alias Trick Daddy Dollars. (Trick has since dropped "Dollars" from his name.) "Trick is remarkably talented, confident and eager to work," Lucas said of the rising rap star, as quoted by the iMusic Urban Showcase website. "All of his boasting is backed up by what he lays down in the studio."
Trick, who had already been developing songs for some time, released his solo debut, Based on a True Story, in October of 1997 (before Los Angeles rapper Mack 10 released an album of the same title). Many of the 17 songs on Trick's first record, dedicated to the memory of Hollywood, contained dark, volatile, and introspective lyrics, illustrating the rapper's own predicament: coping with life and loss. "For everything I do positive, it counteracts with something I've suffered for," he explained to Nikole, referring to his transformation from an ex-convict into an established rap artist. Selling moderately and surpassing 200,000 copies, Based on a True Story contained club favorites such as "They Don't Live Long," "Bout a Lotta Thangs," performed with fellow Slip-N-Slide rapper Buddy Roe, and "Gone with Your Bad Self," with the quick-verse rap artist Verb, who also shared rhyming duties with Trick for "Scarred."
In 1998, Trick returned with his sophomore effort, www.thug.com, another street-credible album that picked up on his life's story where Based on a True Story left off. According to Trick's website, "Fans and `thugs' alike can feel his pain, understand his philosophies, comprehend his actions, and relate to his turbulent experiences ." The second single from the album, "Nann," a Southern term meaning "no one else," became a popular success, although the song took some time to catch on. Initially released in December of 1998 by Slip-N-Slide, "Nann" (an edited version of the explicit original album cut "Nann Nigga" that became a street hit) finally gained national attention the following year when radio stations started playing it. Although he had to wait awhile, Trick assured Launch.com writer Billy Johnson, Jr., that he remained hopeful that the song would earn recognition. "Sooner or later you got to come on in," he said. "I felt really confident about it." The confrontational "Nann" paired Trick with Miami's Trina, with whom he exchanged sexually charged lyrics. "The song is one where men and women connect because it gives both sides something they can relate to," Trina, whose own career was sparked by the single's popularity, told Nikole.
After "Nann" received airplay outside of Miami, www.thug.com was picked up for major distribution by Atlantic Records. Extensive video play of "Nann" followed on MTV (Music Television), the Box, and BET (Black Entertainment Television), and Trick's second album went on to earn gold sales status, approaching platinum sales. With the success of www.thug.com, Trick became the first rap artist from Miami since Luke Campbell and 2 Live Crew entered the scene in the mid-1980s to generate national attention. He was featured in such publications as Murder Dog, XXL, the Source, and Rap Pages magazine, while several well-known rap/hip-hop artists like Cappadonna of the Wu-Tang Clan, Mase, and C-Low expressed interest in working with the newcomer.
In February of 2000, Trick furthered the cause of Miami hip-hop with the release of Book of Thugs: Chapter AK, Verse 47, which debuted on the Billboard charts at number 26 and featured guest rappers such as Mystikal, Twista, and Trina. Although the album included notable songs such as the brassy "Shut Up," the jamming "SNS (Get on Up)," and the thoughtful "Amerika," where Trick details the struggles of blacks from all backgrounds, Book of Thugs: Chapter AK, Verse 47 overall earned mediocre reviews for its lower production quality. Nevertheless, Trick continued to draw in fans nationwide with his stories about running the streets. "To me it's personal; I got to know that you feeling me some type-of-way," Trick stated on his website. "When you have people to question you [about a particular song] and ask you, `Did that really happen to you?', then you know they really got deep into that song."
Following Back By Thug Demand, Trick Daddy appeared on several singles by DJ Khaled: "Born-N-Raised" in 2006 from Listennn... the Album in 2006, "I'm So Hood" from We the Best, and "Out Here Grindin'" from We Global in 2008, all among numerous other rappers. "Born-N-Raised" peaked at #83 on the Hot R&B/Hip-Hop Singles, and "I'm So Hood" peaked at #19 on the Hot 100 and #5 on the Hot Rap Tracks. He appeared on Pitbull's 2007 album The Boatlift.
Trick Daddy left Slip-n-Slide in 2008 and released his 8th studio album Finally Famous: Born a Thug Still a Thug on September 25, 2009, under his own Dunk Ryder Records. In late 2010 Trick Daddy formed a new label Trick Daddy Music Group, signing fellow rappers Kasino, A-Dot, Dutch Dirty and 2T to the roster. Trick Daddy is currently working on a new album to be released in 2012 under his new label. Recently he has released a single featuring Young Jeezy, called "I Can't Leave These Streets Alone", and then was featured on the track "This Is For You", from Jeezy's latest album, Thug Motivation 103: Hustlerz Ambition, released in December 2011.
In 2009 Trick Daddy appeared in the film Just Another Day playing Roman, a shifty and horny drug dealer. The film is about the intersecting lives of an aspiring rapper and an old successful rapper over the course of one day.
Trick Daddy announced that he has lupus, which has affected his skin, and that he has stopped taking medication to combat the disease. The rapper's rationale for refusing treatment was that "Because for every medicine they gave me I had to take a test or another medicine every thirty days or so to make sure that medicine wasn't causing side effects dealing with kidney or liver failure…I just said all together I ain't taking no medicine."
Discography:
1997: Based on a True Story
1998: www.thug.com
2000: Book of Thugs: Chapter AK Verse 47
2001: Thugs Are Us
2002: Thug Holiday
2004: Thug Matrimony: Married to the Streets
2006: Back by Thug Demand
2009: Finally Famous: Born a Thug, Still a Thug
Read more
Latest headlines