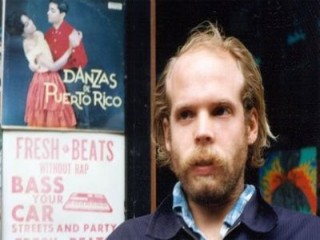 Will Oldham biography
Date of birth : 1970-12-24
Date of death : -
Birthplace : Louisville, Kentucky, U.S.
Nationality : American
Category : Arts and Entertainment
Last modified : 2012-01-05
Credited as : Singer-songwriter, Actor, Bonnie 'Prince' Billy
Will Oldham, better known by the stage name Bonnie 'Prince' Billy, is an American singer-songwriter and actor. From 1993 to 1997, he performed and recorded under variations of the Palace name, including the Palace Brothers, Palace Songs, and Palace Music. After releasing material under his own name, he adopted the "Bonnie 'Prince' Billy" moniker for the majority of his output since 1998.
An actor and playwright turned country-rooted musician and founder of the Palace Records label, Will Oldham, a native of Louisville, Kentucky, spent the 1990s staking out a distinctive turf in the world of independent rock. Commonly referred to as a marketing person's nightmare, Oldham, intending for his music to stand on its own merits, recorded under a variety of names, among them the Palace Brothers, Palace Songs, Palace Music, Palace, Bonnie Prince Billy, and, for his 2000 release Get on Jolly, Marquis de Tren and Bonny Billy. "I didn't want to record under my own name, but also not under an implied group name," explained Oldham to Washington Post contributor Mark Jenkins. "I thought it would be better if there was sort of an implied character. Somebody that people could live with. If they had the record in their house, they could feel 100 percent comfortable about living with that person. I just mean that when they hear the voice, they're allowed to disassociate it from the life--the lives--of the singer. Hopefully, people identify the songs with themselves, and not with the singer."
The elusive, soft-spoken rule-breaker likewise never remains long at the same address and never keeps a steady band. Instead, he works with a varying pool of musicians, including his brothers Paul and Ned, members of bands like Slint, Gastr del Sol, and the Dirty Three, and even writers and professors on leave from their teaching positions. Over the years, Oldham, despite unanimous critical acceptance, also developed a reputation with journalists as a difficult interview. Reluctant to discuss his music in great detail or assume a consistent persona, Oldham, though not combative, often provides tangled, non-specific remarks.
However, the singer-songwriter has his reasons for maintaining a certain sense of anonymity. As he observed in an interview with Spin magazine's Terri Sutton: "Assuming that a voice and guitar implies confession or self-expression doesn't seem like a very productive line of thinking. I suggest that a song is no guarantee of its singer's honesty, wit, sensitivity, or politics. I will always rewrite a song that seems like it is too connected to a real event. Because the intention is always to create the hyperreal event, so that--ideally--more people can relate to it."
Born and raised in the city of Louisville, Kentucky, Oldham initiated his performing career as a theater and film actor, most notably in John Sayle's acclaimed 1987 motion picture Maetwan. While still in high school, Oldham also wrote his own play, Inside Out, Upside Down, which went on to performances at the Kennedy Center. "I don't think it would be far off to say that movies are almost like a chemical addiction with me," Oldham, who spent his childhood years taping, renting and studying films, admitted to Rolling Stone writer Greg Kot. "But I eventually came to realize that 98 percent of what goes on is not even that interesting except on a very basic level. I enjoyed the work itself, but I didn't like the onstage part, the repetition aspect of it."
Thus, at the age of 20, Oldham abandoned acting, dropping out of Brown University after one semester. He returned to Louisville with little direction until he received a cheap, Korean-made acoustic guitar. Although he couldn't play the instrument, Oldham was determined to write music with it. While he describes himself as "not a very good musician," Oldham transitioned to music naturally. "I grew up around music, and people who were playing music," he recalled to Jenkins. "All the time I was in the theater I was hanging around with people who were doing music. I saw people doing something that was real, and they were getting paid for it, like the old-fashioned guild system." However, he does not view songwriter as a successor to writing plays. "I was involved with writing, but I was definitely much more involved with performance," he continued. "I think of music as much more performance than it is writing. I spend a lot of time writing, but I feel like I'm performing when I write."
Soon, he recorded two of his songs with acquaintances in New York as Box of Chocolates--complete with pauses for Oldham to place his fingers on the chords--for the 1990 album Fearful Symmetry. Then in 1992, while living in Indiana, Oldham began to experiment more with recording on an eight-track tape machine with roommate Todd Brashear, formerly of the Louisville underground band Slint. He subsequently submitted a demo tape to the Drag City record label, which immediately wanted to hear more. Thus, Oldham recorded a second tape, which became the A side of the first Palace single, "Ohio River Boat Song" in 1993. A short time later, Drag City requested a full-length album.
Containing songs touching on subjects ranging from religion to incest and accented with banjos and lap steel guitar, the debut Palace Brothers album, There Is No-One What Will Take Care of You, appeared in 1993. Sparse and informal, the record won favorable reviews, though Oldham was surprised that many critics described his performance as a throwback to Appalachian ballad singers of the 1930s. "Most of the comments about that record really threw us because we made no country association with it," Oldham told Kot. "We were probably a little isolated in our thinking, but I though it was a normal pop record. It seemed like a very basic song-oriented record."
The following year saw the release of Days In the Wake (original copies were released as Palace Brothers), a blues-tinged acoustic album, as well as a less desolate-sounding EP entitled Hope, which featured piano, organ, bass, drums, and electric guitar. For his next album, Viva Last Bluesin 1995, Oldham went for an even louder, electrified sound. The set featured wailing guitars and fervid drumming, compliments of Sebadoh drummer Jason Loewenstein, and was produced by Steve Albini. "His working method is unique," Albini said of his experience with Oldham, as quoted by Kot. "He doesn't like to rehearse, and he often chooses the people he's going to be playing with only shortly before a session. So everyone is playing by the seat of their pants, and the music is at constant risk, subject to the weaknesses in the room. But he gets absolutely spontaneous moments of greatness you couldn't rehearse."
In 1996, Oldham, under the name Palace, released Arise Therefore, a bleak album featuring guest pianist David Grubbs of Gastr del Sol. The year 1997 saw the release of Lost Blues and Other Songs, a collection of singles, alternate takes, and live tracks described by Paul Lukas for Rolling Stone as "superior examples of subtle heartbreak."
Under the group name Bonnie Prince Billy, Oldham, in 1999, on his own Palace Records, released I See a Darkness, another stripped down album on which Oldham's younger brother Paul contributed bass guitar. Like his previous efforts, I See a Darkness was, for the most part, recorded live. "With this record, because I brought in musicians from different parts [of the country], we laid the basic tracks down and then two weeks later the piano player came in," Oldham explained to Jenkins. "It's the first time we've done it like that."
In 2000, Oldham took an interesting detour under the moniker the Marquis de Tren and Bonny Billy with the six-song album Get on Jolly, recorded with Mick Turner, guitarist for the Dirty Three. Based on the Bengali writing of a devout Hindu, Rabindranath Tagore, and translated into English by the original poet, Gitanjali was first published in 1912, the year before Tagore won the Nobel Prize. Although no longer well-known in the West, Tagore was greatly admired during his lifetime by the likes of William Butler Yeats and Ezra Pound. "I just bought it somewhere," said Oldham to Jenkins about acquiring a copy of the book. "I can't remember if it was a bookstore, a thrift store, or if I stole it from someone's house perhaps." After translating Tagore's words loosely into song, Oldham titled the album Get on Jolly "to demonstrate just how bastardized the lyrics are likely to be."
Will Oldham began his acting career at the age of 17, when he portrayed a teen preacher in John Sayles's film about an Appalachian mining community, Matewan (1987). Oldham moved to Hollywood to pursue acting in the late 1980s, and landed roles in a couple of films. However, he quickly became disillusioned with the film industry and quit in 1989.[10] He has since had several minor roles in independent films, such as Julien Donkey-Boy (1999), Junebug (2005), and The Guatemalan Handshake (2006). Oldham took a lead role in Old Joy, which was featured at SXSW XX and opened at New York's Film Forum on September 20, 2006.
Will Oldham also played the role of a preacher in the "Horse Apples" special of WonderShowzen in series 2 of the show. In 2009, he has been the narrator of "Madam and Little Boy", a documentary film about atomic weapons directed by Swedish artist Magnus Bärtås. In 2010, Oldham had a small part in Jackass 3D as a gorilla trainer. Oldham revealed that he had to write a theme song in the style of a Saturday morning cartoon show for filmmaker Lance Bangs' life to get the role.
Filmography:
-Matewan (1987), directed by John Sayles
-Everybody's Baby: The Rescue of Jessica McClure (1989) (TV movie)
-Thousand Pieces of Gold (1991)
-Elysian Fields (1993)
-Radiation (1998)
-Julien Donkey-Boy (1999) (uncredited role), directed by Harmony Korine
-Slitch (2003), directed by Dianne Bellino
-Tripping with Caveh (2004), directed by Caveh Zahedi
-Junebug (2005)
-The Guatemalan Handshake (2006)
-Old Joy (2006)
-Trapped in the Closet- Chapter 15 (2007)
-Wendy and Lucy (2008)
-Madam and Little Boy (2009)
-Jackass 3D (2010)
-Pioneer (2011)
Selected discography:
(Palace Brothers) There Is No-One What Will Take Care of You , Drag City, 1993.
(Palace Brothers) Days In the Wake , Drag City, 1994.
(Palace Songs) Hope (EP), Drag City, 1994.
(Palace Music) Viva Last Blues , Drag City, 1995.
(Palace) Arise Therefore , Drag City, 1996.
(Palace Music) Lost Blues and Other Songs , Drag City, 1997.
(Bonnie Prince Billy) I See a Darkness , Palace, 1999.
(Marquis de Tren and Bonny Billy) Get on Jolly , Palace, 2000.
Read more
Latest headlines