Sports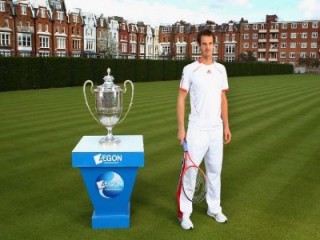 Andy Murray committed to play at Queen's Club in London for another five years
Despite losing the Miami Masters to Novak Djokovic a week ago, world number four tennis player Andy Murray has committed to playing at Queen's Club in London for another five years, until 2016. Murray made his professional debut at the tournament in 2005 as an 18-year-old and has won the tournament twice, in 2009 and 2011. He will be playing at the Aegon Championships in the build-up to Wimbledon for the next five years and he admits he may become desperate in winning an Olympic gold medal at the All England Club this summer.
"I would say that winning an Olympic gold is bigger than winning a Grand Slam," Murray said, when asked what the lasting impact would be of winning either. "Everybody knows what an Olympic gold is. Everybody on the street knows about that anywhere you go. I think most people know what a Grand Slam is, but I don't think everybody does. The Olympics is bigger than tennis, bigger than the Slams for sure. It's a huge, huge competition, the biggest sporting competition in the world."
The news comes as the BBC announced they extended a deal with the tournament, a traditional Wimbledon warm-up, until 2017. The new contract guarantees at least 20 hours of live terrestrial television coverage every year.
"Ever since I got my first ATP World Tour match win at the tournament seven years ago, I have always loved playing at The Queen's Club," said Murray. "I've won the tournament twice, and I'm looking forward to trying to win it many more times in the years to come."
British number one Murray will join Jo-Wilfried Tsonga, whom he beat in last year's final, 2009 US Open champion Juan Martin Del Potro and four-time champion Andy Roddick, all of whom have signed up to play in this year's event.
Murray is likely to be the top seed when the tournament begins on 11 June, with Tsonga currently in line to be the highest-ranked player in the opposite half of the draw.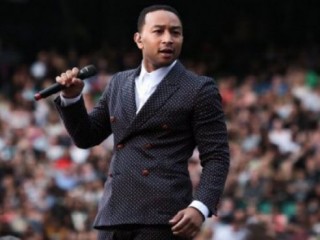 John Legend collaborates with Pharrell, Q-Tip and Hit-Boy for upcoming album
added on Tuesday 6th August 2013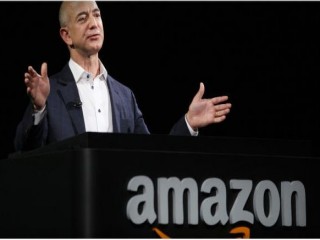 Jeff Bezos buys The Washington Post though he won't be leading it
added on Tuesday 6th August 2013