Arts and Entertainment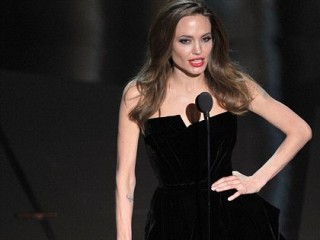 Angelina Jolie mocked at Academy Awards for her thigh-high slit pose
Angelina Jolie must be very proud of her legs as she wowed the audience last night, Sunday Febr. 26th at the 84th Annual Academy Awards gala in her black gown, with a thigh-high slit. More, she even leaned back into a pose that exposed that same slender thigh, leaving little for the imagination. She was maybe the second star to grab the attention last night, after Sacha Baron Cohen of course.
"Angelina Jolie is our hottest trending star!" one of ABC's many Oscar correspondents gushed as they analyzed which of the Academy Award attendees was getting the most "tweeting" on Twitter. If they knew what people were discussing, they didn't mention it. And that "it," if you don't already know, was her peculiar stage presence. The whole "I invented the phrase 'good evening'" thing wasn't especially surprising. Nor was her eerily confident casing of the room that seemed to suggest she could braid the spines of those who made direct eye contact. But the oddest part was definitely the blatent showcasing of her right leg.
Meanwhile, French newcomer Michael Hazanavicius won the Academy Awards for Director for his movie "The Artist", which was actually the big winner of the night, taking home five trophies, including the one for Best Picture, and Best Actor – Jean Dujardin. Meanwhile, Meryl Streep won the Best Actress this year, for her role in "The Iron Lady."
Later, Jolie got mocked for her pose by the stars of The Descendants, screenwriter Jim Rash, and co-writers Alexander Payne and Nat Faxon. While accepting their award for Best Adapted Screenplay, Rash took some time to imitated Jolie's posture, sticking out his leg and placing his Oscar statue on his hip. It was an awkward pose for Jolie, but even more awkward for Rash, and on top of that, definitely a rude one.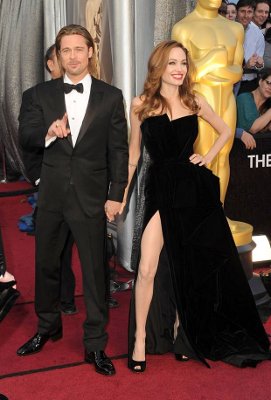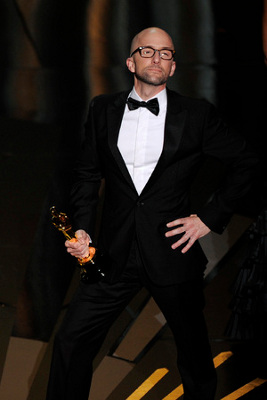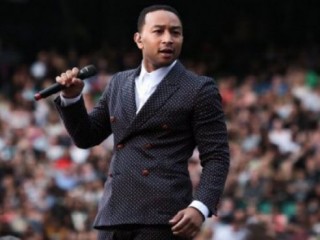 John Legend collaborates with Pharrell, Q-Tip and Hit-Boy for upcoming album
added on Tuesday 6th August 2013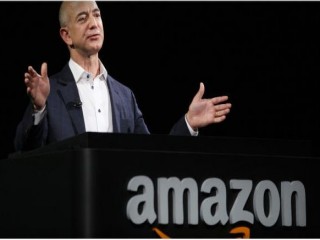 Jeff Bezos buys The Washington Post though he won't be leading it
added on Tuesday 6th August 2013