Arts and Entertainment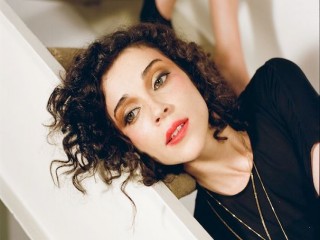 Annie Clark (St. Vincent) voted 2012 Sexiest Woman in Indie Rock
Nerve's 2012 Top 10 Sexiest Women In Indie-Rock list as follows:
1. Annie Clark (St. Vincent)
2. Chan Marshall (Cat Power)
3. Santi White (Santigold)
4. Alexis Krauss (Sleigh Bells)
Annie Clark or better known for the stage name St. Vincent, which debuted in music as member of The Polyphonic Spree, has been voted 2012's Sexiest Woman in Indie Rock in a recent poll made by Nerve, according to NME.
While musicians such as Cat Power, Santigold, Sleigh Bells' Alexis Krauss filled in the next three places, there still are lot of indie-rock names that doen't appear on the list. Brittany Howard of Alabama Shakes, Bethany Cosentino of Best Coast and the Haim sisters are amongts other names.

St. Vincent recently announced details of her and David Byrne's joint album 'Love This Giant', which is set for release on September 11. Recorded over two years, the pair wrote ten of the album's twelve tracks together, with each artist submitting a track of their own. The pair have also announced a North American tour, of which Byrne said:
"We'll be doing these songs and a bunch of songs that we suspect people will know, with a group that includes eight brass players, a keyboardist and a drummer."
Nerve's 2012 Top 10 Sexiest Women In Indie-Rock list as follows:
Annie Clark (St. Vincent)

Chan Marshall (Cat Power)

Santi White (Santigold)

Alexis Krauss (Sleigh Bells)

Caroline Polachek (Chairlift)

Bethany Cosentino (Best Coast)

Brittany Howard (Alabama Shakes)

Haim

Megan James (Purity Ring)

Malin Dahlström (Niki & The Dove)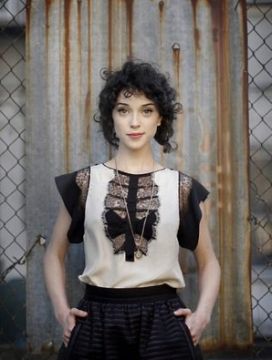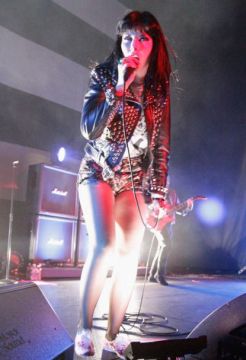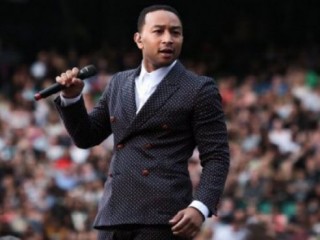 John Legend collaborates with Pharrell, Q-Tip and Hit-Boy for upcoming album
added on Tuesday 6th August 2013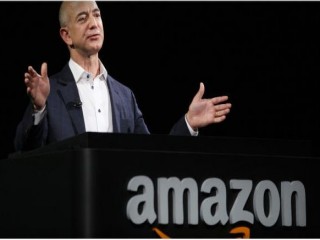 Jeff Bezos buys The Washington Post though he won't be leading it
added on Tuesday 6th August 2013