Politics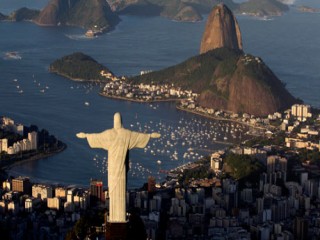 Brazil overtakes UK becomes sixth world's largest economy
As the banking crash of 2008 and the subsequent recession has relegated the UK to seventh place in 2011, behind South America's largest economy, Brazilia overtook the sixth position according to a team of economists since the end of last year. Recently, Brazil have claimed it throughout figures which shows Brazilian economy rose about 2,7% last year compared to UK's only 0,8%, but per capita icome remains a third less. Meanwhile, France remained in fifth place surpassed by Germany, Japan, China and the U.S. .
"They have many more people, great resource wealth, a good education system and they've achieved macroeconomic stability," says Tim Ohlenburg, an economist at the CEBR, of Brazil after figures released on Tuesday, March 6th finally confirmed that the so-called BRIC economy has overtaken the UK. The per capita income of Brazilians remains less than a third of that enjoyed in the UK at $11,000 (£7,000) per head, but the situation is improving all the time while western economies largely stagnate.
The economic thinktank, the CEBR, predicted last year that Brazil would climb above the UK in 2012 and would itself be leapfrogged by India and Russia by 2020.
The 2.7% GDP growth achieved in 2011, which propelled Brazil to sixth place in the world economic league tables, was actually disappointing: for close observers of the Brazilian economy, it was shy of their expectations. For others it may seem like a small number in comparison to the sort of runaway figures still being achieved by China, or even by Brazil in the past: Latin American's leading economy recorded GDP growth of 7.5% in 2010.
Much of the blame for the recent slowdown is attributed to problems arising elsewhere around the globe, particularly the eurozone, which has seen money fly into Brazil to take advantage of the double digit interest rates put in place to tame inflation. Brazilian industrialists have subsequently blamed a strengthened real for their woes.
Still, it all looks healthier than the UK's economy where debt-cutting efforts will keep a check on any short term economic growth, consumers and businesses are too scared to spend their money, unemployment is rising and exports depend on the health of Europe (rather than China, Brazil's biggest trading partner).
Longer term, BlackRock Latin American Investment Trust manager Will Landers adds several other reasons for Brazil's rapid ascent: 'record low levels of unemployment, inflation being kept under control and an ambitious infrastructure investment program (including preparations for the 2014 World Cup and 2016 Olympics).
"In addition there is continued growth coming from the increase in the middle classes and associated pent-up demand in credit and housing," added the Brazilian born fund manager in a statement today.
And Ohlenburg added that its only a matter of time before Brazil overtakes the fourth and fifth largest economies, Germany and France respectively.
Brazil's finance minister Guido Mantega reportedly said: "It is not important to be the world's sixth-biggest economy, but to be among the most dynamic economies, and with sustainable growth."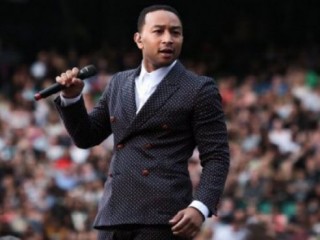 John Legend collaborates with Pharrell, Q-Tip and Hit-Boy for upcoming album
added on Tuesday 6th August 2013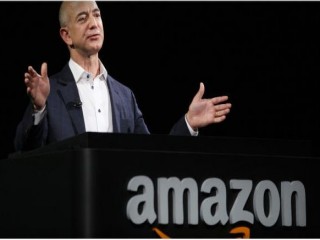 Jeff Bezos buys The Washington Post though he won't be leading it
added on Tuesday 6th August 2013