Famous Figures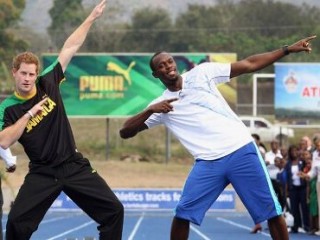 Britain's Prince Harry beats world's fastest man Usain Bolt in a 20m sprit in Jamaica
One day after his arrival in Jamaica on March 5th, Prince Harry had an opportunity to flash his sportive skills in a 20m dash against sprint king Usain Bolt at the UWI Mona Bowl on Tuesday morning. And he surprisingly won it! There was a false start on the first try, and on the second run Bolt eased up, practically jogged up and allowed Harry to finish first, to public's appreciation as it's not a normal deal to beat the World's fastest man, right?!
Prince Harry, who did a question and answer segment with Jamaican athletes, said he was very happy to be in Jamaica. He arrived with a private jet in Jamaica, is staying four days as part of a Diamond Jubilee tour in honor of Queen Elizabeth II celebration. Earlier, he stopped in the Bahamas and Belize.
Britain's Prince Harry promised to visit the Jamaica Village at the London 2012 Olympics once work permits.
Bolt said he was happy to meet the prince and said he managed to loosen up a bit because of Prince Harry's good-natured personality. Later, the two exchanged pleasantries and talked about running for a small audience, including many athletes. The prince noted Jamaica's international reputation as a track and field powerhouse and said it was impressive for a small nation of nearly 3 million.
"Don't go running off to America because you have a clear talent your country needs," he told a group of up-and-coming Jamaican athletes as he sat beside Bolt.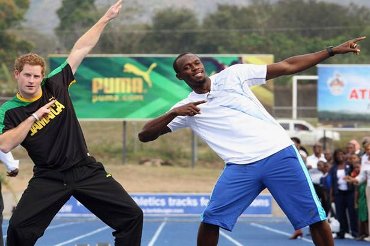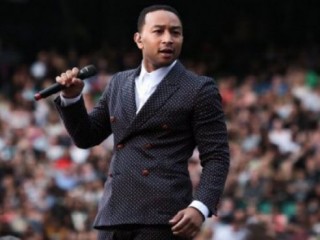 John Legend collaborates with Pharrell, Q-Tip and Hit-Boy for upcoming album
added on Tuesday 6th August 2013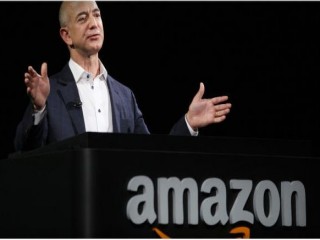 Jeff Bezos buys The Washington Post though he won't be leading it
added on Tuesday 6th August 2013